An Appreciation of Bats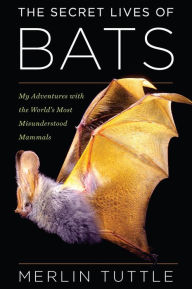 October is, no surprise, official Bat Appreciation Month. There are more than 1,300 species of bats worldwide; they range from cute to strange to scary; they aid farming by eating insects, thus reducing the need for pesticides; they pollinate plants; and, according to Merlin Tuttle, founder of Bat Conservation International, they are gentle, cuddly creatures with off-the-charts intelligence and sophistication. Tuttle has just written The Secret Lives of Bats: My Adventures with the World's Most Misunderstood Mammals (Houghton Mifflin Harcourt, $26), which begins with his first bat cave exploration as a teenager, when dozens of gray bats landed on him, seeking places to hide. Many people would have run screaming from the cave, but Tuttle was captivated, as readers of this book will be as he explains his fascination.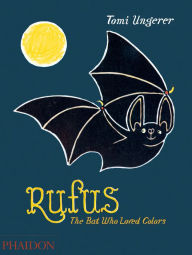 Tomi Ungerer's unusual picture book, Rufus: The Bat Who Loved Colors (just reissued by Phaidon), has been flapping around winning hearts since it was first published in 1961. Rufus the bat loves colors so much he paints his feet violet and his ears pink. Unfortunately, when he flies out into the sunlight, he is shot down from the sky by frightened onlookers. Fortunately, he lands in the tulip garden of Dr. Tarturo, a collector of rare butterflies, who becomes the unconventional bat's friend for life.
In Night Animals (Viking/Penguin), a clever charmer by Gianna Marino, the skunk, possum, wolf and bear are all terrified of night animals, until the bat points out, "But you ARE night animals."
A little vampire girl and wannabe ballerina tries to resist her impulse to turn into a bat in Vampirina Ballerina, a girly-goth picture book by Anne Marie Pace, illustrated by LeUyen Pham(Disney-Hyperion). To succeed in ballet she'll need a night class, for starters... and, as a vampire, she won't be able to see herself in the mirror. But she perseveres! --Marilyn Dahl and Karin Snelson, Shelf Awareness