You Are Getting Veeerry Sleeeepy: Bedtime Books
What makes a good bedtime picture book for toddlers? It's not an absolute necessity that bedtime books feature rabbits, but bunnies are strangely tranquilizing. It's not a must that bedtime books rhyme hypnotically, but it helps. All bedtime books don't have to end with the child or animal fast asleep, but everyone knows sleeping can be contagious. The following three 2016 picture books are all charming, and all end with closed eyes. Results not guaranteed.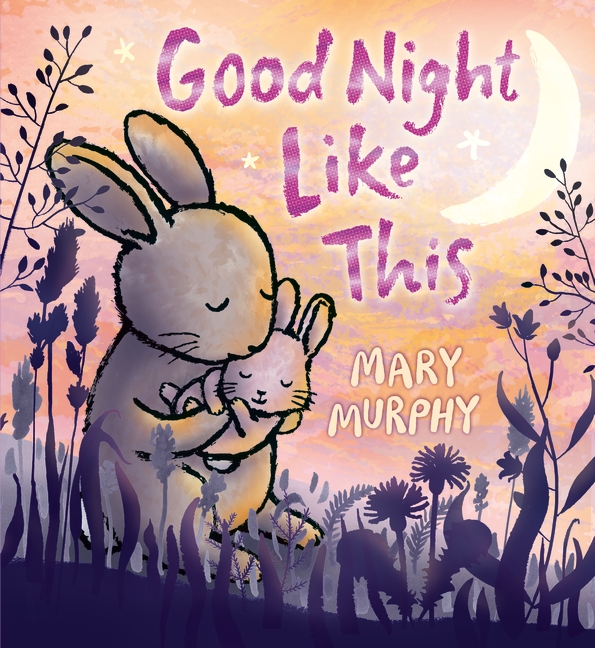 Lilac skies are the twilight backdrop for the adorable sleepy animal babies in Good Night Like This (Candlewick) by Mary Murphy (Say Hello Like This!). The lovely lullaby begins with a rabbit cradling a bunny: "Yawny and dozy, twitchy and cozy. Good night, rabbits. Sleep tight...." Turn the cut-away page to find the words "like this," the book's refrain. As children bid goodnight to "flitty and shiny" fireflies, bears and squirrels, they may just follow suit.
The Wonderful Habits of Rabbits (Little Bee) by Douglas Florian (Dinothesaurus, How to Draw a Dragon) explores rabbit habits in the most delightful way: "There's waking up early/ to see the sun rise,/ and yawning at dawn/ while rubbing your eyes./ There's leaping/ and creeping and/ digging up holes./ There's frightening frogs and discovering moles." The comical, exuberant rabbits--fabulously illustrated by Sonia Sánchez (Here I Am)--swim and dig, hop and leap all the way to bedtime.
Toddlers are tireless! But even the indefatigable Henry ends up asleep in the rhythmic Henry Wants More! (Random House) by Linda Ashman (Rain!) and illustrator Brooke Boynton Hughes (Baby Love). "Papa's lifting Henry high above his head./ Henry's face is joyful./ Papa's face is red./ UP and UP and UP again./ His arms are getting sore./ Papa stops to catch his breath, but Henry hollers:/ MORE!" In the end, Mama kisses Henry's sleeping head and whispers, "More." --Karin Snelson, children's & YA editor, Shelf Awareness