Amanda Quick: Gothic Vibe
On April 19, Berkley will release 'Til Death Do Us Part, to the delight of perennial bestseller Amanda Quick's legion of fans. In Quick's latest Victorian romance, Calista Langley operates an introduction agency, helping eligible ladies and gentlemen meet respectably in a chaperoned environment, for a fee. Of her heroine's profession, Quick says, "I loved the idea of creating a 19th-century version of an online matchmaking service. It would be a tricky business to navigate because maintaining an aura of respectability would be the key to success.... The smallest misstep could destroy her."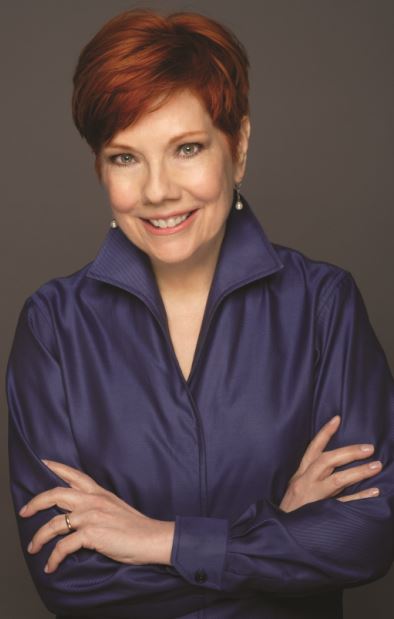 Amanda Quick, aka Jayne Ann Krentz (photo: Mark von Borstel)
However, a deranged secret admirer keeps sending Calista grotesque gifts meant for mourners. "[N]obody did mourning better than the Victorians," says Quick, adding that she took her inspiration from "the whole gothic vibe--madness, obsession and the Victorian fascination with the rituals associated with death and funerals." Luckily, Calista meets Trent Hastings, an irascible detective novelist, who offers to help track down the sender before threats turn to violence. When asked about Trent's cynicism about his career, Quick says, "Writers are absolutely brilliant when it comes to whining about the business and, judging by the letters and notes left behind by many 19th-century authors, nothing has changed."
Certainly Quick knows a thing or two about the writing business. As many readers are aware, Amanda Quick is one of Jayne Ann Krentz's two active pseudonyms; she also writes sci-fi romance under the name Jayne Castle. She confesses, "I never set out to have three careers, trust me. For the record, I do not recommend multiple pen names to aspiring writers." What's next for her other personas? "Illusion Town (written as Jayne Castle) will be out this summer. It's one of my futuristic/paranormal books set on the planet Harmony. And I just turned in the manuscript for my next Jayne Ann Krentz title, When All the Girls Have Gone. It's a contemporary, twisty thriller." --Jacki Fulwood