The Things with Feathers
The first time I felt awe in the presence of birds was in Costa Rica, where scarlet macaws fly over the forest canopy in raucous rhythm. We also spotted a rare quetzal--a crimson and iridescent-emerald surprise. I felt a different sort of awe after reading Charles Siebert's New York Times article about parrots and PTSD. It's illustrated with photos of beautiful rescued birds; the most compelling one was Bobbi, a Goffin's cockatoo, who was kept in a kitchen drawer by her former owner. She's missing most of her feathers, but is still lovely in her disarray, and her remaining feathers are exquisite.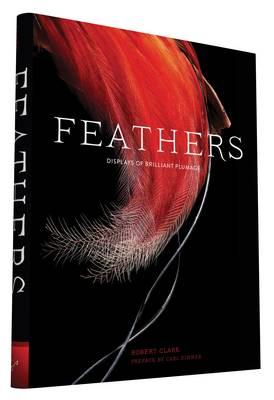 Feathers are considered the most complex body-protection structures found in vertebrates, and are among the most breathtaking. National Geographic photographer Robert Clark shows off their stunning beauty and complexity in Feathers: Displays of Brilliant Plumage (Chronicle, $29.95). The close-up of the mating-season wing feather of the Great Argus (Malaysia), shows leopard-like spots (ocelli) above and below a deep blue shaft, with a band of yellow and black above small white spots on an orange background. The King Bird-of-Paradise (Papua New Guinea) sports a pair of "tail wires" that swirl into a green lollipop. Male Birds-of-Paradise perform elaborate and dazzling dances to attract mates, abetted by almost-profligate plumage.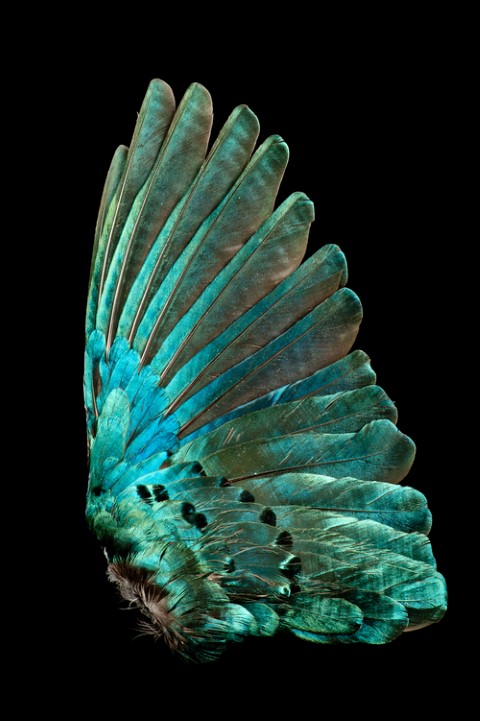 The wing spread of the Lesser Snow Goose (North America)--white feathers overlaying black--is classically graceful, icily elegant. The plumage of the Superb Starling of Eastern Africa is a fan of velvety, shimmery blue-green. Ostrich feathers are useless except for balance when running; in Clark's image, they look like an Afghan's airy coat, while the chick's feathers are thistledown. The Palm Cockatoo (New Guinea) is a mysterious dusky, smoky gray with a bit of red on its cheek. The Gray Junglefowl (India) resembles a common chicken except for the gold and black paper-thin crest that resembles a spray of overlapping paintbrushes.
Feathers is spectacular.