Mom Wants a Children's Book, Too
Giving Mom a children's book for Mother's Day could make a grown woman cry, in the good way. Shelf Awareness asked three indie booksellers for suggestions.
From Hicklebee's in San Jose, Calif., Valerie Lewis says, "When someone comes in for a Mother's Day book, I consider it a personal matter. I ask if their mother read to them. I ask if there's a book that reminds them of their mother. I ask what she's interested in. I remind them that often the best gift is a bit of themselves, so is there something that connects them to her? Poetry, hiking, gardening, song? From their responses I can usually find a good match."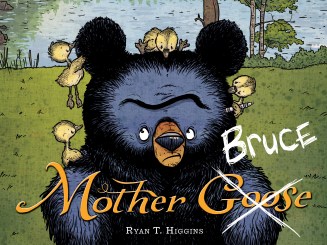 "Ryan T. Higgins's Mother Bruce (Disney-Hyperion) is a book my children would give to me," says Joan Trygg from Red Balloon Bookshop in St. Paul, Minn. "Bruce is a bear, and he is a grump. All he wanted was breakfast. What he got was goslings, who immediately called him Mama. Bruce learns the trials and joys of motherhood, and what happens when the little ones grow up."
Red Balloon's Amanda Daus suggests Mango, Abuela, and Me (Candlewick) by Meg Medina, illustrated by Angela Dominguez. She says, "Three generations of women--with a strong relationship between grandmother, mother and daughter. Great for grandmothers!"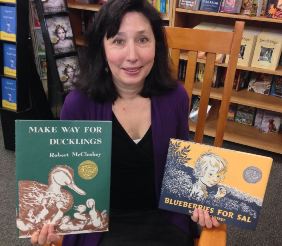 Ann Pearson
"Any real classic with good mamas in it (like in Robert McCloskey's Blueberries for Sal or Make Way for Ducklings) that adult children would remember their mothers reading to them would be special," says Anne Pearson of A Children's Place in Portland, Ore.
I'm giving my mom Julie Fogliano and Julie Morstad's exquisite When Green Becomes Tomatoes: Poems for All Seasons (Neal Porter/Roaring Brook) because if I don't, I'm pretty sure she will steal my copy from me.