Bookstore Celebration
Guy Gavriel Kay is the bestselling author of 13 novels--the latest is Children of Earth and Sky (New American Library, May 10, 2016)--and a book of poetry. In 2014 he was named to the Order of Canada, the country's highest civilian honor. He would like to invite you to a party.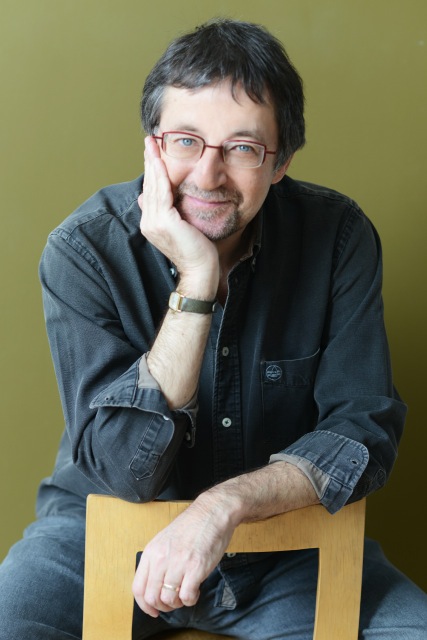 photo: Samantha Kidd
Every author I know is a reader. The two things go together like Rowling and Harry, Ferrante and anonymity, George R.R. Martin and violent death. For many of us, a local bookstore shaped our lives. Books can do that--and a bookstore can.
Saturday, April 30, in the United States and Canada, celebrations of independent bookstores are taking place. I'm the writer spokesperson this year for the Canadian event, called Canadian Authors for Indies Day. The American one is called Independent Bookstore Day. There's swag in hundreds of stores, and across Canada about 600 authors have signed on to be booksellers during the day in over 120 indie bookstores. (Seriously, think about that!)
It is a massive book party. In a wonderful cause.
But the reward for those who stop by an indie this Saturday is deeper and wider: a bookstore in a neighbourhood enriches that community. We meet each other there, we get to know salespeople and owners, we wander in with or before a coffee, or after dinner on a spring night, and that quickening pulse beat comes as we look to discover what's new on shelves or tables. Book lovers get what I mean here. I know you do.
You also know that indies need our support these days, more than ever. They offer so much to us, to our communities, and on Saturday we all--writers and readers--can say thank you. We can tell them we know what we gain by having a bookstore around the corner or a few blocks down.
So spend part of this Saturday in your local indie bookstore. Join a party. Find authors talking up books they love. Let it be known that you, too, know how much they matter.