Book Club Ideas: Historical Fiction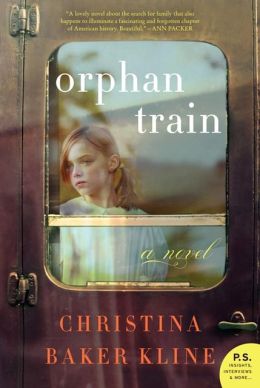 Orphan Train (paperback, $14.99, Morrow) by Christina Baker Kline remains a book club favorite. This story about the fictional friendship between a young Irish immigrant and a 91-year-old woman ties in with the history of the trains that transported 200,000 abandoned children put up for adoption in the U.S. at the turn of the 20th century.
The aim of historical fiction is to situate characters--sometimes real, sometimes imagined--amid actual events and backdrops that are accurately rich in detail and/or epic in scope. The genre continues to flourish. Here are some other titles worth a closer look: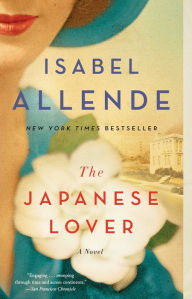 Isabelle Allende examines the past and present, youth and old age, in The Japanese Lover (paperback $16, Atria, July), a novel about destiny, sacrifice and redemption. The story is set in a senior home, but the details are anchored in 1939, when an eight-year-old Polish girl flees the Nazis and goes to live with her aunt and uncle in San Francisco. There, the girl makes friends--and eventually falls in love--with a Japanese boy interned in the United States following Pearl Harbor.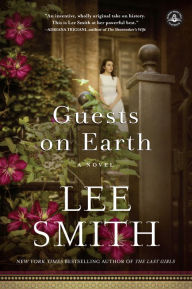 Lee Smith sets Guests on Earth (paperback, $14.95, Algonquin) in 1936 in Highland Hospital, a noted psychiatric facility in Asheville, N.C. Smith examines ideas of sanity versus insanity, art and madness via her orphaned, 13-year-old protagonist, Evalina Toussaint. Evalina is institutionalized and falls under the spell of flamboyant Zelda Fitzgerald (wife of author F. Scott Fitzgerald) who was an actual patient in the hospital before a tragic, suspicious fire killed her and several other women.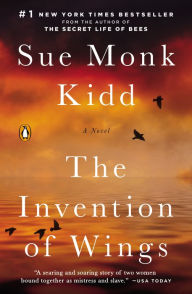 The Civil War and the horrors of slavery infuse The Invention of Wings (paperback, $17, Penguin) by Sue Monk Kidd, a tale inspired by the life of 19th-century abolitionist and suffragist Sarah Grimké. Kidd tackles issues of race, gender, activism, religion and feminism via the creation of two richly drawn characters: the strong-willed daughter of a wealthy South Carolina plantation owner and her personal slave whom she seeks to liberate. --Kathleen Gerard, blogger at Reading Between the Lines