Father's Day Gifts
In Rocking Fatherhood (Da Capo Press), Chris Kornelis takes new fathers (and others) through 36 weeks of pregnancy and beyond, offering practical guidance laced with wit ("Don't Let Her Microwave Bologna"). His advice is always sensible, emphasizing resilience and patience: "Relax. Give it your best. Don't beat yourself up."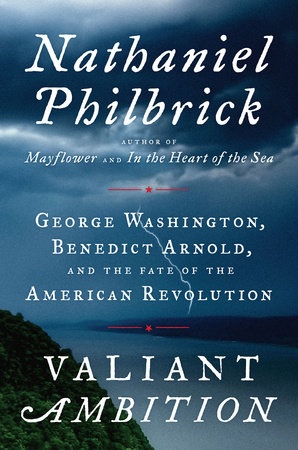 No matter the stage of fatherhood, Dad might enjoy relaxing with a few history books. In Valiant Ambition: George Washington, Benedict Arnold, and the Fate of the American Revolution (Viking), Nathaniel Philbrick paints a complex, nuanced portrait of Benedict Arnold and the early days of the American Revolution. Ellen Wayland-Smith writes about a 19th-century Christian cult in Oneida: From Free Love Utopia to the Well-Set Table (Picador); our reviewer called it "a fascinating narrative of a peculiar American success" that recounts how the group transformed into a successful 20th-century silverware brand.
Thrillers are a great way to kick back. The Fireman by Joe Hill (Morrow) is an "inventive, highly successful foray into the genre of post-apocalyptic epics." Hill's knack for dark, offbeat humor adds sparks to a dark story. A more traditional dark story comes from Dan Fesperman in The Letter Writer (Knopf), which takes place in 1942 New York City, Fesperman deftly spins a mystery involving the Mafia and the U.S. government, involving a police officer, a scribe for illiterate immigrants, and the requisite body in the Hudson. Not Dead Enough by Warren C. Easley (Poisoned Pen Press) continues his Cal Claxton series. With tension around Oregon's dams, a Native American activist who disappeared 50 years ago, and bodies piling up, Cal worries he's the next target.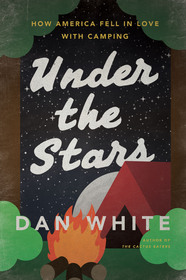 "I love camping. I hate camping. I can't seem to stop. In case you haven't noticed, campouts hardly ever go the way you want them to go.... Chaos finds a way." Dan White's history of camping, Under the Stars: How America Fell in Love with Camping (Holt), is eloquent, witty and wide-ranging, covering everything from John Muir to the history of S'mores, with nude camping in cougar country tossed in. --Marilyn Dahl, editor, Shelf Awareness for Readers