Books for Pride Month
On June 6, Lambda Literary announced the winners for books published in 2015 at its annual gala ceremony celebrating the best in LGBTQ literature. Some of Shelf Awareness's favorites include Chinelo Okparanta's novel Under the Udala Trees (HMH, $26), award-winner for Lesbian Fiction; The Life and Death of Sophie Stark (Blue Rider, $16) by Anna North, for Bisexual Fiction; The Gracekeepers (Crown, $25) by Kirsty Logan, for LGBT science-fiction/fantasy; and Alex Gino's George (Scholastic, $16.99) for LGBT Children's/YA. Of course, between the winners and finalists, my personal to-be-read list just got that much longer.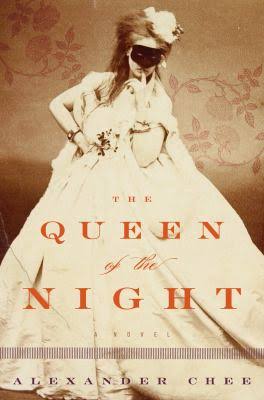 And from right out of the gate, 2016 has been another banner year for queer writers. Alexander Chee has been causing a stir among readers with his masterpiece novel, The Queen of the Night (HMH, $28), which more than deserves its numerous accolades. It's the delectably picaresque story of a Parisian soprano who is as famous as she is enigmatic, and the opera role that could very well be her undoing.
For me, Saleem Haddad's Guapa (Other Press, $16.95) stands out as one of the best novels of the year, depicting a single, earthshattering day in one queer man's coming of age during the Arab Spring. And the harrowing experiences that Garrard Conley describes with such an elegant hand in his memoir of ex-gay therapy, Boy Erased (Riverhead, $27), remain some of the starkest reminders that progress is a slow and agonizing process still underway.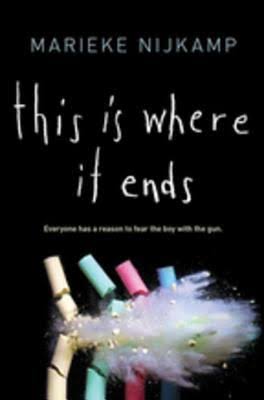 In YA, Meredith Russo has crafted a "starry-eyed, satisfyingly sigh-inducing" novel, If I Was Your Girl (Flatiron, $17.99), in which Amanda, the new girl in town, faces all the challenges and romances of high school as well as the violence that often targets trans women. And This Is Where It Ends (Sourcebooks Fire, $17.99) by Marieke Nijkamp follows four students through the tense 54 minutes of a school shooting in Alabama.
If I had more room here, I could go on. We are in a fabulous era for LGBTQ literature. --Dave Wheeler, associate editor, Shelf Awareness