Beach Reads
Reading on the beach, on the porch, on vacation, on the weekend--what we're usually after is sheer entertainment. If you are wilting in the heat, you could cool off with the chilly The Loney by Andrew Michael Hurley (Houghton Mifflin Harcourt), set on the Lancashire coastline--dark and foreboding. We said Hurley's debut has "a sense of menace from the first page and builds
into a creepy tale that explores deep questions of faith and doubt." With another cold, ominous setting, Kelley Armstrong introduces homicide detective Casey Duncan in City of the Lost (Minotaur). Casey begins her story with " 'I killed a man,' I say to my new therapist." It was in college, not in the line of duty, and it dogs her as she tracks a serial killer in a hidden community in the wilds of Canada.

Reading The Defense by Steve Cavanagh (Flatiron Books), I was knocked out by the breakneck pace, twisted plot and thrills. Eddie Flynn used to be a con artist. Now he's a lawyer, but ceased practicing after a case gone wrong. He is forced to return to the courtroom by the Russian mob, who have his daughter. Flynn has only 48 hours to win the case--or con his way to a conclusion.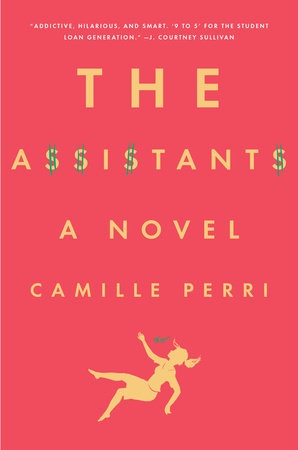 In Camille Perri's raucous debut novel, The Assistants (Putnam), a media mogul's smart young assistant almost by accident creates a scheme to skim expense account money to cover her and her colleagues' student loan debts. Our reviewer wrote, "It's great fun... just sit back and let a smart, funny writer entertain."
Allison Amend's Enchanted Islands (Nan A. Talese/Doubleday) is a fictional memoir based on the life of Frances Conway, who lived with her husband, Ainslie, on the Galápagos Islands in the 1930s and '40s. Their marriage is orchestrated by U.S. Naval Intelligence, and Franny is part of his cover while he monitors suspected German spies. "With a wide-ranging, adventuresome plot and a humbly engaging protagonist, Enchanted Islands is a gorgeous piece of historical fiction."