Book Club Idea: WWII Novels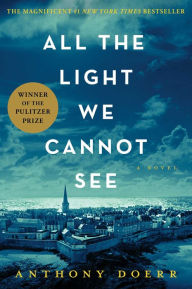 Anthony Doerr's All the Light We Cannot See is a sweeping, sensory story of two young people in very different places during World War II. Its many layers make for prime book club discussion--and if that time period appeals to club readers, there is no shortage of excellent novels that explore this subject.
The Nightingale is a long novel, but its fast pace will make readers page furiously through to the end. Kristin Hannah tells the story of two French sisters struggling through the Nazi occupation in very different ways. The challenges they face, the hard choices they have to make, and their relationship as both sisters and friends will prove excellent fodder for book club talk.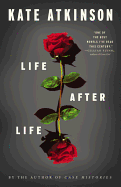 Kate Atkinson's Life After Life is not strictly a World War II novel; it tells the story of Ursula, a woman who lives her life on repeat. Continually dying and being reborn in the English countryside on February 11, 1910, Ursula lives each life slightly differently: she dies at birth; she drowns as a child; she lives to shoot Hitler. Though her lives vary, she is repeatedly thrown back into London during the Luftwaffe bombings--and Atkinson's depictions of the horrors of this terrifying time of the war are as powerful as any nonfiction account of the Blitz. The touch of science fiction here promises to make a discussion of the time period all the more interesting.
For those seeking a complement to the European focus of the majority of World War II novels, The Gods of Heavenly Punishment offers a story of the Pacific theater, set in Tokyo before and after the firebombing of the city in 1945. Jennifer Cody Epstein's ability to move between the large details of history and the very mundane details of everyday life in a war-stricken land bring this story to life in an incredible way. --Kerry McHugh, blogger at Entomology of a Bookworm