Children's Books: Yellow Time
Those who read for a living often encounter certain words, themes or subjects that pop up repeatedly in a publishing year. About a decade back, I had an eerie number of run-ins with the word "chrysanthemum." In 2016, I've seen multiple children's books on Ada Lovelace, eggs, squirrels, squids, and playing hide-and-go-seek with elephants. Recently, while sifting through stacks of Nutcracker collectibles and YA books about death, I spotted another micro-trend in picture books: the color yellow.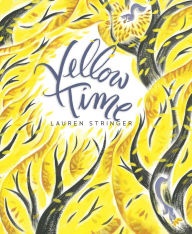 Yellow Time (Beach Lane /S&S) by Lauren Stringer is a joyfully illustrated, lyrical picture book about the fleeting days before the wind blows the fall leaves into a "symphony of yellow." It begins, "The squirrels are too busy to notice./ And the geese have already gone./ Other birds have left, too,/ but not the crows./ Crows love yellow time." Yellow Time is a celebration of autumnal leaves, captured in swirling watercolor and acrylic paintings of children and other busy creatures.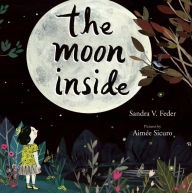 The Moon Inside (Groundwood) by Sandra V. Feder, illustrated by Aimée Sicuro, is a cozy bedtime book about a little girl named Ella who is afraid of the dark. She says, "The sun makes me happy. Yellow is my favorite color." One lovely evening, when Ella's mother takes her daughter outside, she realizes the golden moon is her favorite color, too, "only quieter." Sicuro's stylish gouache and ink artwork, at first awash in daytime yellows, deepens and darkens with the setting of the sun.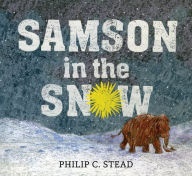 The yellow is dandelion-yellow in Samson in the Snow (Neal Porter/Roaring Brook) by Philip C. Stead. When Samson, woolly mammoth and dandelion gardener, wakes up to a snow-buried world, his beloved yellow flowers help him locate and rescue a little red bird in danger. Stead creates a lonely, yearning mood in richly textured prints and friendly pencil sketches.
--Karin Snelson, children's & YA editor, Shelf Awareness