Cookbooks: From Soup to Nuts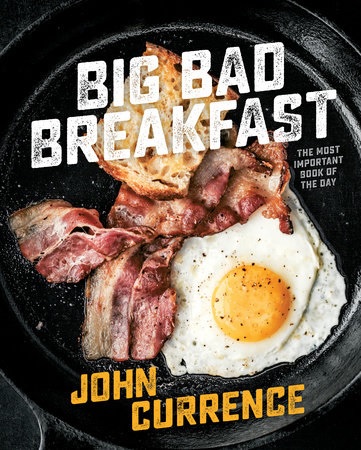 Our annual cookbook issue is fun to put together, but frustrating because of having to make choices--we could devote an entire issue to vegan food. Breakfast cookbooks are strong this year. Big Bad Breakfast by John Currence (Ten Speed, $30) has a delicious Southern twist: Hoecakes with Buttermilk Crema, Roasted Potato and Adobo Frittata, Shrimp Gravy Biscuit Sundae. Michael Zee began arranging breakfasts and photographing them three years ago; the result is SymmetryBreakfast (power House Books, $24.95)--beautiful images and delicious recipes, like Baked Oats with Ginger Beer Bacon, Huevos Divorciados, spicy Shakshuka.

Fifteen-year-old Chase Bailey was diagnosed with autism at an early age, with severe food aversions. But with the help of family and friends, he overcame his aversions and became obsessed with food, leading to a cooking show on YouTube and The Official Chase 'N Yur Face Cookbook (Greenleaf, $24.95). Hearty Chicken and Lemon Verbena Soup, Cherry Cucumber Limeade, Tikka Masala Pizza--his obsession has paid off.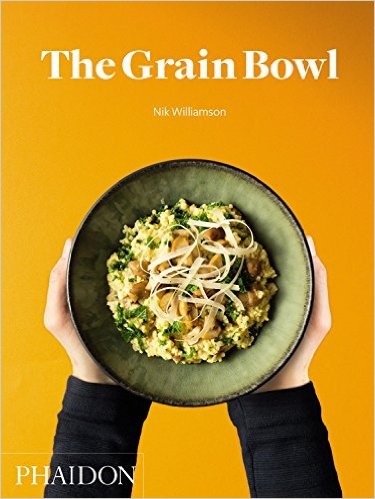 Nik Williamson, after "geeking out on grains" at a pop-up café he started, wrote The Grain Bowl (Phaidon, $29.95)--90 recipes for all meals. Some may think that eating enough grains is a chore, but dishes like Barley with Slow-Cooked Beef Ragu or Porridge with Roasted Figs, Wild Honey, Toasted Seeds and Espresso Cream will change their minds.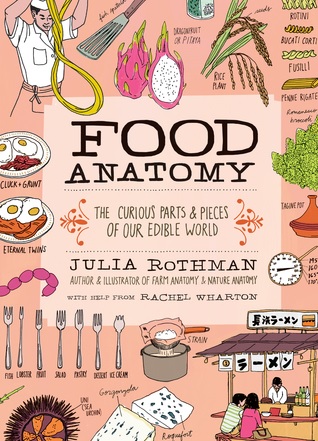 Julia Rothman, author and illustrator, has followed Farm Anatomy and Nature Anatomy with Food Anatomy (Storey, $16.95), a charming exploration of cookery and international cuisine--taqueria terminology, surprising salad greens--with delectable recipes.
Four years ago, Chronicle Books started "Cookie Advent," where employees bring in home-baked cookies every workday in December, and this year it's publishing the Cookie Advent Cookbook by Barbara Grunes and Virginia Van Vynckt ($16.95). The cover features a Christmas tree with 24 flaps to open to find a yummy cookie recipe, like Crinkle Cookies, Brandy Snaps and Finnish Almond Logs.