Pearl Harbor Remembered
One of the most tragic and seminal events in U.S. history--the attack on Pearl Harbor--took place 75 years ago this December 7. The event led the country into World War II and began an exceedingly bitter, bloody series of battles in the Pacific that lasted for four years and claimed millions of lives. It should come as no surprise that the attack has resulted in perhaps thousands of memoirs, histories, analyses and even historical fiction. We'd like to highlight a few; for a fuller listing, click here.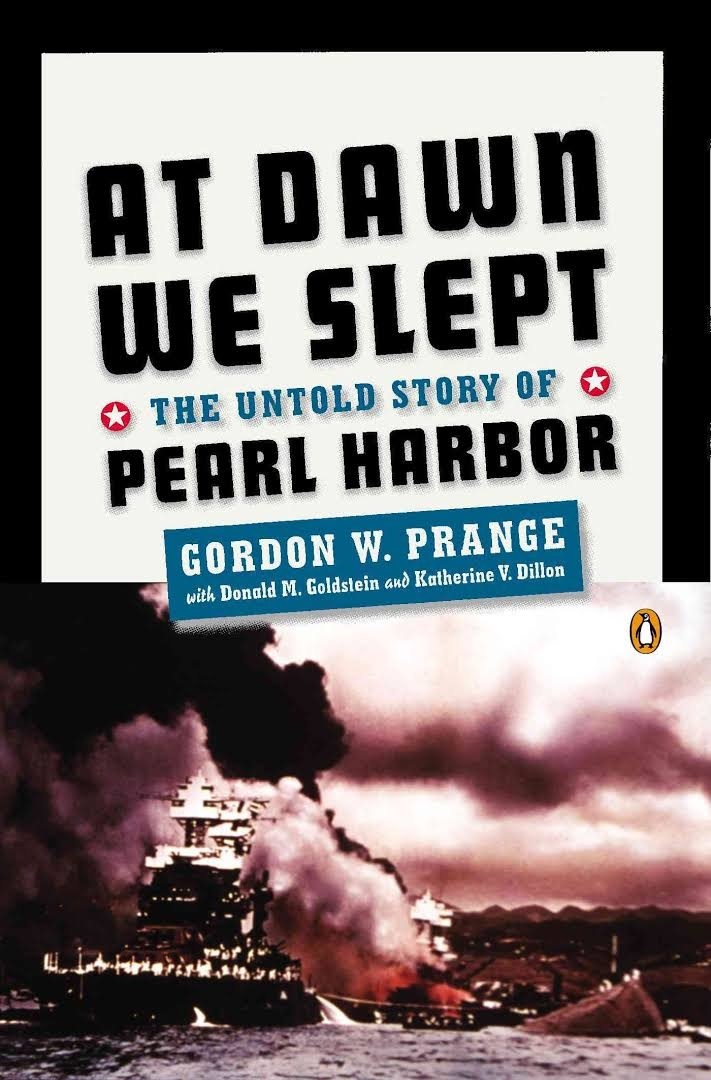 At Dawn We Slept: The Untold Story of Pearl Harbor by Gordon W. Prange (Penguin Books, $25). Gordon W. Prange was a longtime University of Maryland history professor and chief historian on Gen. Douglas MacArthur's staff. His 1963 article "Tora! Tora! Tora!"became the basis for the 1970 film and was expanded, after Prange's death, into At Dawn We Slept, a classic account of the attack from both sides, using interviews Prange conducted during the military occupation of Japan. In 2001, Penguin Books released a new edition marking the 60th anniversary of Pearl Harbor.
All the Gallant Men: An American Sailor's Firsthand Account of Pearl Harbor by Donald Stratton and Ken Gire (Morrow, $25.99). This is the first and only memoir written by a survivor of the USS Arizona, the Pearl Harbor battleship whose powder magazine exploded, killing 1,177 crew members. Seaman First Class Donald Stratton survived with burns over two-thirds of his body. At age 94, he shares his harrowing story for the first time.
Countdown to Pearl Harbor: The Twelve Days to the Attack by Steve Twomey (Simon & Schuster, $30). The final days before the attack on Pearl Harbor were a whirlwind of diplomacy, deception and military maneuvering. In Countdown to Pearl Harbor, Pulitzer Prize-winning journalist Twomey scrutinizes the many warnings, most ignored, of the Japanese arrival at Oahu, and the figures who played important roles in these final days of American peace.