It's That Time: Gift Books for All
Beyond the 20 titles reviewed below, we'd like to mention just a few more. It's hard to believe, but Star Trek made its debut in 1966 ("The Trouble with Tribbles" anyone?). For the franchise's 50th anniversary, Michael and Denise Okuda have added 300 pages of new material to their 1994 The Star Trek Encyclopedia (Harper Design, 2 vol. boxed, $150). A fan essential.

For aficionados of another genre: It's All One Case: The Illustrated Ross Macdonald Archives by Paul Nelson and Kevin Avery (Fantagraphics, $44.99). Macdonald's razor-sharp prose elevated the detective novel to a new level, and the interviews and illustrations add to this icon's luster.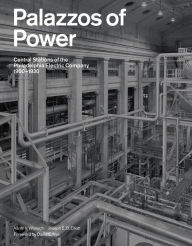 I have a bias toward black-and-white photography; two collections back me up. Carrie Mae Weems: Kitchen Table Series by Sarah Lewis and Adrienne Edwards (Damiani/Matsumoto Editions, $50) is a suite of 20 images and 14 text panels from 1990, published here in its entirety for the first time; Lewis calls it "the drama of a woman on a journey to becoming herself." And the absolutely stunning Palazzos of Power: Central Stations of the Philadelphia Electric Company 1900-1930 (Princeton Architectural Press, $29.95) focuses on now-abandoned machines and buildings of PECO; Joseph E.B. Elliott's large-format photographs capture the stark strength of early 20th-century industrialism.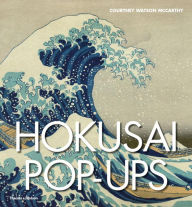 Japan provides something softer: in Kimono, Vanishing Tradition: Japanese Textiles of the 20th Century (Schiffer, $49.99), Cheryl Imperatore and Paul MacLardy, with Tena Turner, celebrate traditional kimono and contemporary designs in more than 525 color photographs. With Hokusai Pop-Ups (Thames & Hudson, $29.95), Courtney Watson McCarthy has produced a lovely, oversize book. The Great Wave ripples open, and five other famous paintings captivate.

The Voynich Manuscript, edited by Raymond Clements (Yale University Press, $50), has been called the world's most mysterious book. Written and illustrated in the 15th century--with unfamiliar plants and a few naked women--its author is unknown and its script indecipherable. Nonetheless, as this edition demonstrates, it's as intriguing as it is baffling. --Marilyn Dahl, editor, Shelf Awareness for Readers