Gift Books: The Natural World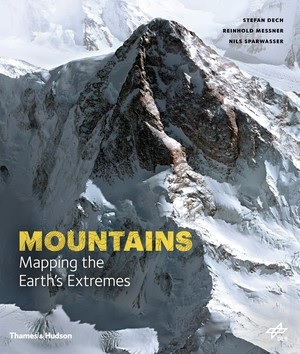 Starting at the top of the world, Thames & Hudson's Mountains: Mapping the Earth's Extremes ($55) uses satellite technology to explore 13 of the world's greatest mountains, with essays about each; with 198 illustrations, it's a magnificent collection. More focused, but still breathtaking, is Alaska Range: Exploring the Last Great Wild by Carl Battreall (Mountaineers Books, $29.95). Battreall has photographed the 650-mile stretch for years--an "isolated wilderness... to be celebrated, something that needs to be preserved."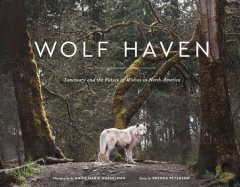 Telescoping further, University of Washington Press's Ice Bear: The Cultural History of an Arctic Icon by Michael Engelhard ($29.95) is a celebration of this "nomad of the sea and tundra... a source of wonder and terror." As polar bears are disappearing due to climate change, wolves are thriving, at least relatively. Wolf Haven International is one of the reasons, and its story is told in Wolf Haven: Sanctuary and the Future of Wolves in North America (Sasquatch Books, $24.95). With photographs by Annie Marie Musselman and an essay by Brenda Peterson, this is a moving tribute to the wild, beautiful, haunting animals that have found sanctuary.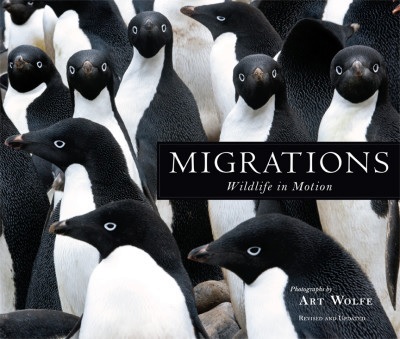 Author and photographer Paul Bannick showcases another haunting and mysterious animal in Owl: A Year in the Lives of North American Owls (Braided River, $34.95). The stare of a Northern Hawk Owl perched on a burned snag, a Burrowing Owl lit by the last of the sun's rays, fleecy Boreal Owl nestlings--these amazing and fragile creatures are losing habitat, and that deserves our attention. Renowned nature photographer Art Wolfe has revised and updated, with 50 new images, Migrations: Wildlife in Motion (Earth Aware Editions, $35). From soaring Scarlet Ibis in Brazil to Pacific Walrus in Alaska to snuggling Indiana bats to Ladybird beetles, Wolfe honors animals large and small around the globe. --Marilyn Dahl, editor, Shelf Awareness for Readers