Dollars and Change: Decrease Your Financial Stress in 2012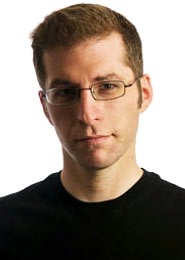 As global economies continue to sputter, your own finances need more protection than ever. Here are three simple strategies for safeguarding your money in the new year:
1) Have your bank turn off overdrafting.
This is to keep you from accidentally racking up massive penalties while shopping. (You buy a latte for $5; your account has insufficient funds; your bank is happy to cover the difference... for a $35 fee, which means your $5 latte just cost you $40.) Tell your bank to disallow overdrafting altogether--to block any purchase for which there isn't enough money in the account. Make sure they confirm this change in writing/e-mail.
2) Keep a running tally as you shop.
When purchases are made via credit card, it's easy to lose sight of how much debt you're accruing. Keep track of what you're spending, and do it on paper. (No need for hyper-specifics--round the figures and add them as you go.) If you're actually aware of your total spending--if you see the figures climbing ever upward--it's a lot easier to step back and make your decisions with a more discerning eye. This will also help you avoid the painted-into-a-corner moment when the cashier announces a shockingly large total... and you feel obligated to pay it, rather than returning any items.
3) Make it harder to use your credit cards.
If you're grappling with excessive credit-card spending, don't make it any easier to use them. Don't auto-fill or "remember" your credit card information with any online retailer; adjust your settings so that you must manually enter the number, expiration date, etc. every single time. Then--freeze your credit cards in a bowl of water. It may seem silly, but trust us: if you find yourself chipping ice just so you can buy a bamboo steamer on eBay, you may very well have the all-important "moment of clarity." Have enough of those moments, and you'll find yourself on firmer financial ground than when the year began. --Rick Emerson, co-author (with Lisa Desjardins) of Zombie Economics: A Guide to Personal Finance (Avery/Penguin).