Children's Books: What on Earth?
Shelf Awareness pays tribute to everyone's favorite planet with these Earth Day picture books about trees, warthogs and "other wonders yet to find."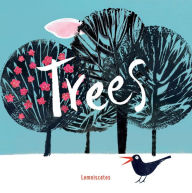 Trees (Candlewick, $14.99, ages 2-5) comes from Lemniscates, a Barcelona author/ illustrator/designer collective. Mixed-media illustrations and a few words on each beautiful two-page spread capture the "marvelous beings" that are trees. Trees is more than a pretty book, though--in simple language, it provides real, if poetically minimal, information: "Trees clean the air we breathe... and give us their seeds with every piece of fruit." Simply lovely.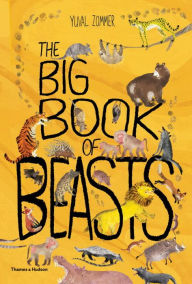 Whimsical and quirkily informative, The Big Book of Beasts (Thames & Hudson, $19.95, ages 4-up) by Yuval Zommer (The Big Book of Bugs) introduces readers to baboons, binturongs, honey badgers and more than a dozen other mammals that qualify as beasts: "deadly, cunning and most importantly, wild!" Charming illustrations of each beast in various poses and habitats, questions and answers ("Just how lazy is a sloth?"), search-and-find challenges and special sections on Ice Age beasts and saving endangered species make this "Big Book" a big winner.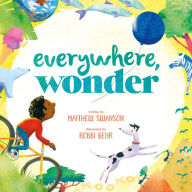 Everywhere, Wonder (Imprint/ Macmillan, $17.99, ages 3-6) takes readers on a wild adventure from a little boy's bookshelf into the wide world. Dreamy pictures show the boy drifting right through the panes of his bedroom window--as if it were water--into wondrous settings: rocketing toward Earth from the moon, gazing into the tree canopy in the jungles of Brazil and, in Sheboygan, enjoying an ice cream cone with "a tractor mechanic named Shirley." Author Matthew Swanson and illustrator Robbi Behr (Babies Ruin Everything) show readers how a lively imagination and a good book can carry you anywhere in this world--and beyond. --Emilie Coulter, freelance writer and editor