The Perfect Father's Day Gift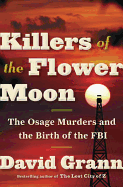 For the history buff, consider Killers of the Flower Moon: The Osage Murders and the Birth of the FBI (Doubleday) by David Graan. As their tribe numbers dwindle due to the buffalo population dying off, the Osage Nation negotiates a deal with the government for land in northeast Oklahoma. The tribe's lawyer secures mineral rights and, in 1894 when oil is discovered, the Osage are rich. Shortly thereafter, members begin to die under mysterious circumstances. Our reviewer calls it "the sterling history of this forgotten drama that precipitated the first successful major crime prosecution by J. Edgar Hoover's fledgling Federal Bureau of Investigation."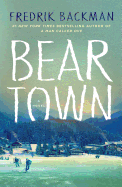 A fatherly fiction fan will enjoy Fredrick Backman's new novel, Beartown (Atria). If a deteriorating city's junior-level hockey team wins the national semi-finals, they could bring a hockey academy and a new arena (with jobs, prosperity and pride) to a town in desperate need of hope. With everything riding on a team of teenage boys, one fateful night will change everything.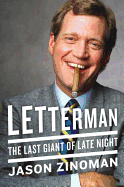 Tickle your father's funny bone with Letterman: The Last Giant of Late Night (Harper) by Jason Zinoman. Notorious for being as witty onscreen as he was difficult off, David Letterman spent 33 years as king of the late-night talk show. This biography includes material from interviews with the man himself as well as his writers, producers and others who worked closely with him. Letterman is a frank tribute to the painful process of creating comedy.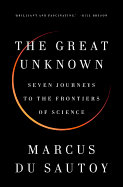 The Great Unknown: Seven Journeys to the Frontiers of Science by Marcus du Sautoy (Viking) is perfect for the science-minded dad. "Du Sautoy investigates the frontiers of mathematical and scientific ideas, sorted into broad concepts such as Chaos, Matter, Consciousness and Infinity, and set in the context of history, evolution, philosophy, literature and music." Exploring the potential limits of human knowledge with a clear, concise, and entertaining voice, this is a great gift for anyone with curiosity about scientific inquiry and the deep mysteries of the universe.