Celebrate Martin Luther King Day with a Book (or Four)
MLK Day is upon us once again, an annual celebration of Dr. King's contributions to the Civil Rights Movement. But despite the historical victories of the movement, there is much work to be done to achieve true racial equity in the United States. So in honor of the holiday, we offer the following reflections on race and race relations from (mostly) contemporary black authors.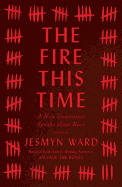 The Fire This Time, edited by Jesmyn Ward, collects essays and poems on the question of race in the U.S. in one hefty and important tome. Pieces from Edwidge Danticat, Kima Jones, Claudia Rankine, Wendy S. Walters and others speak to the need to talk about the issue of race. The book takes its title from the classic work by James Baldwin, The Fire Next Time, which consists of two essays: "My Dungeon Shook: Letter to My Nephew on the One Hundredth Anniversary of Emancipation" and "Down at the Cross: Letter from a Region of My Mind." Both draw on Baldwin's own experience of race, the latter addressing the intersection of race and religion while the former explores the role of race in American history in the form of a letter to Baldwin's nephew.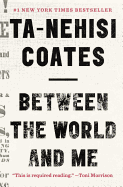 Ta-Nehisi Coates's Between the World and Me is similarly structured as a letter to a young black boy, in this instance, Coates's son. Coates writes about his own experience living in a black body, trying to encourage his son to understand his history while still striving for something different for the future. And in Invisible Man, Got the Whole World Watching, Mychal Denzel Smith offers the perspective of a young black man coming of age in the time of Trayvon Martin. --Kerry McHugh, blogger at Entomology of a Bookworm