2017: My Favorite Things in Comics and Graphic Novels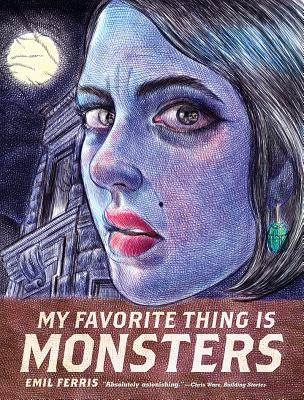 Every year is a great year for comics and graphic novels, provided you know where to look, and 2017 was no exception, with books from DC and Marvel coexisting alongside the weirder worlds of Image, Fantagraphics and indie comics. Despite the wealth of options, my 2017 was dominated by the audacious vision of Emil Ferris in her debut graphic novel, My Favorite Thing Is Monsters. The first entry in a two-volume epic, My Favorite Thing Is Monsters is set in Chicago in the late '60s as seen by a 10-year-old girl who's obsessed with pulp horror magazines. The narrative is grounded in a complicated murder mystery that spins off in strange and deeply sad directions. Ferris's medley of real-life horror and outlandish B-movie pulp--the protagonist pictures herself as a werewolf--might be unwieldy in lesser hands, but the whole thing is tied together and elevated by the utterly distinct pen-on-notebook-paper art. It's a masterpiece.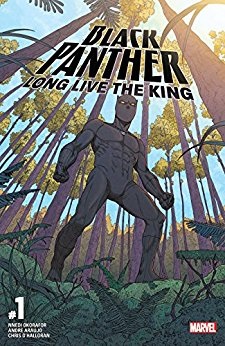 Filling out my year in comics were some exceptional ongoing series, including Ta-Nehisi Coates's run on Black Panther, which continues to be a thoughtful meditation on power and politics. Roxane Gay's Black Panther: World of Wakanda provided backstory and nuance to characters introduced by Coates, and I'm sure Nnedi Okorafor's Black Panther: Long Live the King, due out in March 2018, will prove promising. Last year also saw the timely release of the long-awaited Bitch Planet Vol. 2: President Bitch, which lives up to its confrontational title with more tales of feminist revolt in a dystopian society. Meanwhile, Saga continues to prove its relevance five years after the first issue's release. Brian K. Vaughan's focus on the bonds of family, love and friendship in a strange, conflict-riddled universe rings as true in 2017 as ever, brought to life as always by Fiona Staples's remarkable art. This is just a sampling of the many comics and graphic novels that brought readers (like me) through a turbulent year. --Hank Stephenson, bookseller, Flyleaf Books, Chapel Hill, N.C.