Spring Cooking
As spring approaches, the days slowly stretch out. Shoots peek out of the soil, morning sunlight streams inside before the eggs hit the pan and farmers set out market stands to introduce the season's tender greens and crisp new vegetables. Given the bounty of the season, spring is the perfect chance to take stock of your cookbooks and get to some spring cooking.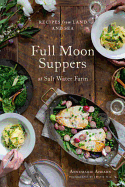 In climes where spring leans cold, cozy up with Fresh and Smoked Haddock Chowder and bright Celery Root Slaw from the March menu in Annemarie Ahearn's Full Moon Suppers at Salt Water Farm: Recipes from Land and Sea (Roost Books, $35).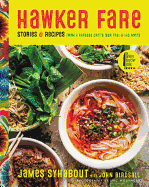 For flavors that wake up the taste buds after a season of stews, sample Hawker Fare: Stories & Recipes from a Refugee Chef's Isan Thai and Lao Roots (Anthony Bourdain/Ecco, $39.99). James Syhabout and John Birdsall offer recipes that shine as farmers' market season begins. Try the fresh, crunchy Lao Imperial Rolls along with bright Tamarind Water, or unite savory and sweet with Fresh Rice and Tapioca Noodles with Shredded Chicken, Fried Garlic Oil and Donuts.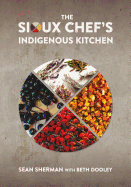 Revisit The Sioux Chef's Indigenous Kitchen (Univeristy of Minnesota Press, $34.99) by Sean Sherman and Beth Dooley for a fresh approach to clean eating that highlights Indigenous wisdom and perspectives on plants, animals and elements. Sherman calls for spices especially welcome on a spring table--crushed juniper, sumac, smoked salt--adding new dimensions to familiar flavors. Try the Duck Egg Aioli with new potatoes, or expand your salad repertoire with the Spring Salad with Tamarack Honey Drizzle.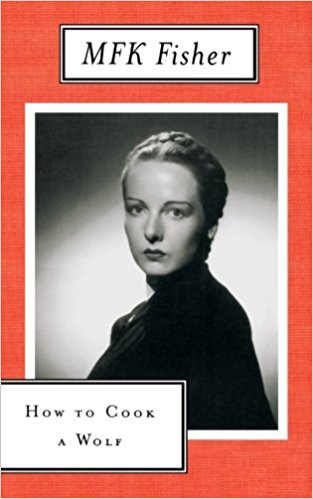 Finally, dust off a classic: M.F.K. Fisher's 1942 How to Cook a Wolf (North Point Press, $16). Fisher offers more than 70 recipes and top-shelf prose. When new greens are aplenty, make her Potage Else, a buttery sorrel soup enriched with cream and fresh herbs. Or try her simple polenta as a bed for any combination of spring produce. In Fisher's words, "No matter what conceits it may be decked with, its fundamental simplicity survives, to comfort our souls as well as our bellies, the way a good solid fugue does, or a warm morning in spring." --Katie Weed, freelance writer and reviewer