The World Is Meant to Be Celebrated
"Once upon a time, when women were birds, there was a simple understanding that to sing at dawn and to sing at dusk was to heal the world through joy. The birds still remember what we have forgotten, that the world is meant to be celebrated."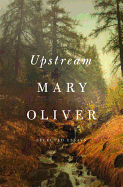 Terry Tempest Williams takes her own words to heart in When Women Were Birds (Picador, $17), a kind of personal-memoir-turned-essay-collection in which she explores the deeply personal (the loss of her mother, reflections on her Mormon upbringing, anecdotes from her marriage) and the universal (finding one's voice, especially as a woman). Though the collection covers heavy topics and difficult subjects, it is ultimately a celebration of the world with its many flaws and quiet moments of beauty. Mary Oliver, like Williams, is known for her reflections on nature and our place within it. Though Oliver is most frequently recognized for her poetry, the essays in Upstream (Penguin Press, $26) offer celebratory meditations on work, art, nature and place--and the intersections of each.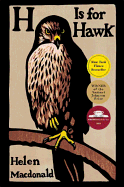 The tradition of reflective, personal writing does not stop with Williams or Oliver. In her memoir, H Is for Hawk (Grove, $16), Helen Macdonald offers a similarly lyrical reflection on life (and death) and grief and healing. Following the sudden death of her father, Macdonald adopts a goshawk and spends months training it--and grieving. Jessa Crispin's The Dead Ladies Project (University of Chicago Press, $16) is an autobiographical exploration of the lives of women writers who scrapped their conventional lives for something new and different. Margaux Bergen's Navigating Life (Penguin Press, $26) is ostensibly a collection of advice from mother to daughter, but is as introspective as it is instructive.

Though each of these women writes about a different time, a different place, and a different topic, they are all, as Williams might say, finding their song--remembering what might be forgotten, and celebrating what is remembered in the process. --Kerry McHugh, blogger at Entomology of a Bookworm