Traveling by the Book
Travel books tempt many of us. Occasionally, a writer's evocative rendition of a place inspires us to visit it. Travel writers Patrick Leigh Fermor, Paul Theroux, Wilfred Thesiger, Eric Newby, Freya Stark, Bruce Chatwin and Ian Frazier all have the unerring ability to do this.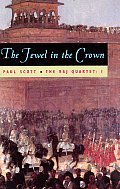 Friends and fellow travelers have mentioned a few books that led to trips. After a two-day marathon of watching the DVD of Jewel in the Crown, and having read Paul Scott's marvelous Raj Quartet on which it was based, four friends made a 26-day trip to India. They traveled to all the must-see tourist destinations but, in deference to Scott, capped their trip with a three-day stay at the Windamere Hotel in Darjeeling, truly the last of the Raj.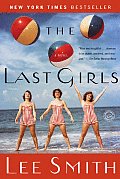 Another group set out to go up the Mississippi River from New Orleans to Memphis after reading Lee Smith's The Last Girls, that marvelous story of four friends (out of 12 who originally made the river trip on a makeshift raft) who gather to scatter a friend's ashes at the mouth of the Mississippi. Once they were girls, carefree and adventurous, now they're women, making all the important stops that bring the history of the South--and Southern women--to brilliant life.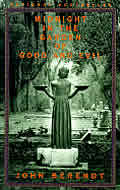 A book that nobody expected to become a hardy perennial is Midnight in the Garden of Good and Evil: A Savannah Story. The story, which revolves around the tale of millionaire Jim Williams, is irresistible. After four trials, Williams was eventually acquitted of the murder of a male prostitute in his home, built by songwriter Johnny Mercer's great-grandfather. (The magnificent Mercer Williams House on Monterey Square is still the destination of many Savannah tours, 18 years after the book's publication.) In the company of entertainer/drag queen Lady Chablis, author John Berendt brings us along as he explores the culture and visits local haunts.
What have you read that makes you reach for your suitcase? --Valerie Ryan, Cannon Beach Book Company, Cannon Beach, Ore.