Happy Birthday, Dr. Seuss!
Happy birthday to Theodor Seuss Geisel, aka Dr. Seuss, who would have been 108 today!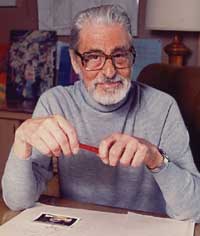 Every year on his birthday, Dr. Seuss gets a lot of attention, in part because Read Across America Day is held on today in honor of Dr. Seuss. Sponsored by the National Education Association, the day celebrates reading and involves many thousands of events at schools, libraries, bookstores and other places. Those events include readings, plays, reading challenges and more that feature actors, athletes, politicians and authors. Educators may be the most enthusiastic boosters, the NEA notes: at these events, "teachers and principals seem to be more than happy to dye their hair green or be duct-taped to a wall if it boosts their students' reading." The most popular prop on Read Across America Day is the hat from The Cat in the Hat.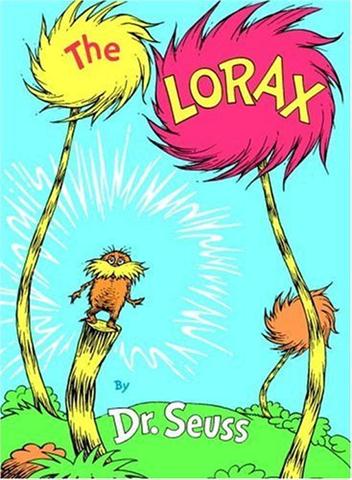 This year, Dr. Seuss is garnering even more attention than normal because the movie version of The Lorax is being released today. Directed by Chris Renaud and Kyle Balda, The Lorax is a 3-D CGI film that stars Danny DeVito, Zac Efron, Ed Helms, Rob Riggle, Taylor Swift and Betty White. Some of the stars have been featured in videos for Read Across America Day and are appearing at events today.

The marketing and promotional effort has had an effect: USA Today reported yesterday that five of its top 50 bestselling books are Dr. Seuss titles. Kate Klimo, publisher of Random House/Golden Books said that in 25 years of handling Dr. Seuss titles, "I've never seen the stars so perfectly aligned."

And there's another reason to celebrate Dr. Seuss now: March 12 is the 55th anniversary of the appearance of The Cat in the Hat, which instantly made Dr. Seuss into the beloved children's book author that many of us have had the joy of discovering as children--and then again as adults, for the children in our lives. Happily it's one of those sterling children's books that can be read aloud again and again by an adult to a child--the tale of fun, mischief, near-catastrophe and magic continues to delight even after 20 or 50 or 100 or more readings. That itself is cause for celebration.

So for children--and adults--everywhere: happy birthday, Dr. Seuss! --John Mutter