World Cup 2018: 'Everything Is Possible'
Why write about the World Cup until it gets serious? This weekend's quarterfinal matches mark the beginning of the final ascent. England, my "home side" by heritage, is through to the final eight. Life is good.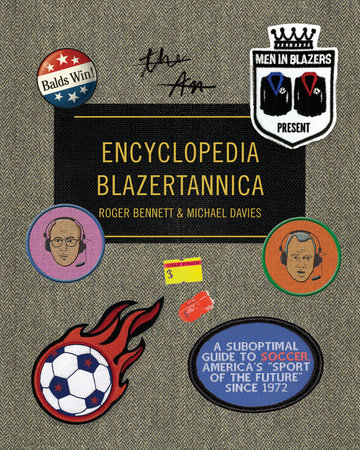 As a loyal Men in Blazers fan since World Cup 2014, I've been poring over Men in Blazers Present Encyclopedia Blazertannica: A Suboptimal Guide to Soccer, America's Sport of the Future Since 1972 by Roger Bennett and Michael Davies (Knopf). It's great fun and, yes, informative.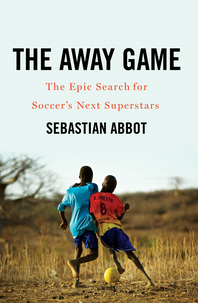 On a more serious note, The Away Game: The Epic Search for Soccer's Next Superstars by Sebastian Abbot (Norton) chronicles the experiences of a handful of 13-year-old boys from Africa who are selected by Football Dreams, a program that trains highly promising young players to be potential superstars. Abbott quotes the Spanish writer Manuel Vázquez Montalbán, who described soccer as "a religion in search of a God."
Any respectable soccer books roundup must include the incomparable Soccer in Sun and Shadow by Eduardo Galeano (Nation Books) and Fever Pitch by Nick Hornby (Riverhead).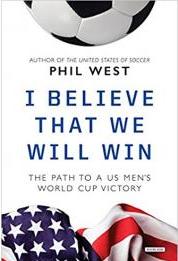 Perhaps the most unlikely inclusion here is I Believe That We Will Win: The Path to a U.S. Men's World Cup Victory by Phil West (Overlook Press), since the U.S. team failed to make this year's Cup. But I agree with West, who told the New York Times that his book "isn't about the 2018 World Cup. If the Americans had qualified, he did not expect the team to advance beyond the round of 16. Instead, his book looks to 2026 and beyond, when young players... should be in their primes."
For now, however, I'll go with MiB's Roger Bennett, who posted on Facebook July 4: "Today, I raise a glass to you all, to conjuring a sense of hope, optimism and never taking anything for granted. And remember, if England can win a World Cup penalty shoot-out, EVERYTHING IS POSSIBLE #Courage." --Robert Gray, contributing editor