Further Reading: Lauren Groff
In a recent
interview with the New York Times
, Lauren Groff spoke about women writers (Ottessa Moshfegh, George Eliot, Mary Shelley, Toni Morrison, Jean Craighead George, among others), the importance of detail in writing and what a reader must bring to a book ("A reader does at least half of any book's heavy lifting.")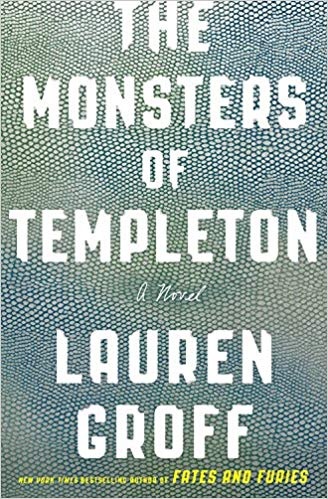 It's the kind of interview that gives insight into Groff as a person and an author while simultaneously critiquing the literary landscape in which she operates. It's also the kind of interview that is quick to send me scrolling through an author's backlist for more insights and wisdom. If you have the same inclination, here's a quick overview of some of Groff's earlier titles--each remarkably different, but equally captivating and clever.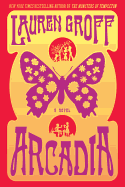 Groff's debut novel,
The Monsters of Templeton
(Hachette, $16), spans two centuries in the small town of Templeton, N.Y. The titular monsters take many shapes, both literal and figurative, as
Monsters of Templeton
combines many stories--some culled from history--into a novel that is part magic and part mystery.
Arcadia
(Hachette, $16) maintains a New York state setting, but shifts to focus on a 1960s commune at the old Arcadia House mansion. Our reviewer called it a "stunning coming-of-age tale," packed with a kind of hope that is "quiet but undeniably present."
"Hopeful" is not a word easily applied to Groff's 2015 novel
Fates and Furies
(Riverhead, $16), which centers on a decades-long marriage, seemingly perfect on the outside but rife with secrets and buried feelings. As in her other novels, Groff combines multiple layers of storytelling in a tale that is compelling in its own right while offering (sometimes scathing) commentary on marriage, art and womanhood, among other topics.
If short stories are more your style, Groff's 2009
Delicate Edible Birds
(Hachette, $16) offers nine tales centering on the experiences of contemporary American women. And, of course, there's her much-lauded new collection,
Florida
(Riverhead, $27), which encompasses multiple characters, towns and decades but stays deeply rooted in the ethos of the Sunshine State. --
Kerry McHugh
, blogger at
Entomology of a Bookworm