Water, Water Everywhere
Water, water everywhere... and lots of books to read. It seems that water, both literally and metaphorically, has taken the book world by storm of late: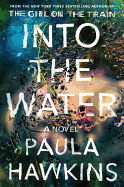 Paula Hawkins, best known for her hit debut,
The Girl on the Train
, returns to suspense with her second novel,
Into the Water
. The novel centers on a river known as the "Drowning Pool," where numerous women have died over several centuries.
Charles Finch's
The Woman in the Water
also builds a mystery out of a woman's body found in the Thames (as the title suggests). The novel is a prequel to Finch's popular Victorian-era detective series, offering long-time readers and those new to the series a look at Charles Lenox's first case.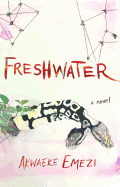 Akwaeke Emezi's debut novel,
Freshwater
, tells the story of Ada, a young Nigerian girl who immigrates to the United States. According to our reviewer, it is a "riveting and peculiar variation on coming of age" and "as enchanting as it is unsettling."
For nonfiction fans looking for more literal accounts of the water around us, there is Tristan Gooley's How to Read Water: Clues and Pattern from Puddles to the Sea--with advice on using water to understand the natural world better. Or Steven Solomon's book Water: The Epic Struggle for Wealth, Power and Civilization, which outlines how world conflicts have been driven by a need for access to fresh water.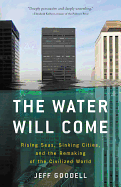 It's not just drinking water that is shaping history, though, as Jeff Goodell explores in
The Water Will Come: Rising Seas, Sinking Cities, and the Remaking of the Civilized World
. All that water everywhere, he says, will force civilization to rethink rising sea levels--or suffer the consequences. --
Kerry McHugh
, blogger at
Entomology of a Bookworm