Adventures in Space
What is it about space that so enthralls our imaginations? Is it that it's one place we, as mere non-astronaut humans, know we cannot visit? Is it because of its vastness, or its promise of secrets yet to be revealed? Or perhaps it is its consistency: look up on a clear night and the stars will always be there. Regardless, the subject of space has captured our imaginations for as long as we've been staring at night skies.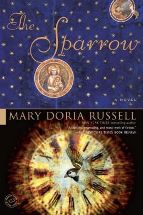 In Mary Doria Russell's debut novel,
The Sparrow
, when humankind hears distant noises from outer space, the Jesuit order sends a secret mission to a world known as Rakhat to make contact with aliens. The story is not a happy one, but it is a fascinating imagination of what
could
happen if (when?) humans encounter alien life for the first time.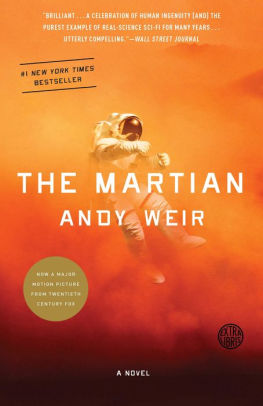 Andy Weir
was similarly taken with the concept of space travel, though his debut,
The Martian
, took a more literal approach. Weir stated in interviews that he intended his novel to be as scientifically accurate as possible; though much of the technology used by protagonist Mark Watney in his stranded-on-Mars mission is prohibitively expensive, we're told it could theoretically exist.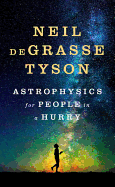 Nonfiction writers promise even more science, astronomy and math: Margot Lee Shetterly's
Hidden Figures
reveals the oft-overlooked history of a team of African American women who were mathematicians at NASA in the 1960s and whose calculations were key to the space program.
Mary Roach
's
Packing for Mars: The Curious Science of Life in the Void
explores the very strange, very necessary science behind keeping astronauts alive in environments not designed to do so.
Astrophysics for People in a Hurry
by Neil deGrasse Tyson promises an (hyper-condensed) answer to questions about the universe.