The Hottest Books of Summer
There's a natural crescendo to a high summer day: a tolerable morning, with the promise of inescapable heat to come; a midday sun that leaves us sweating, searching for a breeze; a relative cooling off period overnight, only to repeat again the following day. The intensity of this hot, unforgiving weather sets the stage for many great summer novels.
"The next day was broiling, almost the last, certainly the warmest day of summer," writes F. Scott Fitzgerald in The Great Gatsby, a novel whose plot meanders through summer days rife with sun and sudden downpours--weather that seems to reflect the intensity of Gatsby, Daisy and the cast of characters drawn around them.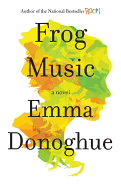 That same intense heat provides the backdrop to Emma Donoghue's
Frog Music
, a work of historical fiction inspired by events during San Francisco's record-breaking heatwave of 1876.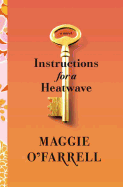 Another off the charts heatwave sets the tone for Maggie O'Farrell's
Instructions for a Heatwave
, as a series of family secrets are laid bare during the sweltering summer of 1976 in London. And the heat that builds throughout
Jesmyn Ward
's devastating, excellent novel
Salvage the Bones
feels like a precursor of the disaster to come; Ward perfectly captures the melting Louisiana weather in the months, weeks and days before Hurricane Katrina landed.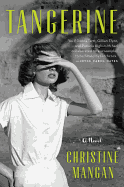 Finally, in
Tangerine
, Christine Mangan moves between past and present to recreate the story of Lucy and Alice, two college roommates who have reunited in the heat of a Moroccan summer. (Even the cover evokes the summer heat, with a woman shielding her eyes from the glare of a high sun.)
Whatever your summer plans may be, be sure to keep sunscreen and an iced drink on hand as you tackle the coming heatwaves--be they real or fictional. –
Kerry McHugh
, blogger at
Entomology of a Bookworm