Building Your Cookbook Shelf: Regional Cuisines
As much as I'd love to travel around the world trying local cuisines, à la the late, great Anthony Bourdain, my budget just doesn't allow for it. So instead, I travel on the plate whenever I can, exploring different regional foods with a stack of carefully selected cookbooks.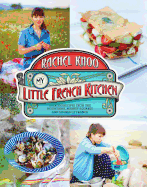 I can go to France for an evening or two with Julia Child's masterpiece collection,
Mastering the Art of French Cooking
(I have an antique two-volume set from my grandmother, and the spine cracks open to her favorite recipes). Bourdain's
Les Halles Cookbook
, like his restaurant of the same name, highlights French-style bistro cooking (think steak frites and escargot instead of Child's boeuf bourguignon or chocolate souffles). And Rachel Khoo's
My Little French Kitchen
collects newer food trends from around the "mountains, market squares and shores of France."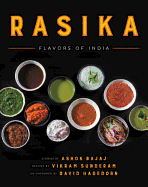 Indian Cooking Unfolded
breaks down traditional Indian plates in a cleverly designed book with fold-out recipe spreads for key dishes. Author Raghavan Iyer simplifies complex spice blends and techniques into recipes that can be easily adapted and combined to make any number of dishes and meals; the same can be said for
Rasika: Flavors of India
, from the chefs behind the Washington, D.C., restaurant of the same name.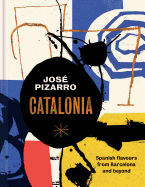 When the weather is cold and grey, and I long for a tropical vacation I can't take, I look at dishes in
Caribbean Potluck
from Suzanne and Michelle Rousseau. When I'm craving an immersive experience, as much centered on food as on the experience and history of a place, I'll page through Jose Pizarro's
Catalonia: Spanish Recipes from Barcelona and Beyond
, or Marcus Samuelsson's
The Red Rooster Cookbook
, which embeds stories and essays about Harlem with recipes inspired by Mexico, Ethiopia, the Caribbean and other cultures found in that New York neighborhood. --
Kerry McHugh
, blogger at
Entomology of a Bookworm