Children's Books for Exploring
It's the peak of summer and, for young readers who may need a freeze pop and a break from the heat, here are some books to keep the mind engaged and the imagination active.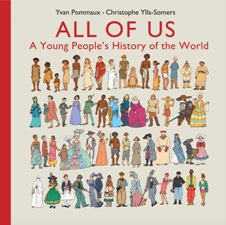 Yvan Pommaux and Christophe Ylla-Somers's All of Us: A Young People's History of the World (NYR Children's Collection, $29.95, ages 8-11) is packed with information for young inquisitive minds. Beginning with "vapor" turning into rain and the rain filling "the hollows of the earth," All of Us provides a highly illustrated account of the "history of the world." Told as a linear narrative, with events, actions and individuals highlighted throughout, children can read from front to back or dip in and out depending on their mood.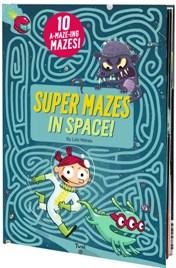 Super Mazes in Space! by Loïc Méhée (Twirl/Chronicle, $18.99) includes "10 a-maze-ing mazes" for ages 6-9. "Oh no! The Space News Network reports that the revolting villain Reducto is up to no good once again. He has invented the Galaxy Vacuum, a giant machine that shrinks galaxies, then sucks them up." It's up to Celeste and her alien partner--and readers--to "find and destroy that machine." Young puzzlers navigate their way through a series of mazes to get to the end of the book, traversing die-cut craters, lift-the-flap circuit boards and unfolding-universe mazes.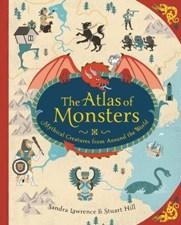 Sandra Lawrence and Stuart Hill's The Atlas of Monsters: Mythical Creatures from Around the World (Running Press, $19.99, ages 7-12) introduces an "extraordinary discovery": a 400-year-old atlas of monsters with a secret, coded message in its pages. Including letters from the monster-finder himself, tons of monster illustrations and abundant "annotations," the journal can be enjoyed from beginning to end, or readers can start and finish wherever they please. With so much to explore--and a puzzle to solve, too!--readers are likely to feel like monster-finders themselves. --Siân Gaetano, children's and YA editor, Shelf Awareness