An Open Cage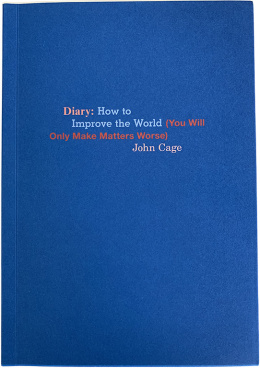 The first time esteemed 20th-century composer John Cage came to life for me, I was listening to the Bang on a Can studio album Field Recordings. On the track "An Open Cage," bassist Florent Ghys transfigures a recording of Cage reading aloud from his diary into an avant-garde musical performance to match and enhance the elder composer's prosody.
Immediately I tracked down a copy of Diary: How to Improve the World (You Will Only Make Matters Worse) at my local library and devoured its kaleidoscopic text; it's now available in an expanded paperback edition from Siglio Press ($24). "Continue," the diary begins, "I'll discover where you sweat (Kierkegaard). We are getting rid of ownership, substituting use. Beginning with ideas. Which ones can we take? Which ones can we give?"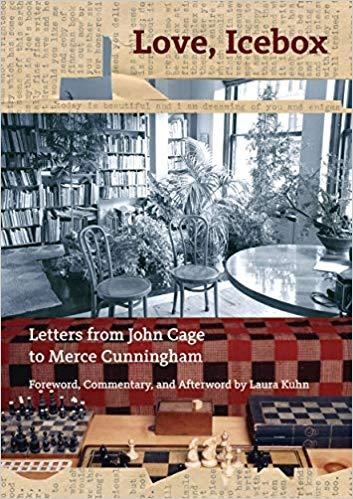 Only such a curious, contrary mind as Cage's might seize on substitution after the fashion his experimental compositions took. An early work, 1939's Imaginary Landscape No. 1, relies on turntables, static and test tones. "This was a prescient endeavor," editor Laura Kuhn writes in the introduction to the John Cage Trust's Love, Icebox: Letters from John Cage to Merce Cunningham ($24.95). For other pieces, he used a grand piano he had outfitted with sound-altering objects placed on and between the strings.
What becomes apparent, however, in both his diary and letters, is Cage's deep sense of vulnerability, the emotional force guiding him through his craft and relationships and a world fraught with political unease. In a letter to Cunningham, Cage blurts out, "i want more neurotic love-songs. or don't you feel neurotic?" It is one of many moments throughout both books when the irrationalities of desire, art and society converge and leave him flayed. To see how Cage's brilliant mind transposed disparate elements around him into an ongoing legacy inspires me to keep returning to his challenging, nonlinear work. --Dave Wheeler, associate editor, Shelf Awareness