Gifts for Kids, from Dino Fans to Teen Entrepreneurs
Our annual Children's/YA gift issue is always a ton of fun to put together. With only the one broad criterion, we get to highlight books that will excite, inspire, make readers laugh, make readers cry. Yet more fun: I get to use this space to call out a few extra gift titles for children and teens.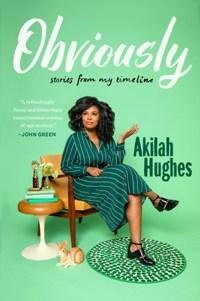 Obviously: Stories from My Timeline (Razorbill, $17.99) is Akilah Hughes's debut book for young adults. In a companionable writing style, Hughes walks the line between humorous and heartfelt, with chapters like "Eight Movies that Gave Me False Expectations About Living in New York" standing solidly alongside content such as "Weight" and "Being Sick." The audiobook is especially enjoyable, narrated by the comedian, writer and YouTuber herself.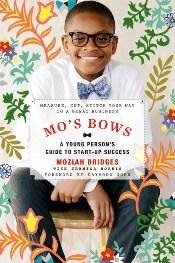 When he was just nine years old, Moziah Bridges started a bow-tie business; eight years later, Mo's Bows Handmade Bow Ties works with retailers like Neiman Marcus and Cole Haan. In Mo's Bows: A Young Person's Guide to Startup Success (Running Press Kids, $14.99), the 17-year-old CEO (with co-authoring help from mother Tramica Morris) doles out tips and tricks for middle-school readers interested in building their own startups. With pictures and his own story woven in, Mo's Bows serves as both a how-to and early memoir.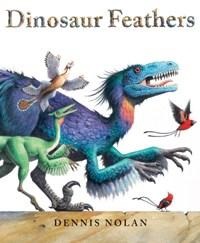 Dennis Nolan's picture book Dinosaur Feathers (Neal Porter/Holiday House, $18.99) takes readers on an evolutionary field trip, matching gloriously illustrated dinosaurs with their names and phonetic spellings. That is, until they die and their bird ancestors take over. The birds then get the same treatment as the dinos. What is truly astonishing is that the rhyme--"They roamed the land/ And in the sand/ They left behind their tracks./ Apatosaurus... Stegosaurus... Saurophaganax"--almost never stumbles.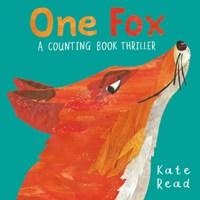 One more special mention: One Fox: A Counting Book Thriller by Kate Read (Peachtree, $16.95) is as charming as it is genuinely gripping.