Delicious Mother's Day Ideas
I used to have a lot of fun with Mother's Day displays when I worked in a bookstore. A few cookbooks, a few pretty books, then mix in a few sex books, car repair manuals, carpentry guides, etc. But now I am surrounded by cookbooks and more cookbooks. And they look luscious. So cookbooks it is.
Made in Sicily by Giorgio Locatelli (Ecco, $45). Do we need another Italian cookbook? Yes, we do, if it's 400-plus gorgeous pages of recipes and photographs.
The Little Big Cookbook for Moms by Alice Wong and Natasha Tabori Fried (Welcome Books, $24.95). Easy, delicious recipes, plus charts and tips (what to definitely buy organic), with old-time illustrations.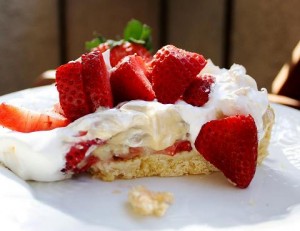 The Book Club Cookbook by Judy Gelman and Vicki Levy Krupp (Tarcher, $21.95). Almost 500 pages of books, stories about book clubs who have read the books, and recipes connected to the books (e.g., Caramel Cake from The Help).
Joy the Baker Cookbook by Joy Wilson (Hyperion, $19.99). "Simple and comforting recipes," indeed. And photos that will make you salivate. Baked Chili Cheese Fries. Araby Spice Cake with Lemon Glaze. Coffee Bacon!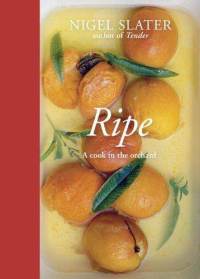 Ripe: A Cook in the Orchard by Nigel Slater (Ten Speed, $40). Nigel Slater can do no wrong. The book is lovely, the recipes are scrumptious, the prose is delightful.
Small Adventures in Cooking by James Ramsden (Lyons Press, $19.95). A 20-something chef with a sense of adventure and a sense of humor. The recipes include suggestions to tweak them and tart them up.
If a cookbook doesn't do it for you, take a look at The Book for Dangerous Women by Clare Conville, Liz Hoggard and Sarah-Jane Lovett (Grove, $20). An A-Z compendium of advice for the modern life; from Grappa to Libraries to Schadenfreude, it's all laid out here with panache. --Marilyn Dahl, book review editor, Shelf Awareness