Moms We Wish Were Real
I love Goodnight Moon. I love Margaret Wise Brown; I love Clement Hurd. But I do not love Runaway Bunny. Why? Mama Bunny is a stalker.
Instead, consider giving a new mother Someday by Alison McGhee, illustrated by Peter H. Reynolds. It's a hymn to motherhood that reminds us to savor the moments. A few more favorite board books to give new mothers, for playing and cuddling: I Kissed the Baby! by Mary Murphy, with high-contrast artwork just right for a new baby's eyes; The Baby Goes Beep by Rebecca O'Connell, illustrated by Ken Wilson-Max, in which a toddler (could be a boy or girl) engages in fun activities (with both Mom and Dad); and a celebration of babies around the world, Ten Little Fingers and Ten Little Toes by baby experts Mem Fox (author) and Helen Oxenbury (artist).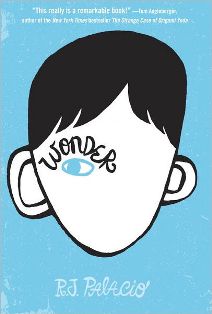 Exemplary mothers in beginning readers include the ursine mama in Else Holmelund Minarik's Little Bear books, illustrated by Maurice Sendak; and Kevin Henkes's loving mouse mother in Penny and Her Song. Model mothers in beginning chapter books that leap to mind for me are always the unorthodox ones: Clementine's mother in the series by Sara Pennypacker, illustrated by Marla Frazee, and the mom she'd be friends with in The Facts and Fictions of Minna Pratt by Patricia MacLachlan. It's hard to beat MacLachlan's mothers, even the ones who marry into the family, as in Sarah, Plain and Tall.
Please don't miss the best mother to come along in middle-grade fiction for quite some time: Mrs. Pullman in Wonder by R.J. Palacio. After home-schooling her son, Auggie, through 27 operations for his cranial abnormalities and facial disfigurement, she prepares him to begin fifth grade, knowing he must learn to navigate a world that stresses first impressions. Mrs. Pullman is not perfect, but she's darn close. It's a book for the entire family. --Jennifer M. Brown, children's editor, Shelf Awareness