Sound Money Advice
As the United States faces its worst economic crisis since the Great Depression, most Americans are more focused on the household budget than on macroeconomic issues. These two small books are packed with insight that will help anyone navigate the choppy financial waters we're likely to face for some time.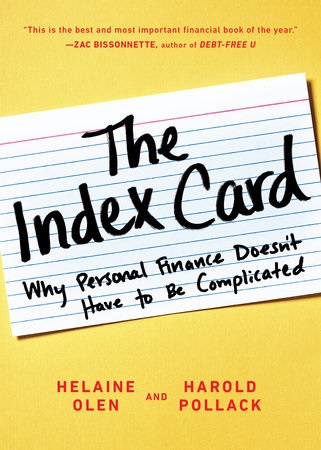 In The Index Card: Why Personal Finance Doesn't Have to Be Complicated (Portfolio/Penguin $14), personal finance journalist Helaine Olen and University of Chicago professor Harold Pollack set out to quiet the "cacophony put out by the financial services industry" by reducing that din of financial advice to 10 rules written on an index card. Whether it's "Strive to Save 10 to 20 Percent of Your Income" or "Never Invest in Individual Stocks," their guidance is simple, useful and timeless.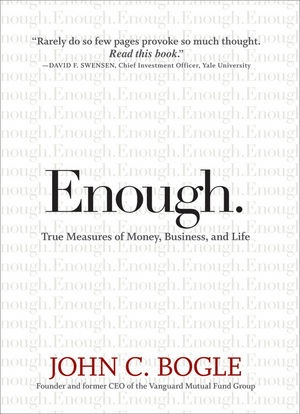 The late John C. Bogle, founder of the Vanguard Mutual Fund Group, is best known for introducing one of investing's revolutionary innovations--the low-cost index fund. But as successful as he was in building a mammoth financial services firm, Bogle was always a man driven more by principle than by the goal of piling up wealth. Taking its title from a conversation between the writers Kurt Vonnegut and Joseph Heller, Enough: True Measures of Money, Business, and Life (Wiley, $14.95) is an eloquent statement of his values. In succinct form, he explains the importance of low-cost investing and how that fueled his passionate advocacy on behalf of individual investors. His discussion of the theory behind index investing is a helpful starting point for those who want to know more about its benefits.
Neither of these books will necessarily set you on the road to a great fortune, but if you're interested in building a sound foundation for your financial house it will be hard to find two titles superior to these. --Harvey Freedenberg, freelance reviewer