Week of Friday, October 7, 2022
This week, we review Newbery Medalist Kwame Alexander's The Door of No Return, a "foreboding yet mesmerizing historical novel in verse"; Celeste Ng's Our Missing Hearts, which uses a "brilliantly envisioned" dystopian U.S. as the setting for her "eerie and prophetic novel"; and, from photographer Carell Augustus, Black Hollywood, a "knockout portrait showcase" of 60 Black leaders from the world of arts and entertainment; plus so much more!
Jonathan Escoffery, the 2020 Plimpton Prize for Fiction recipient, discusses his debut linked story collection, If I Survive You, in The Writer's Life. The book follows what he calls "our hyper-observant Jamaican American hero, Trelawny" and his family striving for more in Miami.
The Best Books This Week
Fiction
The Kiss Curse
by Erin Sterling
Erin Sterling (The Ex Hex) returns to the witchy town of Graves Glen, Ga., in The Kiss Curse, a funny, clever and not-too-spooky romance in which competing shop owners go from enemies to lovers. Wells Penhallow is more than ready to leave his family's floundering pub in Wales, so when his overbearing father gives him the opportunity, he joins his brother, Rhys, in the same town in Georgia where he attended college. Gywn Jones--cousin to Rhys's wife, Vivi--runs Something Wicked, a shop catering to the many tourists who flock to the town for its curated Halloween atmosphere. Unfortunately for Gwyn, the newest Penhallow in Graves Glen is none other than her college rival, and he's setting up shop directly across the street.
Sterling establishes the romance early in the novel. This gives readers plenty of time with her two bickering and stubborn protagonists, whose attraction to one another is undeniable. Readers can expect lighthearted shenanigans--a love spell that turns out to be edible body glitter, a talking cat--grounded with a bit of mystery and danger. After Vivi and Rhys head off on their honeymoon, another former classmate arrives with the worst of intentions. Wells and Gwyn must team up to save the town, its magic and the people they love. Sterling treats her readers to Halloween vibes, humor and a bit of heat as these two rivals learn that kissing is a lot more fun than fighting. --Suzanne Krohn, librarian and freelance reviewer
Avon, $16.99, paperback, 320p., 9780063027510
Bad Girl Reputation
by Elle Kennedy
Elle Kennedy's strong female leads and heated, slightly dangerous relationships pull readers in for another wild ride of a romance. Though it can be read as a standalone novel, Bad Girl Reputation is the second in the Avalon Bay series; the first novel, Good Girl Complex, introduces Avalon Bay and a group of fiery characters.
Genevieve, after a mysterious disappearance, returns a year later to her hometown of Avalon Bay to face her past. She is there for her mother's funeral and is determined that her homecoming will be brief. With her family's business in need of her help and her ex-boyfriend, Evan, looking for answers as to why she left without a goodbye, Gen realizes that, if she stays, her old life of drinking, partying and avoiding responsibilities will be an easy pattern to slip back into.
Kennedy (Misfit; The Chase; The Deal) introduces Genevieve at a crossroads between her old "bad girl" habits and her new and improved lifestyle. Genevieve and Evan traverse a maze of inflamed emotions amid beach bonfires, sailing races and ice-cream dates that accompany life in the Bay. The dreamy beach town is a backdrop to the alternating perspectives of Genevieve and Evan, who work at forgiving each other and themselves for the mistakes of their past and attempt to propel themselves into a healthy future. Unsure how to be together again without their vices resurfacing, the novel follows their efforts to grow into themselves without losing who they are--or each other. The depth of Kennedy's characters creates a bond that is hard to let go of when the novel ends. --Clara Newton, freelance reviewer
St. Martin's Griffin, $16.99, paperback, 320p., 9781250796752
Listen, World! How the Intrepid Elsie Robinson Became America's Most-Read Woman
by Julia Scheeres and Allison Gilbert
Elsie Robinson (1883-1956) herself would approve of the snappy writing from Julia Scheeres (A Thousand Lives) and Allison Gilbert (Parentless Parents) in Listen, World!, the reverent biography of the poor Victorian girl who became a beloved, nationally syndicated columnist. Robinson was "in love with words" since childhood, but poverty and misogyny dimmed her hopes of becoming a writer. After being raised in the frontier village of Benicia, Calif., she wed a dour New England widower in 1903. In her memoir, I Wanted Out!, she wrote of society in the 1890s: a "Good Woman was a Wife, Mother, or a Dear Old Maid." The path to her first published work, the tale of a "lariat-swinging, freethinking female entrepreneur," included fleeing her prudish Vermont husband, struggling as a single mother, mining in the Sierra Nevada hills, and near-starvation in San Francisco. At last, a newspaper editor offered her a weekly column--"animal stories, illustrated"--and Aunt Elsie's Magazine for the Kiddies of the Oakland Tribune was born. This led to homemaking and advice columns, her syndicated "Listen, World!" column, poems and more.
A move in 1923 to a William Randolph Hearst-owned San Francisco paper boosted Elsie's career: she became "the Chief's" highest-paid newswoman. Even though she eventually confronted the powerful publisher about pay inequity, she remained at her typewriter. She left two months of material when she died, having produced approximately 9,000 stories in her 40-year career.
Scheeres and Gilbert liberally insert Elsie's colorful writing throughout their detailed biography and emphasize that Robinson's is not a rags-to-riches story, but one of a resilient, forgotten and "venerable American icon." --Cheryl McKeon, Book House of Stuyvesant Plaza, Albany, N.Y.
Seal Press, $30, hardcover, 352p., 9781541674356
Curing Season: Artifacts
by Kristine Langley Mahler
Kristine Langley Mahler's Curing Season: Artifacts is an essay collection selected for West Virginia University Press's In Place series, which features strongly place-based literary nonfiction. In these often experimental essays, Mahler considers a brief but powerful part of her youth spent in eastern North Carolina: four years of preadolescence in which the young Mahler struggled with feeling that she didn't belong. While this is arguably a universal preadolescent experience, Mahler's story is indelibly linked to the community in which she lived, made and lost friends, and attended school.
In Pitt County, N.C., the author encounters matters of race and class for the first time. The profitable sale of her family's home in Oregon has enabled them to enter a prosperous suburb where her neighbors attend cotillion. White children, like Mahler, who go to public school are bussed into a majority-Black part of town as part of 1990s desegregation efforts. Her neighbors' families seem to all rely on generational relationships to the place. She feels her outsider status at every turn.
While some essays use relatively straightforward narrative storytelling, others are fragmented, rely on images or borrow forms from other works. Mahler explores astrology, references Joan Didion's famous rational detachment and borrows lines from Margaret Atwood's Cat's Eye and the local history Chronicles of Pitt County. "I grafted my history onto theirs; I twisted the lessons until I could wring out similarities between my past and theirs." Mahler's investigative ponderings on belonging, displacement and a sense of home are both specific to place and universally familiar. --Julia Kastner, librarian and blogger at pagesofjulia
West Virginia University Press, $21.99, paperback, 192p., 9781952271656
All That Is Wicked: A Gilded-Age Story of Murder and the Race to Decode the Criminal Mind
by Kate Winkler Dawson
A brilliant killer matches wits with the best minds of the late 1800s in All That Is Wicked: A Gilded-Age Story of Murder and the Race to Decode the Criminal Mind by Kate Winkler Dawson (American Sherlock; Death in the Air). In different circumstances, Edward Rulloff might have become a world-famous academic. Unfortunately for himself and for many others, he also had psychopathic tendencies. He confessed to murdering his wife and, during a robbery, a store clerk. He was also suspected of murdering his infant daughter, sister-in-law and niece. Psychopathy, however, would not be understood for nearly another century.
Rulloff's 30-year trail of crime--the stuff of local legend, which in Dawson's account reads almost like a novel--ended with his public execution in 1871. His case, Dawson writes, became "one of the first 'trials of the century' in 1800s America." A self-taught philologist, Rulloff spent his prison years "shackled... to his desk as he scribbled his deeply researched theories on the origins of language." Rulloff's undeniable genius confounded the intellectual community of the era: many ascribed to classist and racist beliefs that violent criminality belonged to those of other races or the lower classes and believed that an intelligent, middle-class white man was incapable of the acts Rulloff was accused of. The author expertly showcases the polarizing effect Rulloff had on everyone from Horace Greeley to Mark Twain as she analyzes documents of the era. History lovers and true-crime addicts are sure to be mesmerized by All That Is Wicked. --Jessica Howard, freelance book reviewer
Putnam, $27, hardcover, 320p., 9780593420065
It Came from the Closet: Queer Reflections on Horror
by Joe Vallese, editor
It Came from the Closet is a highly engaging and thought-provoking collection of 25 essays by LGBTQ+ writers relating how horror films are seen through their queer gaze and how those films informed their gay identities. Many of the essays read as memoir pieces as much as film profiles, but they're all fascinating and well written.
Sachiko Ragosta explains how Eyes Without a Face parallels their own transition story. Will Stockton sorts through his mixed emotions as a kid who loved horror films but is now unsettled by his troubled son's new Chucky doll. Interpreting Halloween as a coming-out story, Richard Scott Larson reflects on the physical and emotional masks people wear to hide their identities. Laura Maw recalls her girlhood crush on the character Annie, a teacher played by Suzanne Pleshette, in Alfred Hitchcock's The Birds. Tosha R. Taylor compares Lon Chaney Jr.'s character in The Wolf Man--someone who can't contain the monster inside himself and whose father believes he can be cured--with her own childhood under her homophobic father and placating mother. S. Trimble's thoughtful essay on The Exorcist admits rooting for the monster; she writes: "Horror helped me love my terrible truths, the things about me that disquieted others."
Other films examined include Hereditary, Pet Sematary, The Blob, Godzilla, A Nightmare on Elm Street, Get Out, the Friday the 13th franchise and Sleepaway Camp, which editor Joe Vallese (What's Your Exit?, with Alicia A. Beale) calls "the at once deeply transphobic and effusively homoerotic cult slasher." This entertaining essay collection is filled with smart observations and touching autobiographical tales. --Kevin Howell, independent reviewer and marketing consultant
Feminist Press, $25.95, paperback, 400p., 9781952177798
How We Live Is How We Die
by Pema Chödrön
Everything under the sun has the fleeting quality of a dewdrop or a flash of lightning," explains Pema Chödrön, Buddhist nun, spiritual teacher and author of the illuminating How We Live Is How We Die. And the more that people fight to hold that dewdrop in the palms of their hands or attempt to capture that bolt of lightning in a jar, she asserts, the more tired and frustrated they become. Why do they do it? Why do they struggle to arrest the fleetingness of nature? Why is the human species so unwilling to accept the omnipotent force of impermanence? Why do people feel so much suffering in change? Why do they resist life as it is? There are few better guides who get at the heart of these questions than the thoughtful and caring Chödrön (When Things Fall Apart), who utilizes Bardo Tödrol (translated into English as The Tibetan Book of the Dead) in order to walk readers through a journey of self-discovery, universal truth and the meaning of life, death and the time spent in between.
But How We Live Is How We Die is not a self-help book or a secret code to living a happy life. It is the investigation of the religious text that is Bardo Tödrol--and it is a means of transmitting the wisdom and light of that text into the modern world. In a time when people would most like to dwell in the illusion of certainty, Chödrön reminds readers to recognize beauty in unpredictability and to relinquish their grip on a reality that is, and will always be, in flux. --Eamon Stein, freelance reviewer
Shambhala, $24.95, hardcover, 240p., 9781611809244
What Is My Plant Telling Me?: An Illustrated Guide to Houseplants and How to Keep Them Alive
by Emily L. Hay Hinsdale, illus. by Loni Harris
Although the meaning of life may be complicated, the ingredients of life are not, especially when it comes to houseplants. Author Emily L. Hay Hinsdale (Never Put a Cactus in the Bathroom) makes it clear at the beginning of What Is My Plant Telling Me?: water, soil and light are the essentials. But what kinds? In what quantities? And for which plants? And do brown leaf tips mean this plant is underwatered or oversaturated? Please help!
Fortunately, this is a guide made to answer those questions and many more. Hinsdale includes helpful general guidance, right from the start, that provides such tips as how to assess soil's moisture level; the purpose of pebbles in a planter; and the proper watering technique. What Is My Plant Telling Me? then shifts to become an encyclopedic guide to the most abundant, recommended and beloved houseplants. With plant-by-plant facts, specific directions and Loni Harris's lovely color illustrations, this is an informative primer for an aspiring indoor horticulturalist; a lifesaver for those who fear their touch means death to all plants; and a timeless resource for the expert living in a home that is various shades of dappled green.
What Is My Plant Telling Me?--written in light, concise prose filled with dry humor and steeped in wise counsel--reads like a comprehensive plant blog of the highest quality, absent any annoying pop-up advertisements. It is a book dedicated to the joyful and wondrous act of caring for life itself in whatever space is available. --Walker Minot, freelance writer and editor
Simon Element/Simon & Schuster, $18.99, hardcover, 208p., 9781982189815
Black Hollywood: Reimagining Iconic Movie Moments
by Carell Augustus
Psycho, Saturday Night Fever, The Godfather, Carrie, Rosemary's Baby, The Matrix, Bonnie and Clyde, Taxi Driver, Forrest Gump, Breakfast at Tiffany's: Besides being classics, what do these movies have in common? They all have white stars. For the brilliantly conceived Black Hollywood: Reimagining Iconic Movie Moments, photographer Carell Augustus recasts familiar shots from these films and others--as well as career-defining stills of Tinseltown greats--with Black leads. It is a knockout portrait showcase.
For his subjects, Augustus taps more than 60 figures in the world of arts and entertainment. Vivica A. Fox impersonates Old Hollywood's screen siren Veronica Lake. Blair Underwood relives Jack Nicholson's "Here's Johnny!" moment from The Shining. Vanessa L. Williams poses as Cleopatra and is as ravishingly sultry as Elizabeth Taylor ever was. Augustus's book comes from a personal place. A child of the 1980s, he loved movies like The Goonies and Back to the Future. Only later did he "fully understand the implications of dreaming vicariously through those who looked nothing like me," he writes in his introduction.
Black Hollywood can be evaluated and enjoyed strictly for its visual dazzle: the photos are stunning and, while remarkably faithful to the source material, spiked with playful departures. But there are, as Niecy Nash puts it in her afterword, implicit politics in "beautiful Black men and women transforming themselves to embody roles never intended for them." No image in the book has more layers of meaning than Augustus's shot of the dreadlocked Shanola Hampton as Scarlett O'Hara in Gone with the Wind, her fist raised in defiance. --Nell Beram, author and freelance writer
Ebony Magazine Publishing/Sourcebooks, $39.99, hardcover, 240p., 9781728258393
Cloud Cuckoo Land
by Anthony Doerr
Cloud Cuckoo Land, Anthony Doerr's highly anticipated follow-up to All the Light We Cannot See, begins in what previous devotees might consider an unlikely time and place: a spaceship partway through a journey to colonize a new planet. In this ambitious novel about the necessity of storytelling for people on the edge of catastrophe, Doerr introduces a dizzying array of characters and settings, from Konstance, a 14-year-old passenger on the spaceship the Argos, to young Anna and Omeir, who find themselves on opposing sides during the 1453 siege of Constantinople; Zeno and Seymour are at the center of a kind of modern-day siege in the present. The characters are connected by the crises they face and by their shared appreciation for "Cloud Cuckoo Land," an ancient, fictional tragicomic Greek text about the persistent human drive to escape suffering and find somewhere better.
Cloud Cuckoo Land possesses a fable-like quality, sometimes skipping through characters' lives in a few pages, in a manner reminiscent of the briskly paced but sweeping scope of the titular Greek text--long passages of which are quoted in between chapters. Thus, readers are elegantly brought up to speed on Omeir's miraculous survival as a child maligned for his facial deformity and Anna's unlikely adventures smuggling books out of a crumbling building before the siege on Constantinople begins. Doerr's storytelling abilities--and the book's fable-like elements--come to the fore as the siege approaches and Anna and Omeir observe a conflict so large it is almost beyond their comprehension.
Cloud Cuckoo Land suggests that the harm people do does not and will not overwhelm their capacity for kindness and bravery. And it argues that stories have the power to bind us together over millennia. --Hank Stephenson, manuscript reader, the Sun magazine
Scribner, $20, paperback, 608p., 9781982168445
These Silent Woods
by Kimi Cunningham Grant
These Silent Woods by Kimi Cunningham Grant (Fallen Mountains) skillfully depicts a man struggling with fatherhood and PTSD in an evocative, suspenseful story that gains its strength from powerfully drawn characters.
A remote cabin in an isolated area of the Appalachian Mountains has offered an idyllic way of life but also been fraught with complications for army veteran Cooper and his bright eight-year-old daughter, Finch, in Grant's enthralling third novel. The move was both a spontaneous and well-planned decision for Cooper, whose violent episodes brought on by PTSD had become frequent. After Cooper's girlfriend--Finch's mother--was killed in an accident, her wealthy parents took custody of the then months-old baby. Cooper forcibly took the girl and settled off the grid on land owned by his former army buddy Jake.
Here, no one goes by a last name. Father and daughter hunt, grow some food and raise chickens; each winter, Jake brings a year's worth of supplies, clothes and books that Finch devours. But Jake disappears, forcing Cooper to reevaluate his decisions. He ventures into the outside world, tormented that he will be arrested for kidnapping Finch.
Grant's lyrical writing and a deep understanding of her characters propel These Silent Woods. Isolation has calmed Cooper, though the occasional panic attack still rears; he's unable to rid himself completely of his "wounds on the mind." More importantly, fatherhood has grounded him. He is an excellent parent, though he worries that eventually this life will become "too small" for the inquisitive Finch--fears that are realized when a stranger appears.
Unconditional love and redemption elevate the thoughtful These Silent Woods. --Oline H. Cogdill, freelance reviewer
Minotaur, $17.99, paperback, 304p., 9781250793416
The Writer's Life
Reading with... Jonathan Escoffery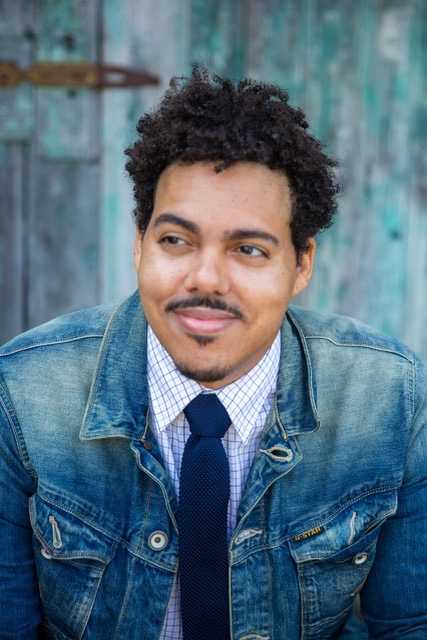 photo: Cola Greenhill-Casados
Jonathan Escoffery is the recipient of the 2020 Plimpton Prize for Fiction, the 2020 ASME Award for Fiction and a 2020 National Endowment for the Arts Literature fellowship. His writing has appeared in Oprah Daily, the Paris Review, American Short Fiction, Electric Literature and Zyzzyva, and has been anthologized in The Best American Magazine Writing 2020 and elsewhere. Escoffery is a Stegner Fellow at Stanford University and resides in Oakland, Calif. If I Survive You (MCD/Farrar, Straus & Giroux, September 6, 2022) is his debut story collection and follows a Jamaican family striving for more in Miami.
Handsell readers your book in 25 words or less:
Our hyper-observant Jamaican American hero, Trelawny, stumbles into homelessness, pseudo-sex work and the impermeable boundaries of Blackness in his tragi-comedic quest to be loved.
On your nightstand now:
I've mostly been reading debuts this year--up next is Cleyvis Natera's novel Neruda in the Park, Nishant Batsha's Mother Ocean Father Nation and Putsata Reang's Ma and Me.
Favorite book when you were a child:
It might have been Goblins in the Castle by Bruce Coville because I loved the idea of being orphaned (sorry, Mom and Dad) in a castle and setting off toward adventure through a hidden passageway I discover in my bedroom. Retrospectively, I like that it provides witty criticism of both xenophobia and our prison system.
Your top five authors:
Impossible, but let's say:
Zora Neale Hurston for capturing the inner workings of Black humor.
Nella Larsen for her unflinching portrayal of Black identities and their treatment across various geographical locations.
Langston Hughes for everything he ever wrote, starting with "The Negro Artist and the Racial Mountain," which shifted my worldview and my approach to writing fiction.
Kurt Vonnegut for bridging humor and inventiveness by engaging with humanity's many shortcomings.
Denis Johnson for some of the cleanest, most surprising prose ever.
Book you've faked reading:
I've faked so many books. It's usually by accident. I'll be at a cocktail party--a red Solo cup affair, more likely--and I'll be too tall to hear what anyone is saying. Tall people have a terrible time at these things--the chatter is always chest or navel level. And I'll think you mentioned this book when you really said that book with a similar title and by the time I recognize my misstep it's too late to restart the conversation because maybe we connected over our mutual love of that book I now realize I know nothing about and suddenly it's six months later and we're in a relationship and I still haven't read it because what if you have terrible taste?
I also faked Nathaniel Hawthorne's The Scarlet Letter in college. The prose was painful, and I figured I gleaned enough from the title to write a paper on it.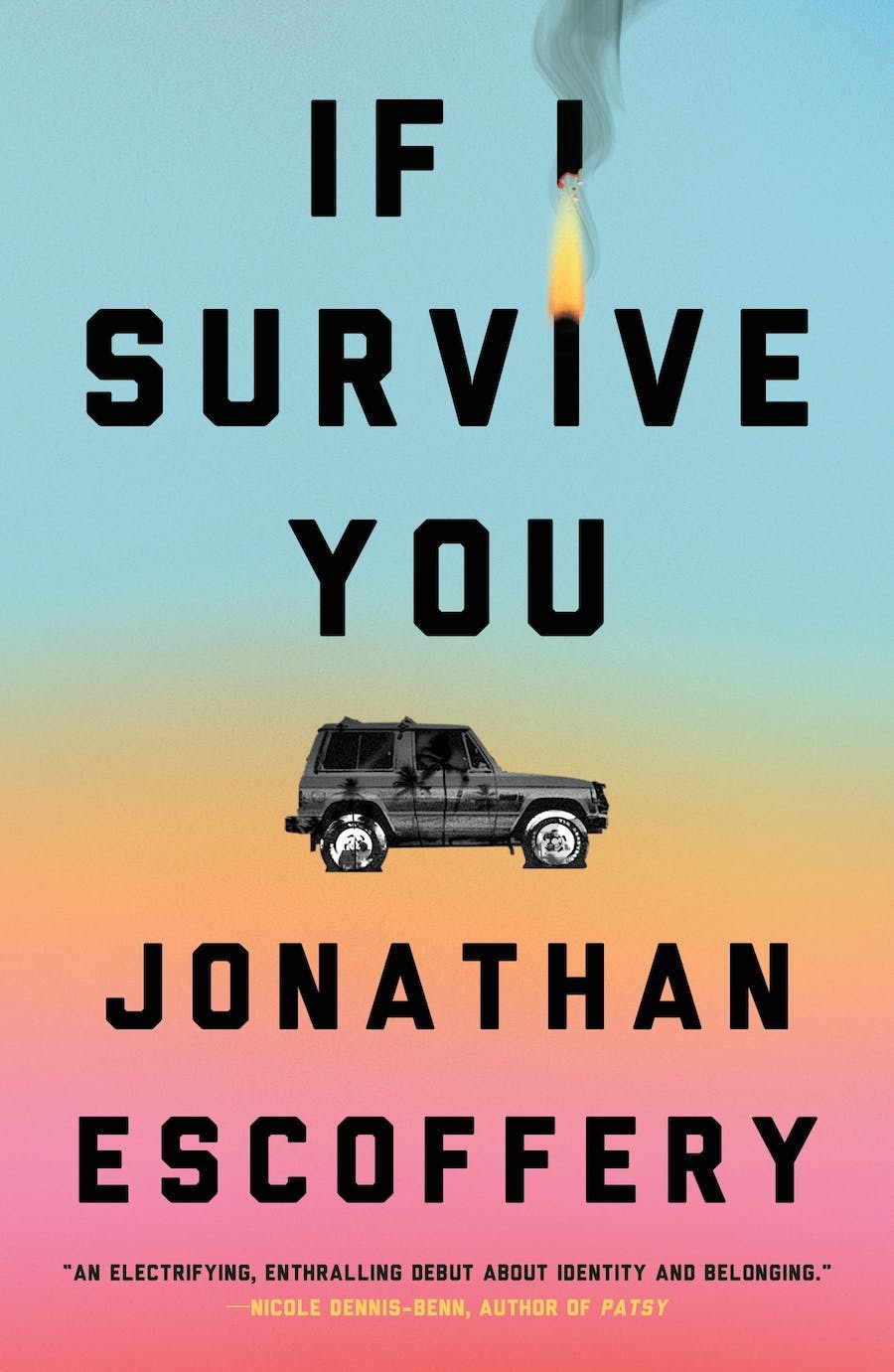 Book you're an evangelist for:
Johann Hari's Stolen Focus. I proselytized about this book for a solid three months after listening to the audiobook. I lost friends.
It's about all the entities conspiring to not only steal our focus but ruin our individual and collective ability to think. These entities include predatory algorithms deployed by social media companies and the makers of smart devices and mid-20th-century changes to the way we eat and the way we educate our children.
Book you've bought for the cover:
My books are the only art I own, so I'm especially moved by beautiful book covers. Maurice Carlos Ruffin's We Cast a Shadow has a perfect cover (particularly the silver U.S. hardcover), as does Paul Beatty's The Sellout (one of my favorite novels all around), as does Alan Heathcock's new novel, 40. I couldn't leave Marcus Books the other day without Popisho by Leone Ross because of its gorgeous cover.
Book you hid from your parents:
I never hid books from my parents, but had I been asked about what I was reading, I might have omitted all the sex, violence and sexual violence in Brian Stableford's vampire epic, The Empire of Fear, which I read when I was 12.
Book that changed your life:
The Norton Anthology of African American Literature, edited by Henry Louis Gates Jr. and Nellie Y. McKay. My God, the genius in this book! Reading it opened my eyes to the long-running conversation Black writers in America have been holding about the state of Black America and the African diaspora.
Favorite line from a book:
The only line from literature that I can remember off the top of my head that hasn't transcended to cliché is from Vladimir Nabokov's Lolita. "You can always count on a murderer for a fancy prose style." Mostly I remember people in my MFA repeating it over and over, but I like the idea that a writer's "prose style" can tell you about their values, morals, proclivities and so on.
Five books you'll never part with:
Justin Torres's We the Animals because it's probably the most beautiful, musical prose I've ever read.
Denis Johnson's Jesus' Son because on top of the gorgeous prose, Fuckhead is one of the most enjoyable characters ever created because his drug-induced worldview is so tender and cruel and funny as all hell.
Nella Larsen's Quicksand because I hate that I live in a world where this novel continues to be overlooked and undervalued. I suspect that it tells too much truth about the experience of mixed Black American womanhood to ever get its shine.
Writers may be familiar with this adage: books aren't finished, they're abandoned (by their creators). I believe this is true, except in the case of Gabriel García Márquez's One Hundred Years of Solitude. That novel was cooked to perfection.
Finally, for their humor, creativity and empathetic renderings, I'd say Vonnegut's Cat's Cradle or Slaughterhouse-Five, but I keep lending these novels out and I never get them back. If you're reading this, I want my books back.
Book you most want to read again for the first time:
Percival Everett's I Am Not Sidney Poitier is the most outrageously hilarious book I've ever read. I'd love to embarrass myself laughing my head off in public like I did the first time around.

Hester
by Laurie Lico Albanese
A magnificently crafted 19th-century drama shimmering with enchantments, Hester by Laurie Lico Albanese is the story of a beautiful, talented Scottish needleworker, Isobel Gamble, and her love affair with dashing New Englander Nathanial Hawthorne at the cusp of his distinguished writing career. With the affair and its turbulent aftermath at its literary core, Albanese's sumptuous third novel sets sail from Scotland to Salem, Mass., and beyond on a grand historical adventure, exploring the lingering legacy of witchcraft trials and the struggles of immigrants, including freed slaves, to make a home in the New World.
Isobel narrates, first as a child growing up in the idyllic Scottish countryside and then as a young woman trying to build a new life in Salem. Hester takes root and blossoms around an intriguing, irresistible premise: it imagines the romance between Isobel and Nat--as Hawthorne was known in his hometown--as the inspiration for The Scarlet Letter and Isobel as Hawthorne's muse for his famously tragic heroine Hester Prynne. Isobel's account, she offers, is "the true story of how he found his scarlet letter--and then made it larger than life."
In early 1829, 19-year-old Isobel and her apothecary husband, Edward, leave Scotland under a cloud of financial scandal. They cross the Atlantic on a commercial ship bound for Salem, commanded by Captain William Darling. In Darling she surprisingly finds a fellow needleworker and a dependable friend. Determined and ambitious, Isobel hopes to earn enough money to open her own dressmaking shop and become financially independent from her thieving, opium-addicted husband (who soon departs Salem on another ship, purporting to be a medic). Sentimentality for the family she left behind is a luxury Isobel cannot afford, although she allows herself to daydream about the mythical selkies and faeries of her childhood.
In the bustling port city of Salem, she meets Nat, a tall, caped man in his mid-20s with a limp, who's struggling to make a name for himself as a writer. Nat's family has lived in Salem for generations; this affords him a level of security and acceptance not extended to newcomers like Isobel. Her new neighbors, Zeke, Mercy and Mercy's children, Ivy and Abraham, are kind but secretive, and she forms few friendships.
Albanese resurrects historical figures who contributed to the town's vibrant African American population, including John and Nancy Remond, a couple who created a legacy of hospitality and social activism. Isobel suspects that Zeke and Mercy, who are Black, are collaborating with the Remonds--hiding something--but the sheer scale of their clandestine activities comes into focus only after the drama of Hester reaches a fever pitch and Isobel's true destiny is unveiled.
Albanese captures the busy prosperity and rituals of Salem families: shopping on market day at the wharf, attending church on Sundays. She incorporates the disquieting Puritan undertones from the town's dark past as an epicenter of the witchcraft trials in the 1690s, a heritage that weighs heavily on Salem's inhabitants. Nat's forefathers were responsible for the hangings of many condemned women, and their shameful family history is a burden Nat deploys to fuel his tortured writing.
Any mention of witchcraft terrifies Isobel. Her namesake ancestor, Isobel Gowdie, a historical figure of some fame, was accused of being a witch in 1660s Scotland. Isobel worries about her own proclivity to magic, having inherited unusual sensory traits that enhance the sounds she hears with colors and textures, like the rich, elderberry fruit of Mercy's speech or the soft, slippery melon pink and green of Ivy's voice. Each letter of the alphabet appears to her in a particular hue, with the letter "A" a vibrant scarlet color. An aura of enchantment trails Isobel, from her fiery red hair to the bewitching artistry of her embroidery, her work coveted by society ladies. She keeps her gifts secret, concerned about associations with witchery.
Albanese's elegant writing captures the dynamic, sensual energy between Isobel and Nat in breathtaking detail. Nat's seduction of Isobel is driven by an urgent and compelling need to practice his storytelling craft, so much so that he credits Isobel's very appearance in Salem to his own burning imagination. Isobel is captivated by Nat's ability to openly indulge in a world of fantasy so different from the dull churn of her isolated existence. The calm, rhythmic act of sewing is her salvation; it consumes her and also puts food on the table, and her artistic gifts are part of her allure for Nat. Isobel uses her needle to tell her own stories and discovers in Nat a soul mate she can confide in.
As their relationship intensifies, Isobel's carefully cultivated reputation in Salem society is at risk of being destroyed by the scandal of their affair. In the life path she ultimately chooses, Isobel's raw power flows from her refusal to internalize the shame others attempt to foist upon her, embracing the ideals of self-determination and courage that propelled Hester Prynne to literary feminist fame. In Hester, Albanese has masterminded a thoroughly immersive drama and a memorable, spirited heroine for the ages. Isobel's appeal crosses cultural and generational borders to embody a timeless existential quest for the freedom to love and live as one pleases. --Shahina Piyarali
St. Martin's Press, $27.99, hardcover, 336p., 9781250278555
An Iconic Heroine Has Her Say
An Interview With Laurie Lico Albanese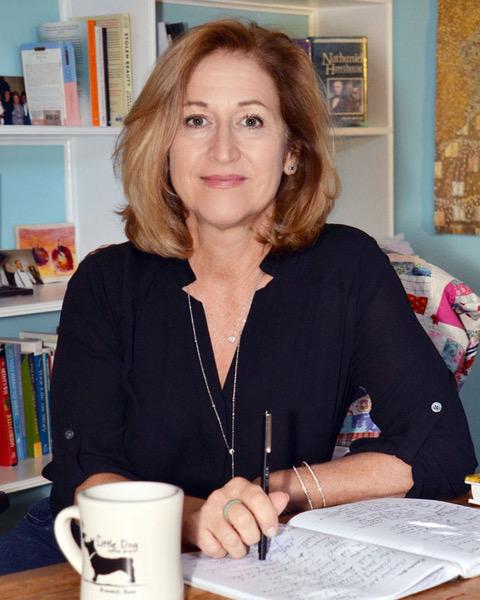 (photo: Martha Hines)
Laurie Lico Albanese is the author of Blue Suburbia: Almost a Memoir; and the novels Lynelle by the Sea; The Miracles of Prato, co-written with art historian Laura Morowitz; and Stolen Beauty. Albanese has worked in book publishing and journalism; her travel and general-interest articles have appeared in the New York Times and elsewhere. She has taught creative and formal writing to all ages, and lives with her husband in Montclair, N.J. Albanese's fifth book, Hester (St. Martin's Press, October 4, 2022), is inspired by the heroine of Nathaniel Hawthorne's The Scarlet Letter.
What was it about The Scarlet Letter and the character of Hester that made you want to tell her story?
Hester Prynne is an iconic heroine, but like Helen of Troy, she has very little to say for herself. Who was she? What would she want us to know about how she came to be the star of Hawthorne's tale? What sorts of decisions and turning points led her to become a ferocious single mother who still inspires us today?
Readers and scholars continue to debate whether Hester is an empowered proto-feminist, or a polemic figure meant to warn women away from passion. I decided I'd let Hester speak for herself, and started out by simply asking: Who are you?
Nathaniel Hawthorne is portrayed in exquisite detail, including the suffering he endures in the pursuit of his art. What drew you to his character?
Nat is a writer, and I identified with him as a young artist struggling to make his way in the world. Writers need grit and a certain hubris, but also a deep vulnerability. It wasn't hard for me to give these attributes to Hawthorne.
I made him the sort of handsome, brooding narcissist that a vulnerable young woman might fall for. Narcissists wound, yet they feel wounded by others and see themselves as victims. This is the narcissist's dilemma as I understand it, and I wanted to explore that on the page. Nat pursues what he wants, without worrying about how his actions might hurt others. Later, he uses his pain for inspiration.
Must readers be familiar with The Scarlet Letter to enjoy Hester?
Hester is a coming-of-age story about a creative young woman whose gift is a curse that is also a lifeline, once she can see it that way. I don't think you have to be familiar with The Scarlet Letter to appreciate Isobel Gamble's struggles, fears or desires.
This is also a love story, and I kept thinking about Heathcliff while I was writing it--also, Mr. Darcy. You don't need to know the original stories to recognize the brooding hero archetype or to feel fascinated as he advances toward our heroine. Is she powerless, or powerful? Does she know how to harness and use her strength?
It's my hope that the two books complement one another.
Would you classify Hester as a romance novel in the way Hawthorne described The Scarlet Letter?
Hawthorne defines "a romance" as a story that reaches beyond what is probable, into a world that is fantastical. "Romance" didn't mean love story, but simply something improbable. I find Hester entirely plausible so, no, it is not "a romance."
In his preface to The Scarlet Letter, Hawthorne says his story takes place "somewhere between the real world and the fairy-land, where the Actual and the Imaginary may meet...." I place my own story squarely in that space, with a firm footing in the Scottish myths of Isobel's childhood.
You write expansively about questions concerning witchcraft and enchantment in the novel. What did you hope to achieve by telling this history from both Isobel's and Hawthorne's family perspectives?
Anyone who lives a creative life is inviting enchantment into their days. How is that summoned, where is it found in our culture and where is it stifled? How is it enriching, and how does it interfere? This is one way I considered the question of enchantment in Isobel's and Nat's stories.
The other was to make them descended from the accused and the accuser in the historical record of "witches." In Salem, descendants of the accused and the accusers in the 1692 witch trials live side by side to this day. Who forgives, and who doesn't? What is the cost? I wanted to let that play out in the story from all angles.
As a recent immigrant, Isobel struggles to gain acceptance in her new home. What is it about the people and history of Salem that makes it hostile to outsiders? Is Hawthorne representative of that hostility?
Although Salem was a wealthy international shipping port in the early 19th century, it was a society closed to outsiders. Hawthorne's ancestor William Hathorne crossed the Atlantic in 1630 aboard the Arabella and was granted land by the Massachusetts Bay Colony under the charter of King Charles. Those descended of Salem's first families were committed to holding onto the wealth and property they'd claimed and fought for.
As a descendant of an original colonist, Hawthorne is a Salem insider. But he's also an outsider because his family has lost their standing and their wealth--his father died when he was four, leaving his mother impoverished. His duality intrigues me, much as it plagued him.
The creative process is an essential element in the love story between Nat and Isobel. Why was that important to you?
Creative tension can be a lot like sexual tension, in that friction is the place where the spark is made. I tried to put that fission into all of their interactions. For Isobel to be more than a muse to Hawthorne, I had to make him her muse, as well. Their flirtatious banter around writing and embroidery is a form of seduction and foreplay. My favorite part of their romance is the way they inspire and embolden one another to greater and more ambitious work.
As a self-described extrovert, how do you mitigate the solitary nature of your craft?
I keep a regular work schedule, stay in close touch with friends and family, play sports and try to get out in nature every day. Nothing mysterious there--in the time of Covid, most of us have found it takes effort to maintain the sustenance of community. I'm extremely thankful to live in a town that has a rich writing community, and to have dear friends who are novelists, journalists, scholars and artists. People matter to me. My husband is in publishing, and we have a wonderful, shared life. Our grown children are big readers, too.
What do you most hope for Hester as you release this story into the world?
I hope readers will embrace this story as a continuation of the conversation Hawthorne began in 1850, when he claimed The Scarlet Letter was inspired by a piece of worn embroidery that he'd unearthed behind a brick in the Salem Custom House.
The Scarlet Letter takes place in 1600s Boston and was published in 1850. Likewise, Hester takes place roughly 200 years in our past. Hester is historical fiction inspired by historical fiction; it's a reconsidering of the tale as a woman's story of empowerment and agency. I think it's time that Hester had her say. --Shahina Piyarali
Shelf vetted, publisher supported.
Rediscover
Rediscover: Annie Ernaux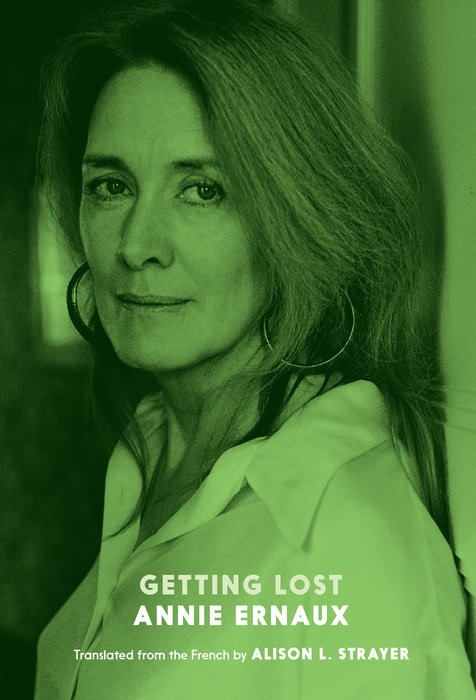 French writer Annie Ernaux has won the Nobel Prize for Literature. At a news conference this morning announcing the win, the Swedish Academy cited her for "the courage and clinical acuity with which she uncovers the roots, estrangements and collective restraints of personal memory." The author of more than 20 works, mainly fiction, Ernaux is best known for her memoir The Years, published in a translation by Alison L. Strayer by Seven Stories Press. The translation was shortlisted for the 2019 Man Booker International Prize, and received the 31st Annual French-American Translation Prize for nonfiction and the Warwick Prize for Women in Translation.

Getting Lost, a diary of the affair she had with a younger, married Soviet diplomat, also translated by Strayer, was published by Seven Stories just days ago. The affair was also the basis for her novel Simple Passion. Seven Stories has published other titles by Ernaux, including A Girl's Story, A Woman's Story, Getting Lost and Shame. Seven Stories publisher Dan Simon described Ernaux to the New York Times as someone who "stood up for herself as a woman, as someone who came from the French working class, unbowed, for decade after decade." He also said the Nobel committee had made "a brave choice by choosing someone who writes unabashedly about her sexual life, about women's rights and her experience and sensibility as a woman--and for whom writing is life itself."
French President Emmanuel Macron tweeted: "Annie Ernaux has been writing for 50 years the novel of the collective and intimate memory of our country. Her voice is that of women's freedom, and the century's forgotten ones."
Yale University Press is planning to publish Ernaux's Look at the Lights, My Love in 2023. Her work has also been adapted into films, including Happening (2021) and Simple Passion (2020). The Nobel Literature Prize awards ceremony will take place in Stockholm on December 10.