Week of Friday, January 6, 2023
This week, we review All the Broken Places by John Boyne, "a cunning domestic drama with breathtaking plot twists," a companion of sorts to his bestselling The Boy in the Striped Pajamas; Peter Blauner's "gripping" novel Picture in the Sand, which uses the filming of The Ten Commandments in Egypt during political upheaval as a springboard to explore the relationship between a grandfather and grandson; and We Deserve Monuments, Jas Hammonds's "mysterious and romantic" YA debut, in which a young woman discovers decades of concealed truths in her mother's hometown in Georgia. Plus so much more!
In The Writer's Life, Blauner discusses the seeds of his ninth novel, Picture in the Sand, and the resonance between Egypt's 1950s uprising and the present-day unrest in the region. --Jennifer M. Brown, senior editor, Shelf Awareness
The Best Books This Week
Fiction
All the Broken Places
by John Boyne
All the Broken Places by Irish novelist John Boyne is a cunning domestic drama with breathtaking plot twists, experienced through the eyes of a German woman desperate to escape an evil, shameful legacy: her father was one of Hitler's senior lieutenants, responsible for unimaginable atrocities during World War II. Gretel Fernsby, Boyne's enigmatic 92-year-old narrator, is a force to be reckoned with. A widow in impressive physical and cognitive health, she lives independently in a grand apartment overlooking London's Hyde Park. She keeps to herself, her self-imposed exile concealing her family's haunting, troubled wartime past that would destroy her and her son if revealed. Guilt and remorse over her father's war crimes, as well as her own silence, are her constant companions.
Boyne's plot alternates between Gretel's life in present-day London and the postwar years in Berlin, Poland and Paris. Readers of his work will have encountered a much younger Gretel in his sensational young adult novel, The Boy in the Striped Pajamas. In All the Broken Places, a standalone sequel, Boyne (The House of Special Purpose; The Absolutist) has crafted a diabolically complex protagonist made vulnerable by a lifetime of lies. Gretel--exquisitely tender with Henry, the young boy who lives downstairs--demonstrates merciless hostility to Henry's father, Alex, a Hollywood producer who physically abuses his wife and son and who taunts Gretel by digging into her past. As Alex's treatment of Henry worsens and he comes dangerously close to exposing Gretel's secrets, she is faced with two terrifying choices, neither offering any hope of redemption. --Shahina Piyarali, reviewer
Pamela Dorman Books, $28, hardcover, 400p., 9780593653067
A Dangerous Business
by Jane Smiley
She borrowed from King Lear for her Pulitzer Prize-winning A Thousand Acres, and in the chilling A Dangerous Business, Jane Smiley (Perestroika in Paris; Golden Age; Early Warning) invokes Edgar Allan Poe, specifically "The Murders in the Rue Morgue." It's the mid-1850s, and young Kalamazoo native Eliza Ripple is living alone in a Monterey, Calif., boarding house after her husband, Peter, was shot in a bar fight. Eliza starts working at a brothel run by Mrs. Parks, who warns that their line of work is "a dangerous business." Then again, she says, "being a woman is a dangerous business, and don't let anyone tell you otherwise." The gig turns out to be even more menacing than anticipated when some of the women disappear. With the help of her friend Jean MacPherson, who often dresses as a man and tends to women clients at a different brothel, and inspired by M. Dupin, the non-detective who solves the mystery in Poe's "The Murders in the Rue Morgue," Eliza tries to solve the disappearances.
Given the story's grisliness, Smiley's tone throughout is surprisingly breezy, and fans will welcome this entry into her body of work. She does a skillful job of keeping readers guessing with regard to the killer's identity and addressing themes as relevant today as they were then (the scourge of racism, the role of women in society). Upon reading Poe for the first time, Eliza discovers that she likes "the idea that a train of logic could lead to something utterly unexpected." Smiley takes readers on an equally unpredictable ride. --Michael Magras, freelance book reviewer
Knopf, $28, hardcover, 224p., 9780525520337
The Islands
by Dionne Irving
Nine of the 10 stories in The Islands, the deeply satisfying first collection of short fiction from University of Notre Dame professor Dionne Irving (Quint), center women who share a Jamaican background. The plurality inherent in the title cleverly points to Jamaica but also England and, likewise, the insulated enclaves that diasporic communities create in faraway places.
Younger Black women reevaluate their interracial (power) relationships with older men in four stories: "All-Inclusive," about a model involved with a married white poet; "The Cape," in which a former student married to her professor struggles with his recovery after an (easily avoidable, ahem!) accident; "An American Idea of Fun," about an Ohio teen manipulated by the father of family friends who invite her for a summer in France; and "The Gifts," in which a Jamaican teen finds work as a nanny with a posh London family and leaves pregnant. Prickly mother-daughter relationships are exposed in "Some People," about a would-be screenwriter asked to participate in International Day at her daughter's school, and "Waking Life," about a travel journalist planning to meet her estranged mother. In "Canal," a Toronto woman returns to Panama to settle the affairs of a woman she had to call "abuelita" as a child. In "Weaving," the one story without a female protagonist, a boxer past his prime steals a piglet for his daughter--but arrives too late on her birthday.
Irving writes with an easy openness, her sentences seemingly straightforward, in stories with much that can be inferred between the lines: inequity, imbalance, erasure. She has a remarkable talent for understated, multilayered density that reveals stifling responsibilities, desperate dreams and fluttering hopes. --Terry Hong, Smithsonian BookDragon
Catapult, $16.95, paperback, 272p., 9781646220663
Ship Wrecked
by Olivia Dade
Two fat actors are cast opposite each other in career-making roles after a one-night stand in Olivia Dade's Ship Wrecked, a body-affirming romance full of heat and heart. The day after Swedish stage actress Maria leaves Peter's hotel bed, they discover they're auditioning together for the biggest high fantasy drama on television: Gods of the Gates. They're soon committed to six years on a remote Irish island, portraying two Vikings shipwrecked alone together. Peter is determined to keep things professional while filming, although the two are still drawn to each other.
With snapshots taken during their years together on set, the author illustrates the characters' goodness, compatibility and crackling chemistry. Readers will eagerly anticipate the day shooting wraps and Maria and Peter will finally have a chance at romance, but the path to happily-ever-after is far from smooth. The press tour for the show will end soon and they have some big decisions to make. Can they overcome their fears and find a way to have both their careers and each other?
Olivia Dade's skill at crafting banter-filled romances with kind, cuddly, sexy characters will draw new readers, and those who've read Spoiler Alert or All the Feels will laugh at the novel's interstitial group chats and fanfic exchanges. Themes of home and chosen family make this high-heat romantic comedy a hopeful and comforting read. --Suzanne Krohn, librarian and freelance reviewer
Avon, $16.99, paperback, 416p., 9780063215870
Pride and Protest
by Nikki Payne
Cultural anthropologist Nikki Payne unapologetically attempts to subvert the canon in her first novel, Pride and Protest, a modern Pride and Prejudice retelling. The story--witty and freshly plotted with a vivid urban setting and some enjoyable takes on Jane Austen's classic characters--features a reluctant Filipino CEO and a fiery Black radio show host who continually butt heads over urban development.
Dorsey Fitzgerald's company, Pemberley, is proposing some drastic construction projects in Merrytown, a tightly knit Washington, D.C., neighborhood full of such housing projects as Longbourne Gardens, a place people have lived for years. Indignant over the potential gentrification of her beloved Merrytown, Liza B., a local DJ with a huge social media following, decides to use her platform to fight back against the Pemberley corporation. Liza reluctantly shares a Longbourne apartment with five other people--her cantankerous grandmother; her mother, who is eager to climb the social ladder; pageant-winning sister Janae; her brother Maurice, a member of the Nation of Islam; and her sister LeDeya, a makeup influencer. Anything Liza can do to help bring down local housing prices and allow some of them to move out would be a win. Liza, with her sharp tongue, and Dorsey, with his glamorous aesthetic, meet at a gala that Liza attends just to protest--and sparks fly.
Payne captures the subtle angst of Pride and Prejudice but does so with a modern, sexy vibe. Fans of Austen retellings, especially those who enjoyed Pride by Ibi Zoboi, are sure to like Pride and Protest. --Jessica Howard, freelance book reviewer
Berkley, $17, paperback, 416p., 9780593440940
Shuna's Journey
by Hayao Miyazaki, transl. by Alex Dudok de Wit
In 1983, two years before Hayao Miyazaki cofounded the acclaimed Studio Ghibli, he published Shuna's Journey, a spectacularly illustrated graphic novel in watercolors about a young prince who undertakes an epic quest to save his citizens from looming starvation. Nearly 40 years after its Japanese debut, animation journalist Alex Dudok de Wit treats Anglophone audiences to a fluid translation. Shuna is heir to "a small kingdom which time had abandoned." Despite a tenacious gratitude on the part of the villagers, "sad and impoverished were their lives. Beautiful and brutal was the nature they lived in." An aging, dying stranger arrives, speaking "of a land, far off west, at the world's edge where the golden grain swayed in waves of fertility." Shuna, after the stranger's inevitable death, "[breaks] the law of the kingdom" and embarks on his journey--full of desolation and suffering--until hope (and humanity) arrive in a pair of young enslaved sisters. Shuna's altruistic determination never falters as he marches toward the unknowable.
Miyazaki's original 1983 afterword reveals that the story was inspired by a Tibetan folktale, "The Prince Who Turned into a Dog." He calls his initial dream of an animated adaptation of Shuna's Journey "unglamorous," which led to this "kind of visual adaptation." Translator de Wit expands Miyazaki's afterword, contextualizing the auteur's early work with the heroes and heroines who followed--and became internationally beloved. Perhaps now, given indisputable proof of Miyazaki's success, Shuna's Journey will head to the big screen. --Terry Hong, Smithsonian BookDragon
First Second, $27.99, hardcover, 160p., 9781250846525
Ronan and the Endless Sea of Stars
by Rick Louis, illus. by Lara Antal
"I knew there was something I needed to understand, and perhaps share, about my brief, intense, joyful, devastating parenting experience," writes Rick Louis in the author's note to Ronan and the Endless Sea of Stars. Louis's heartbreaking experience of crushing loss is poignantly, lovingly illustrated by Lara Antal, who introduces Ronan, "a little-boy-shaped hole in the universe," as a dark shadow lit with glittering stars.
"I never thought I would be a parent," Louis admits. But then he married Emily and Ronan arrived. Ronan "seemed like a pretty happy baby." His indiscriminate word of choice was "Ung-ee"; he enjoyed baths; and his favorite book was Fishy Tails. But developmental delays led to doctors and a fatal diagnosis of Tay-Sachs disease. "But this is not a story about grief," Louis promises. "It is just the story of a little boy who was only here for a short while and what he was like and what he meant to us."
Louis explicitly acknowledges Antal for "capturing [his] somewhat quirky vision... perfectly." Indeed, Antal's empathy is evident. While deftly capturing difficult emotions, Antal also inserts unexpected humor: Louis's laptop sports a pear (not an apple); Antal translates the history of Tay-Sachs into a parody in which a Jew, Irishman and French Canadian walk into a bar, and a suited baby Ronan interrupts his parents' discussion by literally lifting the panel and overlaying his opinion with irreverent jokes: "Even a temp like me knows... life is short!" Louis and Antal prove to be symbiotically paired, affirming a beloved presence despite a tragic absence. --Terry Hong, BookDragon
Abrams ComicArts, $24.99, hardcover, 160p., 9781419751080
Eat & Flourish: How Food Supports Emotional Well-Being
by Mary Beth Albright
"Food is pleasurable," writes journalist Mary Beth Albright in Eat and Flourish, a brilliant exploration of the connection between food and emotional well-being. This sets the tone for what is to come: a health book that divorces wellness and nutrition from weight-loss goals and diet culture. Instead, Albright explores how what people eat contributes to how they feel--and the key role that pleasure takes in that connection. She grounds this "food-mood revolution" in extensive scientific research, providing a thorough overview of human digestion and the microbiome (the trillions of microbes found throughout the human digestive tract) as a starting point. From there, she brings in different elements of food and food culture: growing food, preparing and cooking it, eating it--and the many ways these interactions with nourishment create neural pathways in the brain that shape and support emotional health.
Eat and Flourish is a compelling and practical guide to how small changes in daily diets might make someone feel their best. Among the countless books extolling the virtues of "healthy" eating, this stands apart because of Albright's focus not just on nutrients but also on the "circle of food, nutrients, pleasure, and connection." Eat and Flourish presents a more intentional way of eating that supports every aspect of how a person feels--physically, mentally and emotionally. And in a world that's rife with chaos, the privilege of being intentional about what and why we eat is not one to be taken lightly. --Kerry McHugh, freelance writer
Countryman Press, $27.95, hardcover, 216p., 9781682686904
Is This a Cookbook?: Adventures in the Kitchen
by Heston Blumenthal, illus. by Dave McKean
Heston Blumenthal (The Fat Duck Cookbook) takes readers on a singular culinary journey of the mind and body in Is This a Cookbook?: Adventures in the Kitchen. With three James Beard Awards and several books to his credit, the Michelin-starred chef clearly knows his way around food. But in Is This a Cookbook? he shares more of his life philosophy, in which the mechanics of cooking are only one part of a larger, fulfilling experience.
Is this a cookbook? Yes, but in Blumenthal's world, a cookbook is more than just lists of ingredients and recipe steps to follow. Is This a Cookbook? presents 70 eclectic but approachable recipes, with commentary and cooking notes. But in these 368 pages, it's clear that his goal isn't just to teach readers to cook some Tomato and Coffee Muffins. Instead, this cookbook reads almost like a graphic novel, complete with Dave McKean's somewhat trippy art. Blumenthal's loosely structured advice doesn't follow the standard cookbook order--appetizers, salads, entrees, desserts. Some chapters can be more easily categorized around food, such as a chapter on simple sandwiches ("The Mindful Sandwich"). But others are more about overall wellness, such as "The Fermentation Station: Ready to get to grips with the gut-brain and the brain-gut?"
Is This a Cookbook? is not just a reference book. It's a book to sit with, read cover to cover and then revisit for whenever inspiration is needed--or a reminder to slow down and fully experience life. --Suzanne Krohn, librarian and freelance reviewer
Bloomsbury, $35, hardcover, 368p., 9781526621504
The Wind at My Back: Resilience, Grace, and Other Gifts from My Mentor, Raven Wilkinson
by Misty Copeland and Susan Fales-Hill
Ballerina and activist Misty Copeland (Black Ballerinas; Firebird; Life in Motion) pays tribute to her mentor, Raven Wilkinson, in her second memoir, The Wind at My Back, cowritten by Susan Fales-Hill. Copeland, the first Black female principal dancer at American Ballet Theatre, had always drawn inspiration from her Black predecessors in classical ballet. But meeting Wilkinson in 2011 proved transformative for Copeland: here was a mentor who could truly understand her struggles as one of few Black women in the upper echelons of the ballet world. Copeland weaves her own story with Wilkinson's, sharing the latter's journey as the first Black dancer with the Ballet Russe de Monte Carlo, including stories of horrific discrimination she experienced while on tour in the American South. Wilkinson later joined the Dutch National Ballet and performed with the New York City Opera as a dancer and actor. Copeland champions Wilkinson's artistry and strength, praising her grace and warmth in the face of racism and other challenges.
Readers familiar with Copeland's work will appreciate the inside story of her historic performance in The Firebird, followed abruptly by a debilitating shin injury. Copeland shares her battle with impostor syndrome, her triumphs and anxieties around dancing Odette/Odile in Swan Lake and her deep gratitude for Wilkinson's steady encouragement through the seven years they knew each other. The epilogue calls out the enduring racism in the ballet world and elsewhere, reminding readers of the work still to be done. Thoughtful, vivid and warm, The Wind at My Back is a heartfelt tribute to a great artist and friend. --Katie Noah Gibson, blogger at Cakes, Tea and Dreams
Grand Central, $29, hardcover, 240p., 9781538753859
Roald Dahl: Teller of the Unexpected
by Matthew Dennison
Roald Dahl (1916-1990) had many flaws: he was irascible, self-aggrandizing, a feather-ruffler given to anti-Semitic remarks and a domineering husband who cheated on his first wife, American movie star Patricia Neal. Nevertheless, he was by all accounts a devoted father. Dahlophilic readers will take heart from this revelation in Roald Dahl: Teller of the Unexpected, an uncommonly perceptive biography of the children's book colossus by Matthew Dennison (The Queen; Behind the Mask; Queen Victoria).
Dahl was born in Llandaff, Wales, to Norwegian immigrant parents, his father a successful shipbroker who died when his son was three. In 1939, with war threatening and while working an under-stimulating office job in London, Dahl trained as a fighter pilot for the Royal Air Force. The following year, he survived a plane crash that was likely attributable to his inexperience. While working for the British Embassy in Washington, D.C., Dahl authored an account of his crash for the Saturday Evening Post and, in doing so, discovered his flair for writing.
Dennison--the author of books about two other children's literature greats, Beatrix Potter and Kenneth Grahame--is a resolutely objective chronicler, noting when something Dahl said doesn't jibe with the factual or emotional truth. Although it's directed at adults, Roald Dahl seems governed by a bedrock principle of writing for children: it doesn't overstay its welcome. Dahl fans, though they shouldn't expect an exhaustive look at Dahl's work, will savor tidbits like the fact that as a young man, the eventual author of Charlie and the Chocolate Factory saved the silver wrappers from his chocolate bars. --Nell Beram, author and freelance writer
Pegasus, $27.95, hardcover, 272p., 9781639363322
Confessions: A Life of Failed Promises
by A.N. Wilson
Biographer and journalist A.N. Wilson (The Mystery of Charles Dickens) pens a proper memoir of family, failed marriages and promises left unfulfilled in Confessions. He reflects on episodes from childhood to "early manhood" and writes that he is "inevitably made aware of failure, both as a writer and as a human being" in his roles as husband, parent, son and friend. Having witnessed the "forty-year psychodrama" of his parents' inexplicably long-lasting marriage, he was surrounded by male-female discord early on: "marital warfare was the air I learned to breathe." This bad lesson in marital bliss subtly foreshadows Wilson's own disastrous 15-year first marriage to an Oxford scholar 10 years his senior when he was only 20: "she had stolen my youth." Throughout his retrospective, a veritable who's who of Britain's literary world, Wilson struggles to understand the young A.N. who was "so thrustingly ambitious, so full of himself, so unfaithful, not only to his wife but to his own better nature."
Confessions does not hold back regarding Wilson's narrow escape and early brush with sexual abuse at a boarding school, as well his own "quite contradictory opinions" regarding his on-again-off-again relationship with Christianity. Written in a loquacious, charming style, Wilson shamelessly name-drops for negligible effect. (Non-British readers might struggle to make connections outside of Christopher Tolkien, Princess Margaret and a few others.) A must-read for devotees of Wilson's prolific literary output, Confessions is a rambling, poetry-infused remembrance of promises made, broken and reshaped along the way. --Peggy Kurkowski, book reviewer and copywriter in Denver
Bloomsbury Continuum, $30, hardcover, 320p., 9781472994806
This Is Tomorrow: Twentieth-Century Britain and Its Artists
by Michael Bird
For Michael Bird (Artists' Letters: Leonardo da Vinci to David Hockney), art is inextricable from its social and political context, and 20th-century Britain had a lot of that: multiple wars, austerity and a smorgasbord of clashing intellectual and philosophical beliefs. Bird's authoritative survey, This Is Tomorrow: Twentieth-Century Britain and Its Artists, is thoroughly and engagingly preoccupied with the "nature of art's potential contribution to the cause of social progress." It's safe to say it's a view of art that wasn't shared by all of 20th-century Britain--or all of 20th century anywhere.
This Is Tomorrow actually begins in 1878 with the libel trial that ensued in London after the critic John Ruskin accused the American expatriate painter James Abbott McNeill Whistler of making art that amounted to "flinging a pot of paint in the public's face." Tension of this sort, between the old guard and the newcomer flaunting fresh ideas, was a mainstay in the 100 years of art-making that followed--and, of course, it continues today.
Some British and Britain-based artists rise, cream-like, to the top in Bird's telling; among the best known (at least to American readers) are Whistler, Charles Rennie Mackintosh, Henry Moore, Lucian Freud, David Hockney, Yoko Ono and Damien Hirst, figurehead of the notoriety-courting Young British Artists, who capped off the century. This Is Tomorrow's black-and-white photos, approximately 60 of them, and its 18 color plates prove that while 20th-century Britain may have been a destabilized time and place, it had much to be proud of. --Nell Beram, author and freelance writer
Thames & Hudson, $39.95, hardcover, 352p., 9780500024430
For Profit: A History of Corporations
by William Magnuson
In For Profit: A History of Corporations, law professor William Magnuson (Blockchain Democracy) delivers a comprehensive and lively account of eight corporations that have changed the world. His engaging, episodic history reveals the fundamental characteristics, extraordinary accomplishments and profound weaknesses of some of the world's most powerful institutions, including the Roman Republic, which forged publicly active, privately held institutions to win the Punic Wars; the Medici Bank, which financed Europe and an explosion of culture in medieval Italy; the transcontinental railroad (and the corporations to which Congress entrusted it) that connected the United States after the Civil War; and Facebook, the website that promises to connect everyone.
Magnuson, beginning in antiquity, constructs a compelling definition of the corporation. Although, as commonly understood, corporations are privately held instruments of wealth acquisition, they also live and die based on their ability to solve problems. These problems often exist beyond the capacity of existing institutions and private individuals, and solving them is critical to a society's flourishing--or even survival. But Magnuson is no apologist, nor does he gloss over corporations' structural challenges and their inherent risks of corruption. Particularly as the accounts approach contemporary times, Magnuson picks apart conventional defenses, and the blind worship of, the so-called virtues of such multinational and private equity corporations as Exxon, Kohlberg Kravis Roberts & Co. (KKR) and Facebook/Meta (and the transformations brought about by Silicon Valley as a whole). The result is a valuable, discerning assessment of these enormously influential societal actors--and a clear set of recommendations to make them serve the good. --Walker Minot, freelance writer and editor
Basic Books, $32, hardcover, 368p., 9781541601567
The Fun Habit: How the Pursuit of Joy and Wonder Can Change Your Life
by Mike Rucker
Climbing the ladder toward happiness may, in truth, be scaling the wrong wall. That's the persuasive case Mike Rucker makes in The Fun Habit, a lively and engaging argument for escaping the "happiness trap" by trading the pursuit of an elusive mental state for the effort to inject more fun into your everyday life.
If there's an overriding theme to Rucker's book, it's that there's a strong element of intentionality in the quest for more fun. In aid of that effort, for example, he recommends creating a "Fun File" of activities in the upper two quadrants of something he calls the PLAY Model (just one of the book's several helpful acronyms)--things that are easy to execute and enjoyable ("Pleasing") and those that are more challenging ("Living"). And rather than detracting from enjoyable pursuits, he points out that it's critical to schedule time for fun, "looking carefully at the choices you're making about how to spend your time and considering whether they are in alignment with what supports your well-being, now and in the future."
The Fun Habit blends abundant but concise accounts of contemporary scientific research, stories drawn from Rucker's life and a profusion of practical tips on how to consciously bring more joy into our "critically fun-starved" lives. "Happiness is a state of mind," he writes, "but fun is something you can do." Though he holds a Ph.D. and is a charter member of the International Positive Psychology Association, Rucker writes in a conversational style that makes The Fun Habit feel more like advice over a coffee from a well-informed, thoughtful friend than a dry academic treatise. --Harvey Freedenberg, freelance reviewer
Atria, $27.99, hardcover, 288p., 9781982159054
The World Deserves My Children
by Natasha Leggero
Comedian Natasha Leggero brings her brand of incisive, satirical stand-up comedy to a traditionally sit-down activity in her first book, The World Deserves My Children. Readers who know Leggero from her sitcom Another Period or The Honeymoon Stand-up Special on Netflix will find the same commentary on gender and class, pop culture and politics--but with a new focus: parenthood. Leggero, tongue firmly in cheek, starts off with her decision to become a parent: "Do what I did: face the most monumental decision you'll ever make and say, 'Hey, fuck it, why not?'" Following a difficult process that included rounds of in vitro fertilization and a miscarriage, Leggero was 42 and pregnant when she realized she'd opened herself up to a whole new world of worries. In addition to shifts in her career, freedom and body, now she'd be parenting through several simultaneous apocalypses, including the Covid-19 pandemic and near-constant California wildfires.
Leggero is self-deprecating, poking at everything from her skill at microwaving meals to her love of fashion, and she's able to make readers laugh even as she takes aim at patriarchy and consumerism. She exquisitely balances the essays: jokes about modern parenting and the entertainment industry sit alongside stories about the grounding joy of Jewish traditions and a heartwarming conversation with her husband and podcast cohost, Moshe Kasher. The World Deserves My Children is a very funny book about knowing that the world is ending and deciding to create someone amazing anyway. --Suzanne Krohn, librarian and freelance reviewer
Gallery, $28, hardcover, 240p., 9781982137076
The Writer's Life
Peter Blauner: Faith, Hope, Terror, Family and the Movies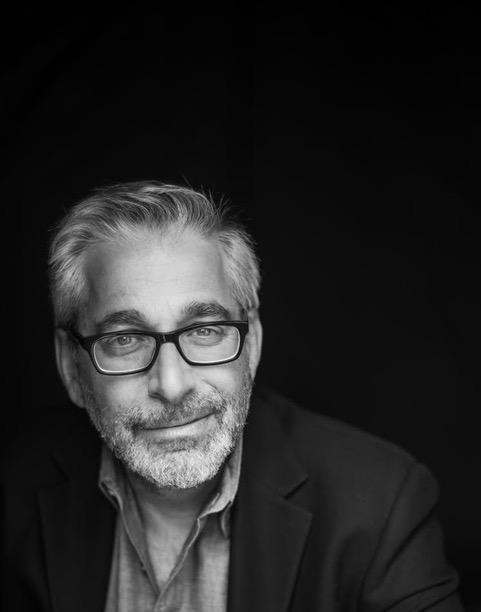 (photo: Michael Parmalee)
Peter Blauner is the author of nine novels, including Slow Motion Riot, winner of an Edgar Allan Poe Award for best first novel from the Mystery Writers of America, and the bestselling The Intruder. He began his career as a journalist for New York magazine in the 1980s and segued into writing fiction in the 1990s. He has been a staff writer for several television shows, including Law & Order: SVU and Blue Bloods. He lives in Brooklyn, N.Y., with his wife, author Peg Tyre. Shelf Awareness spoke with Blauner about Picture in the Sand (Minotaur, $27.99, reviewed in this issue), a novel about the filming of The Ten Commandments on location in 1950s Egypt in the midst of national turmoil.
Tell us about the inspiration for Picture in the Sand.
I started writing this book in the spring of 2002, when everyone I knew in New York was still reeling from the Twin Towers attacks. Part of the Passover/Easter holiday tradition used to be the showing of Cecil B. DeMille's film The Ten Commandments on network TV. On that particular night, everyone had a hard time settling down for the holiday meal, so I found myself watching from the beginning. The credits rolled--Charlton Heston, Yul Brynner, Yvonne DeCarlo--and then it said the pharaoh's army was played by the Cavalry Corps of the Egyptian Armed Forces.
That was the moment when everything came together for me. I knew the movie came out in 1956 and must have taken two years to shoot. I also knew that Egypt in 1954 was ground zero for modern-day terrorism, with the military fighting the Muslim Brotherhood for control of the country. That meant the most extravagant Hollywood production in movie history was shot in the midst of that turmoil. I figured it would be a cinch to bang this book out in no time. Then I spent 20 years working on it.
As a young man, Ali Hassan is fascinated by the glamour of Hollywood, and dreams of living in America. How do his dreams differ from the eventual reality he encounters?
Ali Hassan gets a job working as Cecil B. DeMille's assistant and he thinks he's going to get the American Dream. He's going to follow the great man back to the States, he's going to change his name to Al Harrison, he's going to get a nice house in Pasadena, drive a Plymouth, marry the woman he loves, get a swimming pool and... well, it doesn't quite work out that way. Suffice to say that he goes through a lot. And some of it is brutal and heartbreaking. But I don't think he winds up disillusioned at all. He doesn't become a big Hollywood mogul. And he goes through some pain and family sorrow, like we all do. But in the end, Ali achieves a more realistic version of the American Dream, a little frayed and battered, but something he can feel at peace with when he closes his eyes.
Ali decides to share his life story with his grandson, Alex, hoping it will help him to make better (or simply different) decisions. How does Ali's action demonstrate the power of sharing our stories?
Without giving the whole plot away, hearing the story of the unlikely friendship Ali formed with a former enemy, from another faith, in 1954 has a direct effect on the way Alex, his grandson, treats a so-called enemy combatant from that same faith in our era. As a direct result of hearing that story, the grandson makes the decision that ultimately diverts him from the dangerous path he was on and directs him toward a very different future.
I don't think centuries of ethnic hatred turn to love overnight. I do know that I've sometimes changed my mind about individuals after hearing their whole story. That lunatic teacher you had in fifth grade is a more sympathetic figure when you find out he was a prisoner of war. If a book changes the way you look at the world--even just a little bit--then it was worth the time you spent reading it.
Alex's perspective on his grandfather's adventures changes dramatically as he reads Ali's story. Can you talk about the shifts in his point of view?
Alex, the grandson, begins the book in a state of disgust with America and with the modern world in general. Like a lot of angry men, he's bought into the myth of a heroic past when things were somehow more noble. He wants to be a holy warrior. And he wants to find himself a wife. He thinks no one in his family will ever understand him. But his grandfather Ali knows better. He's not only seen this movie before; he's lived it. But he's kept it a secret from his family until now.
So part of the story within the story is the grandfather gradually revealing that secret and the grandson growing up enough to understand it. I think part of the reason it took me so long to write the book is that I needed to get some perspective of my own. It's an historical novel, but I wanted to make sure it has something to say to people today.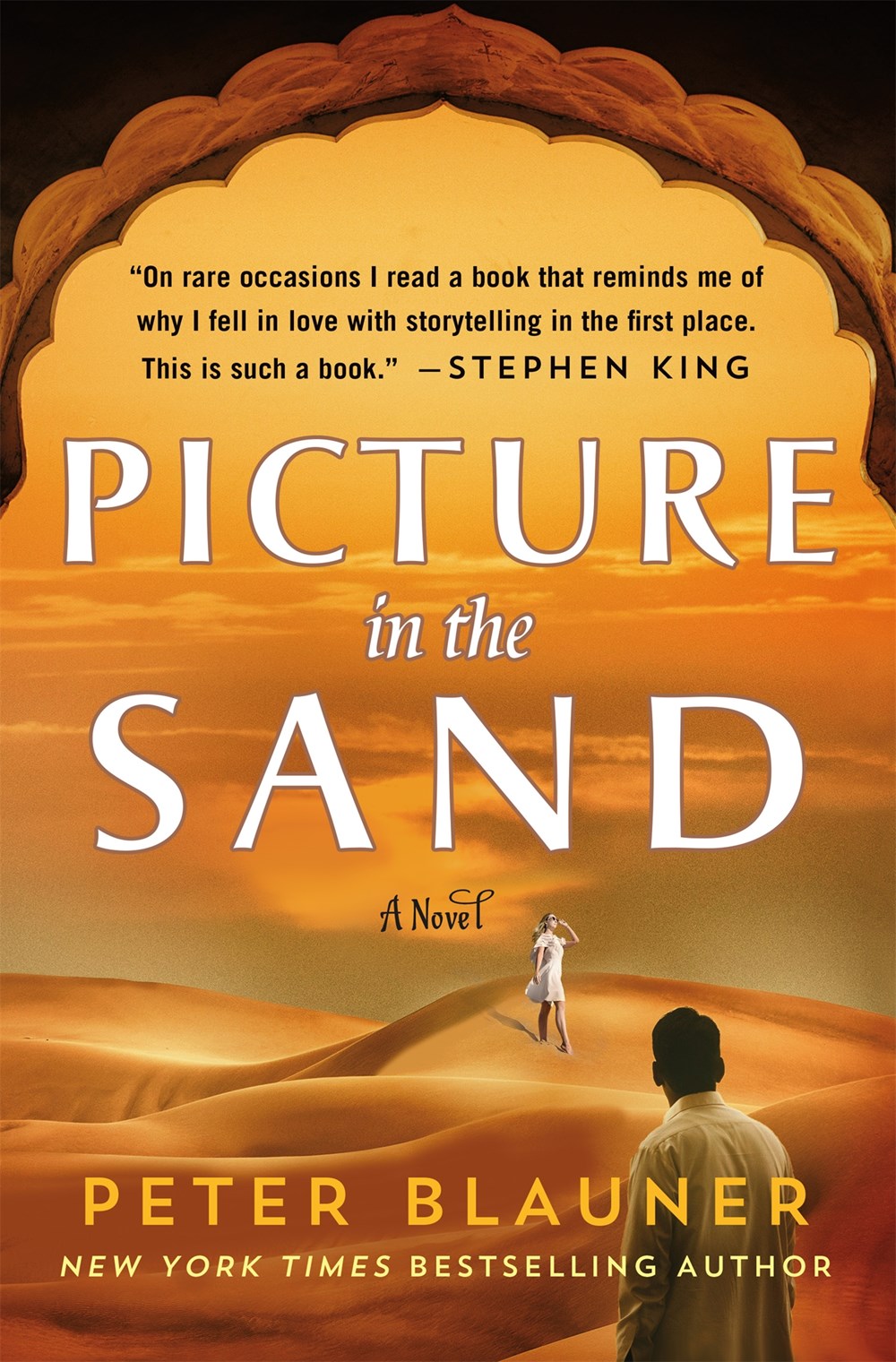 The novel explores the tensions between certain Eastern and Western ideologies in the 1950s and the present day. How do you think this tension is still relevant today?
I think that distorted looking glass goes both ways. In America, we have a lot of stereotypical ideas about people in the Middle East. The scholar Edward Said called it "Orientalism." But there's also "Occidentalism": people in the Middle East stereotyping Westerners. I saw that in the six times I went to Egypt, researching the novel. I heard a lot of hopes and ambitions from young people that almost any American would identify with. But I also heard some broad statements about Western licentiousness and materialism that didn't always ring true.
The irony is that this novel takes place in 1954, at a moment when those two cultures seemed to be coming together. Egypt had just cast off centuries of oppression and outside interference to become an independent republic. America had an obsession with the Middle East that could have moved beyond exoticism. A sub-theme in the novel is why that romance fell apart.
The novel is set against a backdrop of turbulent Egyptian politics. How does this background inform the modern-day storyline where Alex joins a jihadist group?
Some of the exact same things are happening today. The tension between West and East, between religious extremism and the attraction to pop culture, between faith and hopelessness. Ali and his grandson both feel those tensions within themselves. They both have this conflicted relationship with popular culture and America.
For Ali, the grandfather, it's about classic Hollywood and realizing that's never going to be his world. For Alex, it's about video games and questioning what kind of future he has in the West. They both flirt with religious extremism and violence. They both grapple with a sense of destiny, trying to decide if everything is preordained or a matter of human will. At the end of the day, both the grandfather and the grandson are a couple of down-to-earth guys from Brooklyn (and the Middle East) looking for love in all the wrong places. --Katie Noah Gibson
Great Reads
Rediscover: Edith Pearlman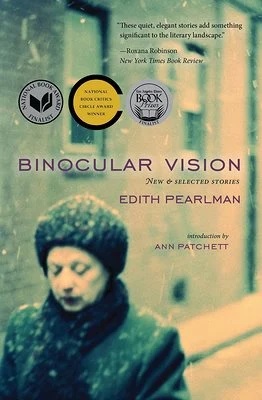 Edith Pearlman, whose acclaimed 2011 collection of short stories, Binocular Vision, "lifted her out of relative publishing obscurity to make her an instant if belated literary star at the age of 74," died January 1 at age 86, the New York Times reported. In 2011, Ben George, an editor with Tin House magazine, was starting a new press, Lookout Books. Impressed with Pearlman's earlier books of short stories--Vaquita (1996), Love Among the Greats (2002) and How to Fall (2005)--he asked her if he could publish a collection of her selected and new stories to inaugurate Lookout Books. Binocular Vision was subsequently nominated for a National Book Award, National Book Critics Circle Award and the PEN Malamud Award for excellence in the short story.

In her introduction to Binocular Vision, Ann Patchett, who had selected one of Pearlman's pieces for the 2006 Best American Short Stories anthology, compared the writer with short story masters John Updike, Anton Chekhov and Alice Munro. In her rave review of Binocular Vision on the front page of the New York Times Book Review, novelist Roxana Robinson asked: "Why in the world had I never heard of Edith Pearlman? Pearlman's prose is smooth and poetic, and her world seems safe and engaging. So it's arresting when, suddenly, almost imperceptibly, she slips emotion into the narrative, coloring it unexpectedly with deep or delicate hues."

Pearlman wrote another collection, Honeydew, also edited by George. It was published in 2014, when she was 78, by Little, Brown, her first book with a major publisher, and it earned her a second National Book Award nomination. It would also be her final book. "Edith has always known that death is the essential human story," Patchett told the New York Times in a profile of Pearlman in 2015. "It's not about falling in love. It's not about travel and expectation. The difference between her and the rest of us is that she has always had this electricity, this capacity to draw beauty from loss."