Week of Friday, March 10, 2023
There's an embarrassment of riches in fiction by women this week, just in time for Women's History Month: Birnam Wood, Eleanor Catton's "maximally rewarding existential thriller," in which a New Zealand guerrilla gardening collective and the head of an American tech giant become unlikely bedfellows; in What Happened to Ruthy Ramirez, one of Claire Jimenez's greatest achievements "lies in the individual voices of her narrators" after Ruthy does not come home from school one day; Madelaine Lucas's debut novel, Thirst for Salt, an "engrossing drama" that invites readers to share in "the sheer magic of passion ignited and the sweet domesticity that is the reward of everyday love." Plus so many more!
In The Writer's Life, Asale Angel-Ajani talks about her first novel, A Country You Can Leave, as well as why she hid books from her mother, and how she found the book that changed her life.
The Best Books This Week
Fiction
Birnam Wood
by Eleanor Catton
A New Zealand guerrilla gardening collective and the head of an American tech giant would seem unlikely bedfellows. And yet an alliance forms, at least for a time, in the slow build that is Birnam Wood, Eleanor Catton's maximally rewarding existential thriller. It's 2017, and 29-year-old Mira Bunting, founder of the financially floundering Birnam Wood, seeks land to work. Without first securing permission, the collective accesses land and water in exchange for sharing half of the crop yield with the host. (Birnam Wood member Shelley understands that Mira's goal is "nothing less than radical, widespread, and lasting social change"; Shelley's mother considers Birnam Wood "a frankly illegal scheme of trespassing and botanical vandalism.") Mira learns that some land in Thorndike might be available. She visits the property, expecting it to be deserted, and runs into an American who somehow knows her name. The man is Robert Lemoine, a billionaire venture capitalist and cofounder of the American technology corporation Autonomo. When Robert tells Mira, "I'll stay out of your way if you stay out of mine," it sets up an uneasy coexistence and, ultimately, a high-stakes confrontation.
New Zealander Catton, winner of the 2013 Man Booker Prize for The Luminaries, employs a roving perspective that captures the viewpoints of various players whose morality is not only less than clear-cut but, as pages turn, increasingly malleable. Birnam Wood is a devastating meditation on the price of doing good and the compromises that people make in the public's interest--or so they tell themselves. --Nell Beram, author and freelance writer
Farrar, Straus and Giroux, $28, hardcover, 432p., 9780374110338
Confidence
by Rafael Frumkin
Ezra Green and Orson Ortman meet cute, if one considers finding each other in a juvenile detention program charming. Rafael Frumkin (The Comedown) uses this set-up to its utmost impact in the amusing and razor-sharp Confidence. The two teens recognize in each other a propensity for conning others out of money. As adults, they prey on wealthy women and even richer men: conservative senators, lobbyists, evangelists and their "cheated-on wives," all of whom they call "blood suits." Then they stumble on their ultimate con game: establishing NuLife, a company selling happiness from wearable magnets. Ezra takes care of the business and charismatic Orson deals with the spiritual side as the two establish a sexual relationship. Apparently, no one told their clients happiness can't be bought. NuLife's phenomenal success expands internationally with an upstate New York retreat called The Farm where devotees stay, making "a sort of trendy pilgrimage." Eventually, their empire cracks--a high-profile financial investigator accuses them of fraud, calling them "criminal" on national television; a graduate student claims they stole his idea; and victims they bilked years before go public. When violence erupts, it's surprising yet not unexpected.
Frumkin presents a sharp con game and heist plot in Confidence, offering perceptive views of business and love--and the need to believe in something. Ezra clearly is more smitten, though Orson is an opportunist, willing to do anything--and sacrifice any relationship--for his ambition. No matter how outlandish their exploits, Frumkin keeps readers firmly on their side. --Oline H. Cogdill, freelance reviewer
Simon & Schuster, $27.99, hardcover, 320p., 9781982189730
Science Fiction & Fantasy
A Day of Fallen Night
by Samantha Shannon
A Day of Fallen Night, Samantha Shannon's sprawling, breathtaking prequel to The Priory of the Orange Tree, soars as it expands her beautiful world of warrior nuns, queens and dragons with a new era of catastrophe and heroism. "A princess for the West. One lost in the East." In the West, Princess Glorian of Inys grows up in the shadow of her mother, who will always be a queen first and a parent second. Her childhood friend Wulfert Glenn serves her father, the king, but cannot escape the rumors of witchcraft that follow him. In the East, young, temple-raised Dumai learns she shares the blood of the royal family and can speak to the gods, a slumbering race of water-dwelling dragons. Meanwhile, at the Priory of the Orange Tree, two sisters and soulmates face challenges when a postulant strikes up a forbidden relationship with an outsider. Their paths become set on a collision course when the volcano Dreadmount erupts and releases an army of fire-breathing wyrms bent on razing civilization to the ground. Gods will awaken, heroes will rise and hearts will break as the future of humanity hangs in the balance.
Readers new to the series should find this standalone novel a fine entry point. Shannon (The Song Rising; The Mime Order) packs in enough courtly intrigue, high-stakes battles and dragon-human bonding to satisfy most fans of high fantasy. As in The Priory of the Orange Tree, queer characters and relationships are normalized and given center stage. A Day of Fallen Night demonstrates that Shannon's magnificent world contains a wealth of intriguing stories. --Jaclyn Fulwood, blogger at Infinite Reads
Bloomsbury, $35, hardcover, 880p., 9781635577921
The Magician's Daughter
by H.G. Parry
A young woman in Edwardian England is caught up in a dangerous struggle for the control of magic in The Magician's Daughter, a whimsical, adventurous coming-of-age fantasy novel from H.G. Parry (A Radical Act of Free Magic; The Unlikely Escape of Uriah Heep). Sixteen-year-old Biddy has spent as much of her life as she can recall on the magic-shrouded island of Hy-Brasil off the coast of Ireland, where the magician Rowan and his rabbit familiar, Hutchincroft, found and raised her. She knows the woods and wild magic of the island, but "London and Treasure Island and horses and dragons were all equally imagined to her." She asks to visit the mainland, but Rowan refuses with nonspecific concerns for her safety. His reluctance is overruled when he needs Biddy's help to discover the plans of the current head of the British Council of Mages, who has responded to the growing scarcity of magic by hoarding it. Biddy enters a London industrial school as bait for the Council, but the plan quickly fails and she lands in a dungeon. The fate of magic and Rowan's life hang in the balance as Biddy tries to outrun and outwit the most dangerous magicians in England.
Parry pits a powerless, sheltered heroine against dire forces, but Biddy draws determination from her love for her adoptive family and her conviction that magic belongs in the world, even though she herself is unable to use it. Themes of antiauthoritarianism and equity anchor this sometimes dark but ultimately sweet and big-hearted fantasy. --Jaclyn Fulwood, blogger at Infinite Reads
Redhook, $18.99, paperback, 400p., 9780316383707
The Neighbor Favor
by Kristina Forest
Kristina Forest (Zyla & Kai; Now That I've Found You) brings everything readers love about her young adult novels--warmth, depth of characterization, emotional intelligence--to The Neighbor Favor, her first romance for adults. When publishing assistant Lily sees that the author of her favorite fantasy novel, long out of print, has just launched a website, she impulsively e-mails him. What follows is a delightful eight-month e-mail exchange in which Forest sets up and subsequently knocks down a whirlwind epistolary romance.
Travel writer Nick isn't who he claimed to be five years ago when he wrote the epic fantasy novel featuring Black elves and a devastating cliffhanger. Now, after years of obscurity, Nick's best friend and literary agent lands him a major publishing contract and he moves to New York City--right next to the woman he ghosted. Meanwhile, Lily needs a date to her sister's wedding, and her handsome new neighbor is just the man to help her find one--if they can avoid falling for each other, that is.
The Neighbor Favor is a standout contemporary romance that proves a romance can be trope-driven and complex, flirty and emotionally rewarding. Forest adeptly sets up and resolves secrets, complicated family dynamics and romantic hang-ups. In one insightful scene, she captures the disorientation Nick feels at being welcomed into Lily's big, loving family after growing up with only his dysfunctional parents. The Neighbor Favor, for fans of Farrah Rochon and Christina C. Jones, is a joyous celebration of books, family and Black love. --Suzanne Krohn, librarian and freelance reviewer
Berkley, $17, paperback, 416p., 9780593546437
Mimosa
by Archie Bongiovanni
Archie Bongiovanni (Grease Bats; A Quick & Easy Guide to They/Them Pronouns) takes on friendship and queer community in Mimosa, a thought-provoking, emotional graphic novel about four queer 30-somethings in Minneapolis. Bongiovanni introduces the longtime friends as they exchange ribald stories over brunch: nonprofit staffer Elise, parent blogger Chris, artist Alex, performer and instructor Jo. Chris describes their difficulty finding a partner, citing their divorced single parent status and looming 40th birthday as non-starters for the young queer scene. The group rallies around them and decides to host "Grind," a dance night specifically for "mature queers."
Grind is wildly successful, but the party exposes problems the group has been ignoring. Some of Jo's Queerrr Rock Camp students show up, to her chagrin, so she leaves without performing her topless act. Jo is upset, but Alex doesn't notice or doesn't care. Chris is alienated again, and Elise ignores their warnings and spends the night on a not-date with her boss. As the story continues, the four withdraw from and collide with each other, allowing them to reflect on years together and what they want for themselves.
Readers will want to linger on Bongiovanni's vibrant montage scenes and hurry past some of the vividly rendered arguments, but each page is worth sitting with. Mimosa is messy, a bit raunchy and sometimes infuriating. Bongiovanni steps outside the narrative of the "acceptable gay" and presents a flawed cast, with their mistakes and arguments at the fore. Funny, sad, frustrating, hopeful, contemplative and crass, Mimosa is unreservedly queer and broadly accessible. An excellent pick for anyone who has or has been a friend. --Suzanne Krohn, librarian and freelance reviewer
Abrams Comic Arts, $24.99, hardcover, 272p., 9781419752438
Romaine Wasn't Built in a Day: The Delightful History of Food Language
by Judith Tschann
Judith Tschann, professor emerita of medieval studies, presents a hilarious etymology of food words in Romaine Wasn't Built in a Day. Chock-full of definitions, puns, history, fun facts and quiz questions, it's a wonderfully interactive example of how strange the English language truly is. Tschann, tracing words from ancient languages to the modern day, shows how they have shifted over time to become more specific. For example, breakfast and dinner both mean "to break one's fast": breakfast comes from Old English and Old Norse, and dinner is from the Latin disjejūnāre. Many food words have unexpected and humorous sources: pumpernickel originally meant a farting bumpkin. Lima bean comes from Quechua, a South American language family that also gave us the words jerky and quinoa, and mai tai probably derives from a Tahitian phrase meaning "good, pleasant."
With chapters covering breakfast, lunch, happy hour, dinner, nightcaps and even a "java break" (words such as cookies and spam that originally had to do with food and now are also tech-related), Romaine Wasn't Built in a Day covers a delightful array of history and is bound to leave readers feeling peckish. Fans of Bill Bryson or John McWhorter will enjoy this irreverent trip through the English language and its past and will be continually surprised at how words have evolved. Romaine Wasn't Built in a Day is full of lighthearted knowledge sure to appeal to history buffs and amateur cooks alike. --Jessica Howard, freelance book reviewer
Voracious, $26, hardcover, 240p., 9780316389372
I Am Still with You: A Reckoning with Silence, Inheritance, and History
by Emmanuel Iduma
In the memoir I Am Still with You, Emmanuel Iduma (A Stranger's Pose) lyrically recounts his journey back to Nigeria to learn the fate of an uncle (and namesake) who disappeared during the Nigerian Civil War in the late 1960s. For Iduma's generation of Nigerians, age 35 and under, the war is an event deep in the past, hard to know except from what can be gleaned from family anecdotes of those who fought and lived. Iduma, as a child, knew only that his uncle Emmanuel was one of the many thousands of Igbo who fought for their own independent nation, Biafra--and never came home. "We are a generation that has to lift itself from the hushes and gaps of the history of the war," Iduma writes, and he sets out to do this by returning home to find what truth remains.
Iduma joins history with memory along the way, musing on his family's home in Afikpo while collecting a "patchwork of testimonies" about his uncle and bridging the silent interstices with reflections on Igbo identity and the power of words to assign eternity: "Language expresses, and becomes, their fate, language as a destination." He does not shy away from his own "uncertainty about an independent Biafra," which lends a welcome objectivity to the commentary. I Am Still with You is a bold, poignant tale of speaking into the silence of history and making peace with "the dead who outnumber the living, whose fates must serve both as caution and hope." --Peggy Kurkowski, book reviewer and copywriter in Denver
Algonquin, $27, hardcover, 240p., 9781643751016
Limitless: The Federal Reserve Takes on a New Age of Crisis
by Jeanna Smialek
The Federal Reserve System, as the central bank of the United States, is one of Washington's most technically complicated, historically opaque and, more recently, dynamic power centers. But Jeanna Smialek's Limitless turns readers into insiders. With capable reporting, extensive research and shrewd assessments, Smialek, Federal Reserve reporter at the New York Times, tells a thorough history of the financial institution and provides a minute-by-minute account of its extensive economic response to Covid-19. The Fed, an overseer of the country's banks and money supply, was founded in 1913 and was controversial from the start: critics feared its unelected officials' power over the economy. Transformed by crises and visionary leaders, such as Marriner S. Eccles, businessman turned staunch New Deal advocate and Fed chairman for much of the 1930s and 1940s, the Fed has taken on an even greater role with its response to the Great Recession and with the extraordinary scope of its federal, municipal and corporate bond buying against the formidable economic pressures of Covid-19.
Smialek's vast research and historical accounts provide academic weight and vital context, and her social chronicling lends intrigue, narrative momentum and crucial insight into the interpersonal dramas that can move policy as much as data, reason and results. Not merely resting on her abilities as a popular historian and chronicler, she asks hard questions about the Fed's design and function. The book's historical lessons, contemporary reporting and critical analyses make it indispensable for experts and concerned citizens alike. --Walker Minot, writer and editor
Knopf, $30, hardcover, 384p., 9780593320235
Saving Time: Discovering a Life Beyond the Clock
by Jenny Odell
If readers looking for productivity hacks pick up Jenny Odell's Saving Time, they will have chosen the wrong book. Instead, Odell (How to Do Nothing) delivers a penetrating, provocative investigation into the subject of time--how to understand and live with it--on both an individual and societal level. Odell, a multidisciplinary artist who formerly taught digital art at Stanford University, offers readers a set of "conceptual tools for thinking about what 'your time' has to do with the time you live in." In a work that's reminiscent of the writing of Rebecca Solnit, Odell embarks on a wide-ranging survey that encompasses economics, politics, sociology and science, among other disciplines.
She explores obvious subjects that include the roots of modern time management, which are associated with the work of mechanical engineer Frederick Winslow Taylor in the early 20th century, and more subtle ones. Among the latter are the interplay between time and climate change; the intersection of time and leisure, especially as manifested on social media sites like Instagram; and how women's time is devalued both in and out of the workplace.
Odell concludes that "there has to be a different way of thinking about time than the one in which we're simply strapped in all the way to the end." For her, that means "grasping and playing a different game altogether, one where 'winning' means something that previously may have been impossible to articulate." The rules of that game have yet to be established, but anyone who wants to think deeply about what some of them might be can fruitfully engage in that exercise here. --Harvey Freedenberg, freelance reviewer
Random House, $28.99, hardcover, 400p., 9780593242704
All My Knotted-up Life
by Beth Moore
Beth Moore (Chasing Vines; Breaking Free) is a prolific Christian speaker and author. She was a well-known member of the Southern Baptist Convention, but in 2016, on Twitter, she questioned Donald Trump's supporters, causing quite a furor. Christian bookstores stopped stocking her books and many of her events were canceled. In spite of the vitriol, Moore has continued to teach Bible studies and hold events but officially left the Southern Baptist Convention. This recent drama is just one entry in Moore's varied life, which she details in full in All My Knotted-up Life. Readers of her other books will know she has alluded to childhood sexual abuse. In the memoir she shares more on that subject--and discusses many of her other tragedies and triumphs.
Her clever, twangy Arkansan-Texan style shows through in her writing, which includes such topics as racism, misogyny, parenting--and even aerobics. Moore's passion for her family and her faith shine in All My Knotted-up Life, as she shares funny and genuine stories about her siblings, her children and the spiritual revelations she has had over the years. Longtime fans of Moore are sure to love this deep dive into her life story, but those who are unfamiliar with her writing will appreciate the story of a woman who has endured many sad things in her life; dealt with a very bitter and public backlash; and overcome it all with grace and wit. A story of transformation and contemplation, All My Knotted-up Life is a truly engrossing memoir. --Jessica Howard, freelance book reviewer
Tyndale House, $27.99, hardcover, 304p., 9781496472670
Socks: A Footloose Miscellany for Sock Lovers and Wearers
by Wendi Aarons, illus. by Kadna Anda
Wendi Aarons's tongue-in-cheek Socks is a lightweight and frothy salute to "the easiest gift on the planet." Her goofy prose is perfectly partnered with Kadna Anda's charming illustrations; the result is an ideal gift book for fashion-forward friends and loved ones. The majority of the book identifies various types of socks and the person most likely to wear them. Most spreads feature a pithy description on one page with a charming illustration on the opposite. Next to the illustration of a thermal sock, Aarons asks: "Why is this a great person to marry?" The answer: "Because they'll never get cold feet." Describing the type of person who wears "grippy socks," Aarons writes: "This is a truly grounded person. Mostly because they're stuck to the ground."
Aarons (I'm Wearing Tunics Now) devises alternative uses for socks, such as a "DIY prison weapon" (just add a bar of soap) and a "coffee mug cozy." She imagines postcards sent by missing socks, socks looking for a mate by writing personal ads, and famous socks in history, including Amelia Earhart's: "Good news: not lost in the dryer. Bad news: lost somewhere over the Atlantic." There are socks in the movies, such as The Shawsock Redemption, Raiders of the Lost Sock and Jurassic Sock. There's also a fun illustration of a cassette containing a sock playlist: "Jailhouse Sock," "I'm Too Sexy for My Socks," "I Want Your Socks," "We Will Sock You" and more. This punny and funny impulse item is the perfect s(t)ocking stuffer for any time of the year. --Kevin Howell, independent reviewer and marketing consultant
Chronicle, $14.95, hardcover, 104p., 9781797212760
But Have You Read the Book? 52 Literary Gems that Inspired Our Favorite Films
by Kristen Lopez
Kristen Lopez's But Have You Read the Book? is a fun and handy guide for book lovers who wonder if they should watch the film adaptation, and for movie lovers who wonder if they should read the source material for a favorite flick. Lopez calls the 52 books she highlights a "starter course, not just for good movies to enjoy, but for great books to get lost in." The selected books run the gamut from very faithful adaptions--she calls the Coen brothers' No Country for Old Men "practically a copy of Cormac McCarthy's book"--to very loose: "Patricia Highsmith's The Talented Mr. Ripley shares little more than the basic framework of the 1999 feature." Lopez points out the difficulty screenwriters had in adapting Jacqueline Susann's 400-page novel Valley of the Dolls, which spans two decades, into a two-hour movie.
Lopez finds Ira Levin's novel Rosemary's Baby and its film adaptation by Roman Polanski "equally terrifying" but points out that the book, much more extensively than the film, "establishes Rosemary's autonomy in raising her son." Comparing Mario Puzo's novel The Godfather with the screen adaptation he co-wrote with Francis Ford Coppola, she writes, "the film [is] just as deliciously watchable as the novel is page-turning to read." This smart, compact guide for book and film lovers also includes entries for Frankenstein, To Kill a Mockingbird, The Silence of the Lambs, Mildred Pierce, Crazy Rich Asians, Blade Runner, Fight Club, Jaws, In Cold Blood, The Shining, The Color Purple, Psycho, Dune, The Hunger Games and more. --Kevin Howell, independent reviewer and marketing consultant
Running Press, $20, hardcover, 240p., 9780762480975
Lunacy: The Curious Phenomenon of Pink Floyd's 'Dark Side of the Moon,' 50 Years On
by John Kruth
Lunacy: The Curious Phenomenon of Pink Floyd's 'Dark Side of the Moon,' 50 Years On is John Kruth's exuberant but shrewd homage to one of the bestselling albums of all time and the band, place and era that begat it. Recognizing that the "story of Dark Side of the Moon is inseparable from rock's transformation from the counterculture's cherished soundtrack to mainstream media's played-to-death theme song," Kruth approaches Pink Floyd's 1973 album from every angle: musical, lyrical, philosophical, metaphysical and more. (In a foray that is probably knowingly Spinal Tap-ish, Kruth interviews an astrophysicist and poses the musical question "Does the dark side of the moon exist?") Kruth interrupts his song-by-song breakdown of the album with sidebars devoted to, among other topics, Dark Side tributes and, of course, the album's uncanny-seeming (and unintentional) sonic synchronization with The Wizard of Oz.
Kruth, who has also written books toasting the semicentennials of the Beatles' Rubber Soul (This Bird Has Flown) and Plastic Ono Band (Hold On World), enriches his inquiry with snippets from interviews he conducted with a range of music-world figures who have something to say about Dark Side, not all of it positive. Offers musician Victor Krummenacher: "Though I have a love of Pink Floyd, this for me, is where things started to go badly. But it is where they made money, and good for them." And good for Kruth: Lunacy is a standard-bearing rock-album vivisection for anyone interested in how a work of art can capture the zeitgeist, deservedly or not. --Nell Beram, author and freelance writer
Backbeat, $24.95, paperback, 264p., 9781493067169
The Writer's Life
Reading with... Asale Angel-Ajani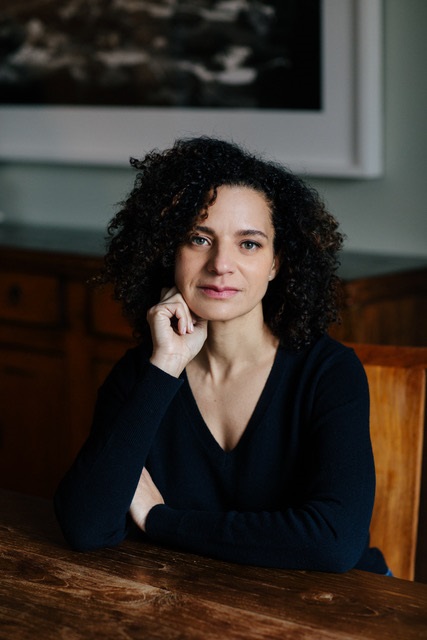 photo: Sylvie Rosokoff
Asale Angel-Ajani is the author of a nonfiction book, Strange Trade, about drug traffickers imprisoned in Italy, and is a professor at the City College of New York (CUNY) where she serves as director of the Women's and Gender Studies Program. Her first novel, A Country You Can Leave (MCD/Farrar, Straus and Giroux, $27), follows the turbulent relationship of a biracial Black teen and her ferocious Russian mother, struggling to survive in the California desert. Angel-Ajani lives, writes and works in New York City.
Handsell readers your book in 25 words or less:
A Country You Can Leave is about a mother--a Russian immigrant--and her biracial Black daughter living on the edge of society, trying to find love and acceptance.
On your nightstand now:
I can no longer keep books on my nightstand. It was too much pressure. Really. The books on my nightstand became like a chorus of nagging aunties whenever I added a new friend to the pile, leaving my old friends unfinished. So I now carry my books around with me everywhere. I have three with me now.
Wanda Coleman's The Riot Inside Me is a collection of essays and some poetry, and I am being transported back in time reading about her perspective as a Black woman in California in the 1970s. She has some very pointed writing about success and being on the margins of the Black literati of the '70s and '80s especially.
The Hour of the Star by Clarice Lispector is a gorgeous slim novel that will likely make my all-time greatest list. For me, it's a writer's novel and completely untethered to the demands of anything outside of the story. It's not as free form as some of her other work, but it feels more visceral. I find myself reading and rereading lines and saying, "Damn" out loud nearly every time.
I am also reading the reprint of Claudia Tate's Black Women Writers at Work, a collection of in-depth and smart interviews with Black women writers like Toni Cade Bambara, Alexis De Veaux and Gayl Jones, among others. Since I am writing another book right now, I like to read this when I take a break. Sometimes the interviews are like eavesdropping on a conversation happening at the kitchen table, other times the interviews are master classes in the role of the novel in Black liberation movements.
Favorite book when you were a child:
My mother was an enormous reader, so I was a kid who grew up in the library. Of course, inevitably, we would accumulate too many late fees, so we would buy books from yard or garage sales. I bought my first book in a series--the whole set--for 25 cents at the Rose Bowl Swap Meet. It was The Adventures of the Great Brain by John Dennis Fitzgerald. I loved that this kid, Tom, was always scheming and dreaming up some plan to make money or get something for free but he was kind, too. I was really into it. I didn't know it at the time, but the book probably spoke to me because though demographically, I was not a young white settler boy living in rural Utah during the mid 1800s, the book dealt with being a minority and having to confront injustice in a very closed community.
Your top five authors:
James Baldwin, Anna Akhmatova, Gayl Jones, Louise Erdrich, Toni Morrison. This is a rotating list, of course.
Book you've faked reading:
I'm a public reader. Subway. Buses. Airplanes. Restaurants. I am not ashamed to admit that I have faked reading many a book with complicated or otherwise seductive titles, it's kind of a birthright, given my graduate degrees. Without question I have faked reading anything by Jean Baudrillard, and Proust's In Search of Lost Time. I've also been thumbing my way through the 700 pages of Being and Nothingness by Jean-Paul Sartre for a couple of decades.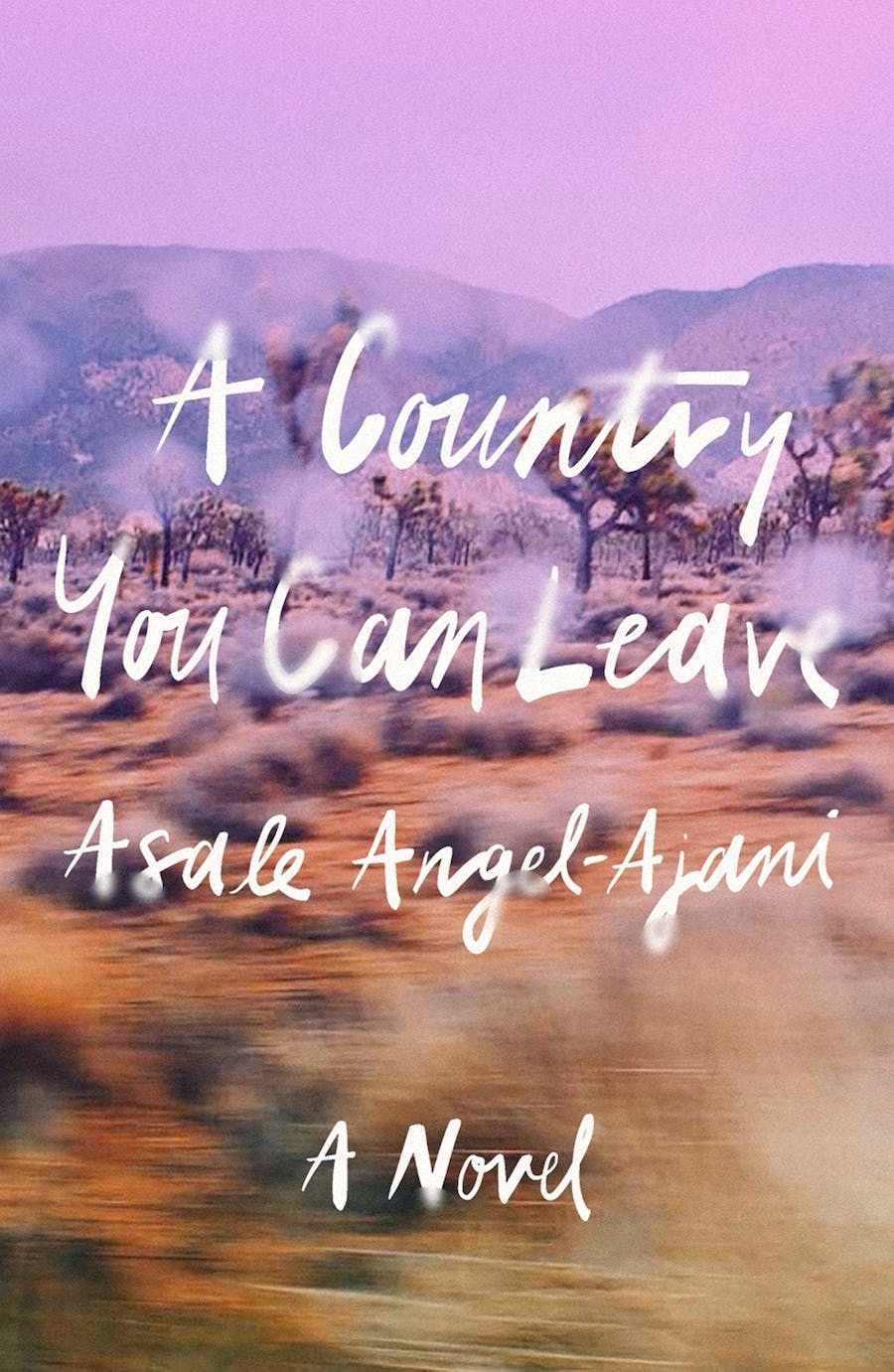 Book you're an evangelist for:
I have two books that I swoon and cry over to anyone who will listen. The first is Loukoum: The "Little Prince" of Belleville by Calixthe Beyala, translated by Marjolijn de Jager. It's a story about a seven-year-old Malian boy living in a Paris banlieue with his father and his two wives. It's a slim book, beautifully written, about class, race and male privilege in an immigrant community.
The second book is The Last Report on the Miracles at Little No Horse by Louise Erdrich. It is the perfect kind of book. It's gripping and original and tinged with a bit of mystery and a bit of a love story.
Book you've bought for the cover:
Too many books were bought for the cover. See my nightstand.
But also, many of the books I bought because they looked beautiful also thwart the negative connotation about "buying books" based on the cover. A book I bought based on a beautiful cover that was also very good and totally engrossing was Xochitl Gonzalez's novel Olga Dies Dreaming.
Book you hid from your parents:
I think I hid a lot of books from my mother, mostly, because any new book I got, my mother read first. She said it was because she wanted to see if they were appropriate, but I think it was because my mother would just tear through books when she wasn't working. She was always looking for something new to read. So, mostly, I hid books so that I could have the pleasure of reading them first. There were a few books that she censored though--Deenie by Judy Blume, another flea market find, and some book that I found in the literal gutter outside of my elementary school. I can't remember the title and that is likely because my twin sister and I (upon seeing how graphic and smutty the book was) decided to make a book jacket for it out of construction paper. We thought we weren't being obvious at all.
Book that changed your life:
I was given a seventh grade reading assignment and we had to pick a book off a long list to read and write about. I brought the list to my mother because she had huge stacks of books around the house, mostly from the bargain bins and yard sales, and a few (strategically) never returned books from the local library. My mother pointed to the list, saying she had a copy of Wuthering Heights in her room. She even let me go in to get it. This was a huge deal. My mother's room was off limits. I found the book, started reading it and was bored. Then I saw a Black woman on the cover of a book. I picked it up and began reading I Know Why the Caged Bird Sings by Maya Angelou. Even now, when I think about that book, I get emotional. The clearest memory of my life was the day I found that book. It was the first time I felt a small piece of understanding myself. Up to that point, I had not read anything that, though different, resembled my upbringing as a Black girl in rural California.
Favorite line from a book:
"Who hasn't ever wondered: am I a monster or is this what it means to be a person?" --from The Hour of the Star by Clarice Lispector
"Ci sono notti/ che non/ accadono mai." --Alda Merini, Selected Poems. [There are nights that never happen]
Five books you'll never part with:
Eva's Man by Gayl Jones
In the Vortex of the Cyclone, Selected Poems by Excilia Saldaña, translated by Flora González Mandri and Rosamond Rosenmeier
The Bone People by Keri Hulme
The True Confessions of an Albino Terrorist by Breyten Breytenbach
The Master and Margarita by Mikhail Bulgakov
Book you most want to read again for the first time:
It's hard to choose one book, but maybe Their Eyes Were Watching God by Zora Neale Hurston or Sula by Toni Morrison.

The Curator
by Owen King
Owen King takes readers into an impeccably crafted, wildly imaginative world in The Curator, as a young woman tries to find out what happened to her long-dead brother while the city in which she lives crumbles around her.
The unnamed city is known for its "essential unmappability," nicknamed the Fairest and ruled for centuries by "handsome, heavy-browed monarchs." It is dotted with luxury hotels, traces of pagan rites, secret societies and pickpockets, and split down the middle by a dank, gray-water river known as the Fair. King (Double Feature) succeeds in making this setting feel entirely strange and also eminently knowable--a hallmark that carries throughout nearly every aspect of The Curator, at once fantastical and yet grounded in a too-familiar reality of corrosive greed and power grabs. These things come to a head in the opening pages of King's novel, as the Fairest has just staged a revolution and is working to create a Provisional Government, to be led by an unlikely trio: a playwright, a once-wealthy student and a dockman. "They had done it, the whole bunch of them, literate and illiterate alike: thrown the brakes on the machine and brought it to a halt before it could swallow up any more lives. They'd taken back the nation's wealth for the people who made it."
Amidst the settling dust of the rebellion, Dora ("D") yearns to finally discover what happened to her long-dead brother, who once worked for the Society of Psykical Research. Before his untimely death, D asked her brother where he went during the daytime, only to be told, "I made friends with one interesting person, one thing led to another, and now I'm part of a whole set of interesting people, and we're going to save the world. I hope you'll want to join us eventually." Somewhat unwittingly, that's exactly what D does in her search for answers. Finding the Society's building reduced to rubble, she contrives to become curator of the National Museum of the Worker in the building next door, spending weeks carefully reconstructing the wax figurines in their employment habitats and picturing in her mind the rooms in which each figure lives, just as she does for each new person she meets. When a new neighbor moves in on the other side and her nights become punctuated by the screams of torture victims, the vision of the rebellious city and its new government begins to crack as D is brought further and further into schemes for power, money and everlasting life.
Because, despite the apparent success of the revolution, something in the city is off: "[T]here was a sense of something furtive and sly and marginal pervading everything, both inside and outside the walls of the museum." That sense leaks out across every page of The Curator, as what D--and the reader--believes to be true is slowly revealed to be a lie. Or, at the very least, an incomplete representation of the truth. Rumors abound: a Morgue Ship sailing across solid land, collecting the souls of murdered folk across the city; holy cats scheming; pickpockets and cutpurses leaping into the mayhem to make a penny or two; a stalled army front far away on the road into the city. As the cast of characters with whom D interacts becomes an increasingly complex web of interconnected people (it turns out six degrees of separation applies even in King's fantastical setting), the slow untangling of each rumor and how each person is connected to it is as compelling as D's own story.
That's the true magic of The Curator: watching King weave a story that is at once epic in scope--so many characters! Side plots galore! Romance and intrigue! Magic and gore and torture and lore!--and entirely focused on one woman: a daughter turned orphan turned maid turned accidental revolutionary turned curator of a national museum turned city's saving grace. The Curator is ultimately as difficult to categorize as D is, weaving together the real and the fantastical, full of curiosities and wonders, violence and beauty, and incredibly nuanced and layered characters that feel real. It's an absolute riot of a read, requiring a bit of patience as readers learn alongside D what to believe and whom to trust, what is real and what is fabricated--and whether that even matters in the end. With dark humor and a keen eye for detail, King invites readers into a genre-defying narrative that asks readers to imagine what might be and what could be, as a woman stands between two worlds of her own, asking the same. --Kerry McHugh
Scribner, $28.99, hardcover, 480p., 9781982196806
A Wild Victorian Tale of Supernatural Conspiracy
An Interview With Owen King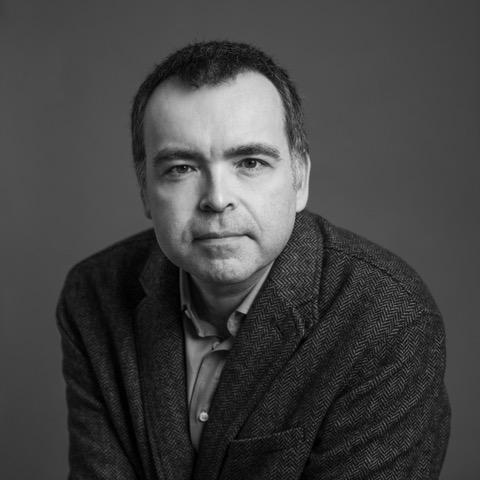 (photo: Anne Raftopoulos)
Owen King is the author of Double Feature and We're All in This Together, and co-author, with his father, Stephen King, of the horror novel Sleeping Beauties. His writing has also appeared in various magazines and journals, including a short story in Lady Churchill's Rosebud Wristlet that inspired his third solo book, The Curator (Scribner, March 7, 2023), a fantastical tale of a city on the brink of revolution and a woman making her way between worlds. King lives in upstate New York with his wife, novelist Kelly Braffet, and their cats, described below.
You've spoken before about your growth as a writer--and editor of your own work--over time. Did the process for The Curator feel different from your previous books?
The process of writing The Curator was a little different initially, because it was based on a short story called "The Curator" that I published a few years ago in the wonderful magazine Lady Churchill's Rosebud Wristlet. The story was its own, fully realized piece, but it was tightly contained; there were all these shadowy implications in the background, and I could see the shape of a bigger, wilder narrative that I wanted to tell. I also just really loved the main character, D, and the way she handled herself, her bravery and her secrets.
It's hard not to love D! What was it like to develop the short story into a full-length novel?
Once I committed myself to an attempt to tell that bigger, wilder narrative, it did take a little while for the novel to sort of absorb the story and move beyond it. The book is based on the short story, but I want to add that, ultimately, they only share a few elements, and even the elements they do share are often altered in significant ways.
The "bigger, wilder narrative" is just that--big and wild, fantastical and horrific and marvelous all at once. With so much wildness, not just in the imagined city against which the novel is set but also in the storyline itself, how do you describe this story to folks who ask what you're working on?
It's a challenge! That said, D is at the heart of the novel, and her narrative is the book's mainline, so probably the simplest way to describe The Curator is as the story of a domestic servant in a familiar but unnamed Victorian city who discovers a supernatural conspiracy.
Noting that your past works have been widely described as comical and The Curator, while it has moments of a biting kind of humor, is quite dark--what, if anything, felt different going into this story idea?
The fantastical elements of The Curator are front and center, as is the quasi-Victorian milieu; I'm not sure I've ever written anything that's so much of a "yarn." At the same time, I do hope that readers feel like the characters are "real," that their hardships and their desires and their senses of humor ring true. In that sense, The Curator is like any other fiction: its transportive pleasures depend on how compelling the characters are to begin with.
Fiction has that unique power to transport, as you mentioned, while also inviting new ways of thinking about our world and our lives within it. The Curator poses some big questions about power, voice, work and storytelling. Were there ideas or curiosities you hoped to inspire in D's story?
The world D inhabits doesn't think much of her--in fact, it often doesn't think of her at all. She's consistently underestimated and overlooked. There's so much to D, these great strengths and sorrows, and I hope readers respond to her point of view, and root for her, and feel like the narrative does her justice.
There are so many layers built into the world of The Curator and the city that you describe as unmappable... did you map it in any way in your head as part of the writing?
The city is dense and sprawling, a combination of late 19th-century London and late 19th-century New York, but most of the action takes place at a few key locations, so I had a concrete plan for where those important spots were in relation to each other, and that informed my mental map.
There's a fairly epic scope to the cast of this novel: Did you have a favorite to write and/or a favorite because you'd want to hang out with them?
D is absolutely my favorite character to write, probably ever. Her point of view is a pleasure to adopt: I greatly enjoy seeing the way she sees, the clarity of her observations, the specific tilt of her imagination.
Most of the characters in the book are a handful! There are not many I would like to hang out with, although they have their charms. There's an important character named Ike, a teenage thief who becomes friends with D, who would be fun to spend an afternoon with, although at some point we'd probably end up running from constables. There's also an animal character, the mascot of a luxury hotel, a cat named Talmadge XVII, who plays a crucial role, and I'd like to meet her. She'd be indifferent to meeting me, however.
Noting the ways you've woven cats into the narrative, I'm curious: Do you have a cat? Are you a cat person? A dog person? (Must we choose?)
My family has two tabby cats, Barney and Frankie, who are not very alike, but get along beautifully. Barney's a gentle older fellow, and Frankie's kind of a wild card. They enrich our lives a great deal. I love their serenity, and I love their purpose, the intense way that they do every single thing. I've probably had, oh, a half-dozen cats in my life, and they're all special to me.
I do love dogs, as well, but since we always have a cat, it never seems quite right to bring a canine home. --Kerry McHugh
Shelf vetted, publisher supported.
Rediscover
Rediscover: Ian Falconer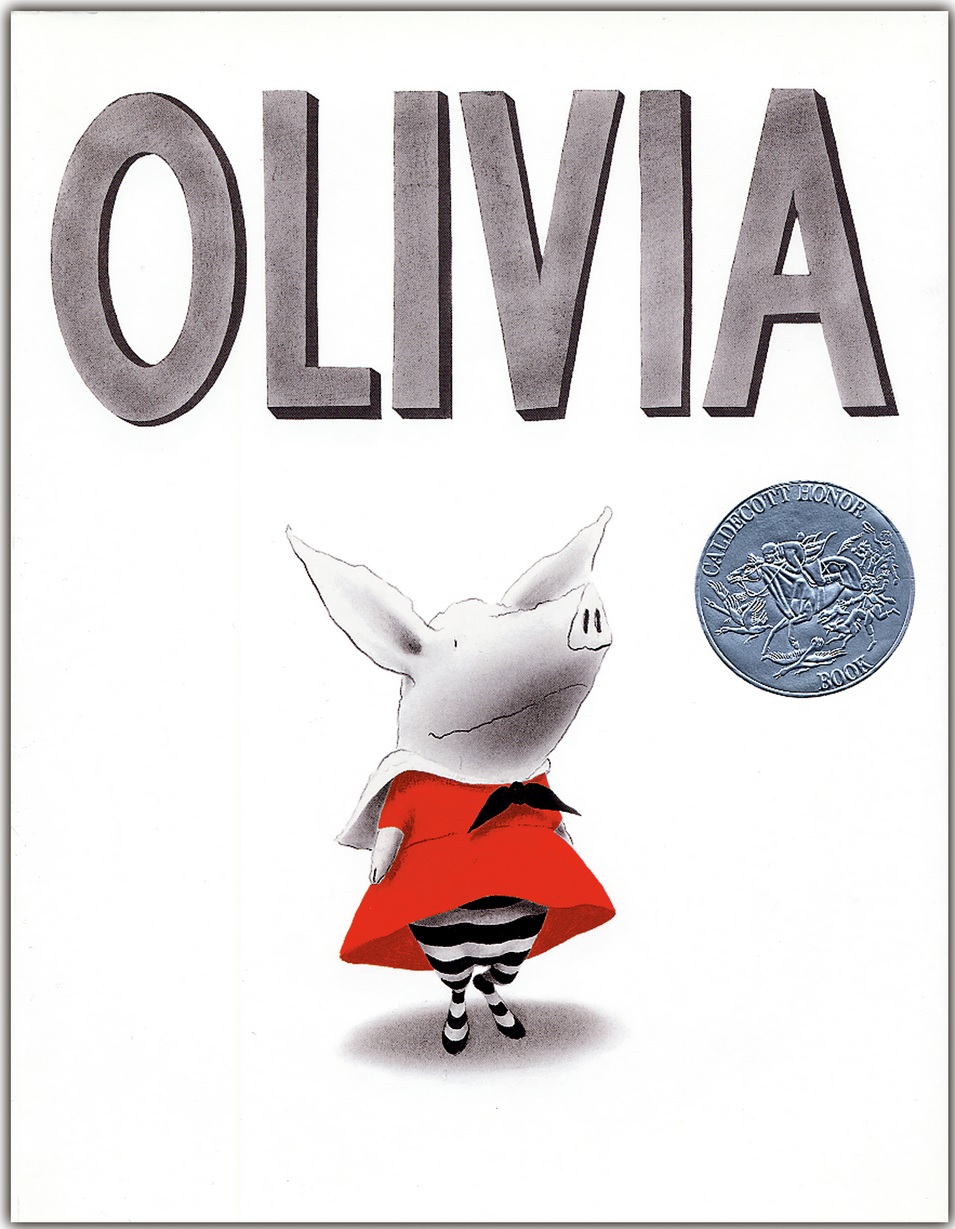 Children's book author and illustrator Ian Falconer, whose beloved Olivia book series has been translated into many languages and adapted into an animated TV series, died March 7 at age 63, NPR reported. Initially created as a Christmas gift in 1996 for his then three-year-old niece Olivia, the first Olivia book was published in 2000. It has sold more than 10 million copies and won numerous awards. He went on to illustrate and write seven sequels, culminating with Olivia the Spy in 2017.

Falconer began illustrating covers for the New Yorker in 1996, producing 30 magazine covers over his career. NPR noted that "it was this work that first caught the eye of Anne Schwartz, then a children's book publisher at Simon & Schuster. In an interview with NPR, Schwartz said she planned to commission Falconer to illustrate another author's book project, but he was more interested in showing her what was then the 100-page draft of Olivia."

"You could tell immediately that this was something really, really special," she said. "I thought to myself, this is unlike anything I've ever seen before. I've just really gotten lucky here."

Falconer studied art history at New York University before focusing on painting at the Parsons School of Design and the Otis Art Institute in Los Angeles. "After incubating his talent as a theater designer with David Hockney, assisting the renowned artist with sets and costumes for Los Angeles Opera productions in the late 1980s and early 1990s, Falconer went on to create set and/or costume designs for top-tier companies around the world, including Théâtre du Châtelet in Paris, New York City Ballet and The Royal Opera," NPR noted.

He continued to seek inspiration for his books from family members, including Two Dogs (2022), about the adventures of a pair of dachshunds, which was inspired by his sister's children. The Olivia series is available from Atheneum Books for Young Readers.