Week of Friday, May 19, 2023
We review two terrific books in translation this week: The Postcard, Anne Berest's "brilliant work of autofiction," prompted by the mysterious receipt of a postcard containing the names of four ancestors killed at Auschwitz, translated from the French by Tina Kover; and Fabio Morábito's "intricately clever, superbly executed 15-story collection" Mothers and Dogs, translated from the Spanish by Curtis Bauer. Plus Warrior Girl Unearthed, Angeline Boulley's Ojibwe-centered YA thriller, a "propulsive and empowered" companion to her Firekeeper's Daughter, and so many more!
Elsewhere in the book world, in response to a wave of book bannings, PEN America, Penguin Random House, authors, and parents have filed a suit against a Florida school district. Read about it here.
The Best Books This Week
Fiction
Independence Square: Arkady Renko in Ukraine
by Martin Cruz Smith
Inspector Arkady Renko returns for a bullet-train ride of assassinations, propaganda, and Putin in Independence Square, the 10th installment of Martin Cruz Smith's iconic series. It is June 2021, and Renko has a boring desk assignment; is nursing a painful breakup with his journalist girlfriend, Tatiana; and finds his only respite at the chess tables in Gorky Park where his adopted son, Zhenya, plays for pocket money. When an acquaintance asks for help in locating his daughter, Karina, an anti-Putin activist who recently disappeared, Renko jumps at the chance to immerse himself in his work.
With trenchant observations of modern Russia veiled in Renko's trademark cynicism, Smith (The Girl from Venice; Tatiana) adds a real-life challenge for his character, one based on the author's own experience: an unexpected diagnosis of Parkinson's disease. Renko has no time for self-pity, however, as he and Karina's beautiful roommate, Elena, a Crimean Tatar and fellow activist, are caught up in the chaos of violent clashes between their anti-Putin group, called Forum for Democracy, and the Werewolves, an ultranationalist, pro-Putin motorcycle club. When a series of political assassinations follow, Renko realizes that he and Elena are about to line up in the Kremlin's crosshairs. Zig-zagging from Moscow to Kyiv and Sevastopol (and back again), Renko gets closer to the truth of Karina's disappearance and the identity of the assassin--just as Russia gears up for its invasion of Ukraine, "Stalin's Great Terror updated for modern times." Independence Square is a smart political thriller with zippy dialogue and a timely plot that checks all the boxes for Smith fans. --Peggy Kurkowski, book reviewer and copywriter in Denver
Simon & Schuster, $26.99, hardcover, 272p., 9781982188306
The Late Mrs. Willoughby
by Claudia Gray
Claudia Gray (Defy the Stars) returns to Regency England in her delightful second Austen-centric mystery, The Late Mrs. Willoughby. Juliet Tilney (whom readers met in The Murder of Mr. Wickham) is thrilled to be visiting Colonel and Marianne Brandon (née Dashwood) in Devonshire. Jonathan Darcy is less thrilled to be visiting Mr. Willoughby, who bullied him constantly when they were schoolmates. When someone poisons (quite dramatically) Willoughby's wife, Sophia, at a dinner party, Jonathan and Juliet join forces to find the killer. What follows is a highly entertaining account of their attempts to investigate discreetly, plus a dawning realization on both sides of their feelings for one another.
Gray tells her story in alternating perspectives, letting readers see the story through both Juliet's and Jonathan's eyes. Though she's the daughter of the imaginative Catherine Morland, Juliet is sensible and sharp-witted. Jonathan, though he struggles with social niceties, is also a shrewd observer of those around him. Gray's mystery plot is enjoyably studded with references to familiar Austen characters, and others, including the Dashwood women and the Ferrars family, feature more prominently. Colonel Brandon's ward, Miss Williams, also receives her turn in the spotlight. A cast of engaging characters, a series of incidents seemingly targeting Willoughby himself, and several red herrings contribute to a satisfying solution. Gray leaves plenty of possibilities open for her characters' budding romance--and leaves readers hoping for more in the series. Fans of Austen will thoroughly enjoy the ways in which Gray expands on the original novels in this second adventure. --Katie Noah Gibson, blogger at Cakes, Tea and Dreams
Vintage, $17, paperback, 400p., 9780593313831
Don't You Dare
by Jessica Hamilton
Not all games are fun. Some, especially those played by adults, can cut deep, cause physical and psychological damage, and even end in tragedy, as Jessica Hamilton (What You Never Knew) persuasively depicts in her exciting second novel, Don't You Dare. Hannah and Scarlett became best friends in fifth grade. Like "conjoined twins," they were always together, until their duo became a trio in college with the arrival of Thomas. United by obsession, sexual tension, and their outsider status, they challenged each other to increasingly risky dares until one ultimatum ended badly. Now, 16 years later, Hannah is grieving a miscarriage and an emergency hysterectomy. Hamilton expertly shows Hannah at her lowest: she seldom leaves her house, her days filled with alcohol, reading, and the neglect of her daughters, ages 11 and 14. Her marriage to the controlling Evan disintegrates. She and Scarlett communicate only through social media. Then Thomas moves to Hannah's town in upstate New York, wanting to resume their game of dares, and an affair. As before, challenges become perilous, and the threat of danger grows, upending Hannah's life even more.
Hamilton's look at friendship's dark side fuels the novel's intense plot, enhanced by a character study of the easily manipulated Hannah. Hannah's grief and self-imposed isolation make her more vulnerable to others, including Evan, who once had her committed and threatened she'd lose her children; a nosy neighbor who keeps tabs on her activities; and Thomas, who pressures her into reckless trysts, regardless of her mental health. The tension doesn't stop in Don't You Dare. --Oline H. Cogdill, freelance reviewer
Crooked Lane, $28.99, hardcover, 272p., 9781639103058
Summer Reading
by Jenn McKinlay
Two young, single professionals spend the summer on Martha's Vineyard, intending to figure out the what's-next in their lives in the immensely enjoyable rom-com Summer Reading by Jenn McKinlay (Wait for It; Paris Is Always a Good Idea). Samantha "Sam" Gale, a chef, leaves her restaurant job when she is passed over for a promotion. She agrees to stay with her teenage half-brother, Tyler, at the family home on Martha's Vineyard, where he is entered in a summer robotics competition at the local library.
On the ferry en route to the island, Sam inadvertently knocks into Bennett "Ben" Reynolds, sending the book he's reading overboard. This meet-cute proves an auspicious beginning. Sam has cleverly hidden her dyslexia, a neurodivergent condition which has long impacted her life. Ben, a lover of words and books, has taken a librarian temp job for the summer on the island in the hope that, while he's there, he can locate the father he's never known. After Sam and Ben cross paths again via Tyler's library program, the two strike up a friendship that turns to romance. The two champion each other: Ben helps Sam write a cookbook that compiles the recipes of her beloved Portuguese grandmother--recipes she's committed to memory--and Sam encourages Ben in the search for his father.
Is it possible to identify, retrieve, and restore missing pieces in life? And if so, how do such discoveries change relationships? McKinlay's breezy, pleasure-filled escape probes these questions and more, while happily entertaining romance readers along the way. --Kathleen Gerard, blogger at Reading Between the Lines
Berkley, $17, paperback, 480p., 9780593545720
Love Buzz
by Neely Tubati Alexander
Serena Khan is, by all accounts, successful: her long-term boyfriend is about to propose, she's got a great job at an accounting firm, and she has an apartment in Seattle she loves. Still, a question has nagged her since her mother's death years earlier: "What if I don't want this life I've built?" It's a question likely to be familiar to anyone who's ever defined success based on someone else's expectations--and forms the heart of Neely Tubati Alexander's heartwarming debut novel, Love Buzz.
Serena is at an over-the-top bachelorette party in New Orleans when she meets Julian. The "like, serious, instantaneous chemistry" she feels with him is the polar opposite of the "calm at first sight" feeling she has with her boyfriend, and that spark of passion sets off a chain of events that includes quitting her job, breaking up with her boyfriend, and, for the first time ever, living without a plan. "There are no set paths, Serena. Only choices," advises Odette, the "potty-mouthed, Southern white lady fairy godmother" she meets on her flight back from New Orleans. There's a "Cinderella"-esque quality to Love Buzz (a chance meeting upends a woman's life, a fairy godmother offers guidance, etc.), but unlike the fairy tale, Alexander's debut is more than the romance at its center, and offers no neat and tidy happily-ever-after. Love Buzz offers readers a delightful story sure to spark moments of thoughtfulness and joy as Serena seeks a life crafted for--and by--herself, which just might include the very charming man she must find again. --Kerry McHugh, freelance writer
Harper Perennial, $17.99, paperback, 304p., 9780063292918
100 Morning Treats: With Muffins, Rolls, Biscuits, Sweet and Savory Breakfast Breads, and More
by Sarah Kieffer
Those looking to host a memorable brunch (or to simply bring a smile to family members' faces) need look no further than 100 Morning Treats: With Muffins, Rolls, Biscuits, Sweet and Savory Breakfast Breads, and More by Sarah Kieffer (100 Cookies; The Vanilla Bean Baking Book). This wonderfully delectable cookbook is chock-full of amazing baked goods--perfect for breakfast, brunch, even afternoon tea--with recipes adaptable for a wide range of skill levels.
Kieffer's writing style is concise but friendly, as she documents her history in the restaurant and coffee shop industries, and showcases the skills she learned there. Full of practical baking advice and luscious pictures that will leave readers drooling, 100 Morning Treats is downright lovely. There are tried-and-true items, such as Blueberry Muffins, "Good Morning Berry Crisp," and Cinnamon Swirl Bread. But there is also more exotic fare: Lemon Curd Bostok, Mini Dutch Babies, and Ham and Cheese Breakfast Sliders, to name a few. Kieffer even includes ideas for drinks to mix and music to play, making the morning experience truly unforgettable.
Additionally, Kieffer includes helpful guides for basic doughs that can be used in numerous baked goods: Buttermilk Dough, Pull-Apart Bread Dough, Cheater Croissant Dough, and more. Combine these with her instructions for making Pastry Cream, Caramel, Pecan Streusel, or Crème Fraiche, and readers will be able to turn 100 treats into countless more. Perfect for new and experienced bakers alike, 100 Morning Treats is a welcome addition to any kitchen. --Jessica Howard, freelance book reviewer
Chronicle, $27.50, hardcover, 304p., 9781797216164
What You Don't Know Will Make a Whole New World
by Dorothy Lazard
Longtime Oakland public librarian and historian Dorothy Lazard explores her childhood, her intellectual journey, and her relationship with her chaotic, loving family in her impressive memoir, What You Don't Know Will Make a Whole New World. The title comes from something Lazard's grandmother, Mam'Ella, told her after Lazard, her mother, and her brother Albert moved from St. Louis to San Francisco to be near their extended family. Rather than being discouraged, Lazard took the statement as a challenge: through the public library, newspapers, and conversations with her elders, she became determined to learn everything she possibly could.
Lazard is unstinting in her portrayal of challenges and joys: the glory of being young and Black just as the Black Power movement and Black artists were at the forefront of culture, and the constant racism she faced at school and elsewhere. She details her mother's struggles with epilepsy and her brother's troubled teenage years, as well as the places where she found refuge: the local newsstand, the library, and eventually the apartment she and her sister, Sarah, called home. Lazard also captures a particular moment in the evolution of cities like Oakland: gentrification, and new corporate buildings replacing older, smaller businesses. Longing to become a writer, she became a keen noticer and note taker--skills that serve her well as a librarian and an author.
Written in a clear, matter-of-fact voice, Lazard's memoir is a vivid slice of American life and an account of one young Black woman's journey of becoming. --Katie Noah Gibson, blogger at Cakes, Tea and Dreams
Heyday, $20, paperback, 224p., 9781597146081
What's Cooking
Hot Cookbooks for a Cold Spring
Ah, spring. In my spring, here in the wet Northwest, peony stalks are rocketing out of the ground on schedule, and buds abound in my neighborhood. But persistent cold nights killed the produce I preemptively planted in the optimism of a one-off sunny afternoon. Cue the supermarket, where rhubarb now rules, the asparagus is on point, and the bounty of fresh spring produce colors my tastebuds, and my newly restocked collection of cookbooks.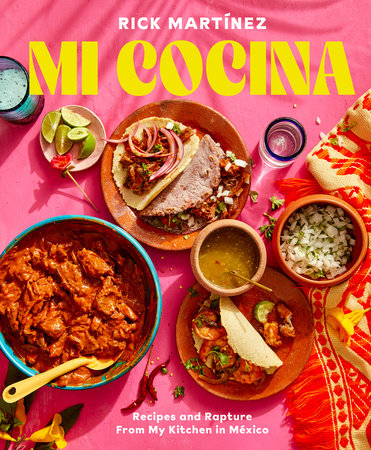 For warm flavors from south of the United States border, I turn to Mi Cocina: Recipes and Rapture from My Kitchen in Mexico: A Cookbook by Rick Martínez (Clarkson Potter, $35). A beloved chef on YouTube (the Food52 channel and Pruébalo in the Babish Culinary Universe), Martínez has helped scores of us cook our way through the pandemic and beyond. Get a vibrant, verdant greens fix with tender herb-laden Arroz Verde, and please pescatarians with buttery shrimp-filled Tacos Gobernador or Tacos Capeados: corn-fried fish tacos with papaya, tomatillo, and a spicy cream sauce worth making a double batch of for dipping, spreading, and surreptitiously sneaking straight spoonfuls of.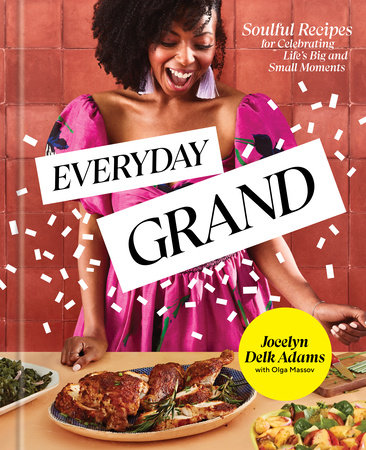 Another new favorite: Grandbaby Cakes blogger Jocelyn Delk Adams's Everyday Grand: Soulful Recipes for Celebrating Life's Big and Small Moments: A Cookbook (written with Olga Massov; Clarkson Potter, $32.50). Adams's philosophy for life radiates positivity: "Acing a test, getting that job offer, finally finishing a book you've been reading for a while should be just as much cause for joy as a wedding anniversary or holiday. We should celebrate our real lives." Especially delicious recipes relayed in Adams's buoyant voice include Crabby Hush Puppies, Mango Jerk Jackfruit Tacos, Peri-Peri Ginger Beer Chicken, and Purple Rain Sweet Potato Swirl Cheesecake.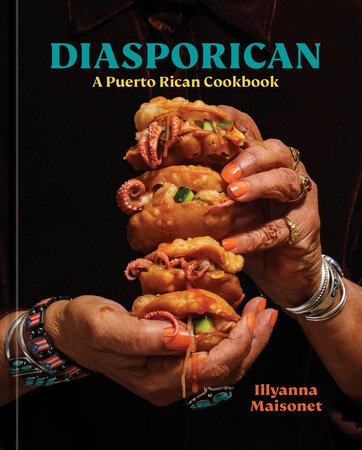 Also worth celebrating: the powerful Diasporican: A Puerto Rican Cookbook by Illyanna Maisonet (Ten Speed, $32.50). The first Puerto Rican newspaper food columnist in the United States, Maisonet delivers a thoughtfully wrought book honoring the myriad and complex flavors of the Puerto Rican stateside diaspora. Her fantastic Papas Rellenas rely on a convenient surprise: instant potato flakes, pairing beautifully with Mami's Mushroom Chicken or Nana's Oven-Barbecued Ribs. To sip, try the silky classic Coquito or Roasted Piña Colada.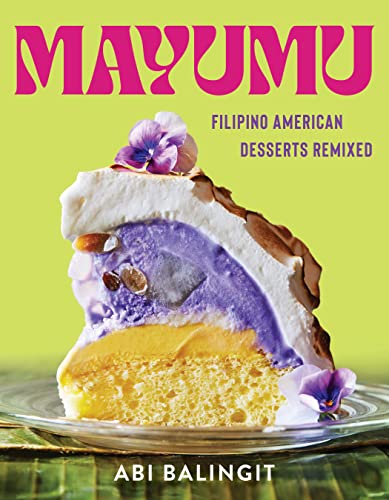 For sweet-tooth indulgence, Mayumu: Filipino American Desserts Remixed by The Dusky Kitchen baking blogger Abi Balingit (Harvest, $40). Balingit's parents were born in the Philippines, but she grew up in California and now hails from New York City. Her approach to sweets blends traditional Filipino flavors with elements of cuisines from the variety of cultures represented everywhere she's lived. Standouts include the Matcha Pastillas, Yema Buckeyes, and Lemon Sunshine Uraro Cookies. And for an unforgettable twist on a classic, try the Adobo Chocolate Chip Cookies--complex and caramelly from brown butter, bay leaves, soy sauce, and vinegar, dusted with pink peppercorns.
As for my own garden? My lettuce and peas are toast. But I'll try again soon, maybe as soon as I finish prepping another round of Balingit's Adobo Chocolate Chip Cookies. This time I'll freeze them in pre-rolled balls to cook on demand--as a reward for, say, digging a few new holes in the garden once the sun returns. --Katie Weed

Discover Great Publishers
Welcome from Gibbs Smith CEO Brad Farmer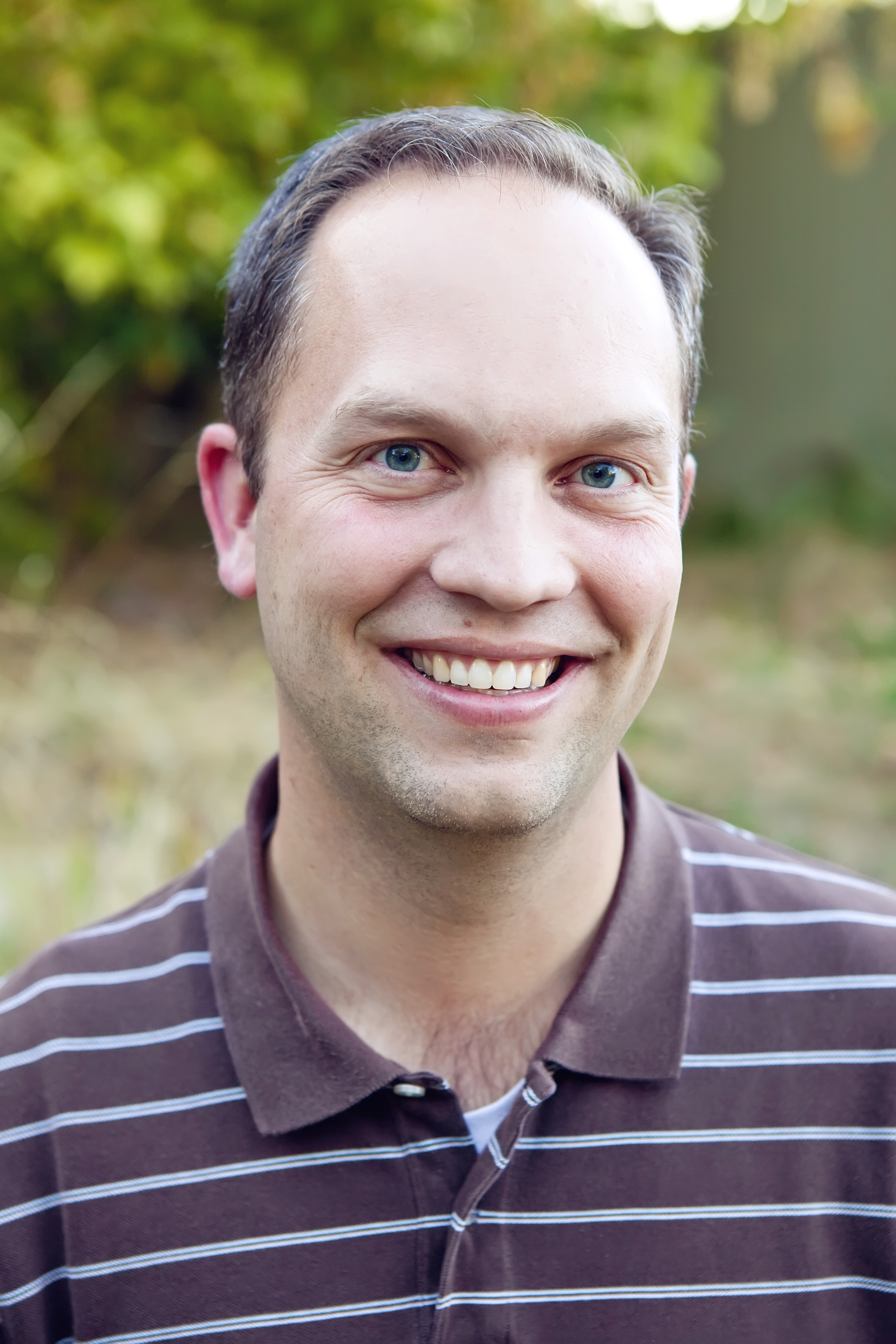 Brad Farmer
What is Gibbs Smith? People often think of us as publishers of Western fashion and humor, luxury interior design and architecture, throwback cookbooks, southern comfort food, award-winning state history curriculum, and BabyLit® children's books. These all have a place in our catalogs, but in 2023 we are much, much more.
Gibbs Smith started the publishing journey with his wife, Catherine, in 1969 after authoring the seminal biography of union songwriter Joe Hill. Gibbs's interests peregrinated with his contacts among artists, poets, designers, architects, and writers, so much so that the iconic peregrine colophon continues to identify the company today.
Although varied, Gibbs's interests never wandered far from history, nature, culture, and design. Our mission statement, "To enrich and inspire humankind," is a broad invitation for our books to promote cultural literacy, civic responsibility, and appreciation for the beauty and fragility of our planet.
Gibbs and Catherine also never abandoned their pro-worker views. In 2015, they sold half of the company to its employees. Our ESOP structure ensures that every employee receives ownership shares regardless of their role and ability to afford it. We took our largest step towards ongoing independence and employee ownership in August 2022 when the company became completely ESOP owned.
By the time Gibbs passed in 2017, these diverse interests and devotion to the betterment of society had been built into the DNA of the company. We began our own journey to write these values into our governing documents and practices, culminating in our recent certification as a B Corp. Our expanded and more focused effort as an employee-owned, certified B Corp is to create books, online programs, and gift products to educate, enrich, and inspire people about the world around us in accessible, inclusive, equitable, and sustainable ways.
Who is Gibbs Smith today? We are 100+ employee-owners working to provide a positive impact on society. Through our 7 Cats imprint, we produce children's books at lower price points and companywide we participate in donation programs to promote literacy in our communities and schools. Our Education segment produces fact-based and 100% standards-aligned state, national, and world civilization history courses, exciting and beautiful supplemental social studies materials, education thought leadership publications, and educator training. We work to reduce our impact on the environment, offsetting 100% of our Scope 1 and Scope 2 emissions and those Scope 3 emissions we can measure.
You'll still see Western humor, Southern cooking, social studies, and culturally aware children's books on our lists. But you'll also see reading-themed gift products, national online social studies software, modern designers giving insights into their beautifully decorated spaces, and photographic collections of Western icons. No matter where our new peregrinations take us, our commitment to do the right business the right way will follow. --Brad Farmer, CEO, Gibbs Smith
Spring Titles from Gibbs Smith
Edible Wild Plants, Volume 2: Wild Foods from Foraging to Feasting by John Kallas, Ph.D. ($27.99, 9781423641346, May 16)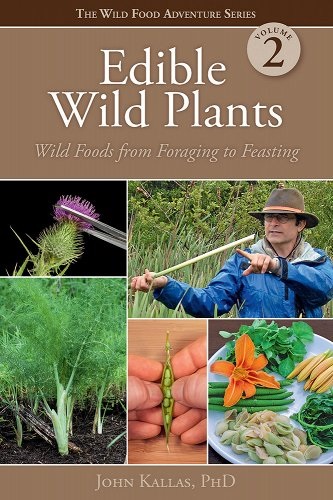 This is a user-friendly, pictorially based guide providing all readers need to know to start fully enjoying wild foods. It helps them successfully identify plants, develop gathering strategies, and learn preparation and cooking techniques. It lays a foundation and covers plants one is likely to come across on a daily basis in North America or Europe. The book has 460 photographs and illustrations, fun and authoritative text, focused attention on plant details, nutrient tables, range maps, recipes, and a plethora of additional preparation and cooking tips.
This book features plants in five flavor categories: foundation, tart, pungent or peppery, bitter, and distinctive & sweet, an approach that helps readers use the plants in pleasing and predictable ways. Imagine frequently including cattail, nettles, pokeweed, marshmallow, daylily, wild radish, and everlasting pea in your meal planning knowing that you acquired these plants from your own foraging adventures. There is also a section devoted to identifying and knowing poison hemlock, often confused with wild carrot in certain stages of development.
John Kallas is an authority on North American edible wild plants and other foragables, and has learned about wild foods through formal academic training and more than 35 years of hands-on field research. He has a doctorate in nutrition, a master's in education, and degrees in biology and zoology. In 1993, he founded the Institute for the Study of Edible Wild Plants and Other Foragables along with its educational branch, Wild Food Adventures. Located in Portland, Oregon, his company offers regional workshops and multi-day intensives on wild foods.
Puppy Love: An Illustrated Guide to Picking Your Perfect Canine Companion by Melissa Maxwell, illustrated by Sara Mulvanny ($17.99, 9781423663546, May 16)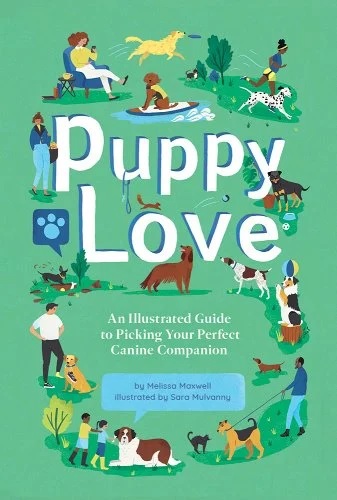 Taking its cues from online dating, Puppy Love hilariously explores the pros and cons of puppy-parenting different types of canine companions. The perfect gift for any dog lover, these illustrated doggie dating profiles will have you howling with laughter.
Puppy Love delves into the doggie dating scene by first setting the foundation for a successful relationship, including the keys to successful cohabitation and how to know when you've found The One. More than 40 pooch profiles cover everything from grooming, personality, and deal breakers. Love long walks? The short-legged Corgi might struggle to keep up. Have a penchant for expensive, fragile home décor? The gentle giant Great Dane might break your stuff--and your heart. Not sure where to start? Take the Cosmo-inspired quiz to narrow down your matches.
Melissa Maxwell is an editor and author of many books. Sara Mulvanny has worked on a range of projects from books and magazines to large-scale illustrations for museums and restaurants. When not in her studio, she loves to go for walks in the surrounding countryside with Mabel, her Airedale puppy.
Egg Rolls & Sweet Tea: Asian Inspired, Southern Style by Natalie Keng ($32, 9781423661498, June 6)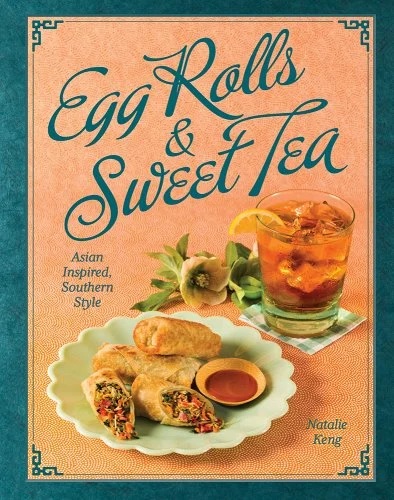 Ni hao, y'all! Egg Rolls & Sweet Tea: Asian Inspired, Southern Style is in part a memoir of Natalie Keng's personal food journey growing up in the deep South, but it's also a cookbook full of tasty Asian-American and Southern fusion dishes, sauces, and drinks that home cooks will enjoy preparing and sharing. Its 100 recipes celebrate inclusivity and diversity at the dinner table with the best from various cultures, cooking styles, and comforting foods. Among the recipes: Fried Chicken Spring Rolls with Honey; Rainbow Black-Rice Salad; Okra and Tomato Stir-Fry; Black-Eyed Pea Hummus; Georgia Bourbon Coca-Cola Meatloaf; Golden Milk and Sorghum Hot Toddy; and, of course, several recipes for egg rolls and sweet teas.
A pioneer in innovative leadership development, Natalie Keng is the founder and CEO ("Chief Eating Officer") of Global Hearth, a business that leverages the power of food and culture to promote team-building and employee engagement in support of corporate initiatives through its Cooking Up a Better World platform. Locally known as the Chinese Southern Belle, Keng is the creator of an award-winning line of Georgia-grown, Asian-inspired sauces (launched at Whole Foods Market) that feature natural ingredients and old family recipes, earning her the title The Sauce Maven. Before starting her own business, Keng was a strategic marketing executive in a Fortune 100 corporation. Keng is a recipient of the Greater Women's Business Council's Trailblazer Award and was appointed to serve on the Governor's Health Task Force. A graduate of Vassar College, Keng holds a Master of Public Policy from the Harvard Kennedy School of Government.
Southern Lights: Easier, Lighter, and Better-for-You Recipes from the South by Lauren McDuffie ($30, 9781423661474, June 6)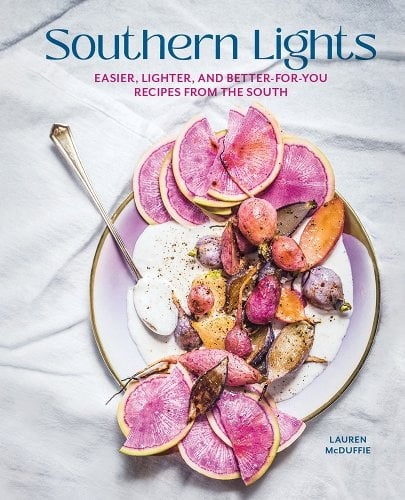 Southern Lights offers a fresh take on Southern-style cooking rooted in the notion that great Southern food doesn't have to be heavy or unhealthy. This is for the modern home cook and has more than 100 recipes for simple Southern food, reimagined and made with less.
Besides remaking traditionally heavy recipes in a more healthful way, Southern Lights shows that some Southern fare is light to begin with (after all, the heart of Southern cooking features fresh, seasonal produce). This will also give readers ways to enjoy favorite Southern dishes more often and includes some seriously delicious Southern powerhouses for breakfasts, lunches, appetizers, snacks, dinners, holiday dishes, desserts, and more. Among the recipes: Sheet Pan Catfish with Okra, Corn, and Tomatoes; Chile-Soaked Watermelon with Smoked Almonds; Creamy Roasted-Garlic Mashed Potatoes; Pimiento Cheese Hummus; Hushpuppy Popovers; and Snow Cream for Southerners.
Lauren McDuffie is a cookbook author (Smoke, Roots, Mountain, Harvest), food blogger, photographer/stylist, and creator of the cooking blog My Kitchen Little and the food blog Harvest and Honey.
Publisher-supported content.
Rediscover
Rediscover: Straight Man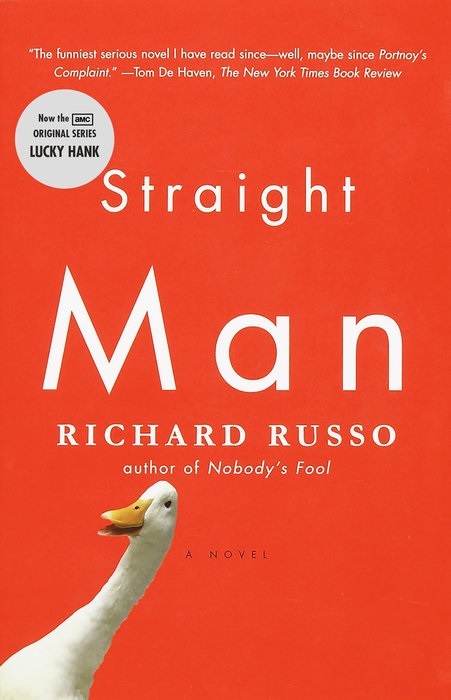 Lucky Hank, a dark comedy television series based on the novel Straight Man by Richard Russo, released the final episode of its eight-episode first season earlier this month on AMC. Bob Odenkirk stars as Hank Devereaux, chair of the English department at an underfunded Pennsylvania college. Hank, a bored creative writing professor and frustrated writer, contends with a myriad of personal problems amid a tumultuous academic environment--by the end of the first episode, Hank loses an English department no-confidence vote before accidentally being reelected as chair. The main cast includes Mireille Enos, Cedric Yarbrough, Diedrich Bader, Olivia Scott Welch, Sara Amini, and Suzanne Cryer, with guest appearances by Oscar Nuñez, Kyle MacLachlan, Chris Gethard, Chris Diamantopoulos, and Brian Huskey playing author George Saunders. Aaron Zelman, writer/producer of The Killing, and The Office alum Paul Lieberstein adapted Russo's novel and serve as showrunners.

Straight Man, first published by Random House in 1997, was inspired by Russo's experiences teaching at Southern Illinois University Carbondale, Southern Connecticut State University, and Penn State Altoona. His 2001 novel Empire Falls won the Pulitzer Prize for Fiction. Russo has also written seven other novels, a memoir and short story collection. His latest book, Somebody's Fool, will be published by Knopf on July 25. Straight Man is available in paperback from Vintage ($18). --Tobias Mutter