Week of Friday, May 12, 2023
This week, we review Becky Albertalli's sixth solo novel, Imogen, Obviously, "a sparkling romance and a moving account of a young woman's bisexual awakening"; along with two nonfiction works about strong women, First Lady of World War II by Shannon McKenna Schmidt, which "captivatingly captures" Eleanor Roosevelt's five-week tour of the South Pacific war zone in 1943; and Anna Bogutskaya's "nutrient-rich and delicious exploration" of film and TV's Unlikeable Female Characters. Plus so many more!
In The Writer's Life, Sara Herchenroether discusses the way she grappled with the word "survivor" and how that led to her first novel, The Night Flowers.
The Best Books This Week
Fiction
Playing It Safe
by Ashley Weaver
In Playing It Safe, the third Electra McDonnell mystery, Ashley Weaver sends her quick-witted heroine to Sunderland for an adventure filled with espionage, bird-watching, and some good old-fashioned safecracking. Weaver (The Key to Deceit; A Peculiar Combination; A Deception at Thornecrest) takes Ellie out of her usual London context to test her mettle as a spy, which also adds a few layers to her already complicated relationship with Major Ramsey.
Weaver renders her 1940s setting in crisp historical detail; Ellie narrates, and she makes it her business to notice things. Ellie narrowly escapes injury upon her arrival in Sunderland and witnesses a suspicious death, prompting her to start investigating on her own before the major even arrives. The two have a charged, highly entertaining dynamic marked by respect for each other's intelligence; clashing investigative methods; and quite a bit of romantic tension. As Ellie wrestles with her inconvenient feelings, she also befriends a group of locals around her own age, any one of whom may be hiding something.
Weaver's plot zips along, taking in a wealthy eccentric with a penchant for birds and rare books, as well as the local chemist's shop, a printing press, and a possible forgery ring. Ellie finds herself in dire circumstances more than once, but her quick wit, lock-picking skills, and luck get her out of a few tight spots. A cliffhanger ending involving a family secret will leave readers eagerly awaiting Ellie's next adventure. --Katie Noah Gibson, blogger at Cakes, Tea and Dreams
Minotaur, $28, hardcover, 272p., 9781250885876
Science Fiction & Fantasy
The Salt Grows Heavy
by Cassandra Khaw
Cassandra Khaw (A Song for Quiet; Hammers on Bone) vivisects myths and stitches them into each other in The Salt Grows Heavy, a gorgeous and gory horror fantasy novella that thrums with the pull of the deep. A mermaid princess whose newborn daughters have devoured a kingdom leaves her offspring to feast on the subjects of their father, a prince who stole her from the sea and cut out her tongue. Accompanying her into the world is a mild-mannered plague doctor, an androgynous being stitched together from many bodies. Out in the wild, the pair meet a collection of savage children who make games of murdering each other. The children lead them to their "saints," the same three mad surgeons who created the plague doctor. When the plague doctor decides they cannot leave the children to serve as body-part farms for the surgeons' experiments in immortality, the mermaid joins her companion in a cruel and deadly cat-and-mouse game that will take them into the heart of their own darkness.
"All of my kind are just souls with a cloak of skin and scales, barely tethered to the act of living," the mermaid says, but her narrator's voice is fresh and vital, the depth of her growing attachment to the plague doctor palpable. The sweetness of their bond provides a bright spot in a progressively darker and bloodier story made vivid by Khaw's poetic prose. Fantasy horror fans should love this fairy-tale gem. --Jaclyn Fulwood, blogger at Infinite Reads
Tor Nightfire, $21.99, hardcover, 112p., 9781250830913
Scarlet
by Genevieve Cogman
Some of the French aristocrats fleeing the revolution aren't just metaphorical bloodsuckers in Scarlet by Genevieve Cogman (The Untold Story; The Dark Archive; The Invisible Library), but that "demmed" elusive Pimpernel and his league are out to rescue all they can just the same. Nellie Dalton hopes for more than her position as a housemaid to a vampire baroness. She has enough seniority that she's no longer required to bleed into a cup for her mistress, but she hopes one day to be a lady's maid or even an embroiderer in a shop in London. Then the baroness calls her in specifically to serve refreshments for two of her guests, and show them that she bears an uncanny resemblance to someone they all know from France. Soon she is whisked away to Blakeney Manor to learn how to play her role in the most ambitious plan yet from the League of the Scarlet Pimpernel.
Cogman perfectly captures the voice of the original Scarlet Pimpernel in the novel of the same name by Baroness Orczy, and is clearly well-versed in the entire series. Fans will be thrilled to find themselves half a step ahead, with just the right subtle reference cluing them in on a character's identity before it's revealed. Still, there is plenty of adventure for those with no previous knowledge--all of it just melodramatic enough. If the ramifications of the Scarlet Pimpernel being friendly with literal vampires are to be explored more thoroughly in future installments, the result could be an even more perfect paranormal pastiche. --Kristen Allen-Vogel, information services librarian at Dayton Metro Library
Ace, $17, paperback, 368p., 9780593638286
Impossible People: A Completely Average Recovery Story
by Julia Wertz
Cartoonist Julia Wertz (Drinking at the Movies) makes comics that defy expectations, and with Impossible People, she offers a graphic memoir that tackles addiction, but with none of the expected dramatic highs and lows. The book opens boldly with a single panel depicting Wertz stranded after crashing a rental car in Puerto Rico and the simple phrase: "What the fuck." As the narrative flashes back to four years earlier, readers might assume they know what's going on--a drunk Wertz crashes her car, and realizes she has a problem. But in the comic, as in life, it's not that simple.
Wertz perfectly captures the oscillation between wanting to quit drinking and being unable to, a dance familiar to many who struggle with addiction. She knows she has a problem, but she's not as bad as her brother, who regularly overdoses before seeking treatment and getting sober. By contrast, she has a quiet and dull life, even if it is one dominated by a need to drink to the point of blacking out every night.
Despite these difficult elements, Impossible People is decidedly funny. The book is also uncommonly beautiful. Wertz proved her skill at architectural drawing in Tenements, Towers & Trash, and here she uses meticulously observed and finely crafted city scenes as a backdrop to her story. The contrast between the deceptively simple panels focused on dialogue or relationships and the heavily detailed storefronts and streetscapes is incredibly effective, helping readers to see, as Wertz does, the beauty of "little scenes of everyday life." --Sara Beth West, freelance reviewer and librarian
Black Dog & Leventhal, $30, hardcover, 320p., 9780762468256
The First Lady of World War II: Eleanor Roosevelt's Daring Journey to the Frontlines and Back
by Shannon McKenna Schmidt
In 1943, during the grueling war with Japan, First Lady Eleanor Roosevelt went on a five-week tour of the South Pacific that included Guadalcanal and other battle sites. Shannon McKenna Schmidt (Writers Between the Covers, with Joni Rendon) fully and captivatingly depicts the journey in The First Lady of World War II. Eleanor had already controversially broken the tradition of the quiet, demure First Lady in the first decade of Franklin Roosevelt's presidency by publicly supporting the New Deal, the war effort, and the struggles of Black people, poor people, and women. Now she was traveling by herself in the war theater.
In the beginning, it was a top-secret trip that was frowned upon by many military leaders. But Eleanor persisted, wanting most of all to show "our boys" that they were supported by the people back home. She made a point of visiting as many individual soldiers as she could, from the highest to the lowest ranks, particularly the wounded in hospital wards. She lifted morale with her compassion and energy and repeatedly won over those who disagreed politically with her or didn't think she should make such a trip. Australia and New Zealand, which sometimes felt neglected by their allies in the Northern Hemisphere, welcomed her like royalty. Although the trip was exhausting--she lost 30 pounds in five weeks--it was considered more than worth the many risks.
Relying on such sources as contemporary news reports and commentary, letters, reminiscences by soldiers, Eleanor's diary, and her regular newspaper column, "My Day," McKenna Schmidt puts the trip in context and provides a lively account of an often overlooked, inspiring journey. --John Mutter, editor-in-chief, Shelf Awareness
Sourcebooks, $26.99, hardcover, 336p., 9781728256610
These Are the Plunderers: How Private Equity Runs--And Wrecks--America
by Gretchen Morgenson and Joshua Rosner
Those who don't closely follow the world of business and investing may be only dimly aware of the phenomenon known as private equity. By the time readers have finished Pulitzer Prize-winning investigative reporter Gretchen Morgenson and banking and financial consultant Joshua Rosner's thorough, unsparing These Are the Plunderers, their eyes will be opened wide to the machinations of this small group of "modern-age robber barons" whose relentless practice of a "rapacious form of capitalism" allows them to amass unimaginable wealth at enormous cost to American businesses, workers, and taxpayers.
In their disturbing story, Morgenson and Rosner (Reckless Endangerment) devote considerable attention to the activities of Leon Black and his investment firm Apollo Global Management. Apollo rose out of the ashes of Drexel Burnham Lambert, a Wall Street company that became notorious in the 1980s for peddling so-called junk bonds to finance corporate buyouts, and that collapsed amid charges of criminal fraud. Executive Life Insurance Company had been a Drexel client, and in a painstaking account, the authors describe how Black took advantage of that connection to engineer, with the aid of California's insurance commissioner, a takeover of the troubled insurer. The result? Massive profits to Black and Apollo, and disastrous losses of some $3 billion to Executive Life's policyholders.
These Are the Plunderers presents many more of these troubling case studies. Men like Leon Black don't build or create anything. As Morgenson and Rosner so lucidly explain, these "modern privateers" simply act as dealers reshuffling marked cards in the deck of American capitalism. In the high stakes game they're playing, it's a deck that's stacked against the rest of us. --Harvey Freedenberg, freelance reviewer
Simon & Schuster, $30, hardcover, 400p., 9781982191283
Unlikeable Female Characters: The Women Pop Culture Wants You to Hate
by Anna Bogutskaya
Good pop-culture writing is the literary equivalent of a nutritious Twinkie. Anna Bogutskaya's Unlikeable Female Characters: The Women Pop Culture Wants You to Hate is a nutrient-rich and delicious exploration of film and television's so-called unlikeable women. It's also a caution that prizing on-screen female likeability ("code for marketability") while applauding male characters who misbehave caters to a pernicious double standard.
Following a brief history of unlikeable female characters in movies and on TV, Bogutskaya devotes chapters to each of nine such personae: the Bitch, the Mean Girl, the Angry Woman, the Slut, the Crazy Woman, the Psycho, the Trainwreck, the Shrew, and the Weirdo. Bogutskaya dissects relevant flash points from the screen while she's defining her terms: "Trainwrecks are hungry characters. And female hunger, whatever shape it takes, has always been scrutinized, chastised, and punished." Among the films and series she uses as case studies are Thelma & Louise and Waiting to Exhale (re: the Angry Woman); Mae West's movies and Sex and the City (the Slut); and Gone Girl and Killing Eve (the Psycho).
Unlikeable Female Characters is such dishy fun that it's almost possible to forget the problem that brought the book into being in the first place. As Bogutskaya says of the straitjacket of female likeability, "Once characters are allowed to let go of the pressure to be nice, to conform to an impossible, made-up ideal of how a woman should look and behave, they are allowed to be messy, complicated, angry, vulnerable, and human." --Nell Beram, author and freelance writer
Sourcebooks, $16.99, paperback, 352p., 9781728274744
Celebrity Nation: How America Evolved into a Culture of Fans and Followers
by Landon Y. Jones
As a member of the staff of People magazine at its creation in 1974, Landon Y. Jones speaks with considerable authority on the subject of American celebrity culture. Jones turns a cold eye in Celebrity Nation on the "vast profit-generating enterprise we can think of as the celebrity-industrial complex" and how it has erased the line between those worthy of widespread recognition and the merely (and often undeservedly) famous.
In this slim primer, Jones (William Clark and the Shaping of the West) seeks the roots of American celebrity worship in 19th-century characters like Calamity Jane and draws a thread through her attention-seeking stunts to modern-day counterparts like Paris Hilton and Kim Kardashian. He's less assured when it comes to cause and effect, but with the rise of reality television and the ubiquity of social media, he's willing to lay at least some of the blame for the decline of citizens' civic engagement at the feet of celebrity obsession.
Jones seasons his more objective commentary with revealing memoir-like snippets, recalling his encounters with celebrities like Elizabeth Taylor, Princess Diana, and his childhood idol, St. Louis baseball star Stan Musial, each of them an example of how society has moved from a "natural aristocracy of talent and charisma that establishes the value of fame" to an "aristocracy of numbers--the calculus of followers, likes, friends, and downloads." Others have--and will--explore this topic in more depth, but Jones's clear-eyed, often rueful take on the phenomenon is an excellent starting point. --Harvey Freedenberg, freelance reviewer
Beacon Press, $26.95, hardcover, 216p., 9780807065655
Night Vision: Seeing Ourselves Through Dark Moods
by Mariana Alessandri
Debut author Mariana Alessandri makes a compelling, philosophically sound case for finding "dignity" and strength in the discomforting emotions that are a natural part of the human condition in Night Vision: Seeing Ourselves Through Dark Moods. Instead of silencing, stifling, or feeling embarrassed by our anger, sadness, grief, depression, and anxiety, Alessandri and her favorite existentialist philosophers, including Gloria Anzaldúa and Miguel de Unamuno, encourage readers to cultivate greater self-knowledge and forge deeper connections with loved ones through the expression of our dark moods. Alessandri, an associate professor of philosophy at the University of Texas Rio Grande Valley, rebuts ancient Western philosophical theories that declare that light, emotional and otherwise, is "holier than dark" and that darkness is to be feared. Under the "fluorescent lights of psychiatry," depression and anxiety are classified as mental illnesses or disorders, while the self-help industry, in trying to sell us a brighter future, makes us feel ashamed that we are not happier.
What if, proposes the author, instead of viewing anger as a character flaw that makes us ugly, we interrogate the source of the emotion, and let it work productively for us? Alessandri follows the examples of Audre Lorde and María Lugones in successfully deploying the energy behind her own pandemic lockdown anger towards solutions for juggling work and self-care while homeschooling her children. Through insightful observations of temperaments at the dark end of the emotional spectrum, Night Vision reminds readers that our humanity is only truly visible in the dark and that the darkness is where we emotionally grow. --Shahina Piyarali, reviewer
Princeton University Press, $27.95, hardcover, 216p., 9780691215457
What Small Sound
by Francesca Bell
Francesca Bell (Bright Stain) writes poems that chime like the bell of her own name: bright but resonant, sharp but still familiar, lush and likely to echo long after its initial strike. What Small Sound is Bell's second collection, and it brings together a haunting yet beautiful set of poems centered on the losses--or potential for them--that encircle her: the loss of her hearing; the mental health concerns that threaten the loss of her daughter; and the loss, too, of a general sense of safety, wrought by Covid-19, parenting, and aging. Despite these losses, and the fear and heaviness that accompany them, Bell writes poems that insist pain is only one part of every story.
The opening poem, "Jubilations," strikes fast and hard with "Every two minutes, an American woman is raped" and follows with references to mass shooters and the tensions of wealth and destruction. It concludes, however, with an imagined prayer: "Thank You for this world of green grass and suffering." A similar tangle of emotions accompanies many of the poems, most poignantly in "Becoming," a short poem that begins, "Once, I was a whole person." After noting her transformation "through trauma," the final lines make clear the nature of that change: "After, the doctor placed the baby/ among my body's wreckage./ I learned to call this love." In so many ways, Bell chronicles the inevitability of suffering in a world full of love, and readers will appreciate her unflinching gaze and radiant images. --Sara Beth West, freelance reviewer and librarian
Red Hen Press, $22, hardcover, 96p., 9781636280790
The Writer's Life
Sara Herchenroether: Survivors Carry Scars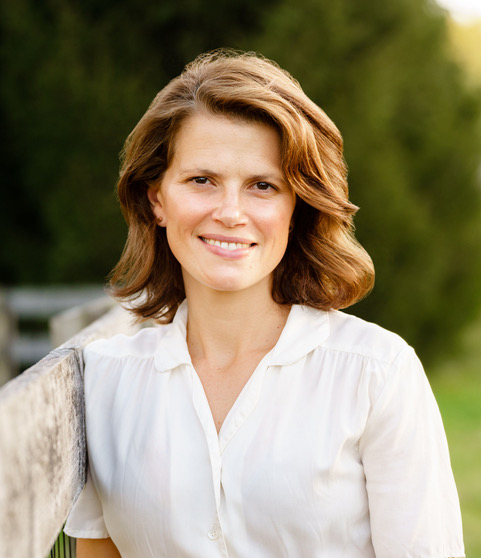 Sara Herchenroether is a teacher and lifelong writer with a passion for police procedurals. She holds a master's in teaching and is a National Board Certified Teacher in Adolescent Young Adult English Language Arts. She lives in Columbus, Ohio, with her husband and four young children. Herchenroether's debut novel, The Night Flowers (Tin House, reviewed in this issue), set in New Mexico, is a thriller featuring a young librarian named Laura who, with the help of a tough-talking female detective, summons the will to solve the mystery of an old murder, while also undergoing treatment for breast cancer.
How did the idea for The Night Flowers originate?
The Night Flowers originated as a speech Laura makes at the end when she and Jean, the detective, are up in the mountains having dinner together. She's on a tear about the word survivor--how the word conjures up both the Holocaust and the reality TV show and how that's nonsense. Laura is in the phase of cancer treatment when chemo and surgery are over, but you're in a terrible limbo, waiting to see if it worked.
I hadn't seen cancer grappled with in fiction, not with any sort of nuance that felt authentic and genuine to my own experience. Typically, cancer is plot. Kill a side character. But cancer is character. Often, we label survivors as heroes. But survivors carry guilt, they carry scars. Not everyone feels like a hero.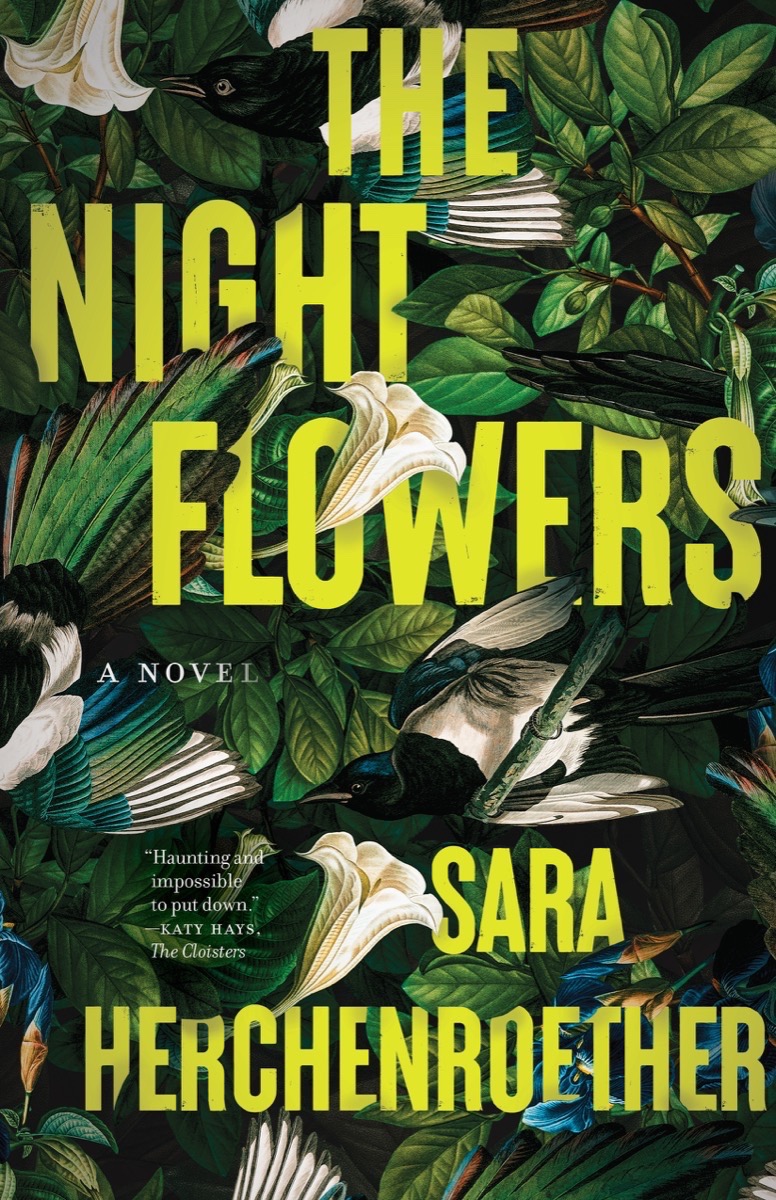 Laura deploys her passion for genealogy to help people searching for loved ones, and it also sustains her as she undergoes the necessary brutality of breast cancer treatment. Is there someone in your life who was the inspiration for Laura?
Laura comes from two real-world inspirations. I gave her a lot of what I went through as a cancer patient. Her work as a research librarian was inspired by Rebekah Heath, a research librarian who helped solve the Allenstown Four. I first learned about the murders of Marylse Honeychurch, Marie Vaughn, Sarah McWaters, and the unnamed middle daughter when they did not yet have names. Their killer was identified before these victims' names--even though investigators had been trying since the '80s.
Then, Rebekah Heath, working on her own in Connecticut, where I had lived for several years and where I had undergone treatment, figured out Marylse's name within a week of investigators on the other side of the country in California. I wanted to take that idea--twin investigations coming together to solve a case--and solve the murder in a different way.
As you mentioned, the language around cancer, where words such as "battle" or "warrior" are deployed, feels disingenuous to you. What language would you prefer to use instead?
Battle and warrior imply, if the person fights hard enough, they'll win. Cancer doesn't work that way. Sometimes there's no separating why one person dies and another doesn't. If you "fight hard" enough--whatever that means--and you die, is it your fault?
If readers take anything away from reading The Night Flowers, I hope they come away with a more nuanced way of looking at cancer. If the warrior badge works for you, great. But I also hope people see it's okay to not be okay.
Readers get to know and admire Jean through expertly crafted chapters showcasing police culture, homicide procedures, and the particular sarcastic humor one associates with favorite detective characters. What experience did you draw on to create these entertaining scenes?
The sarcasm comes from my family. We show love best through verbal jabs. My former students would say the sarcasm comes from Mrs. Herchenroether.
As for police procedure, I listen to a lot of police podcasts. I have a giant procedural textbook I haul out from its hiding place when I want to make sure I have something right. I have a real admiration for the people who make it their life's work to investigate violent crime. They too carry scars.
Laura and Jean could not be more different temperamentally and in their life experiences, yet they work well together. What is the magic ingredient in their successful partnership?
I wrote The Night Flowers before Hacks came out with Jean Smart and Hannah Einbinder. When it did, I thought, Okay, someone else has been thinking about this dynamic. And by that, I mean an older, world-weary woman mentoring a younger, haven't-quite-figured-things-out-yet 30-something-year-old. Or maybe I simply watched Return of the Jedi on VHS too many times as a kid. They're Obi-Wan and Luke, but women, with sarcasm and murder.
The third narrator, the deceased woman, brings an intriguing supernatural twist to the story. Was it difficult to write from her perspective?
Writing from Jane Doe's perspective was the most challenging. Jean and Laura's voice came far more naturally. It wasn't until I came upon the myth of Echo that Jane Doe began to reveal herself.
In the story, Echo, the nymph, falls out of favor with Juno. Sometimes she's described as tricking Juno, sometimes she's described as constantly talking, but either way, she goes and tells Juno that her husband has been messing around, and Juno condemns Echo to only repeat back what others say. Someone who is constantly talking, I thought, is someone who is seeking outside validation. If you get heard by the wrong type of person--a Narcissus--bad things can and will happen.
Were you a writer as a child?
I spent a lot of time by myself as a child. I was a voracious reader, and I had (have) an overactive imagination. So, yes. I wrote little stories, and in the sixth grade, wrote a novel, generously described as Jurassic Park fan fiction, if told from the point-of-view of the girl. I photocopied my handwritten pages, copied addresses from the copyright pages of books and shipped them off to New York, warning in my cover letter that I'd accept the first offer I received. Strangely, it never sold.
What is your advice for aspiring writers who struggle to find the time to write?
If you are a writer, you will find time to write because you'll have no other choice. A story will be crawling under your skin. The only way to expel the monster is to get it on paper. I wrote The Night Flowers during the pandemic, with four kids at home. I got up before them to write while my husband took the breakfast shift and found another hour in the afternoon while the youngest two napped. It can be done.
Readers will surely want to see Laura and Jean again. Will there be a sequel to The Night Flowers? What are you working on?
A few other early readers asked if The Night Flowers was the beginning of a series. If another story comes through for Laura and Jean, I'll go back to New Mexico. It's a place I fell in love with. My next book is set where I grew up, Massachusetts. It's a literary police procedural with two new detectives and plenty more sarcastic police banter. It has a book-within-a-book, and the book is an Irish myth retelling. It's about being able to return home, who gets to and who doesn't, and why. --Shahina Piyarali
Great Reads
Rediscover: Ronald Steel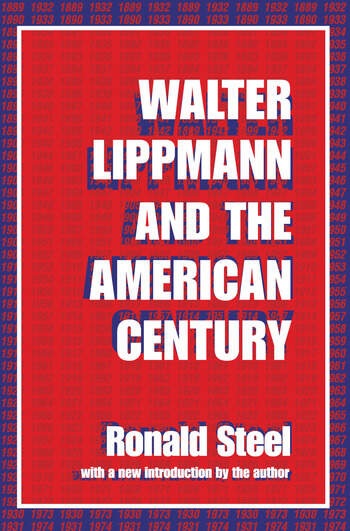 Historian Ronald Steel, "who derided America's Cold War foreign policies as a succession of misguided adventures and wrote a definitive biography of Walter Lippmann, the dean of 20th-century foreign policy realism," died May 7 at age 92, the New York Times reported. "In the high-stakes game of global chess, Mr. Steel infuriated presidents, secretaries of state and other national leaders with astringent yet sparkling essays," which filled seven books and hundreds of commentaries in the New Republic, the New York Times, and the New York Review of Books. He also taught at Yale, Princeton, the University of Southern California, and other universities.

His best-known book, Walter Lippmann and the American Century (1980), was one of the most discussed political biographies of its time and a bestseller. It won the National Book Critics Circle Award for general nonfiction, Columbia University's Bancroft Prize, and the Los Angeles Times Book Prize for History; and was a finalist for the National Book Award and the 1981 Pulitzer Prize for biography. Its critical reception was divided, largely along political lines.

Steel insisted that Washington's strategy for dealing with Moscow--the postwar "containment doctrine" that defined American policy toward the Soviet Union for four decades--had been "wasteful and deluded, spawning costly wars in Korea and Vietnam and obsessions with national security that left Americans no more secure, prosperous or free than the rest of the world," the Times wrote.

In his first book, The End of the Alliance (1964), Steel argued that the North Atlantic Treaty Organization was already obsolete five years after its birth in 1949 and should be dissolved. In Pax Americana (1967), he warned of an obsession with "the Communist menace." The historian Henry Steele Commager called the book "the most persuasive critique of American foreign policy over the last 20 years."

Even after the Soviet Union collapsed in 1991, Steel contended in Temptations of a Superpower (1995) that American foreign policy remained incoherent because, he wrote, it was based on activism by presidents promoting their own political interests and causes, and because the U.S. still viewed itself as a global policeman, determined to guarantee stability around the world. Steel's last book, In Love with Night: The American Romance with Robert Kennedy (2000), attacked what he called myths about the senator that arose after his assassination in Los Angeles during the 1968 presidential primaries.

Steel kept an apartment in Washington for years, and rarely visited his hometown in Illinois. "I lived in New York and Paris and London, and in a dozen other places across the globe that for a time I called home," he told World Authors. "All those places shaped me in one way or another. But somewhere along the way I also stopped trying to escape from the small town. Confinement, I've come to think, lies more in the head than in the place." Walter Lippmann and the American Century is available from Routledge.