Week of Friday, June 24, 2022
This week we spotlight Bitch: On the Female of the Species by Lucy Cooke, in which the British zoologist and TV documentarian "upends received wisdom" about females in the animal kingdom; Kiersten White's Wretched Waterpark, "gothic mystery at its finest"; and a tribute to 79 drag elders in Legends of Drag: Queens of a Certain Age, a "beautifully designed photography book" by Harry James Hanson and Devin Antheus; plus many more!
In The Writer's Life, veteran translator Chip Rosetti talks about the international writers that shaped his thinking, and the book that hooked him on travel writing, both contemporary and ancient.
The Best Books This Week
Fiction
Science Fiction & Fantasy
A Mirror Mended
by Alix E. Harrow
Alix E. Harrow (The Once and Future Witches) takes on "Snow White" with feminist and subversive lenses in A Mirror Mended, her second Fractured Fables novella. Zinnia, the terminally ill heroine of A Spindle Splintered (the first in the series), has been busy rescuing other Sleeping Beauties after she escaped her story and rescued her best friends, Prim and Charm. Zinnia sees herself as a heroic figure, helping young women save themselves from their dubious happily-ever-afters. Unfortunately, her actions are breaking the multiverse: stories blend together and magic leaks into the worlds in strange ways.
The primary example of this rupture of the multiverse occurs when an Evil Queen pulls Zinnia through her magic mirror and into a dizzying series of "Snow White" tales. As Zinnia empathizes with and then begins to fall for the queen--giving her a name and, therefore, some agency--readers are presented with a Sapphic journey through alternate retellings of "Snow White" and an exploration of what it means to rewrite the stories. After all her success, is Zinnia truly righting wrongs, or is she desperately delaying her own ending? Through this sarcastic, stubborn heroine, Harrow puts a modern, feminist spin on two classically patriarchal stories, ones in which women are pitted against each other; powerful women are evil; and submissive women are rescued by heroic men who sexually abuse them while they sleep.
Readers will empathize with an evil queen, a true testament to Harrow's skill at writing complex characters and intricate--but thoroughly compelling--plots. --Suzanne Krohn, librarian and freelance reviewer
Tordotcom, $18.99, hardcover, 144p., 9781250766649
The Grief of Stones
by Katherine Addison
In The Grief of Stones, Katherine Addison revisits her fantasy realm of subtle magics, ominous spirits and political intrigue. The novel, which follows The Witness for the Dead, is Addison's sensitive and compelling second entry in the fantasy-mystery series The Cemeteries of Amalo.
Fresh from the execution of a murderer he apprehended, Thara Celehar, who is a Witness for the Dead, uses his ability to read the memories of the recently departed to investigate a new case. An elderly marquise has died of an apparent cardiac event, but her husband insists she was murdered. Othalo Tomasin, a genteel elven widow training as a Witness for the Dead, joins Celehar on the case. Their efforts lead them to a girls' foundling school where something seems awry, and into their city's seedy underbelly and to a horrifying discovery about the haunted Hill of Werewolves. Whether or not justice is done, Celehar will not survive without serious consequences.
Addison delivers more of the insightful, character-driven drama that fans of the Locus Award-winning The Goblin Emperor have come to expect. She continues to flesh out life in the city of Amalo, a place where religious sects jockey for power and photographers are considered a criminal element. Although the occasional airship reminds readers of the series' steampunk underpinnings, the story truly leans into its gothic elements of ill-treated women, ghostly visitations and eerie settings. Addison brings back familiar faces and introduces intriguing new characters, including an opera director who may carry a torch for Celehar. The ending sees Celehar facing a heartbreaking, potentially insurmountable challenge and will leave readers hungry for the sequel. --Jaclyn Fulwood, blogger at Infinite Reads
Tor, $25.99, hardcover, 256p., 9781250813893
Juniper & Thorn
by Ava Reid
Ava Reid's second novel, Juniper & Thorn, is set in a different time and place in the same world as her debut, The Wolf and the Woodsman, but is a darker, grittier stand-alone novel. Once again, Reid draws upon fairy tales, mythic themes and gothic horror to let the story's dark magic unfold.
Marlinchen and her two older sisters are the last witches in Oblya, a city rapidly moving away from the magic of the old ways and embracing the modernizing pull of industry and progress. Their father--the last wizard of Oblya, who bears a curse--is xenophobic and hates the changes before him. He forbids his daughters to leave the house and garden to experience the changing city or even to cut their hair. They are the witches and--in order to survive, even if they scrape by--they are meant to attract customers. But Marlinchen's older sisters do not obey. On the first night they take her with them, she becomes captivated by the principal dancer in the ballet. She goes from being the quiet, plain, silent third daughter to seeking her own freedom and quiet rebellion.
As she searches for more ways to be with her dancer, her father's magic and rage grow more violent. Mysterious, brutal murders by what can only be a monster begin to occur around Oblya. But there are darker truths to be revealed than even Marlinchen can imagine, despite growing up with her family's magic. As she looks for a way to be with her love, she finds so much more instead. --Michelle Anya Anjirbag, freelance reviewer
Harper Voyager, $27.99, hardcover, 320p., 9780062973160
Here for the Drama
by Kate Bromley
Kate Bromley (Talk Bookish to Me) delivers a smart, funny theater-nerd rom-com with wonderful witty banter in her second novel, Here for the Drama. At the expense of her own budding career, aspiring playwright Winnie has spent the past five years being a brilliant assistant to feminist theater icon Juliette Brassard. Winnie starts to question where her decisions have led her when Winnie and Juliette--along with Winnie's fellow assistant Roshni--hop over to London for a restaging of one of Juliette's plays.
Curly-haired, caffeinated and compassionate Winnie is a highly entertaining narrator. Her whip-smart rejoinders sometimes confuse people, but she's (mostly) comfortable in her own skin. Though she's agreed to a few British blind dates to help jump-start Juliette's playwriting mojo, Winnie takes matters into her own hands when she falls for Liam, Juliette's handsome, nerdy nephew. Their romance escalates quickly but believably; Winnie is confident when it comes to guys, but has a much harder time setting clear boundaries with Juliette.
Meanwhile, Juliette is butting heads with both her estranged sister and the director of her restaged play; Winnie's long-widowed dad is selling the family home back in New York; and Winnie is waffling about entering a playwriting contest she really wants to win. Some self-reflection and Roshni's straight-talking, friendly perspective go a long way toward helping Winnie straighten out her tangled priorities. While Winnie's personal crises make for a fun, compelling story, readers will cheer when she learns to keep the drama on the stage--where it belongs. --Katie Noah Gibson, blogger at Cakes, Tea and Dreams
Graydon House, $15.99, paperback, 352p., 9781525811449
The Beach Trap
by Ali Brady
The Beach Trap, the first novel from Ali Brady (the pen name for the writing duo Alison Hammer and Bradeigh Godfrey), brings readers the sweet tale of two half sisters who must each overcome hardship from their pasts as they work together to fix up a ramshackle beach house. Now adults, Kat Steiner and Blake O'Neill first met at summer camp when they were 12. They struck up an instant friendship until a shocking revelation tore them apart: they share the same father. Unlike The Parent Trap, the sisters didn't bond over their relationship and, instead, have spent years resenting each other. Blake grew up poor, raised by her loving grandparents, while Kat was raised by her wealthy father and mother, who feuded constantly.
Blake, a nanny who was recently demoted to dog sitter, and Kat, a fashionable Instagram influencer, haven't spoken for 15 years. When their father abruptly dies, they discover he left the two of them his parents' old beach house. As the women work on renovating the house in order to sell it, they continually argue. But as the summer progresses, each realizes the other has experienced hard times. Each sister also meets a handsome man, which adds romance, misunderstandings and humor to their already complicated relationship.
Brady's charming story thoughtfully delves into themes of abandonment, betrayal and sisterly bonds. Sure to appeal to fans of Jennifer Weiner or Tessa Bailey, The Beach Trap is a wonderful summer novel, perfectly blending romance and self-discovery. --Jessica Howard, freelance book reviewer
Berkley, $17, paperback, 384p., 9780593440155
Tomato Love: 44 Mouthwatering Recipes for Salad, Sauces, Stews, and More
by Joy Howard
Cookbook author and food stylist Joy Howard celebrates the modern cook's easy access to a bountiful variety of fresh, canned and bottled tomatoes with a collection of 44 beautifully photographed, colorful recipes. Tomato Love highlights the endless versatility of this humble, indispensable fruit. Along with tempting breakfast and brunch suggestions, meaty main dishes, vegetarian offerings, salads, soups, stews and snacks, Tomato Love covers foundational basics, such as no-cook tomato sauce, any-day red sauce and a delectable barbecue sauce that incorporates the best of sweet, spicy and smoky flavors. Howard's recipe for a vibrant tomato vinaigrette couldn't be any simpler to execute, yet its startling medley of flavors will render this dressing a tasty new favorite.
A helpful introductory section offers guidance on storing and preparing different types of fresh tomatoes--including beefsteak, Campari, cherry, grape, Roma and heirloom varieties--for maximum flavor and impact in every dish. Beyond fresh tomatoes, several recipes in Tomato Love rely on easily accessible pantry options, including sun-dried tomatoes with their concentrated power and the incredibly versatile ketchup.
Howard's tomato and goat cheese tart, based on a French recipe, is an herb-infused, mustard-laced delight, and her version of the Turkish dish Patlican Soslu is a flavorful menu option for summer nights. Author of the delightful children's cookbook Disney Eats, Howard writes a regular column about cooking with children for EatingWell magazine. With a focus on appealing, family-friendly recipes, there is something for every cook in this slender volume, brimming with deliciousness. --Shahina Piyarali, reviewer
Storey Publishing, $14.95, paperback, 104p., 9781635864670
Blood Orange Night: My Journey to the Edge of Madness
by Melissa Bond
While experiencing the excruciating pain of withdrawal from doctor-prescribed benzodiazepines, Melissa Bond wakes from a nightmare of "trash and carnivals and blood." She knows, as she snuggles her firstborn, that rather than "stand in horror at the shore of my own suffering," she must "keep my eye trained on the beautiful." In her propulsive, poetic memoir, Blood Orange Night, Bond narrates her experience in harrowing detail, determined to speak for "others like me slipping into the dark" of addiction to prescribed drugs.
Bond--expecting her second baby and the mother of an infant with Down syndrome--develops severe insomnia, for months "the night rising and growing pale" as she sleeps only two or three hours. She is prescribed Ambien CR, but her insomnia persists. Exhausted and caring for two babies, she sees the man she calls "Dr. Amazing," a physician who offers her Ativan, which he describes as "an incredible drug." She shares in non-linear chapters the early relief but horrific repercussions: as the doctor increases her dosage over a year, her body begins a terrifying automatic withdrawal. Still, she believes she should follow doctor's orders, and she knows that abruptly quitting Ativan could be fatal. "Everything feels like it's on fire," she writes in despair.
At last she finds a board-certified addictionologist. Love for her children drives her perseverance through a year and a half of withdrawal treatment, during which she feels like "an evaporating woman." It is a comfort to realize from the memoir's opening that Bond has survived. This doesn't ameliorate the horror of her story, told with a journalist's commitment to fact and a poet's touch. --Cheryl McKeon, Book House of Stuyvesant Plaza, Albany, N.Y.
Gallery Books, $27.99, hardcover, 288p., 9781982188276
Legends of Drag: Queens of a Certain Age
by Harry James Hanson and Devin Antheus
Harry James Hanson and Devin Antheus's beautifully designed photography book, Legends of Drag, is a tribute to 79 legendary drag elders who paved the way for the new generation of drag. Though a few died after being photographed and interviewed, the majority of the subjects of this lavish book are still working today. The profiles are arranged regionally, covering 15 cities across the United States, making it easy for readers to find their hometown (s)heroes. "No two queens define the art form the same way," write the authors. "By highlighting this wide-ranging cast of queens, we intend to offer many entry points into this varied and category-defying tradition."
In addition to fascinating origin stories and anecdotes about entertaining, the queens have stories involving decades of LGBTQ+ activism. In the early 1990s, Joan Jett Blakk ran for mayor of Chicago. Chilli Pepper, another legendary Chicago queen, boasts appearances in the 1980s and '90s on talk shows hosted by Oprah Winfrey, Phil Donahue and Joan Rivers. The subjects of these profiles are both inspiring and funny. New York City's Flotilla DeBarge says, "I always start off the show looking like Halle Berry and by the end I wind up looking like Chuck Berry. Get into the delusion, darling!" Kitty Litter calls her home state of Texas "the button-fly on the bible belt."
The book ends with a "non-exhaustive chronology" of international attacks on gender normality--from a rebellion in Greece in 390 after the passing of a law that punished "male effeminacy" to the 1970 opening of a house for homeless drag queens and queer youth in New York City. --Kevin Howell, independent reviewer and marketing consultant
Cernunnos, $35, hardcover, 240p., 9781419758478
Bitch: On the Female of the Species
by Lucy Cooke
Bitch, by British zoologist and television documentary filmmaker Lucy Cooke (The Truth About Animals), upends received wisdom about female passivity and monogamy in the animal kingdom.
Charles Darwin has a lot to answer for. His publication in 1871 of The Descent of Man presented biological sex as a binary system, although the idea has existed since the days of Aristotle, with natural selection driven by aggressive males competing for the attention of submissive females. But the reality is more complicated. Nearly 60 genes determine sex; some species switch sex in response to temperature changes; and moles and spotted hyenas are among dozens of animals whose females have testicular tissue or "pseudo-penises." Cooke travels the world, meeting researchers who have discovered creatures that break the mold. These include lionesses that mate 100 times a day, while in estrus, with multiple males; female meerkats that fight to the death; and Laysan albatrosses that raise chicks in female-female partnerships. Female-dominated lemur societies, baby owl monkeys being carried by their fathers 90% of the time and populations of female-only mourning geckos that reproduce by cloning are further evidence that nature doesn't follow a prescribed, sexist pattern.
Bitch conveys loads of information through amusing stories and journeys. Cooke's sprightly style features puns and cheeky turns of phrase, a reflection of her previous work behind the scenes in TV comedy. Discussions of forced copulation, masturbation and menopause reveal that animals are just like us--and can fall prey to the same misleading stereotypes. --Rebecca Foster, freelance reviewer, proofreader and blogger at Bookish Beck
Basic Books, $30, hardcover, 400p., 9781541674899
What Strange Paradise
by Omar El Akkad
What Strange Paradise by Omar El Akkad--named a Best Book of the Year by Shelf Awareness, the New York Times, the Washington Post and NPR--is a tender drama for our times, featuring two children on the run from authorities on the serene Greek island of Kos. Written with a fluid beauty that captures nature's ferocious power and glory, El Akkad's exquisite second novel (after American War) offers readers a glimpse of the struggles of migration through the prism of childhood innocence.
The story opens with a boat and bodies, including a child, washed onto shore close to a luxury hotel, a horrific scene. Tourists gawk while police and soldiers inspect the wreckage, searching for survivors to take to the island's migrant prison encampments. The child, an eight-year-old Syrian boy named Amir, awakens. Fearful and disoriented by his surroundings, he flees into a nearby forest. Colonel Dimitri Kethros is in charge of "rounding up the illegals" on the island, and he is determined to track down the boy. Fortunately for Amir, he meets a local teenage girl named Vänna who offers to help him. As they grow to understand and respect each other despite language and cultural barriers, the sweetest of friendships forms.
What Strange Paradise glides back and forth in time, from Amir's earlier escape to Egypt with his family to his present-day predicament, crafting a poignant narrative of a young person constantly on the move, with forces beyond his family's control driving him farther and farther from home.
An Egyptian American journalist, El Akkad is a writer of global sensibilities, deploying his formidable craft to speak to the crisis of humanity at political borders. --Shahina Piyarali, reviewer
Vintage, $16, paperback, 256p., 9781984899248
One, Two, Three
by Laurie Frankel
"One, Two, Three" are the "triplet shorthand" names Mab, Monday and Mirabel Mitchell call each other in Laurie Frankel's (This Is How It Always Is) heartbreaking yet heartwarming novel of a town destroyed by chemical pollution and its fight for justice, led by an unforgettable family of heroines.
The 16-year-old Mitchell sisters were born to a newly widowed mother in the wake of Bison Chemical's poisoning of the town's water supply. "Everyone here has survived what happened here," Mirabel explains (via a device mounted on her wheelchair). Monday, who speaks but without contractions, says "the only people who did not die or leave were the ones who could not." Mab, who peppers her speech with SAT study words, notes that Bourne Memorial High School "limps, rolls and motors in." Their mother, Nora, has been tenaciously building a class-action lawsuit for 17 years, while holding multiple jobs (one as the town's much-needed therapist); her daughters have a "sister-pact" to aid her fight. When Bison announces it will reopen in the town, and a handsome, suave boy--the grandson of its founder--enrolls in school, the sisters are dazzled yet pragmatic: maybe he's the key to the evidence Nora needs.
One, Two, Three--a Shelf Awareness Best Book of the Year and an Indie Next Pick--unfolds in alternating chapters, told by One, Two and Three, emphasizing the whip-smart girls' distinctive voices, sharp humor and mutual (yet never sappy) affection. Frankel adds a quirky but credible supporting cast of Bourne citizens. All the way to a fast-paced and heroic climax, readers will be rooting for them. --Cheryl McKeon, Book House of Stuyvesant Plaza, Albany, N.Y.
Holt, $17.99, paperback, 416p., 9781250236791
The Writer's Life
Reading with... Chip Rossetti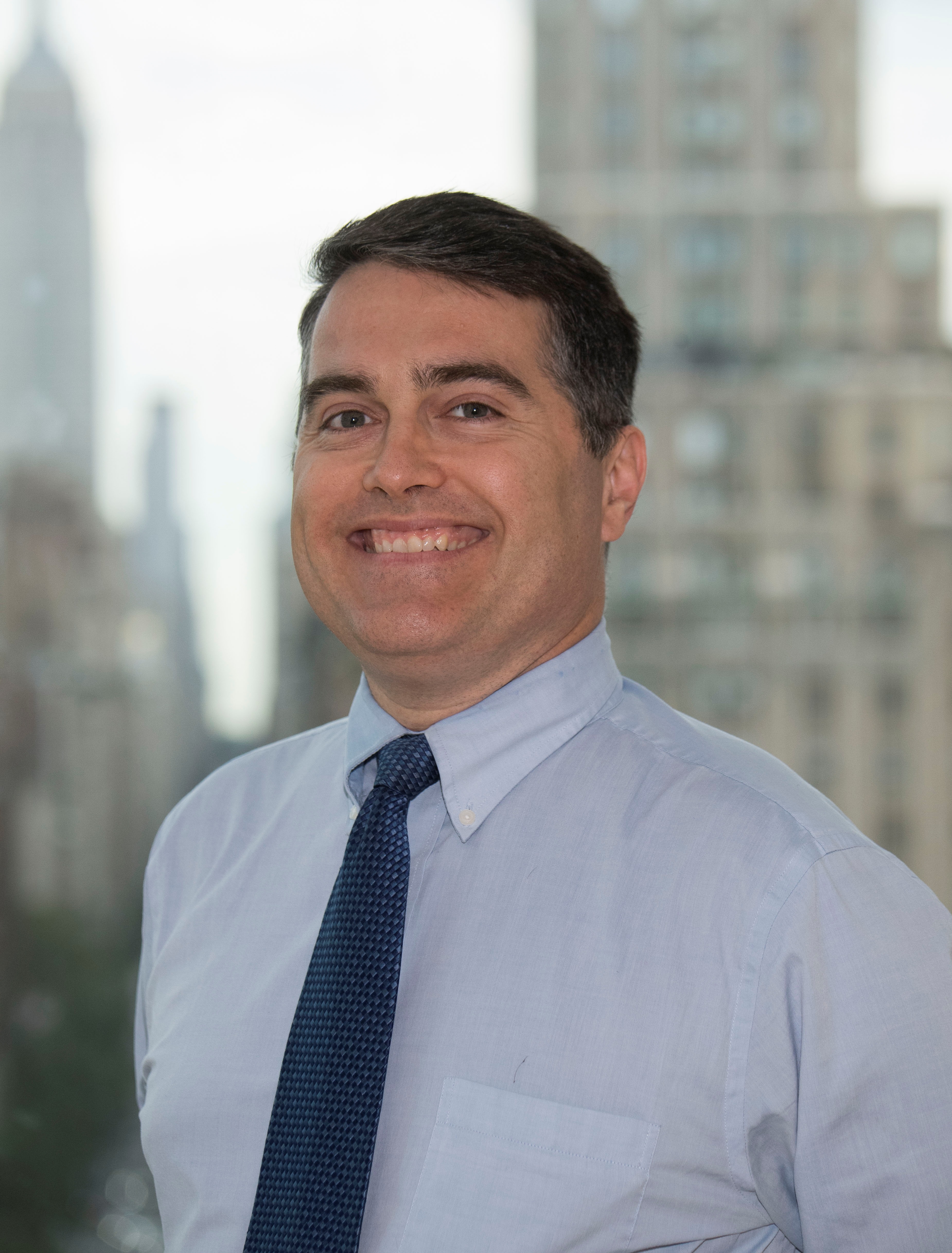 (photo: New York University)
Chip Rossetti is a translator of Arabic literature and editorial director for the Library of Arabic Literature bilingual book series at NYU Press. Books he has translated include Beirut, Beirut by Sonallah Ibrahim; the graphic novel Metro: A Story of Cairo by Magdy El Shafee; Utopia by Egyptian science fiction pioneer Ahmed Khaled Tawfik; and No Windmills in Basra, a collection of flash fiction by Iraqi writer Diaa Jubaili (Deep Vellum, August 2, 2022). He translated Animals in Our Days by Egyptian writer Mohamed Makhzangi (Syracuse University Press, June 14, 2022), a story collection that traces the mystical, almost supernatural, connections between our species and others.
Handsell readers your book in 25 words or less:
Haunting Egyptian stories--each about a different animal--on humanity's need to regain the awe and humility that once characterized our relationship with other species.
On your nightstand now:
At the moment, I'm just finishing Muhsin al-Ramli's The President's Gardens, translated by Luke Leafgren. Al-Ramli deftly balances a story of three lifelong friends in an Iraqi village with some of the most harrowing events of Iraq's recent history. I'm also rereading a novel that I enjoyed as a teenager: Satyrday, by the poet Steven Bauer. It's a dark folktale involving a villainous owl that steals the moon from the sky in a world full of talking animals, including, naturally, a satyr. It reads like a grimmer C.S. Lewis, and I wish it were better known. Up next is Emily St. John Mandel's Sea of Tranquility. I loved The Glass Hotel, but I may be the only person on the planet who has not read (or seen) Station Eleven. I promise I'll get to it eventually.
Favorite book when you were a child:
Hands down, D'Aulaires' Book of Greek Myths. I can still recall the day I was taken to a bookstore for my sixth birthday to pick out a present for myself. That was the book I chose. It's a fantastic introduction to the stories, and in the best tradition of children's books, the illustrations left a deep impression on me and are now permanently imprinted in my brain. I'm happy to say I still have my copy after all these years--although its jacket has long since been lost--and that my sons love it as much as I did.
Your top five authors:
In no particular order: Viet Thanh Nguyen, for his razor-sharp (and very funny!) fiction on the head-spinning aftermaths of war and colonialism; Gamal al-Ghitani, for the remarkable variety of his novels, from mordant historical fiction to mystical works and social satire on Egyptian life; Anne Carson, as both poet and translator; Sam Lipsyte, whose novels make me laugh out loud; and Ian McEwan.
Book you've faked reading:
I'm embarrassed to say that I didn't read Jorge Luis Borges until late in life, but I'd had plenty of conversations where I would knowingly nod my head when his name came up. In graduate school, I realized that the subject of my dissertation, the Iraqi writer Muhammad Khudayyir, wrote books that were very much in conversation with Borges's. That prompted me to finally buy a copy of Borges's Collected Fictions, translated by Andrew Hurley, and discover the brilliance I had been missing out on.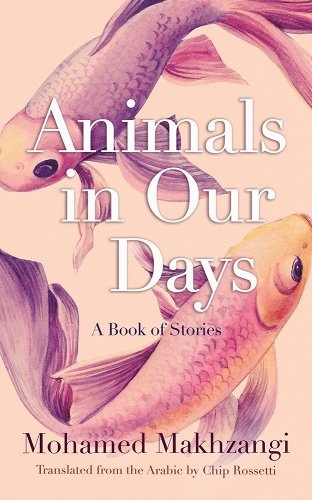 Book you're an evangelist for:
Where to start? Pushing my favorite books on friends and acquaintances is a personal hobby of mine, but if I have to pick one, I choose the novel Wûf by Kemal Varol, translated from Turkish by Dayla Rogers. As with Makhzangi's Animals in Our Days, it foregrounds animals in a story about human folly and brutality. It tells the story of the Kurdish uprising in southeastern Turkey and its harsh military suppression, from the point of view of a dog narrator--an older, partially paralyzed hound with a world-weary point of view and a delightful penchant for smoking cigarettes.
Book you've bought for the cover:
Strange Beasts of China by Yan Ge, translated by Jeremy Tiang. The blood-red moon in a starry sky over city lights was irresistible. The novel itself, about a Chinese cryptozoologist and the near-human species that populate her city, is just as good.
Book you hid from your parents:
I can't recall hiding books from them, but I certainly raided their library quite a bit in high school and college, which introduced me to writers like Dostoyevsky and Tolstoy, as well as mid-century classics like Albert Camus's The Plague and William Shirer's The Rise and Fall of the Third Reich.
Book that changed your life:
As an undergrad classics major, I took a seminar on Herodotus's Histories, a text that touched a nerve with me. Straddling the unstable border between history and legend, the Histories opened up my lifelong interest in travel writing, both ancient and modern. I later discovered the riches of geographical and travel writing in Arabic (Ibn Battutah, Ibn Fadlan) and of the Islamic Middle East more broadly (Evliya Çelebi, Nasir-i Khusraw). I'm currently translating an Arabic text on the "wonders of the world" by Abu Hamid al-Gharnati, a 12th-century Andalusian who traveled as far as central Russia and Hungary, and who no doubt would have gotten on famously with Herodotus, if only the two of them could have met.
Favorite line from a book:
The final line of the novel Basrayatha by Muhammad Khudayyir, translated into English by William Hutchins. Some set-up: the book is Khudayyir's homage to his hometown of Basra, depicted as a palimpsest of histories and memories that stubbornly endure in spite of the best efforts of war, time and officialdom to erase them. In the last scene, as the narrator walks through the bombed-out city at night, he hears music playing in the empty street, a joyous ghostly symphony celebrating the city's survival. The final lines read: "The city repeats the song. The city is dancing. It strips itself to fly. The dead emerge from the netherworld and share in the singing." It never fails to send shivers up my spine as a depiction of hope against loss and forgetting.
Five books you'll never part with:
The Travels of Ibn Battutah, edited by Tim Mackintosh-Smith
The Leopard by Giuseppe di Lampedusa
The Alexandria Quartet by Lawrence Durrell
West with the Night by Beryl Markham
Impostures by the 11th-century Iraqi author al-Hariri, translated by Michael Cooperson.
Book you most want to read again for the first time:
Another childhood favorite, which I checked out multiple times from my school library: Detectives in Togas by Henry Winterfeld, a story of Roman schoolboys solving a mystery to clear their classmate's name. If I could have lived in a novel as a child, it would have been that one. Winterfeld wrote in German and had an old-school classical education, but only as an adult did I learn that this author from another era was in fact a German Jewish refugee from the Nazis who lived only one state over from me.
Five translations of contemporary Arabic fiction you recommend for a beginner:
Frankenstein in Baghdad by Ahmed Saadawi, translated by Jonathan Wright
The Queue by Basma Abdel Aziz, translated by Elisabeth Jaquette
Season of Migration to the North by Tayeb Salih, translated by Denis Johnson-Davies
The Story of Zahra by Hanan al-Shaykh, translated by Peter Ford
Death Is Hard Work by Khaled Khalifa, translated by Leri Price
Rediscover
Rediscover: The Gray Man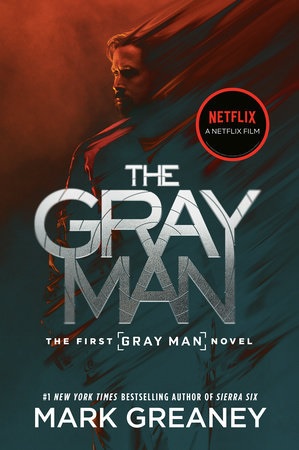 The Gray Man, a film based on the thriller by Mark Greaney, premieres on Netflix July 5. Ryan Gosling stars as CIA mercenary Court Gentry, whose discovery of agency secrets makes him a target for psychopathic former colleague Lloyd Hansen (Chris Evans) and other international assassins. The cast also includes Ana de Armas, Jessica Henwick, Regé-Jean Page, Wagner Moura, Julia Butters, Dhanush, Alfre Woodard and Billy Bob Thornton. The film was directed by Joe and Anthony Russo and had a $200 million budget, the highest of any Netflix project. The trailer is available here.

Greaney's Gray Man series continues after the eponymous 2009 first novel with On Target (2010), Ballistic (2011), Dead Eye (2013), Back Blast (2016), Gunmetal Gray (2017), Agent in Place (2018), Mission Critical (2019), One Minute Out (2020) and Relentless (2021). The next entry, Sierra Six, comes out August 9, with another, Burner, due in early 2023. Greaney also collaborated with Tom Clancy on several of the late author's last books, then continued the Jack Ryan series after Clancy's death. A new standalone novel, Armored, which has already been acquired by Sony Pictures and producer Michael Bay, will be released July 5. A tie-in edition of The Gray Man will be available from Berkley on July 12 ($17). --Tobias Mutter