Week of Friday, June 17, 2022
Ada Calhoun's "vexed but deceptively tender memoir," Also a Poet: Frank O'Hara, My Father, and Me is one of the best books reviewed this week, along with Sam J. Miller's Boys, Beasts, and Men, a collection of stories "that often put a fantastical twist on finding queer love or belonging"; and Kapaemahu, which began as an award-winning film about a quartet of mahu healers who come to Waikiki, now transformed into a "spectacular picture book"; plus much more!
Louis Bayard discusses in The Writer's Life how he came upon the historical figure of Lem Billings, and his imagined role in bringing together John F. Kennedy and Jacqueline Bouvier in Jackie & Me.
The Best Books This Week
Fiction
The Local
by Joey Hartstone
Film (LBJ) and television (The Good Fight) writer Joey Hartstone draws upon a real-life legal situation in The Local, his striking debut novel that delves into the legal system, big business, racism and small-town life. Hartstone finds inspiration in the towns in the Eastern District of Texas that became the leading jurisdiction for intellectual property litigation.
James Euchre is a successful patent attorney in his hometown of Marshall, Tex., where federal judge Gerald Gardner has set up the template for these trials. The litigations attract high-powered lawyers from bigger cities expecting to receive enormous payouts for their clients. But big-city lawyers bring big-city attitudes, including a disdain for the small-town residents who serve on the juries and are often uneducated. That is where Euchre comes in: he's "the local" attorney to whom the jury is able to relate. When his latest client, tech entrepreneur Amir Zawar, is accused of fatally stabbing Gardner, Euchre is forced to defend him. Euchre resents this new role, as Gardner was his mentor and father figure. Euchre almost hopes he loses this case, but he doesn't want a conviction reversed on appeal.
Hartstone imbues The Local with a credible view of the law and a believable protagonist. At first, Euchre appears to have simple needs--work and binge drinking between cases. But he develops into a fully dimensional character, fueled by an adversarial relationship with his father and a fear that small-town life has left him emotionally stagnant. Hartstone shows that life in a small town can be as nuanced as any urban area. --Oline H. Cogdill, freelance reviewer
Doubleday, $28, hardcover, 320p., 9780385547819
Science Fiction & Fantasy
Boys, Beasts & Men
by Sam J. Miller
Boys, Beasts & Men is the first short story collection from Sam J. Miller, whose previous novels have included the grim speculative world of Blackfish City and the horror-noir of The Blade Between. This collection showcases his incredible versatility and imagination in stories that often put a fantastical twist on finding queer love or belonging. It features a story set in Blackfish City's Qaanaaq, but the collection is often excitingly unpredictable in how it swerves between wildly different settings, casually blurring genre lines.
In stories like "Allosaurus Burgers," Miller plays with the potential of introducing a bizarre development--in this case, a dinosaur--into a seemingly familiar scenario about a child struggling to understand their domineering mother. Other stories are set in far stranger worlds, such as "The Beasts We Want to Be," which imagines a version of the post-revolution USSR, in which a machine called the Pavlov Box is used to condition people into ruthless soldiers. Boys, Beasts & Men is tied together by recurring themes, particularly the search for acceptance in a world hostile to queer love. The collection is also bound by a story told in fragments between the main stories listed in the table of contents. This story-between-stories--a frightening, tantalizing meditation on the threat and thrill of storytelling--ends up serving as a distillation of Miller's appeal: writing that walks the knife's edge of fear and excitement. Boys, Beasts & Men is a collection of 14 stories that perfectly captures the desperate intensity of love and is an excellent introduction to a talented writer with wildly varied interests. --Hank Stephenson, manuscript reader, the Sun magazine
Tachyon, $17.95, paperback, 330p., 9781616963729
For the Throne
by Hannah Whitten
Following her fantasy debut--For the Wolf, the first of The Wilderwood duology--Hannah Whitten turns the lens in For the Throne toward elder sister Neve and offers another intricately plotted fantasy with elements bordering on horror. Once again, the forest holds secrets and danger, but now Neve is trapped in a treacherous underworld prison with Solmir, a king made mortal. Solmir murdered Neve's betrothed in the prequel and used her in his scheme to destroy the Old Kings, but now Neve must rely on him if she has any hope of surviving the Shadowlands.
Readers may initially have a difficult time warming to morally gray Neve and Solmir after the events of For the Wolf. In Neve, Whitten has created a monster out of grief, a young woman so corrupted by vengeance that her veins run black under skin devoid of color. Where Neve was once desperate to save her sister Red, she's now in need of rescue and, in her darkest times, wonders if she deserves it.
One of Whitten's core themes is that monstrousness is in the eye of the beholder. As a half-spider woman says early in the book, "In its barest form, its simplest definition, a monster is merely something different than you think it should be. And who gets to decide what should be, anyway?" Told in several points of view, Whitten's fantasy deftly balances exterior and interior worlds. Monstrous and heroic, these characters are at times hard to love, but Whitten is very convincing. --Suzanne Krohn, librarian and freelance reviewer
Orbit, $17.99, paperback, 496p., 9780316592819
A Caribbean Heiress in Paris
by Adriana Herrera
Luz Alana Heith-Benzan, heroine of Adriana Herrera's A Caribbean Heiress in Paris, has inherited her family's Caña Brava rum distillery and knows three things to be true: "First, corsets in the tropics were the purest form of evil. Second, a woman attempting to thrive in a man's world must always have a plan. Third, a flask full of fine rum and a pistol served well in almost any emergency." When she unexpectedly finds herself at the helm of the family business following her father's untimely death, she takes her corsets to the Exposition Universelle in Paris. She plans to grow a market for her products--with a flask of rum and a pistol strapped to her thigh, just in case. At the exposition, she meets the dashing James Evanston Sinclair, also heir to a distillery and one of the few men at the exposition willing to work with her.
Herrera (One Week to Claim It All) adheres to the happily-ever-after agreements of the historical romance genre without shying away from the often harsh realities of what a strong Black Latina might experience amid the rampant sexism and racism of late 19th-century Europe. Even the cooperative business model of Caña Brava, designed as "an experiment in what industry without exploitation could be," acknowledges the realities of the time period while imagining something better. In this first of a planned series (Las Leonas), readers will find it impossible not to root for the underdog couple, determined to right the wrongs done to them and those they love--including one another. --Kerry McHugh, freelance writer
HQN, $16.99, paperback, 368p., 9781335639844
Also a Poet: Frank O'Hara, My Father, and Me
by Ada Calhoun
New Yorker art critic Peter Schjeldahl has the social graces of Larry David's Curb Your Enthusiasm character. At least that's the idea conveyed by his only child, journalist and author Ada Calhoun (St. Marks Is Dead; Wedding Toasts I'll Never Give; Why We Can't Sleep), in the vexed but deceptively tender and cleverly conceived Also a Poet: Frank O'Hara, My Father, and Me. Calhoun sees her fascination with O'Hara (1926-1966) as a way to connect with her likewise O'Hara-besotted dad, who has always given her the impression that he finds her less interesting than his work. "I clung to Frank O'Hara as the one thing that was undeniably ours," she writes, "like a religion to which we both adhered, even if we didn't go to church together."
When Calhoun was nine, her dad gave her a copy of O'Hara's Lunch Poems, but the father-daughter O'Hara bond didn't really solidify until 2018, when she stumbled upon old cassette tapes of interviews that Schjeldahl had conducted for an abandoned biography of the poet. As Schjeldahl tells it, in 1976, he signed a contract to write O'Hara's story, but the biography was canceled after the poet's executor sister withdrew her support. Suspecting that it was her father's crusty personality that doomed the project, Calhoun decides to revive it. She dons her intrepid reporter's cap, brandishes her charm and, just as Schjeldahl did, proceeds to interview relevant parties.
With Also a Poet, Calhoun seems to have created a new nonfiction genre: the biographical profile within a biographical profile within a memoir. As for readers awaiting the definitive Frank O'Hara treatment, they'll find Also a Poet to be an engrossing placeholder. --Nell Beram, author and freelance writer
Grove Press, $27, hardcover, 272p., 9780802159786
No Document
by Anwen Crawford
Australian critic and artist Anwen Crawford (Hole's Live Through This) writes a potent elegy for a friendship in her formally ambitious second book, No Document. More than companionship, the relationship she describes is one aspiring to greatness--in art, in ethics, in humanity.
The book is dedicated to Ned Sevil (1980-2010), someone Crawford connected with in art school and pursued as a collaborator through tumultuous political circumstances in Australia, which reverberated throughout the Indigenous land that country was built upon. Trading linear narrative for dynamic line breaks, for erasure poetry, for news stories, Crawford draws lines between the work she did with Sevil, their activism, and the precedents set by their artistic and radical forebears. "All revolutions run into history," she writes, "yet history is not full."
This chameleon approach--with its numerous ideas about artistic expression, political power and colonial violence enjambed at alarming angles--can make the book's exquisite sentences challenging to absorb. Nevertheless, Crawford's devotion to her subject persists as safety in a storm. "Nothing we made was meant to last," she says of her work with Sevil. "Nothing we made has lasted for as long as what we made by making together."
No Document is an elegant memoir of grief, at once as personal as a dead loved one and as global as a ravaged earth. Near the conclusion, Crawford says bluntly that she does not believe that art-making can change the world by simple virtue of its materials; however, its capacity to imagine a better, freer future still makes it a noble pursuit. This extraordinary book may be slender, but it carries the weight of the modern world. --Dave Wheeler, associate editor, Shelf Awareness
Transit Books, $15.95, paperback, 160p., 9781945492617
Meet Me by the Fountain: An Inside History of the Mall
by Alexandra Lange
Design critic Alexandra Lange (The Design of Childhood) turns a nostalgic but clear eye on the shopping mall as an icon of consumerism intimately linked with the American Dream in Meet Me by the Fountain: An Inside History of the Mall. This thorough, culturally aware history will surprise and inspire audiences who may feel they already know the story of the shopping megaplex, and provides a tour not of malls themselves, but of what they have meant to the people who gather in them.
Lange begins with the birth of malls in the 1950s, when suburban planning overlooked the need for gathering places. Architect Victor Gruen, inspired by a 10-story department store in downtown Detroit, created the first malls with the idea of making every day a perfect shopping day for a demographic largely composed of white, stay-at-home mothers.
Lange's design analysis of iconic malls such as NorthPark Center in Dallas, Tex., and the Minneapolis tourist destination Mall of America will engross architecture buffs, but she fully hits her stride when boiling down the synergy between spatial design elements and the evolution of U.S. culture. Not only did shifting economic tides affect malls, the mass entrance of women into the workforce left malls dealing with record numbers of unattended teenagers. A seeming haven for youth getting their first taste of independence, yet in many cases welcoming only white youth from the desired economic class, malls created their own security forces and tacitly upheld racist policies. Lange envisions more diverse and sustainable uses for malls, inspiring readers to see these behemoth structures as a vital and versatile resource for the future. --Jaclyn Fulwood, blogger at Infinite Reads
Bloomsbury, $28, hardcover, 320p., 9781635576023
The World as We Knew It: Dispatches from a Changing Climate
by Amy Brady and Tajja Isen, editors
In The World as We Knew It: Dispatches from a Changing Climate, edited by Amy Brady and Tajja Isen, 19 notable writers share intimate reflections on how accelerated climate change has led to corresponding transformations in their lives, homes, neighborhoods, jobs, relationships and mental health.
In presenting striking firsthand accounts of a global phenomenon, Brady and Isen hope to encourage "humble and humane dialogue" that will ignite climate action at the individual level. The Covid-19 pandemic added a layer of complexity to the stories in this collection, rendering it a living testament to the challenging realities of surviving and writing through a global health crisis.
The World as We Knew It opens with a gorgeously descriptive essay by Lydia Millet on the changing ecosystem of the magnificent Arizona desert. An appreciation of nature's majesty and raw power runs through stories about invasive fish species on the Caribbean island nation of Dominica; the altered rain patterns witnessed in California's Sierra Nevada mountains; and the spiritual and ecological fallout of a World Bank-sponsored dam in Uganda.
The essays in The World as We Knew It capture a specific moment in human history, a time when older generations experiencing the "new normal" of accelerated climate disruption can recall childhoods when our environment was more stable. Each of the essays in this collection presents an opportunity to engage thoughtfully with climate change-driven experiences that will help readers feel less alone as they confront, within their own communities, this unprecedented time in the history of our world. --Shahina Piyarali, reviewer
Catapult, $16.95, paperback, 288p., 9781646220304
Grease: Tell Me More, Tell Me More: Stories from the Broadway Phenomenon that Started It All
by Tom Moore, Adrienne Barbeau, and Ken Waissman, editors
The history of the Broadway production of Grease is a case of a plucky original musical that beat all the odds. Word-of-mouth made Grease--which opened to mixed reviews on February 14, 1972--a popular show. Later in the year, it garnered seven Tony nominations. When it closed after 3,388 performances on April 13, 1980, it had broken the record as the longest-running play or musical on Broadway.
This oral history, as told by the original actors and crew, is skillfully assembled by Tom Moore (the musical's original Broadway director), Adrienne Barbeau (who earned a Tony nomination playing bad-girl Rizzo) and Ken Waissman (who co-produced the show with Maxine Fox). The producers auditioned 2,000 actors to find the original 16 cast members. Barry Bostwick, who played the original Danny Zuko, recalls that the "cruelty of the process was unnerving." Ilene Graff reminisces about playing Sandy during her two-and-a-half-year run, starring opposite 11 actors who played the role of Zuko, including Bostwick, Richard Gere, Jeff Conaway and Treat Williams. Eighteen-year-old John Travolta remembers taking a role in the touring company against advice from other industry professionals. There's also a funny and delightfully starstruck round-robin of memories from the 1976 cast, who recalls the time Elizabeth Taylor and Richard Burton attended performances and invited the cast out to Sardi's for a drunken gathering.
Five decades haven't dimmed the memories of the cast and crew members of Grease, who have built affectionate friendships. Packed with photos (most are backstage pictures taken by the actors) and warm memories, this engaging oral history is a treat for theatre buffs and earns its standing ovation. --Kevin Howell, independent reviewer and marketing consultant
Chicago Review Press, $30, hardcover, 352p., 9781641607582
The Writer's Life
Louis Bayard: A New Angle on Jackie and Jack Kennedy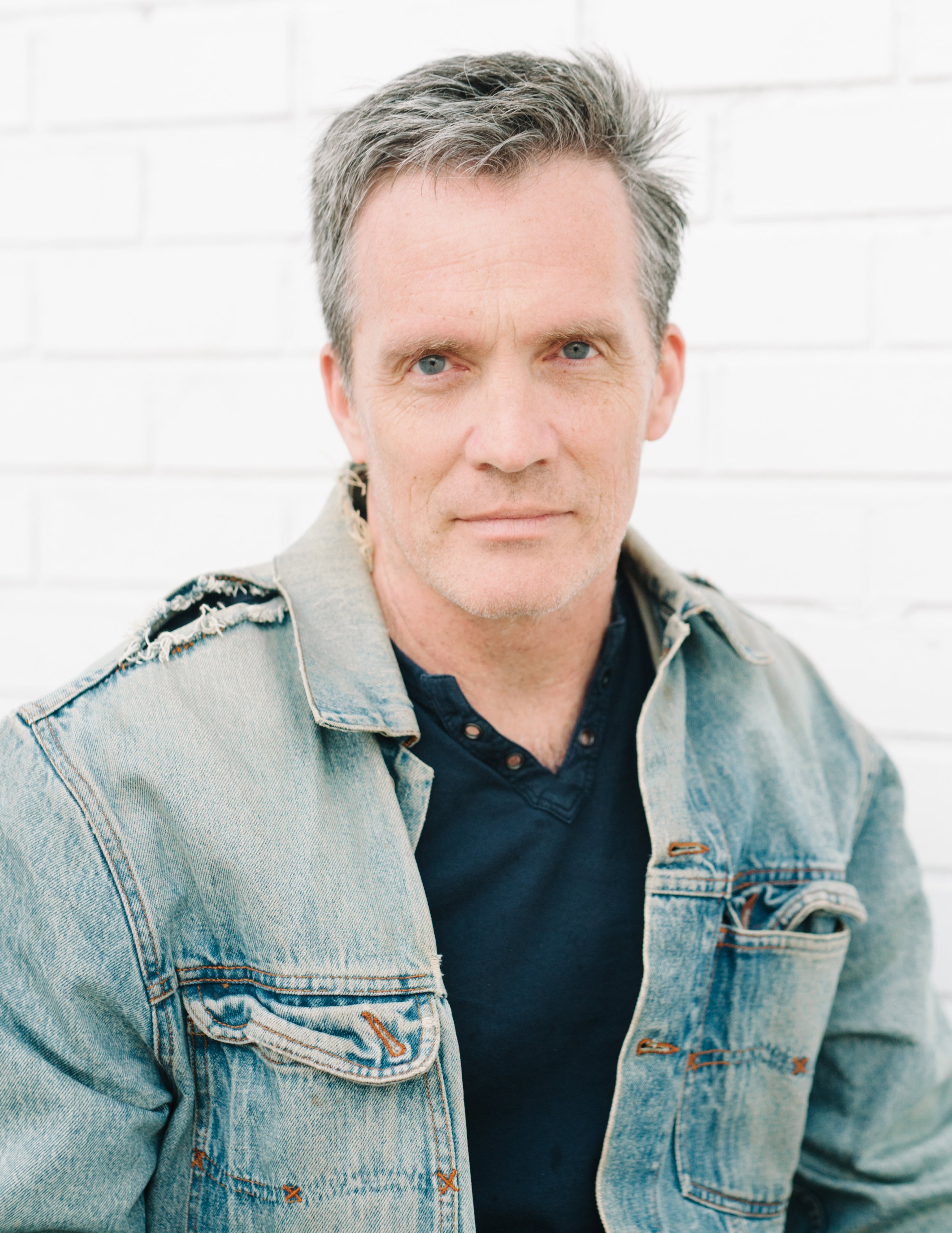 Louis Bayard
Louis Bayard is the author of 10 novels, including Courting Mr. Lincoln and The Pale Blue Eye, which is being made into a Netflix movie. His novel Jackie and Me (Algonquin, $28, reviewed in this issue) is a fictionalized account of the relationship between Lem Billings, longtime close friend to John F. Kennedy and the Kennedy family, and the young journalist (and future political wife) Jacqueline Bouvier.
How did you decide to take this angle on Jackie's story?
It didn't start with Jackie; it started with Lem. It started with a cover of Princeton's alumni magazine featuring a picture of two undergrads from the 1930s, and the taller one had his arm wrapped around the smaller one. My first thought was that they'd uncovered this closeted gay world at Princeton, decades before Stonewall. But then I realized the smaller man was John F. Kennedy.
I wondered: If that's JFK, who is that? And that's how I learned about Lem Billings, who was Jack's best friend from high school to the end of Jack's life. He prided himself on being a Kennedy insider. What a privileged vantage point he had on the Kennedy dynasty, on Jack's political career--on all of it. I thought Lem would make a fascinating narrator, since (among other things) he was apparently great fun. And he was a closeted gay man, so I thought he would have entertainingly WASPish things to say about people.
I later found another picture of Lem and Jack from the 1950s--between them, in the middle, is young Jackie Bouvier. Lem is drawing Jackie away from Jack in a protective manner; some joke is passing between them. Lem was there when Jack and Jackie became a team, or a tandem, or whatever they became. He had a privileged vantage point on that relationship, too.
Lem is both an insider and an outsider to the Kennedys: they love him, keep him around, but he's never truly one of them.
He's an outsider in the sense that he, like Jackie, came from an old family, but he didn't have that level of wealth. He was never going to be completely part of their world, but he was privy to so much of what was going on. And there was absolute trust from the Kennedys that Lem would never betray them or embarrass them in any way.
Usually, when he was asked about these things, he would say, "I can't imagine any better life than being Jack Kennedy's best friend." He was part of the inner circle. He had his own room at the White House. He was the guy that Jack could turn to for a game of backgammon, or the release that a best friend provides. He was proud of that, and he was also proud of the fact that he never asked the Kennedys for money. He was proud of his career in advertising.
I find Lem such an interesting figure. He's someone who hasn't really been talked about. There's a useful nonfiction book [about him], but I felt--as I often do--that this could be usefully fictionalized. I love history; I love the challenge of reanimating these lost worlds. I also had in mind The Remains of the Day, which involves a servant looking back on the master he's been serving all these years, and reckoning with the cost of that to his life, and his own hopes and dreams.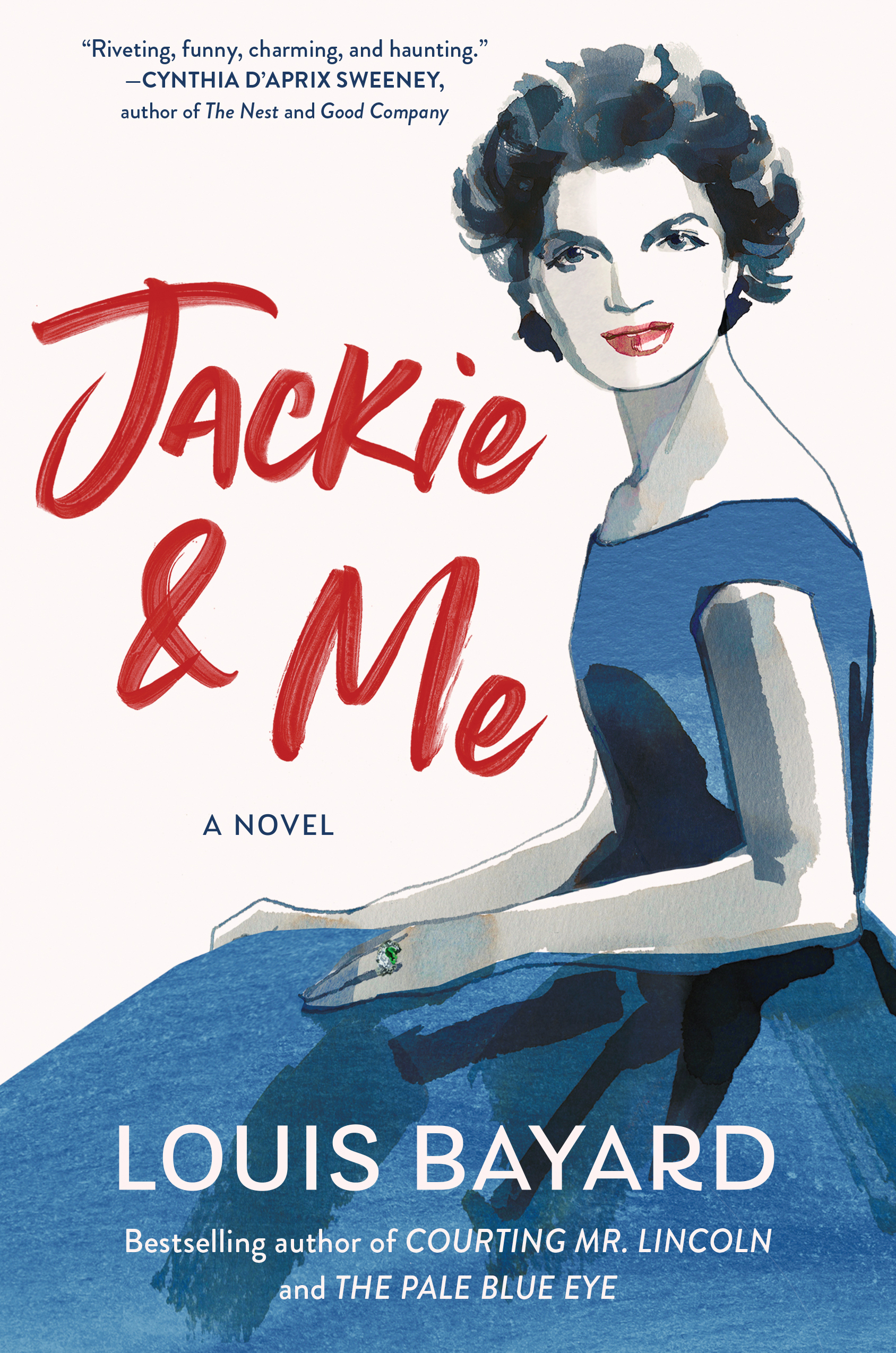 Lem narrates his story partially in flashbacks. How did you find it effective to tell the story in 1981 and also in the 1950s?
1981 is Lem's last year on earth. Reagan is [in the White House] as a kind of rebuke of the whole Kennedy legacy of liberalism and progressivism. It's before AIDS, but the gay movement is coming out of the closet; it's walking in the streets, and it's something that a gay man of Lem's generation wouldn't be comfortable with. There's a younger generation, a less apologetic generation, that's ready to name themselves and demand a place at the table. Lem grew up in a different era, when you could get arrested--when your whole career could be torpedoed--if you were found out. It was a world of hiding, and terror. It would have been difficult for him to put all that aside.
Jackie is an interesting character--she's so well known, but also an enigma.
We get a sense of Jackie's point of view [in the story] when she's living with her mother or going up to New York. There's always something we don't know about her, and maybe that's why she's endlessly interesting. Jackie had that same charismatic enigma, a quality like Greta Garbo.
She was very much a career girl. She won this prestigious Prix de Paris scholarship, and it didn't work out, but she immediately wangled this job [as a Camera Girl]. This was a training ground for the charisma she would later display on the political scene and the social scene. She had said her ambition was "not to be a housewife." But another part of her wanted security. She was working on two opposed tracks. It was hard for her to settle down in either direction. That's what makes her interesting to me.
Part of the frustration was that Jack himself didn't want to be married. He liked being a bachelor; he liked his free rein with the ladies. [Marriage] began as a political calculation on his part, forced upon him by his father and his family. Over time, he came to see and value the qualities Jackie had.
It's clear that Jackie and Lem both love Jack. Do you think they love him in different ways? The same way?
It's not always clear. Lem was willing to do whatever Jack wanted to do, and to be there for him whenever Jack wanted him to be there. As for Jack, his emotional relationships were usually with male friends. For him, women were mostly sex objects--or decorative. He didn't really have close relationships with women.
Jackie wound up repeating the same mistake her mother had made: marrying a man who had no intention of being faithful to her. She struggled with the isolation, the extramarital dalliances, the attention. I think if she had come along 20 years later, she could have had a different life. She was ambitious and political, and the only way she could realize that ambition was to marry a politician. And it's a tough life to be a political spouse. You have to subordinate your own inclinations, your own ambitions, your own dreams. Especially then--though it's even true now. --Katie Noah Gibson, blogger at Cakes, Tea and Dreams

And There He Kept Her
by Joshua Moehling
Joshua Moehling's debut novel, And There He Kept Her, is a thought-provoking thriller that doesn't shy away from either horror or complexity. Featuring sheriff's deputy Ben Packard, this is the start of a rich and suspenseful series, a small-town crime drama with pulse-pounding potential.
Jesse and Jenny, two teenagers stuck in their small hometown of Sandy Lake, Minn., have broken into elderly Emmett Burr's home to steal his prescription pills. But as they nervously sneak through the boarded-up basement, they uncover a dark secret, one that Burr will do anything to keep hidden.
When Jesse and Jenny's disappearance comes to the attention of Ben Packard, the new-to-town deputy suspects they might just be a pair of teenaged lovebird runaways. That is, until Jenny's mom (who happens to be Packard's cousin) reveals two things: Jenny is a Type 1 diabetic without her insulin, and she left her cell phone behind. From there it becomes a race against the clock for Packard to find the two teens. Meanwhile, for him, the story of a missing teenager near Sandy Lake touches a raw nerve: his own brother disappeared there years earlier, never to be found. Packard thought his return to Sandy Lake might offer a respite from his previous post as a police officer in Minneapolis, where a devastating loss left him in search of a new home. But with some Sandy Lake residents wary of their new sheriff's deputy being gay, and this fraught case proving trickier than he first thought, Packard will have to confront the secrets both he and Sandy Lake have kept buried.
Packard provides a strong foundation for Moehling's crime thriller, offering a new take on the familiar police hero genre. Rather than playing the part of noir detective or maverick cop, Packard is a level-headed, pragmatic officer whose care for his newfound community complements rather than challenges his desire to uphold the law. Similarly, Packard's multifaceted, tragic past doesn't serve as a stumbling block for his present investigation. Instead, it enriches his understanding of those centrally involved in the case. In this way, Moehling restages his hero's backstory as a strength--a source of empathy, and the seed of Packard's insight into the human condition, despite its haunting resonances with his personal life.
Sandy Lake itself is just as central to And There He Kept Her as Packard. It's an atmospherically complex small-town setting with a textured cast of characters. Moehling captures the class, race and gender relations in this community, avoiding idealizations in favor of no-nonsense realism. Jesse's family, for example, provides a look into the tense home life of teenagers here, further developing a character like Jesse beyond any stereotypical drug-dealing boy. Jenny, too, emerges fully formed through the depiction of her family life and surroundings. Even characters with little page time, like these two teens, take on fully formed lives.
But it is Emmett Burr, the novel's villain, who emerges from And There He Kept Her as the most completely developed and complicated character. Eschewing cheap twists for emotional intensity and complex moral quandaries, Moehling crafts a plot that is dependent on readers knowing, practically from the start, who is to blame for the central crime at hand. Doing so may result in a less stringent focus on the novel's "mystery," but it allows for a more insightful set of thematic interests, a more nuanced cast of nefarious characters and a more slow-burn engine for the novel's tension. By spending a great deal of time with the story's main antagonist--who is elderly, obese and in failing health--readers come to know Emmett as almost a dark double to Packard, making him just as foundational to the novel's core. Moehling never excuses or sentimentalizes Emmett's horrific actions, yet he nevertheless manages to illustrate the man's motivations and weaknesses in a way that makes him understandable. What's more, the novel's climax puts readers in the uncomfortable position of having to see Emmett in a semi-heroic light, recognizing that not all evil is equal, nor are all good deeds fully redemptive.
The novel's darkness at times threatens to overwhelm its characters and tone alike. However, Moehling offers brief but powerful comforts in the midst of his plot's horrors. Packard's burgeoning friendship with local dog rescuer Gary, his supportive partnership with his coworker Kelly, and his undeniable bond with a disfigured, adopted corgi all offer welcome lightness throughout the novel. Moehling doesn't flinch from the raw details of what happens in Emmett Burr's basement, but he acknowledges, too, the potential joys in the world outside it. Loneliness can corrupt a person, but connection nevertheless remains, miraculously, possible. --Alice Martin
Poisoned Pen Press, $26.99, hardcover, 320p., 9781728247892
A Setting Ripe with Secrets and Conflicts
An Interview With Joshua Moehling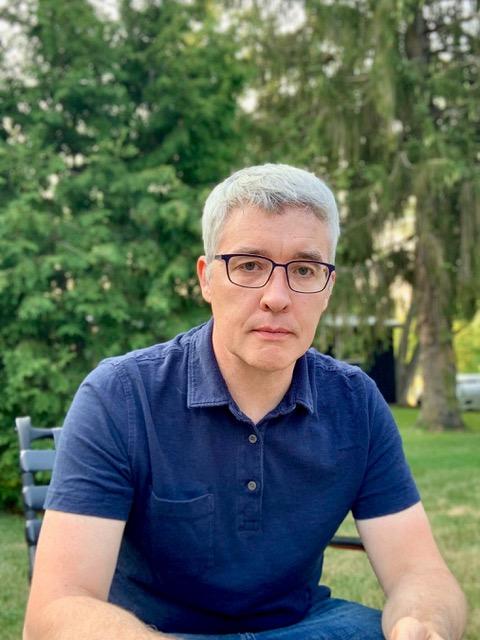 Author Joshua Moehling lives in Minneapolis, Minn., where he works as a program manager in the medical device industry. His thrilling debut crime novel, And There He Kept Her (Poisoned Pen Press, June 14, 2022), introduces his memorable protagonist, deputy Ben Packard.
What sparked the idea for the opening scene in And There He Kept Her and why was this the way you wanted readers to enter this world?
I knew the first chapter had to be a grabber. It's the first one I wrote, and it didn't change much over time. The rain, the ticking furnace, the door with no handle on the inside were details that made my hair stand up, and I hoped it would be the same for readers.
What about Ben Packard made him the character you wanted to craft this story around?
I wrote a novel before this, also set in Sandy Lake, where Deputy Ben Packard only appeared in brief, and was the subject of a crude conversation between two characters wondering about his personal life. That book got a few requests for a full manuscript from agents but no offer of representation. After a while, I set that book aside and wrote this one to figure out who Ben Packard was, where he came from and what his secrets were. A drinking problem or a bad marriage are the typical things heroes get saddled with in this genre. Ben Packard had a different story--a gay man in law enforcement in a small town. When I went looking for examples of other books with a similar character or similar premise, I didn't find much.
Sandy Lake, Minn., is central to this book. What drew you to this setting and how did that choice affect the story you ultimately wrote?
You won't find Sandy Lake on any map, and I only have a vague sense of where it might be located. It's an amalgam of every small town I've ever known. Both my parents come from small towns, I went to college in a small town and we have a cabin near a small town. I live in a city, but rural living is in my blood. I've always been intrigued by what it takes to make a life for yourself in such a setting. We all know every small town has its own history that's collectively kept by the people who live there. It's a setting ripe with secrets and conflicts.
What made spending so much time with the novel's ostensible villain so essential to the story?
I knew going in that this story would be about a monster, who, through the passing of time and his failing health, has become vulnerable and is now the one being preyed upon. Writers in my writing group helped me realize that Emmett has considered himself a victim his whole life, even when he was victimizing others. I wanted readers to understand that about him, and I wanted Emmett to have to confront his past again. I wanted to see how he would behave in a similar situation and when confronted by an even bigger monster than himself.
What was your biggest challenge while writing And There He Kept Her?
My background in law enforcement comes from having read a lot of crime novels. That's it. As I was writing, I Googled a lot of things. I watched YouTube videos. I downloaded sheriff's office org charts and annual reports. The best thing I did was attend a local citizen's academy where I learned how a sheriff's department is run and the basic ins and outs of being a deputy. I asked a lot of questions. The rest I had to make up or leave out.
What books, authors or series did you read while conceiving of this story and its characters? How did you think of yourself in conversation with those other books?
You can't be a crime/thriller writer from Minnesota and not know the work of John Sandford and William Kent Krueger. I wanted my book to have the pacing of a Sandford Prey novel and the sense of place you get from Krueger. There were times, when I was struggling to figure out how to get into or out of a scene, where I could pick up one of their books, read a few pages and say, ah, that's how you do it.
How would you describe the process of writing this book? And will we see Ben Packard again?
I wish I could say this book was born fully formed right from my head but that would be a lie. It took several years and many, many revisions to get it to its current state. I was pantsing it in the beginning and often couldn't see more than a chapter or two ahead. Late ideas required threads to be pulled all the way back to the beginning. At one point I cut 30,000 words from the manuscript. There were times when I wanted to abandon it and write something else. Persistence finally paid off.
I have a draft of the next book completed already. I spent two months thinking about characters, making an outline and writing scenes that wouldn't make it into the book but that I needed to know for myself. Knowing who Packard was as a character also helped getting to a finished first draft in much less time. Whether it's any good remains to be seen.
There's definitely more Ben Packard to come. I hope people like And There He Kept Her enough to come back and see what he gets up to next. --Alice Martin
Shelf vetted, publisher supported.
Rediscover
Rediscover: George Lamming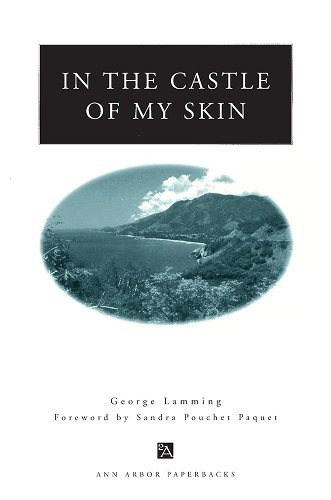 George Lamming, a novelist and essayist who did much to shape Caribbean literary culture, died June 4 at age 94. His first and best known novel, In the Castle of My Skin (1953), drew on his upbringing in Barbados and was published in Britain after he had gone there from Trinidad in 1950. Three more novels soon followed: The Emigrants (1954), Of Age and Innocence (1958) and Season of Adventure (1960); as well as a pioneering collection of personal essays on cultural politics and intellectual history, The Pleasures of Exile (1960).

Lamming worked for the BBC's overseas radio service, broadcasting on its program Caribbean Voices, and in 1955 traveled to the U.S. on a Guggenheim scholarship, and then on to West Africa and the Caribbean. He was a participant in the first international congress of Black writers and artists in Paris in 1956. In 1957, he received the Somerset Maugham award for In the Castle of My Skin, and numerous honors and awards followed. His last two novels were Water With Berries (1971) and Natives of My Person (1972).
In 1980, he returned to Barbados and established a permanent residence at the Atlantis hotel in Bathsheba, where Lamming edited anthologies of Caribbean writing and committed himself anew to political activism. This phase of his intellectual life is recorded in the essay collections Conversations (1992), Coming, Coming, Coming Home: Conversations II (1995) and The Sovereignty of the Imagination (2004), and in his edited volumes of Caribbean literary and cultural history, Enterprise of the Indies Vols I & II (1999). Many of his major works were republished in the U.S. in the 1990s. In the Castle of My Skin is available from the University of Michigan Press ($19.95), along with several other of Lamming's books.