Week of Friday, June 10, 2022
Among this week's books, we review David Levithan's timely Answers in the Pages, in which a fifth-grader takes a stand as his mother attempts to ban a book due to its assumed gay protagonists. In Future Stories, David Christian takes a fascinating excursion into the future of humanity and our planet. And Kali Fajardo-Anstine's debut novel, Woman of Light, reaches back to the 1800s-1930s for an "extraordinary, many-threaded tapestry of multiple lives."
Fajardo-Anstine discusses in Writer's Life her research for Woman of Light, the importance of place and the necessity of family stories.
The Best Books This Week
Fiction
The Woman in the Library
by Sulari Gentill
Sulari Gentill's The Woman in the Library takes the intriguing form of a mystery novel embedded within a sinister crime drama, offering thrill-seeking readers a double dose of literary suspense.
Australian author Hannah Tigone is working on her latest book, a mystery set in present-day Boston. She shares her work with American writer Leo Johnson, a devoted fan who has offered to critique it. In chapters containing excerpts from Hannah's manuscript and Leo's correspondence with her, Gentill draws readers into the heart of Hannah's novel: four strangers seated in the reading room of the Boston Public Library hear a loud scream. While officials investigate, the four strangers begin to talk and develop a friendship. Freddie, the story's female narrator, is the recipient of a prestigious writing fellowship; Marigold and Whit are students at Harvard; and Cain is an author whose first novel was a literary sensation. When a woman's body is discovered, the four new friends come under suspicion, and Freddie is suddenly unsure whom to trust.
A celebrated writer of historical mysteries and contemporary thrillers, Gentill (A Murder Unmentioned; Gentlemen Formerly Dressed) crafts a series of uncanny plot twists that will delight Agatha Christie fans. Leo's letters to Hannah gradually take on a menacing tone at the same time that Freddie struggles to solve the murder in the library, and the lines between what is fiction and what is real become frighteningly blurred. As readers reach the suspenseful conclusion to Hannah's novel, it becomes shockingly clear she is facing the same danger as the characters she created. --Shahina Piyarali, reviewer
Poisoned Pen Press, $16.99, paperback, 288p., 9781464215872
The Ghosts of Paris
by Tara Moss
Canadian-Australian author Tara Moss sends her elegant private eye, Billie Walker, to the City of Light in her second historical mystery, The Ghosts of Paris. Billie, living in Sydney in 1947, successfully runs her late father's private inquiry agency. She's recovering from a recent high-profile case involving a Nazi war criminal, a case detailed in The War Widow, the first novel in the Billie Walker series. After a wealthy client hires Billie to search for her husband, who went missing on a business trip to London and Paris two years before, Billie and her assistant, Sam, embark on a worldwide journey. Billie is also searching for answers of her own: her husband, fellow wartime correspondent Jack Rake, disappeared in Warsaw during the war, but she has new information indicating he may still be alive.
Moss writes sensitively about the layers of sexism facing professional women in the 1940s, both in Australia and Europe. Billie's sometime colleague Shyla, an Indigenous Wiradjuri woman, also provides insight into Australia's pervasive racism. Billie herself is a compelling protagonist, who deals honestly with the conflicting motivations that necessitate her journey as well as her (possibly) shifting feelings for both Sam and Jack. The plot starts slowly but ratchets up to a rapid-fire pace, and it includes a car chase, clandestine meetings and other surprises. Moss also explores the thriving gay scene in Paris and the rampant homophobia in Sydney and London. Though the answers Billie digs up (for herself and her client) are confusing rather than clear-cut, Moss sets the scene for further adventures for her detective. --Katie Noah Gibson, blogger at Cakes, Tea and Dreams
Dutton, $27, hardcover, 384p., 9780593182680
Last Call at the Nightingale
by Katharine Schellman
In Last Call at the Nightingale, the first in a Jazz Age mystery series, Katharine Schellman (The Body in the Garden) serves up Prohibition-era murder and intrigue with style, atmosphere and a side of bootlegged bubbles and gin.
In 1920s New York City, Vivian Kelly is alone in the world but for her stick-in-the-mud older sister, Florence. Vivian works for a pittance and receives less respect in a dressmaker's factory, but at night she has a space where she can forget her poor pricked fingers and dance 'til last call: the Nightingale, a speakeasy jazz club. Vivian is "poor orphan Irish trash"; her best friend Bea is Black; bartender Danny is Chinese; and the bar's owner, Ms. Honor Huxley (don't call her Miss), prefers other women as her dance partners. The Nightingale is a place where anything goes, more or less--until one night that includes murder.
When Vivian discovers a body just outside the club's back door, she finds herself thrown into circumstances beyond her usual daytime drudgery and nighttime frolics. Arrested in a raid, she owes her bail bond to the intimidating but sexy and intriguing Ms. Huxley. Then a mysterious stranger arrives from Chicago and begins pursuing Vivian. Threatening bruisers are hot on her tail, and Florence is increasingly displeased by her younger sister's nightlife. Vivian at first feels pressure from others to solve the murder; eventually she may need to do so to save her own life.
Readers will love Last Call at the Nightingale for its twisting plot, its flair for historical detail and its inclusive cast of appealing characters. --Julia Kastner, librarian and blogger at pagesofjulia
Minotaur Books, $27.99, hardcover, 320p., 9781250831828
Nora Goes Off Script
by Annabel Monaghan
Peppered with hilarious interactions between Nora, who is a single mom, and her precocious offspring, Arthur and Bernadette, Nora Goes Off Script is the heartfelt story of a woman who gets a second chance at love. This delightful work of fiction is the first adult novel from YA author Annabel Monaghan (A Girl Named Digit).
Nora Hamilton has always supported her family as a screenwriter for the Romance Channel. But after her ne'er-do-well husband, Ben, finally leaves her, instead of churning out another cookie-cutter happily-ever-after tale, Nora finds herself writing the raw and gritty details of the demise of her marriage into her next screenplay. To Nora's shock, Leo Vance--previously named Sexiest Man Alive--is cast as Ben. When the cast and crew of the movie arrive to film on Nora's property, she's surprised to discover that, although Leo keeps drinking her booze without permission, he's also a great listener and kind to Arthur and Bernadette.
Leo likes the freedom Nora's small-town life provides and offers her $7,000 to let him stay another week after filming wraps. Since Nora is still paying off Ben's credit card debt, she acquiesces, only to wonder if she's making the best or worst decision of her life.
With vibrant characters and a believably tired mom at the center of the story, Nora Goes Off Script is a perfect blend between quotidian life and the fairytale magic possible only in the best Hollywood endings. Readers who loved Emily Henry's Book Lovers or Linda Holmes's Evvie Drake Starts Over are sure to savor Nora Goes Off Script. --Jessica Howard, freelance book reviewer
Putnam, $27, hardcover, 272p., 9780593420034
The Perfect Crimes of Marian Hayes
by Cat Sebastian
Romance blooms out of blackmail and robbery in The Perfect Crimes of Marian Hayes, the second charming 18th-century novel by Cat Sebastian (The Queer Principles of Kit Webb). The early chapters overlap with--and swiftly remind readers of--the events of Sebastian's prior Georgian-era romance.
Marian Hayes is dismayed to learn that her husband, the Duke of Clare, has a first wife, still living, whom he never divorced. This renders invalid her marriage, as well as the one in between, which produced his alleged heir. If she and Percy, her friend-turned-stepson, pay the blackmailer, they will still be vulnerable to exposure by someone else. When their attempt to gain leverage over the duke ends in violence, there's nobody she can turn to for help--except the blackmailer himself. Rob Brooks does not want to reveal the duke's bigamy. If he does, truths he desperately wants to avoid will become public. He had intended to give Marian information she deserved and make some money in the process. But besides the fact that his blackmail letters to Marian morph into a far more personal correspondence, helping her escape will give him a chance to make sure his old partner in crime is safe.
Rob, who is effortlessly charming, and Marian, peevish and determined, exchange entertaining banter; demonstrate just how steamy enthusiastic consent can be; and attempt to untangle the question of what their places in the world will be when neither wants the privilege of their stations. --Kristen Allen-Vogel, information services librarian at Dayton Metro Library
Avon, $15.99, paperback, 352p., 9780063026254
Iona Iverson's Rules for Commuting
by Clare Pooley
In the world today, many people tend to live anonymously. However, in Iona Iverson's Rules for Commuting, British author Clare Pooley (The Authenticity Project) brings strangers together in such a fun, spirited way that it's bound to spark readers to expand their worldview.
This endearing novel, told from the points of view of an ensemble cast of vividly drawn characters, starts on a London commuter train. At the center of it all is Iona Iverson, a vibrantly quirky, 57-year-old magazine advice therapist. Every day, Iona and her beloved French bulldog, Lulu, sit in the same seat as the train traverses 10 stops over 36 minutes from Hampton Court to Waterloo Station. In her mind, Iona assigns clever pet names to the commuters with whom she daily co-exists, but never speaks to. This includes Impossibly-Pretty-Bookworm and Mr.-Too-Good-To-Be-True. The other passengers, likewise, do the same--Iona is referred to by one as Rainbow Lady and another as Crazy Dog Woman.
One fateful day, a man who doesn't normally ride the 8:05 a.m. train--whom Iona dubs Smart-But-Sexist-Manspreader--boards Iona's carriage. When he starts choking on a grape from his fruit salad, the normal, everyday order of the commute is upended. It takes a heroic, life-saving act to transform the travelers from strangers into friends. Over the course of the story, Pooley reveals the soul-filled truth of each person connected to the near-death experience. The stereotyping of appearances can be very deceiving.
Pooley's grasp on the constraints and longings of the human condition proves immensely entertaining. Traveling with Iona Iverson is a literary journey well worth taking. --Kathleen Gerard, blogger at Reading Between the Lines
Pamela Dorman Books, $27, hardcover, 352p., 9781984878649
This Is Not a Pity Memoir
by Abi Morgan
Abi Morgan (Tiny Dynamite), an Emmy-winning British writer for film (The Iron Lady) and television (The Hour), knows good copy when she sees it. She also knows better than to reach for clichés. This Is Not a Pity Memoir is a tragedy chronicle whose success lies in the author's resolutely bromide-free treatment of the harrowing circumstances she lived through.
When he was in his mid-40s, actor Jacob Krichefski collapsed at the London home he shared with Morgan and their two teenage children. Jacob had many seizures while at the hospital, which led to a medically induced coma and a diagnosis of anti-NMDA receptor encephalitis (later attributed to his multiple sclerosis medication). When he was brought out of the coma six months later, he recognized his kids--but not Morgan. This was for her a heartbreak on top of the heartbreak of Jacob's uncertain prognosis, and it dovetailed with a health crisis of her own.
Jacob may not have known Morgan, but through This Is Not a Pity Memoir, readers will. She writes of her devotion to Jacob but also of her embarrassment ("Trying to bring back a partner who no longer remembers you is a crushingly humiliating business"); weariness ("No one told me how boring loss is"); and rage ("It's really starting to piss me off, the game we play which I call 'Am I Abi today?' The reply is always still 'No' "). Morgan hasn't written a pity memoir; she has written a love story, much of it addressed to Jacob. And it's an extraordinary one. --Nell Beram, author and freelance writer
Harper, $27.99, hardcover, 256p., 9780358682950
Nocturnal Admissions: Behind the Scenes at Tunnel, Limelight, Avalon, and Other Legendary Nightclubs
by Steve Adelman
Steve Adelman's captivating memoir about his years as the director and owner of some of the most legendary nightclubs and dance clubs in the world lives up to its deliriously wicked play-on-words title: Nocturnal Admissions. By the time he was 30, Adelman was the director of five of New York City's largest and most successful nightclubs. This, the 1990s and 2000s, was considered the "golden era" of nightclubs.
After explaining how daytime jobs are governed by basic sets of principles, Adelman invites readers into the nocturnal world of working nightclubs. "If your day begins at 9 p.m., and you throw alcohol, drugs, second jobs, and half-naked people into the mix, those principles go to hell pretty quickly," he writes. The attendees at opening night for his Los Angeles nightclub Avalon included Prince, Leonardo DiCaprio, Justin Timberlake and Hugh Hefner. But Adelman also details working with promoters to bring in celebrities. While VIPs drink for free, the club recoups its costs by alerting the paparazzi and milking the tabloid publicity.
In an attempt to keep the 20-year-old club Limelight fresh to blasé New York club-goers, club owners created Wednesday "Disco 2000" parties that became legendary for their kitschy outrageousness. Among the highlights: a kissing booth featuring Gilligan's Island's Tina Louise, and a Beverly Hillbillies hoedown hosted by Donna Douglas, as well as spiked Ecstasy Punch. Adelman sprinkles pithy business advice in the form of what he calls "learned axioms" (or "laxioms") throughout the book, including "hire slow, fire quick" and "Prepare for the most discerning, and others will follow." Nocturnal Admissions is an eye-opening look at the art of running a successful nightclub. --Kevin Howell, independent reviewer and marketing consultant
Santa Monica Press, $26, hardcover, 288p., 9781595801142
Did Ye Hear Mammy Died?: A Memoir
by Séamas O'Reilly
"From certain angles, the circumstances of my upbringing are disarmingly baroque," writes Séamas O'Reilly in the opening pages of his memoir, Did Ye Hear Mammy Died? O'Reilly's mother died (as the title suggests) when he was just shy of his sixth birthday, leaving him and his 10 siblings to be raised by a single father in the heart of the Troubles. Moreover, their property's fence line corresponded with the demarcation between Northern Ireland and the Republic of Ireland, complete with a checkpoint and prone to the "dystopian rigamarole undertaken by everyone who lived on [the border]."
It's hard to imagine a memoir about an author's dead mother could elicit actual belly laughs, but somehow, O'Reilly makes it happen. In the story that lends the memoir its title, a nearly six-year-old O'Reilly skips along and smiles up at every unlikely guest at his mother's wake to ask, charmingly, "Did ye hear Mammy died?" From this story--at once hilarious and heartbreaking--O'Reilly expands to consider his childhood from the distance of adulthood. He recalls with tenderness and care his frantic father occasionally forgetting a child (or two) at choir pickup (and who could blame him, O'Reilly seems to ask, with so many to keep track of?).
Did Ye Hear Mammy Died? expertly combines heartfelt sentiment with a dry Irish wit that will leave readers questioning if the tears on their cheeks come from joy or sadness or dark humor--or all of the above. --Kerry McHugh, blogger at Entomology of a Bookworm
Little, Brown, $28, hardcover, 240p., 9780316424257
Future Stories: What's Next?
by David Christian
In Future Stories: What's Next?, David Christian, one of the founders of the field of Big History, applies the same expansive approach to a fascinating excursion into the future of humanity and the planet where we reside. For him, it's a logical extension of his pioneering course, which covers the existence of the universe from the instant of the Big Bang 13.8 billion years ago to the present. And in taking on the future, Christian (Origin Story), Professor Emeritus at Australia's Macquarie University, makes a persuasive argument for the "basic future-thinking principle that visions of possible futures must rest on knowledge of powerful trends in the past."
Christian organizes his book around four broad questions: 1. "What is the future?" 2. "How do living organisms cope with the future?" 3. "How do human beings try to glimpse, understand, and prepare for the future?" 4. "What sort of futures can we (plausibly) imagine for humanity, planet Earth, and the universe as a whole?" Within these headings, Christian engages with topics as diverse as Einstein's theory of relativity and a comparison of the way single-celled organisms like E. coli differ from human beings (with our some 30 trillion cells of 200 different types) in the way they adapt to the future's demands.
Christian's style is lively and inviting, and he takes pains to distinguish when he's proceeding from a solid evidentiary grounding and when he's indulging in more speculative musings. Future Stories is simultaneously entertaining and sobering, and is recommended reading for anyone who may be curious about what's ahead of us. --Harvey Freedenberg, freelance reviewer
Little, Brown Spark, $30, hardcover, 368p., 9780316497459
What's the Score?: 25 Years of Teaching Women's Sports History
by Bonnie J. Morris
What do gender and sports fandom have to do with the American and global social and political landscape? As historian Bonnie J. Morris (The Disappearing L) writes, despite progress with women's rights, we still "don't expect women to initiate, share, participate in, or pass along sports literacy. In other words, except on a few annual occasions, we don't expect women to know the score." In response to this gendered cultural gap and the lack of a conversation around it, Morris created a course called Athletics and Gender, which she taught for 25 years at several universities, including George Washington University and UC Berkeley.
This year marks the 50th anniversary of Title IX, and What's the Score? takes readers into Morris's classroom, reflecting on the social and cultural changes that shaped discussions with students and stakeholders over the years. Morris describes her book not as a "complete or formal history of women's sports" but a "memoir of teaching and a template for teaching, drawing from remembered and successful best practices to pass on." She shares how the course was created and developed over time, along with insights from her students and how the conversation around sports and gender is pertinent to a large variety of undergraduate fields. This invaluable resource for sports fans also includes three versions of the syllabus and a wealth of additional information, including reading materials, documentaries and various legal and sports timelines. --Michelle Anya Anjirbag, freelance reviewer
Red Lightning, $24, hardcover, 294p., 9781684351800
Raising Raffi: The First Five Years
by Keith Gessen
Novelist and critic Keith Gessen (A Terrible Country) would be the first to admit he didn't set out to write a book of parenting advice, but young parents reading the nine frank but warmhearted essays that compose Raising Raffi: The First Five Years will be happy he did, not least for the collection's reassuring message: you are not alone.
Gessen, who's married to the novelist Emily Gould and lives in Brooklyn, began writing these pieces when his son, Raphael, was three years old. He admits he "felt ridiculous about it at times," but ultimately "came to think there was some value in recording my own groping toward knowledge in this most important of human endeavors, a kind of record of a primitive consciousness making its way toward the light." That statement is characteristic of the refreshingly self-deprecating tone of Gessen's writing as he navigates Raffi's early years, beginning with the perils of a home birth his wife deeply desired and he thought was "crazy," and continuing through milestones that include one of the most fraught for many New York City parents--the selection of their child's first school. One unwelcome event was the arrival of the coronavirus in March 2020. "King Germ" describes the Gessen family's experience during New York City's initial lockdown.
Anyone who's experienced the joys and challenges of parenting will find themselves savoring Keith Gessen's piquant observations on fatherhood. And if they pick up a useful tip or two from his hard-earned experience, that wouldn't be surprising either. --Harvey Freedenberg, freelance reviewer
Viking, $27, hardcover, 256p., 9780593300442
Directed by James Burrows: Five Decades of Stories from the Legendary Director of Taxi, Cheers, Frasier, Friends, Will & Grace, and More
by James Burrows
James Burrows, one of the most prolific and successful TV sitcom directors ever, presents a side-splittingly hilarious tell-all that is part memoir and part master class on working in television. His impressive résumé includes directing The Mary Tyler Moore Show (four episodes), The Bob Newhart Show (11 episodes), Taxi (75 episodes), Cheers (243 episodes), Frasier (32 episodes), Friends (15 episodes), Mike & Molly (49 episodes) and all 246 episodes of Will & Grace. "The hours of laughter that I got on Will & Grace added years to my life," he writes. He is also the go-to director for TV pilots, having directed more than 75 that were picked up as series.
Packed with hilarious dialogue and jokes from classic sitcoms, Directed by James Burrows is also brimming with sound advice for actors, directors and writers hoping to work in television. Burrows also fills the book with entertaining behind-the-scenes anecdotes. He succinctly explains why on The Mary Tyler Moore Show spinoff, Phyllis, Cloris Leachman's narcissistic and self-absorbed character didn't work as a lead role, while the writers of Cheers were able to rewrite and spin off Frasier with a lead character possessing the same traits. After directing eight episodes, he turned down the role of primary director for Laverne & Shirley, because he didn't like the tension and turmoil on the set. Taxi fans will delight in discovering that Danny DeVito took bribes from coworkers to announce the names of friends and family when dispatching cabs.
Directed by James Burrows is a treasure trove of brilliant advice, stories and uproarious routines from classic TV shows. --Kevin Howell, independent reviewer and marketing consultant
Ballantine, $28.99, hardcover, 368p., 9780593358245
The Writer's Life
Kali Fajardo-Anstine: Inside Time's Huge, Circular Cloud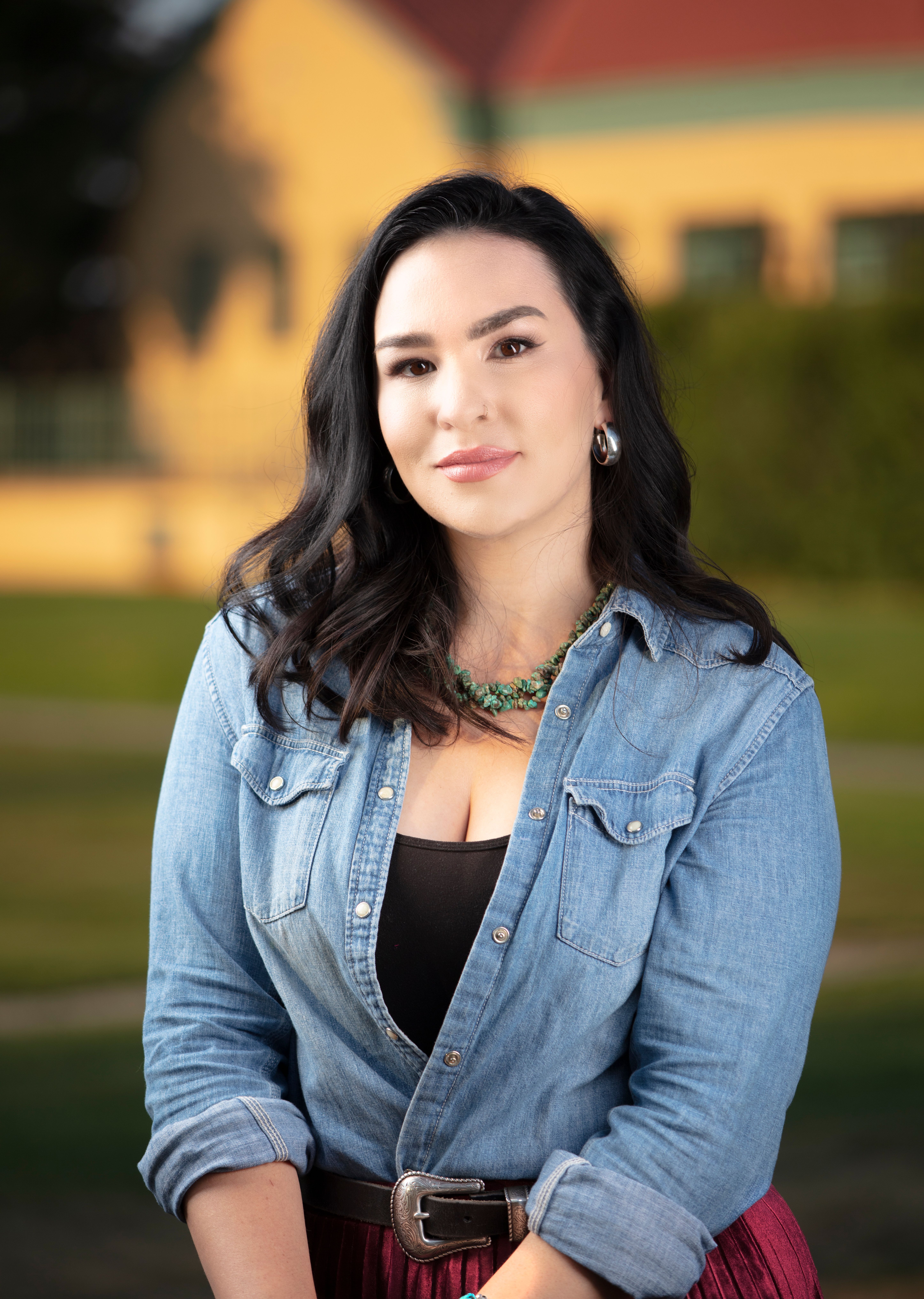 (photo: Bear Guitirrez)
Kali Fajardo-Anstine is the author of the story collection Sabrina & Corina (One World, 2019), winner of the American Book Award and a finalist for the National Book Award, the PEN/Bingham Prize, the Clark Prize, the Story Prize and the Saroyan International Prize. She is the 2021 recipient of the Addison M. Metcalf Award from the American Academy of Arts and Letters, and the 2022/23 Endowed Chair of Creative Writing at Texas State University. Her debut novel, Woman of Light (reviewed in this issue), is a multi-generational epic reaching back to the 1800s through 1934 and primarily set in Denver, Colo., where she lives and worked as a passionate bookseller.
What does it mean to feel a deep connection to a place and its history? How does it manifest in your visions for life and what you write?
When I lecture on place-based writing, I tell people that place is an extension of consciousness. Place is so steeped in my work because it is the nature of place that created a person like me. I am multiethnic. I am a Chicana of Indigenous ancestry, Filipino, Jewish, white, American. Why I exist is because place brought all those people together in Denver and so if I removed place from my work, there would be no characters.
When I read your work, I'm struck by the presence of mystery. How do you use mystery to point toward truth?
In a lot of ways my entire existence was built out of the mystery of not fitting into a category, and that's why I'm comfortable with mystery--I want to unnerve the reader, I want them to think about what they do not know. And I think it's a particularly American trap to think we know more than we do.
I just read this gorgeous book, Bitter Orange Tree by Jokha Alharthi, the first Omani woman to be translated into English. And there was this beautiful reference to these women who make charcoal. They live at the edge of the city. I had no idea that there was a whole process to make charcoal. I didn't even know it could be a gendered job, and at first reading that I could have assumed that that author didn't know what they were talking about, I could have assumed that this was fantasy or I could have assumed that this is an entire industry and tons of people do it, but instead I just read it for what it was--a part of the story--and I absorbed it.
Is writing rooted in creation and inspiration or observation and interpretation of the world around you? Both? Neither?
It's both for me. The writer Jayne Anne Phillips once told me that there are two different kinds of writers: those who write to make something new and those who write to keep something from disappearing. Recently the Chicano murals of Denver were named one of the 11 most endangered historic items in America by the National Trust for Historic Preservation. We're being displaced, and to me the act of writing was a way to put us into the historical record through literature.
And literature is also a way to imagine new possibilities. I write naturalistically, in ways that do not pander to a white gaze or exotify my characters.
In a lot of ways being a writer is being very porous. You have to be very sensitive and I don't know if that comes from direct observation or from looking within--the more mystic approach to it--but one thing that both sides have in common is it's a deeply reflective, almost meditative act.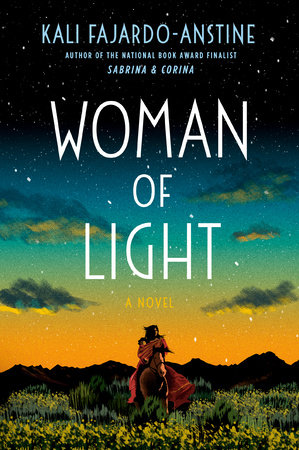 Time is such a character in Woman of Light. How, especially compared to writing a short story on a practical and technical level, do you approach time?
Making sure Woman of Light had this enormous scope from the 1860s all the way into 1934 was vital. This is when my ancestors went from having rural lives to leaving their pueblos and having an urban lifestyle. This happened in one-and-a-half generations.
Another way time is really fascinating is if your ancestors have been in place for multiple generations. When I look at a street corner--for example, where Luz works in Woman of Light with David--I not only have my own memories of that place, I have the stories from my mother. I have the stories from my grandfather, and I have the stories from my great-grandmother and those all seeped in, and so it flattens my experience of time. A huge amount of generational knowledge was passed down to me orally. Sometimes we think of our knowledge as only being for one generation at a time, our own lifetime, but in fact it spans many, many decades.
Do you think about Woman of Light as more like a painting, something with a direction but most truthfully represented as happening all at once?
Its order is something I found later. Time for me is experienced in this huge circular cloud that I'm inside of. I learned to trust moments and scenes in a way that I had never trusted them before. In a short story, I'm usually going through point A to point B to point C, but with this novel I took down scenes and moments as they were coming to me rather than forcing myself to go through the path in a linear way.
What are you looking forward to in 2022?
I'm looking forward to this move to Texas for a new job at Texas State. And I'm looking forward to publishing my first novel! It's simply mind-blowing that a book based on my ancestors, people who weren't literate, is going to be out in the world and bookstores and on shelves. So I'm really looking forward to that experience and for the world to know who we are and to learn about us.
The book took 10 years to write and a lot of that was spent doing research--archival research, listening to oral histories, interviewing my elders--and the book is filled with references to Denver history as well as history of the American West. They're all Easter eggs, right? Good luck to everybody who finds them! --Walker Minot, freelance writer and editor

Tracy Flick Can't Win
by Tom Perrotta
Tracy Flick, the ambitious but unlucky protagonist of Tom Perrotta's 1998 novel Election (and the 1999 movie adaptation starring Reese Witherspoon), is back and still striving in Tracy Flick Can't Win. Familiarity with Election can't hurt, but isn't necessary to follow this next installment. Perrotta (The Leftovers; Little Children) serves up his signature black comedy and shrewd wit in an expertly paced novel of great cleverness and charm. The title character is now 40-ish and working as assistant principal at Green Meadow High School, in a shabby-idyllic New Jersey suburb. Life hasn't turned out as Tracy had hoped. She left law school to care for her beloved mother, whose death 10 years ago still leaves a gaping hole. Instead of being a high-powered attorney on a rocket-like political trajectory, she serves as the hardworking second-in-command at an unremarkable public school whose football team disappoints everyone in town (except Tracy, who couldn't care less). Then Principal Jack Weede announces his pending retirement, and it might finally be Tracy's time to shine. But of course, nothing's ever easy.
Kyle Dorfman, one of the town's most successful alumni (he got rich off a virtual pet app) returns with the idea of putting together a Green Meadow High School Hall of Fame. He is also the new school board president, and therefore someone Tracy needs in her corner, but it's not clear where his loyalties really lie (aside from with Kyle). The first meeting of the Hall of Fame selection committee immediately turns sour: the obvious candidate turns out to be a former star quarterback, and Tracy's seen this routine before.
Tracy Flick Can't Win is timely. It opens with a review of the #metoo era and headlines filled with "one powerful man after another toppled from his pedestal, exposed as a sexual predator," which gives Tracy unpleasant memories of high school: "It was ancient history, a brief misguided affair--that's the wrong word, I know, but it's the one I've always used--with my sophomore English teacher, a few regrettable weeks of my teenage life." Tracy sees the world changing around her but hasn't entirely figured out her own version of it yet.
This adult Tracy Flick is vulnerable, socially awkward, frustrated and disillusioned. "My mother had been wrong: fame wasn't a reward for your hard work. It was a lottery, pure dumb luck, and it didn't matter anyway, not in the long run." She's still ambitious but worried it may be too late for her; she's been passed over for promotions, and not completing law school still smarts. Her romantic life becomes needlessly complicated when her supposed catch of a surgeon boyfriend turns clingy. Baking a cake for her daughter's 11th birthday gives her a chance to reflect on their mother-daughter relationship, which disappoints her, by contrast to her very close bond with her own late mother. The maturing Tracy has taken up a meditation practice for her blood pressure, and is working to navigate the nuances and challenges of a life less sparkly and more complicated than the one she'd intended to lead.
One of Perrotta's talents is obviously forming character. Tracy is delightfully complex; Principal Weede has secrets of his own, and a touching vulnerability as well as some less admirable qualities. Kyle is not well liked, but his attempts to compensate offer comic opportunities. The aging star quarterback nominated for the Hall of Fame, Vito Falcone, is now a recovering alcoholic working on making amends, his process by turns pitiful and hilarious. And the high school's much-loved, longtime front desk lady, Diane, is perhaps the novel's most rewarding surprise.
Chapters shift in perspective, mainly between Tracy Flick, Jack Weede and Kyle Dorfman, whose first-person voices are joined by those of the two students who serve on the selection committee. (It's déjà vu for Tracy when these are an overachieving but under-recognized girl and an affable but less impressive boy who'd beaten her out for Student Council president.) Third-person chapters feature a few other characters, like Vito Falcone and Front Desk Diane. In contrast to Tracy's justified bitterness, we get other perspectives: "The truth is, we're all prisoners of our historical context. Anybody who says morality is absolute, that right and wrong don't change over time, you know what? They just haven't lived long enough." These points of view paint Green Meadow--and Tracy--in different lights, and allow Perrotta's comedic zings to shine. Tracy Flick Can't Win is many things: of-the-moment cultural criticism, a darkly comic drama of human relationships in suburbia, a moving sendup and a novel of racing momentum. By its end, Tracy is headed either for the triumph she's been seeking since she was a high school student, or a meltdown the likes of which Green Meadow has never seen--or maybe both.
Perrotta's classic combination of insight, humor and empathy is perhaps perfected in Tracy Flick Can't Win. This novel has something for both the reader with a gimlet eye on the real world and the reader seeking an escape from it. --Julia Kastner
Scribner, $27, hardcover, 272p., 9781501144066
'I Could Not Write It Any Other Way'
An Interview With Tom Perrotta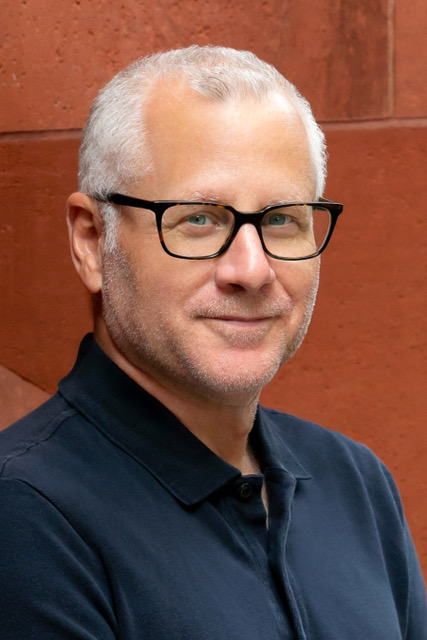 (photo: Beowulf Sheehan)
Tom Perrotta is the bestselling author of 10 works of fiction, including Election and Little Children, both of which were made into critically acclaimed movies, and The Leftovers and Mrs. Fletcher, which were adapted into HBO series. His work has been translated into numerous languages. Perrotta grew up in New Jersey and lives outside Boston.
Do readers need to know Election to follow or to enjoy this novel?
I don't think of it as a straightforward sequel. Tracy tells you all the facts that you absolutely need to know. The two books are in a dialog, and reading them together can tell you a lot about the intervening years, not just for Tracy but for the country as a whole. Election was a bit ahead of its time in its focus on the relationship that Tracy has with her teacher, disputed elections, the teacher who abuses his power--a lot of things that were undercurrents back then and now they're mainstream discussions. The two books are bookends of all that social history.
How do you explain that prescience?
There are many reasons why Tracy has persisted as a character. Reese Witherspoon put her on the map with that amazing performance. But, weirdly, I think when I wrote that book--and maybe I'm wrong and somebody can give another example--but I think there weren't novels about women politicians. (There were of course women politicians.) As a novelist I think I got in early on that. Then it became this memorable movie, and as a result, when journalists wanted to use an example in popular culture for a certain kind of woman politician, Tracy would come up. Over all those years she was compared to Hillary Clinton, to Sarah Palin, to Kirsten Gillibrand, Elise Stefanik; she just became a kind of catch-all for an ambitious woman. But the idea of an unapologetically ambitious woman--she's young, but she has a goal, and she's not afraid to express it. Her mother has raised her to pursue it. And that felt like something new in the world.
It felt like the culture wasn't done with Tracy. I was really intrigued by a couple of high-profile essays kind of reckoning with her legacy--Rebecca Traister wrote one and A.O. Scott wrote another--seeing her in the light of #metoo, and realizing that the first wave of interpretations that saw Tracy as this kind of ego-monster came from a sexist lens. And suddenly this character was being interpreted from a whole new perspective. It was fascinating for me. When #metoo really came into being I was thinking about how I had portrayed Tracy in the first book, especially in relationship to her "affair" and her sense of her own sexual agency. I saw so many women in these stories who said "I had an affair with a teacher, and at the time I felt that it was my choice, it was all consensual... this was almost part of a feminist agenda, that I can pursue what I want. I see myself as an independent sexual agent in the world. Then 20-30 years later, wait a second, maybe the power imbalance was more complicated and nefarious than I believed." And I wondered if Tracy would undergo a similar revision of her past. We all revise our pasts as we get older. We simplify, we turn it into a story that we can live with. And I think one of the things that #metoo did was it forced a lot of people to revisit their pasts and say, was that what I thought it was? Do I have a narrative that can accommodate it; was I deceiving myself? Tracy is reacting and I am reacting to an incident that happened, fictionally, 25 years ago or so, and looking at it in this new light, through this relatively fresh cultural lens.
Did you always know Tracy would be back?
No, and I'm glad that it took this long. Funny thing is, when I wrote Election, Tracy was not the central character. When I started, I knew that it was about Mr. M, and the way I conceived the book was a brother and sister running against each other for class president. Tracy was there as the favorite. That happens sometimes: you write a character that seems smallish, and they take on a kind of energy that you didn't expect. And then Reese Witherspoon took that energy and ran with it. I felt like the culture took that character over, beyond the pages.
Writing this "sequel" was an accident, again. I started with the story of Vito Falcone. He also relates to #metoo: these formerly powerful male figures who had this sense of entitlement that was given to them in those past years, the football heroes. Now he's coming back to his high school to be honored, but he himself is a wreck of a man. That was the idea, to examine the wreckage of toxic masculinity. But I kept wanting to write it in the style of Election, with multiple perspectives, short sections. And I really resisted. I thought, why am I quoting myself by stealing this form that I used back in the '90s? It felt like I wasn't letting the book have its own shape, but I could not write it any other way. I started to see Tracy Flick. Why does Tracy want to be part of this book? And once I understood--oh, she's at this high school, she's part of it, she's horrified that they're going to honor this guy, because he brings back all these triggering memories of her own high school, where guys like this outshone her when they had no right to. And that's when I had the book. But I didn't know it for some time, and I was very annoyed by my inability to understand why I wanted to write it this way. It was as if Tracy was raising her hand saying, put me in!
Is humor a gift you're born with, or can the rest of us learn it?
This one puzzles me. When I write, I am funny, but when I'm being myself, I'm not so funny. I tend toward serious. It's enabled by the freedom of writing. I feel like a lot of funny people are really quick, and I'm not so quick. I do have a highly developed sense of absurdity. The reason I resist the word satire is that it suggests that the writer and the audience are looking down on the characters, saying aren't these people ridiculous? Aren't they deeply flawed? We superior beings, we're almost like gods looking down at the mortals. And I never feel that way. I always feel that my characters are as troubled as I am and trying as hard as I am. And I don't want my audience to look down on the characters. I want them to feel, I have that burning ambition in me. Or I remember what it feels like, or what it's like to make a bad mistake. That is really the level I want: to engage my characters as equals, as people who are struggling with some of the same things that I'm struggling with. And I hope my audience reads them in the same way, and that's it. That can be very funny. People can be very funny in that they never live up to their ideals; they lie and they cheat but they want to be better. Our imperfections can be disappointing, can be troubling, but they can be very funny. I had a friend years ago who said he thought I was very Catholic, in the sense that I believed people are sinners, and I didn't think it disqualified them from love. It's an outlook. --Julia Kastner
Shelf vetted, publisher supported.
Rediscover
Rediscover: Walter Abish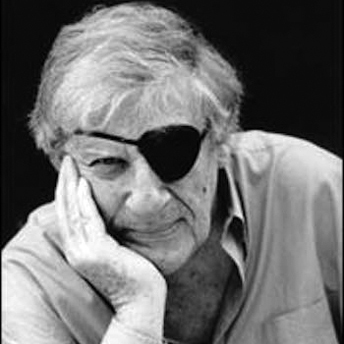 Walter Abish, a Vienna-born American writer of experimental fiction "whose early life drew a parabola of hasty escapes from hostile forces in Nazi-era Austria and revolutionary China," died May 28 at age 90, the New York Times reported. Abish was in his early 40s when his first novel, Alphabetical Africa (1974), was published, "striking a provocative and iconoclastic tone. Its first and last chapters use only words beginning with the letter A, and intervening passages perform other linguistic contortions," the Times noted.

He went on to publish three novels, three collections of short stories, a volume of poems and a memoir, though his "most acclaimed novel was How German Is It (1979), which explored the complex interplay between modern Germany, with its strong postwar economy and ordered society, and its roots in the Nazi era," the Times wrote. The book won a PEN/Faulkner prize for fiction in 1981. A final novel, Eclipse Fever, set mostly in Mexico City, appeared in 1993. Among his other honors, Abish became a fellow of the American Academy of Arts and Sciences in 1998. He was also a fellow of the Guggenheim and MacArthur foundations and of the National Endowment for the Arts.

In a review of Abish's memoir, Double Vision: A Self-Portrait, in the New Yorker in 2004, John Updike wrote: "Though he has published relatively late and little, he projects a distinctive presence in contemporary letters." How German Is It is available in paperback from New Directions ($15.95).