Week of Friday, June 3, 2022
Welcome to our LGBTQ+ issue! Among the many books we review this week: Aaron Foley's Boys Come First, with chapters alternating among a trio of gay Black millennial men in Detroit; Alexis Hall's A Lady for a Duke, a Regency romance between a transgender woman and her former best friend; and Kristen Arnett's With Teeth--now in paperback--a dark, often funny portrayal of queer parenthood and midlife from a lesbian mom in a faltering marriage.
In The Writer's Life, authors Phil Stamper (Small Town Pride) and R. Eric Thomas (Kings of B'More) discuss leaving homes, finding opportunities and "making a world [they] didn't have."
The Best Books This Week
Fiction
Science Fiction & Fantasy
Heritage
by Miguel Bonnefoy, transl. by Emily Boyce
Novelist Miguel Bonnefoy's Heritage, translated from the French by Emily Boyce, is a compact yet engaging intergenerational saga that follows one family's triumphs and travails in Santiago de Chile. In the late 1800s, Lazare Lonsonier's father emigrates from France to Chile and launches what becomes a successful wine business in the Andes. But when World War I begins, Lazare takes up the call to defend France, facing nightmarish conditions and impossible moral dilemmas. Lazare, returning to his childhood home on Calle Santo Domingo, marries and perpetuates a family line that includes his aviatrix daughter, Margot, and her radical son, Ilario Da, all of whom must face the impossible decisions and interpersonal struggles of the wars and the internal conflicts to come.
The novel, despite its fast pace and concise length, captures the sweeping and poetic promise of any great family epic. With an evocative attention to detail and an eye for those transcendent moments that link lives across time and space, Bonnefoy (Black Sugar) has a talent for communicating both the minute and grand. Because the novel's well-crafted and emotionally resonant characters take center stage, their lives guide readers through the epic nature of major historical events via the intimate experiences of personal transformation. Though the portrait of intercontinental and generational struggle may be this novel's initial appeal for audiences, it is the mesmerizing and enchanting precision of Bonnefoy's writing--the scent of lemons that haunts Lazare or the sound of bird wings flapping in the aviary of Margot's mother--that will linger with readers. --Alice Martin, freelance writer and editor
Other Press, $15.99, paperback, 160p., 9781635421828
A Lady for a Duke
by Alexis Hall
Alexis Hall brings his trademark wit and depth of emotion to Regency-era England in A Lady for a Duke, a romance between a transgender woman and her former best friend, the Duke of Gracewood. For two long years Gracewood has thought Viola Carroll dead; everyone believes she lost her life at the Battle of Waterloo. In truth, Viola was nursed back to health by local farmers and seized the opportunity to throw off the constraints of her role as Viscount Marleigh and truly live her life as a woman.
Viola agrees to accompany her sister-in-law, Lady Marleigh, to Gracewood's home in order to help Gracewood's sister make her society debut, even though--or perhaps because--it will force Viola to face her best friend and true love. Though she's heard a bit about Gracewood's condition, Viola is devastated to see him addicted to laudanum and alcohol, poorly managing pain from a severe leg injury and grief over the loss of her. Viola, compelled by an overwhelming mix of guilt and love, brings him back to himself, all the while fearing the day he recognizes her under her makeup and wardrobe.
Fortunately, Hall (Boyfriend Material) doesn't drag out that discovery, but the depth of hurt on both sides is astounding. Hall has a gift for humor but is also skilled at composing passages that evoke the deepest emotions, whether the ache of long-denied love, crushing grief or the relief and soulful joy of being accepted and adored as one's most authentic self. --Suzanne Krohn, librarian and freelance reviewer
Forever, $15.99, paperback, 480p., 9781538753750
From Bad to Cursed
by Lana Harper
Lana Harper's From Bad to Cursed, the sequel to Payback's a Witch, is another enchanting paranormal rom-com set in the charming, witchy small town of Thistle Grove. Until one family took over, Thistle Grove's four founding families lived mostly in harmony, each focused on a different branch of magic and building their businesses accordingly. The family of Isidora (Issa) Avramov works with death magic--necromancy, speaking to spirits and summoning demons--so when a witch from another family is hexed in public, the town immediately suspects them. Veterinarian Rowan Thorn and Issa have been at odds ever since he fired her from her volunteer gig at the local animal shelter but, now that someone has tried to kill his cousin, they must work together to bring the culprit to justice.
In pairing a Thorn and an Avramov, Harper (Poison Priestess, writing as Lana Popović) plays with the enemies-to-lovers and opposites-attract dynamic: Rowan's magic is that of life, growth and nature, while Issa's is of death. The strongest scenes are those in which the main characters experience each other's gifts and learn to appreciate both the magic and the person wielding it. The romance itself develops gradually and, once again, Harper dedicates much of the novel to relationships among women and family. Still, Rowan and Issa face the dramatic climactic battle together, their respective skills necessary for peace and community.
Harper cuts the sweetness with just the right amount of spookiness, resulting in a paranormal-lite romance that can be enjoyed any time of year.--Suzanne Krohn, librarian and freelance reviewer
Berkley, $16, paperback, 368p., 9780593336083
Miss Memory Lane
by Colton Haynes
Most celebrity autobiographies seem written with one eye on keeping their public image untarnished, which makes Colton Haynes's memoir all the more jaw-dropping. Miss Memory Lane is a raw, emotionally vulnerable and shockingly frank tale of family malfunction, rampant drug and alcohol abuse and poor self-esteem that leads to trouble.
Haynes was raised in a highly dysfunctional and violent home. His parents met in a Texas rehab. His father had previously been married five times and had three children, and his mother had never been married but had two kids with two different men. From a very early age, Haynes was sexually active. His first sexual experience was at the age of six with his father's adult brother. "This was the first time I had ever felt wanted," Haynes writes. He craved "the feeling of being desired, the feeling of getting someone else's attention." At age 14, he began a sexual relationship with a 42-year-old policeman. "I thought once I'd had him, I would be satisfied," he writes. "But I wasn't. I wanted more." And he certainly gets more. "I was sleeping with anyone who locked eyes with me," he adds later. At 15, he joined a top modeling agency, which led to acting roles, including Teen Wolf and Arrow. Agents and his support team encouraged him to go back into the closet and hide his sexuality. This left him feeling isolated, wrecked his already fragile self-worth and resulted in more drinking and Adderall abuse.
This unrelenting and compelling memoir is by an actor unafraid to unmask his demons. --Kevin Howell, independent reviewer and marketing consultant
Atria, $28, hardcover, 256p., 9781982176174
Think Like a Horse: Lessons in Life, Leadership, and Empathy from an Unconventional Cowboy
by Grant Golliher
Can working with horses teach humans lessons in understanding, communication and empathy? "Horse whisperer" Grant Golliher certainly thinks so. In Think Like a Horse: Lessons in Life, Leadership, and Empathy from an Unconventional Cowboy, Golliher generously shares with readers the valuable work he does with both horses and people at his Diamond Cross Ranch in Wyoming. His job there as a horse trainer translates into leadership lessons for people, from corporate executives to veterans once again trying to find their place in society. As he tells stories about his own life, as well as the people and horses he has known, Golliher demonstrates how "horses have an extraordinary ability to reveal people to themselves" and thus "become a powerful catalyst for personal growth and leadership development."
At the heart of Golliher's methods is encouraging people to learn to think like a horse and, using that understanding, to "cultivate a willing partnership based on mutual trust and respect, fairness, and clear boundaries." Respect, boundaries and trust are themes prevalent in the anecdotes shared, all underscored by good listening, understanding and forgiveness. Golliher (Chasing a Dream) emphasizes that this is not a proscriptive method or system; instead, it's a philosophy based in empathy for interacting with others in leadership roles and other relationships that can "guide you to the right solutions for whatever situation you happen to be in." By thinking like a horse, people can bring more trust, respect and empathy into their relationships. --Michelle Anya Anjirbag, freelance reviewer
Putnam, $28, hardcover, 272p., 9780593331927
The Writer's Life
Phil Stamper and R. Eric Thomas: Agents of Change
Authors Phil Stamper and R. Eric Thomas had a conversation in the days leading up to the publication of their new books: Stamper's first middle-grade novel, Small Town Pride (HarperCollins), and Thomas's YA debut, Kings of B'more (Kokila).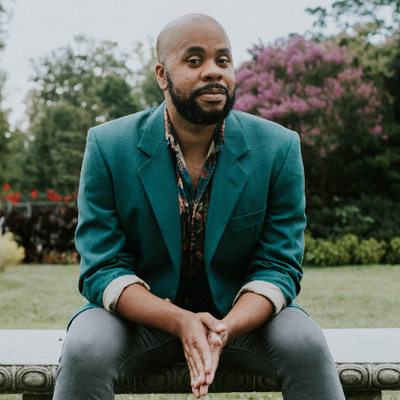 R. Eric Thomas
Stamper is the author of The Gravity of Us; As Far as You'll Take Me; Golden Boys; and other queer books for kids and teens. Thomas is the author of Here for It, or How to Save Your Soul in America; he is also a television writer, a playwright and the long-running host of The Moth in Philadelphia and D.C.
Here they discuss leaving home, finding opportunities and creating their own universes.
Phil Stamper: Hi Eric! So excited to chat, since you know how much I loved your debut, Here for It.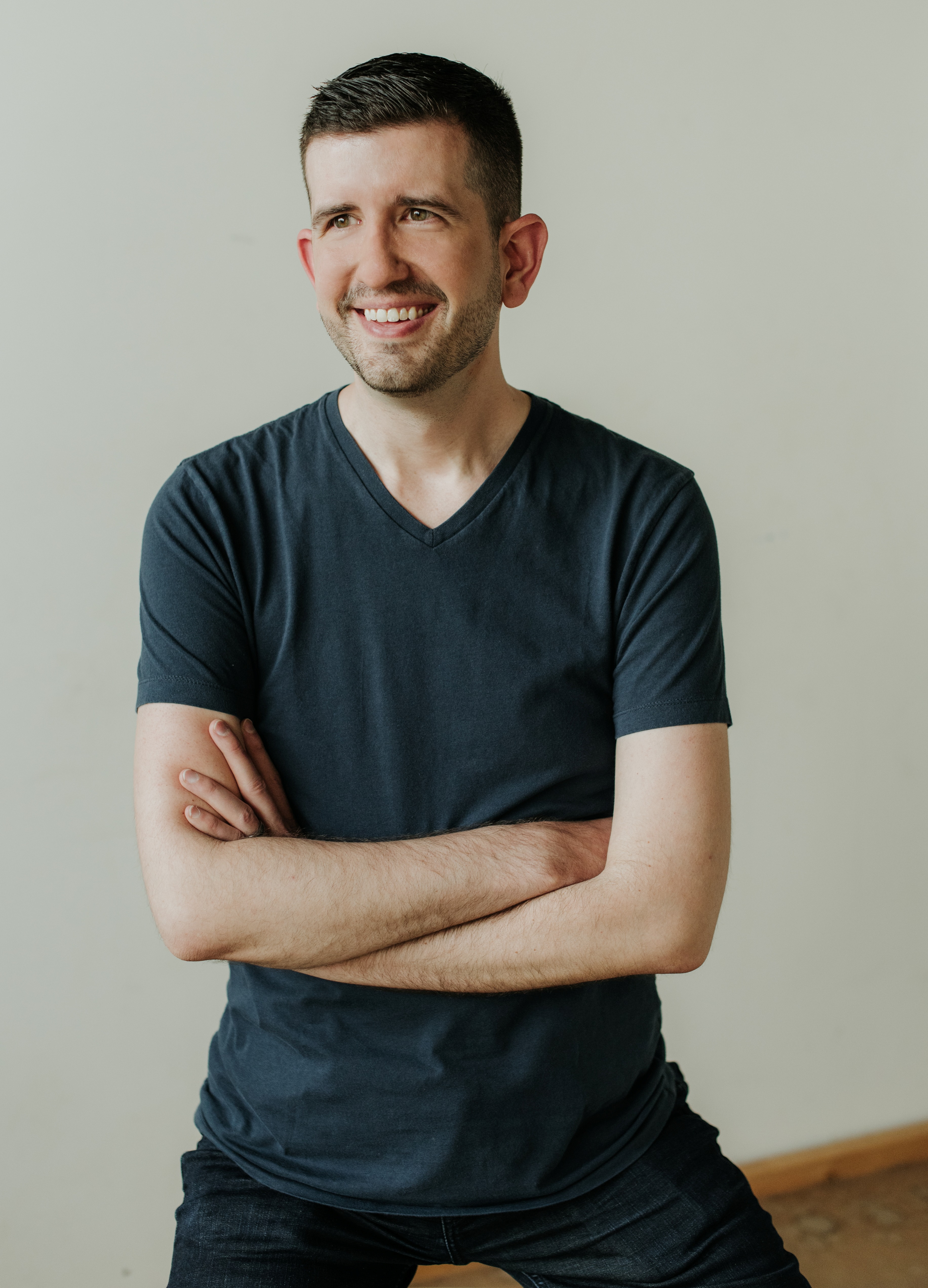 Phil Stamper
R. Eric Thomas: Phil! I'm so thrilled to be talking to you, too! Readers won't know this, but one time I ran into you in real life outside of the Penguin Random House building and I worry that I freaked you out with my enthusiasm.
PS: Ha! That was the most disorienting experience. I work at PRH, so I was in full publisher mode, and seeing my two worlds collide right in front of a revolving door was hilarious. BUT I was so happy to meet you! I'd been a fan of your column for a while, and I was freaking out too.
RET: I'm glad the freakout was mutual.
I can't wait to get my mitts on Small Town Pride! You're prolific; I'm sure you get this question all the time but, like, how? Did you make a deal with Rumpelstiltskin or something? What's the secret?!
PS: Honestly, as a querying writer, a writer on submission and then a debut author, you hear all these stories about how if your first book doesn't do well, then you're doomed. I think I was mostly desperate, to be frank. I had so many stories I wanted to tell, and I was so eager to get them out in the world. That said, I think I have a healthy work-life balance now.... I'm so proud of the books I have on shelves, and I can't wait to celebrate the launch of Small Town Pride. How are you feeling leading up to the launch of Kings of B'more?
RET: What you said about being desperate really resonated with me. I've tried so many doors throughout my working life and when I find one that's open, I run through it. Kings of B'more was one of those doors. My editor, Joanna Cárdenas, reached out to me after reading Here for It and said that the chapter about a friend I made in high school really stuck out to her. After talking with Joanna, the whole thing just came to me: a romp about platonic love. It's a contemporary riff on Ferris Bueller's Day Off that focuses on two Black queer best friends who face an impending move they fear will separate them. I honestly can't wait for this book to be in the world and for people to meet these characters. I love writing memoir, but there's something so magical about a fictional world and all its idiosyncrasies and foibles. You've got two worlds you're navigating this year, with Golden Boys and Small Town Pride. Do they feel hugely different for you or is it all part of one Stamper-verse?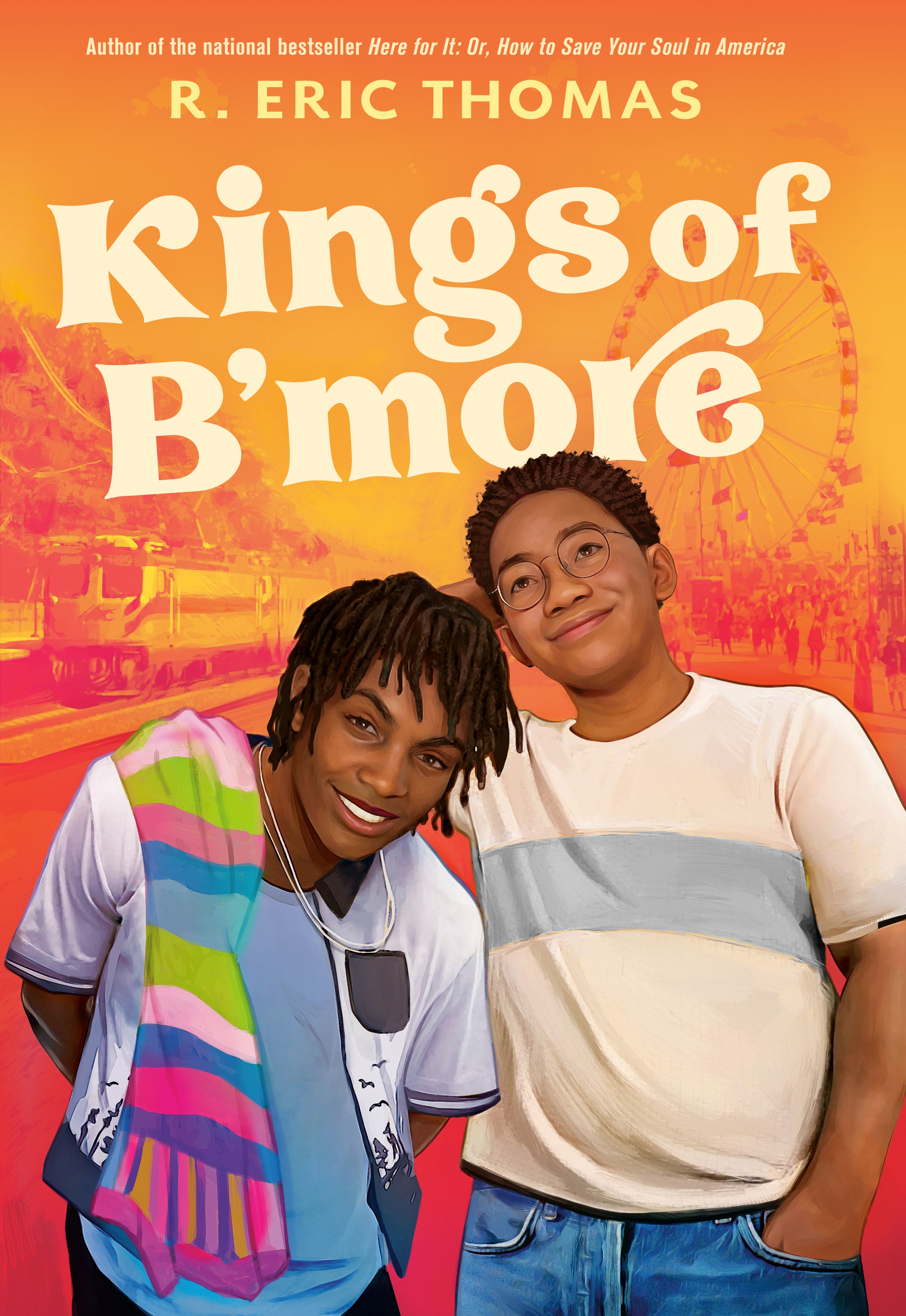 PS: The Stamper-verse!!! I love it. I will say I relate to a lot of what you said, and your book sounds incredible. My "worlds" are all interconnected, to some extent, but I think the biggest difference going into my 2022 books is a perspective shift: my YA books are all about leaving your hometowns, your comfort zones, and finding joy elsewhere. But with my middle-grade debut, which follows a 12-year-old rural kid who ultimately throws his town's first Pride festival, I really wanted to bring that sense of queer joy home. I got to reimagine my own, challenging upbringing as a gay kid in rural Ohio and see what it would have been like if I said, "No, I don't want to leave. I want to make my village a more accepting place." So, in that way, Small Town Pride is the biggest departure from the Stamper-verse. Speaking of departures, how challenging was it to shift from adult memoir to YA fiction?
RET: It's funny because a lot of readers have expressed surprise that I'm shifting genres. For me it's all about voice: I'm always just looking for the right story to fit the voice. Slipping into YA fiction was easy for me; it felt like coming home, to borrow ideas from the new Stamper-verse. I think, and I wonder if you agree, a lot of opportunity in writing fiction, be it in middle-grade, YA or other categories, is to make a world we didn't have. I don't know that I believe we can heal what was broken for us by writing fiction (that's what therapy is for). But I think that we can be change agents in the world as it is and open new possibilities for those coming after us. Is that the experience you've had?
PS: It's funny to hear you talk about voice--as a reader of your work, I had no concern that your voice would translate well to YA fiction! I would often read your pieces and think, "God, I wish I could write like that." But to your question, that's absolutely the experience I've had. I think it's easy to fall into a trap where you're reminiscing or writing self-insert fanfiction of your own life. Now that I have a few books out there, I've been able to take different pieces of myself and turn them into something that means a lot to me. It's special (and lucky, I guess!) that it also means a lot to readers. Have you had any feedback from teen readers yet? They are the best, most passionate people out there, especially when you write queer YA.
RET: Yes! Teen readers offer such an incredible perspective. I am always going to seek out teens and librarians to read everything I write in the early stages. Those who read Kings of B'more early have been extremely excited about it, so I'm hopeful. I'm also hopeful that Small Town Pride and Kings of B'more will put us in the same physical space again. I promise not to freak out (as much) next time I see you.
PS: I hope so! And no promises--after the last few years, I get even more excited seeing author friends out in the wild. Thanks so much for chatting with me!
RET: Thanks for chatting with me, too! Happy Pride!

Morningside Heights
by Joshua Henkin
In Morningside Heights, a complex and character-driven novel, Joshua Henkin (The World Without You; Matrimony) explores what is lost and gained in loving another person: a parent, a spouse, a child, a sibling, a friend.
When Pru moves to New York City in 1976, she thinks she knows what she wants. But while studying Shakespeare, she falls head over heels for her grad school professor--a cliché even to her, as an active participant in the affair--and ultimately abandons her academic pursuits in favor of marriage to the brilliant Spence Robin. The two have a daughter, Sarah, and occasionally host Spence's son, Arlo, for visits. Each week, Spence visits his sister, Enid, brain damaged from a drunk driving accident as a teen, in a nearby nursing home. Sarah goes to college. Arlo meets Enid. Spence teaches. Pru gets a job in fundraising. Life ticks on.
And then, decades later, Spence begins acting oddly. Forgetting words, moments, names. Mixing up details, missing classes. He and Pru attend a costume party in black tie clothing when Spence misunderstands "festive" attire to be "formal" attire. It's almost funny, except that there is an underlying concern to the scene that implies there is something more sinister than a need for better reading glasses. Readers will not be surprised when these symptoms ultimately lead to a diagnosis of early-onset Alzheimer's; Pru, on the other hand, is caught off guard, once again finding that the life she thought she had planned out is gone.
This diagnosis drives Morningside Heights forward to its sadly inevitable conclusion. Alzheimer's, after all, remains incurable. Drawing in part on his own experience watching his father battle the disease, Henkin explores with great tenderness the many, many challenges of losing a loved one to Alzheimer's, the ways in which it both saddens and frustrates, moves too slowly and also entirely too fast. "Tell me all the things I'm going to forget," Spence says to Pru shortly after his diagnosis. "Will I forget to love you?... Don't let me forget to love you."
It is impossible to read such an exchange and not be moved, not to see the gentle ways Henkin picks and probes at the unique form of loss that Alzheimer's puts a family through. Despite this, though, Morningside Heights is not, ultimately, a sad novel. Henkin imbues it with a sense of hope, a kind of appreciation for the mundane moments that make up a life, the relationships that define not just who a person is, but what they can become.
Though Pru and Spence's relationship forms the backbone of Morningside Heights, Henkin expertly moves between the internal and external thoughts of each of the many characters in its pages. In so doing, the novel offers nuanced perspectives of the relationships among them. Pru sees herself as a professor's wife, then as caregiver for an ailing husband; a mother who heaps praise upon her daughter, and a stepmother who sometimes stumbles in finding patience for a troubled stepson. Arlo yearns for love and stability from his mother, his father, Pru, from anyone in his family, and, failing to find it, settles for attention instead. Sarah antagonizes her half-brother only to wish for his company when he's gone.
The true depth of Morningside Heights lies in Henkin's ability to portray each of these relationships at a particular moment in time, but also in the ways that they--like all relationships--are fluid. In speaking of his relationship with Spence, Pru tells Arlo, "There's regret on both sides. But that doesn't have to be the end of the story." And it is not the end of the story, metaphorically or literally; this exchange happens midway through the book, despite it being near the end of Spence's life.
Henkin uses these connections and the moments they are made of to move Morningside Heights backward and forward in time, from Pru's arrival in New York in the 1970s to Spence's funeral in the early 2000s. This is not, however, a novel of flashbacks or vignettes; the shift from past to present and back again is so fluid that the effect is kaleidoscopic, each moment bleeding into the next in ways that shed new light on what we know and understand about this family and its many dimensions.
Morningside Heights is powerful in a quiet, unsuspecting way. Nothing particularly big happens. There are no twists, no magical cures to Spence's illness, no perfect resolution between characters who have been unkind to one another over the years. But in Henkin's masterful hands, this story of everyday events becomes bigger than the sum of its parts, a novel that explores what it means--and what it takes--to love another person, and to be loved in return. --Kerry McHugh
Vintage, $17, paperback, 304p., 9780525566632
The Questions Fiction Asks and Answers
An Interview With Josh Henkin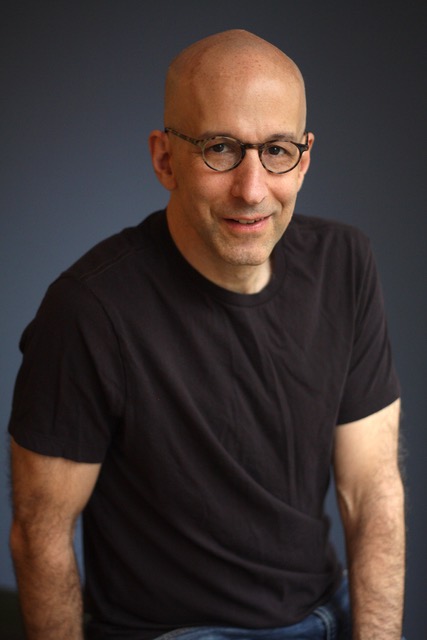 (photo: Michael Lionstar)
Joshua Henkin is the author of four novels, including Matrimony and The World Without You. His fourth novel, Morningside Heights (now available in paperback from Vintage), explores the relationship between Pru and her husband, Spence, as he is diagnosed with early-onset Alzheimer's. Henkin lives in Brooklyn, N.Y., and directs Brooklyn College's Fiction MFA program.
There are multiple story threads in this novel--was there one that started as the seed?
I wrote over 3,000 pages for Morningside Heights. That's how I always work: write thousands of pages, throw most of them out and, eventually, I find the heart of the novel. Morningside Heights started as a very long short story that took place at a class for caregivers at a Jewish community center on Manhattan's Upper West Side. The seed for the book was my mother's experience in a similar class when she was caring for my father. My mother is not the kind of person who gravitates toward such classes--toward adult education in general--and I was interested in what it would be like for someone like her to be thrust into contact with strangers in this way. The first draft of the book began at the JCC. By the 20th draft, the JCC was in the garbage pail, though one character from the class remains.
That's a lot of drafting! Is it safe to assume, then, that you don't work from an outline?
I definitely don't start with an outline; I don't even start with an idea. A college classmate of mine wrote her psychology thesis on how adults group objects versus how kids group objects. The adults group the apple with the banana, and the kids group the monkey with the banana. That's another way of saying that kids are more natural storytellers than adults are. The fiction writer's job is to think like a child again--albeit like a smart, sophisticated child. I think it was E.L. Doctorow who said that writing a novel is like driving on the highway in the dark. The lights illuminate only the few hundred feet ahead of you, but if you keep driving a few hundred feet at time you get across the country. I start with a character or a situation, or sometimes just with a line of prose. I eventually outline, but that's many years in, once I have the mess of thousands of pages in front of me.
Morningside Heights is very character-driven; was there a particular character whose story you found easier to get into? Or harder?
They're all impossible. That's why it took me seven years to write this book! Writers need to be a lot of things, but they need to be compulsive most of all. I wouldn't say Arlo was easier than any of the others, but there was something about discovering him that really opened up the book for me. I was a couple of years into writing when I said to myself, What if Spence had been married previously, and what if he had a son? I gave it a try, and the book moved in directions I couldn't have anticipated. Although the book's central character is definitely Pru, Arlo's influence on the book is at least as great, and he may have been the most important character in terms of shaping the book and determining its form.
One of the difficulties of writing a book about someone who has Alzheimer's is that there isn't much tension in the disease itself. There's a lot of variation in the particulars, but the overall disease course is unfortunately inevitable. So the tension and uncertainty have to come from somewhere else. And Arlo is all tension and uncertainty. Also, because he disappears and reappears and disappears again, his absence and reemergence help mark time in the book.
Was it hard to write about the ways Pru lost Spence, slowly and then all at once?
Absolutely. I think if you inhabit your characters, as any good novelist must, then their pain is your pain. Although much of Morningside Heights is invented, it is, in many ways, my most autobiographical novel to date. My father, like Spence, was a professor at Columbia who developed Alzheimer's, though my father developed it much later in life than Spence did. In writing about the ways Pru lost Spence, I was re-experiencing my mother's loss, and my brothers' and my loss. And it's a perpetual loss because you're losing someone bit by bit. I think in certain ways that the earliest stages of the disease are the hardest. There's a passage toward the end of Morningside Heights that captures what I'm getting at: "Early on, when [Spence] was sufficiently himself that [Pru] almost wouldn't have known anything was wrong, the bad moments were made worse because she had his old self to compare him to. That was when she would rage at him, when she would tell him to try harder, to concentrate.... Now, though, he was so far gone that to rage at him would be like raging at a stone.... Finally she was able to be kind to him in a way she hadn't been before."
Morningside Heights also felt to me like a story about what we owe each other: love, connection, time, continuity. Absent formal vows, as in a marriage, who defines the parameters of a relationship and how much is one expected to give?
Those are great, unanswerable questions. In fact, what makes them unanswerable is also what makes them great. I'm paraphrasing here, and also going from memory, but in Martin Amis's The Information, the writer protagonist is asked by an interviewer what his book is about, and he says, "It's not about anything. It just is. All two hundred thousand words of it. If I could have written it in fewer, I would have." One of the things that draws me to fiction is that there are no shortcuts to portraying a life. Good fiction is irreducible. Which is another way of saying that a novel is much better at asking questions than it is at answering them. --Kerry McHugh
Shelf vetted, publisher supported.
Rediscover
Rediscover: The Man Who Fell to Earth
The work of Walter Tevis (1928-1984) has enjoyed a recent revival thanks to the runaway success of Netflix's The Queen's Gambit, based on his 1983 novel. On April 24, another adaptation based on a book by Tevis, The Man Who Fell to Earth (1963), premiered on Showtime. The novel was originally made into a movie in 1976, starring David Bowie as an alien disguised among humans hoping to rescue the dwindling remnants of his species stranded on a drought-stricken planet. The alien, going by Thomas Jerome Newton, patents his people's advanced technology and becomes exceedingly wealthy, though he falls victim to human vices and government interference. The film, directed by Nicolas Roeg, also starred Rip Torn and Candy Clark.

The Showtime series takes place 45 years after Roeg's film, with Bill Nighy playing Bowie's character and Chiwetel Ejiofor starring as a second alien come to Earth. The cast also includes Clarke Peters, Naomie Harris, Kate Mulgrew, Jimmi Simpson and Rob Delaney. Five of 10 episodes have aired so far. On May 10, Vintage released a new paperback edition of The Man Who Fell to Earth. It has also reissued a number of other novels by Tevis, including The Steps of the Sun, Mockingbird, The Hustler and The Color of Money. --Tobias Mutter