Week of Friday, September 8, 2023
We review some standout nonfiction this week: in a kind of fall refresher for adults, Writing for Busy Readers by Todd Rogers and Jessica Lasky-Fink "gives clear guidance on how to approach any written communication so that it serves both the aims of writers as well as those of the intended audience"; and award-winning journalist Meg Kissinger's debut book, While You Were Out, tells "the gripping story" of eight siblings growing up amid bipolar disorder and depression. Plus, the "exuberant, action-packed" YA fantasy graphic novel Cooking with Monsters: The Beginner's Guide to Culinary Combat by Jordan Alsaqa, illus. by Vivian Truong, adds an inventive culinary twist to a magical boarding-school story. And so many more!
Don't miss The Writer's Life, in which Ariel Dorfman, who was working for Chilean president Salvador Allende at the time of the 1973 coup, discusses the event as inspiration for his novel The Suicide Museum.
The Best Books This Week
Fiction
A Shot in the Dark
by Victoria Lee
A Shot in the Dark by Victoria Lee (A Lesson in Vengeance; The Fever King) is a queer romance with protagonists who will take up permanent residence in readers' hearts.
Ely Cohen is back in New York nearly a decade after her Orthodox Jewish family kicked her out at age 18; she's there for a summer art program where she hopes to learn from the famous but camera-shy artist Wyatt Cole. But what was supposed to be a one-night stand the night before her first class turns out to have major ramifications when the man who gave her the best sex of her life walks into the classroom the next day. In Grey's Anatomy style, it's Wyatt Cole. Wyatt tells Ely she can't be his student, because it would be unethical for him to have power over her after they'd slept together. Ely reluctantly enrolls in another teacher's class but makes Wyatt promise to help with her capstone project. What follows is a summer of almost-kisses as neither can resist the deep attraction between them.
Lee peels back layers of vulnerability for both artists as they heal from painful pasts, weaving a powerful and intimate story of intersecting conflicts. Ely is hot-headed and forceful, while Wyatt is hesitant and shy. Sparks fly when they're together. Ely's addiction and struggles with faith, Wyatt's addiction and trans identity, and the healing they offer each other all come together in achingly sweet moments. Honest and true to life, this is a story that will stay with readers long after turning the last page. --Dainy Bernstein, postdoc in children's literature, University of Illinois Urbana-Champaign
Dell, $17, paperback, 320p., 9780593500514
While You Were Out: An Intimate Family Portrait of Mental Illness in an Era of Silence
by Meg Kissinger
While You Were Out: An Intimate Family Portrait of Mental Illness in an Era of Silence by award-winning journalist and debut author Meg Kissinger confronts the devastating toll of mental illness on families in the United States. She tells the gripping story of eight siblings growing up with bipolar disorder and depression, and parents struggling with their own demons. Kissinger is brilliantly witty and heartbreakingly frank as she colors in the particular personalities of her sisters and brothers and describes the domestic chaos of their Wilmette, Ill., home, cherishing its coziness despite getting lost in the shuffle. Her recounting of their adventure-fueled antics is reminiscent of some of David Sedaris's best essays.
Kissinger, a journalism professor and investigative reporter who spent 20 years reporting on disgraceful conditions in mental health facilities across the country, had to confront the ethics of involuntary commitment, and what she refers to as the "third rail" of the mental health system: "when should a person's right to autonomy yield to their safety or the safety of others?" With a sister and brother lost to suicide, the haunting question of how they might have been saved lingers throughout the book. Learning about another person's in-depth experiences with emotional disorders in their family can offer cathartic support to readers dealing with similar struggles in their own lives. Kissinger is achingly honest about the fragile familial spaces left exposed by her siblings' suicides, while pointing to the redemptive power of sharing the pain openly, and rejecting the silence that previously paralyzed them. --Shahina Piyarali, reviewer
Celadon, $30, hardcover, 320p., 9781250793775
Up Home: One Girl's Journey
by Ruth J. Simmons
In her thoughtful, vivid debut memoir, Up Home, college president and scholar Ruth J. Simmons chronicles her childhood and her efforts to rise above her family's circumstances. She was the youngest of 12 children in a sprawling but fiercely loyal family and spent her early years in rural East Texas before moving to Houston. Simmons, born in 1945, grew up in a rapidly changing world, and her narrative charts her growing awareness of the world beyond the limits of Houston's impoverished Fifth Ward.
Simmons draws sharp portraits of the adults who shaped her: her quiet, hardworking mother; her volatile father who adored his baby girl; "Mamemma," her fiercely independent maternal grandmother; and her much older siblings. She credits her schoolteachers, beginning with her first teacher, Miss Ida Mae, with opening up her world. "Everything seemed possible with Miss Ida Mae," Simmons writes. She carried that sense of expansiveness through her elementary and secondary years, though her mother's death in 1961 was a terrible blow. Simmons, aided by caring teachers who helped her apply for scholarships, attended Dillard University in New Orleans, later spending time as an exchange student at Wellesley College and abroad. During her subsequent career in education, including her time as president of three different institutions--Smith College, Brown University, and Prairie View A&M University--Simmons has looked for ways to help students who may struggle in the college environment. Up Home is an insightful, straightforward portrait of the people and places that shaped the woman she has become. --Katie Noah Gibson, blogger at Cakes, Tea and Dreams
Random House, $27, hardcover, 224p., 9780593446003
Sure, I'll Join Your Cult: A Memoir of Mental Illness and the Quest to Belong Anywhere
by Maria Bamford
Comedian Maria Bamford never joined a cult cult. But her decades-long reliance on organizations with "Anonymous" at the ends of their names, and her attraction to "Unitarianism, Marie Kondo, and anything that will get me going in a fresh way," do suggest a susceptibility to the allure of new belief systems. Bamford explains all in her bracingly honest, brazenly funny first book, Sure, I'll Join Your Cult.
Bamford, who grew up comfortably middle class in Duluth, Minn., loves her family, but she's open to the possibility that her parents contributed to her shaky mental health. As a child, Bamford exhibited OCD behaviors, and her weight issues eventually led her to Overeaters Anonymous--"or, as I like to think of it, my first live-action role-playing game." It occurs to Bamford that her problems may have had something to do with not getting enough attention at home: "It was the '70s! Lord of the Flies parenting! The kids will work it out on their own!" Bamford may not have honed her comedy chops during the decade that she was tethered to her Suzuki violin, but thanks to her mom-mandated lessons, she recognized her first recital for what it was: "the gateway drug to a lifetime of performance-induced oxytocin."
Sure, I'll Join Your Cult's greatest utility may be Bamford's insider's report on how someone with "the mentals" can get by at work, especially in a field whose demands clash with a need to prioritize sleep and other means of sanity preservation. If she hadn't written this book, Bamford would have run out and bought it, and she would have loved it. --Nell Beram, author and freelance writer
Gallery Books, $28.99, hardcover, 288p., 9781982168568
The Future of the Responsible Company: What We've Learned from Patagonia's First 50 Years
by Vincent Stanley and Yvon Chouinard
The Future of the Responsible Company: What We've Learned from Patagonia's First 50 Years by Vincent Stanley with Yvon Chouinard is an instructive guide articulating the essential elements of business responsibility for these ecologically perilous times--and it is far more ambitious than a traditional business book. Defying "the god of consumer spending and its gospel of growth," the authors challenge organizations to prioritize not only shareholders and customers, but also workers, the community, and--most critically of all--the Earth. Stanley is Patagonia's director of philosophy and its longtime chief storyteller, and Chouinard is its adventure-loving founder. They didn't set out to make Patagonia into an environmentally and socially responsible company; they "stumbled into virtue after discovering we were causing harm," successfully transforming Patagonia into an activist company "in business to save our home planet," as enshrined in the apparel maker's mission statement.
The authors explore what it means to offer employees "meaningful work," so that they love their jobs while also having a positive impact on the world. Committed to not extracting Earth's precious, rapidly depleting resources for the goods they sell, Patagonia's business model focuses on reusing and recycling existing materials to make high-quality, well-designed gear that will last a long time. As the authors wisely point out, "the greenest product is often the one the customer doesn't have to replace." The Future of the Responsible Company, featuring gorgeous color photos capturing nature's glory, concludes with a detailed checklist for creating an environmentally responsible business model, the ultimate yardstick being: What practices will "restore the Earth and its oceans and strengthen human society?" --Shahina Piyarali, reviewer
Patagonia, $22, paperback, 208p., 9781952338113
The Parenthood Dilemma: Procreation in the Age of Uncertainty
by Gina Rushton
In The Parenthood Dilemma: Procreation in the Age of Uncertainty, Gina Rushton, a reproductive justice journalist, faces the very personal question of whether or not to become a mother in an age that feels incompatible with parenting. Rushton has long held that she did not want kids of her own, a "sweeping verdict that the world is no place for another child and that I am not supposed to be a parent." But after a diagnosis of endometriosis in her 30s, she became overwhelmed by and obsessed with the question, determined to make a decision before her body made it for her.
The Parenthood Dilemma starts with an emphasis on reproductive rights and justice in the 21st century, before considering the legacy and role of labor (inside of the home, outside of the home, and the mental and emotional variety); the very real threats of climate change; and the role of fertility (and infertility) and inheritance in one's decision to parent. Rushton is asking a question that is likely to resonate with anyone paying attention: "I want to know how people parent without living in permanent denial or perpetual dread." Even drawing on dozens of interviews from diverse voices, reams of research on parenthood and population growth, and countless hours of self-reflection, Rushton doesn't arrive at a clear answer to this existential question. But The Parenthood Dilemma, in its inability (or perhaps refusal) to offer a black-and-white response to a complex, messy inquiry, may actually be an answer in and of itself, inviting insight, reflection, and comfort. --Kerry McHugh
Astra House, $27, hardcover, 224p., 9781662602382
Dog Lessons: Learning the Important Stuff from Our Best Friends
by Hersch Wilson
Hersch Wilson's Dog Lessons: Learning the Important Stuff from Our Best Friends is part homespun meditation on what dogs teach humans and part memoir. Wilson writes movingly about 60 years of living with a total of 18 canines and the enlightenment inspired by these beloved companions. Wilson (Firefighter Zen), a Minnesota native, opens with an apology: "The second-largest religion in Minnesota, south of Lutheranism, is self-deprecation," he claims. Thus, quotes from esteemed writers precede each chapter and support his philosophies. "To sit with a dog on a hillside on a glorious afternoon is to be back in Eden, where doing nothing was not boring--it was peace," wrote Milan Kundera.
Wilson includes family memories in this "unabashed love letter to dogs," beginning with the memory of his mother taking him to pick out a German shepherd puppy at age 10 and the recent introduction of the family dogs to his newborn grandchild. His anecdotes and philosophies can meander like a dog following a scent: "be amazed at the complexity of cognition," he advises, making a comparison to dogs enthusiastically burying their snouts on walks. He also recommends, because canines are polyphasic, napping multiple times a day: "when the moment offers itself, NAP! Take a lesson from your dog." People don't "own" dogs, he stresses, but are their "guardians"; he notes that Ukrainian war refugees have taken their pets when evacuating. Dog Lessons is a carefully annotated work that is often funny and always loving. It is both an homage to nature in all forms and a gentle cautionary tale: while navigating the bridge of life, Wilson writes, "[c]ross it with a dog." --Cheryl McKeon, Book House of Stuyvesant Plaza, Albany, N.Y.
New World Library, $24.95, hardcover, 288p., 9781608688876
Writing for Busy Readers: Communicate More Effectively in the Real World
by Todd Rogers and Jessica Lasky-Fink
Time and attention are two of the most valuable resources people possess. The demands made upon both of these influence how people read--and if they even decide to engage with a particular piece of writing at all. Writing for Busy Readers by Todd Rogers and Jessica Lasky-Fink gives clear guidance on how to approach any written communication so that it serves both the aims of writers as well as those of the intended audience. Concision and precision are critical. The authors explain the principles of crafting "readable" writing, using common words and short, straightforward sentences that don't require extra effort on the part of readers. They also stress that the way information is designed is a critical component to crafting messaging that readers will process. Presenting the most important information first; separating distinct ideas while keeping related ideas close to each other; including heading elements that provide a clear road map for readers about what can be found where--the authors present all of these valuable recommendations alongside convincing examples and compelling data that make it clear that these tips are not their mere preferences. Additionally, they address when and how to include other visual elements and formatting that complement these solid writing principles.
The guidelines conclude with explicit suggestions for conveying why readers should care about a given message and how to make it easiest for them to take whatever action the writer is advocating, making this book an unequivocal must-have for writers of all kinds. --Elizabeth DeNoma, executive editor, DeNoma Literary Services, Seattle, Wash.
Dutton, $28, hardcover, 256p., 9780593187487
The Writer's Life
Ariel Dorfman: Characters that Dance on the Brink of Salvation and Death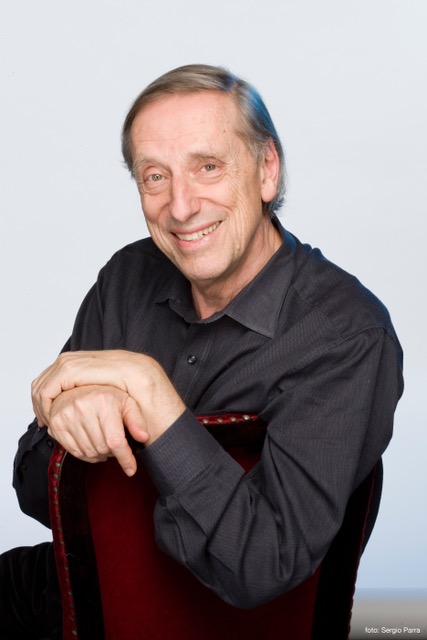 (photo: Sergio Parra)
Argentine-Chilean-American novelist, playwright, essayist, academic, and human rights activist Ariel Dorfman has been writing since childhood, with his numerous works appearing in both Spanish and English. Following the 1973 military coup in Chile that ended the presidency of Salvador Allende, he and his wife, Angélica, spent years in exile before settling down in the United States. He is now Walter Hines Page Distinguished Research Professor Emeritus of Literature at Duke University. Shelf Awareness spoke with him about The Suicide Museum (Other Press, reviewed in this issue), his gripping and expansive mystery novel exploring the truth about Allende's death.
Did you always want to be a writer? What made you want to write this book?
I decided to become a writer when I was nine years old. Two events converged: my parents gave me a little red diary to record my experiences on what would be a long trip to Europe. Scribbling words down was liberating, a way of communing with my secret self. The second event was that on that 1951 journey to Europe I met Thomas Mann (I am not kidding). I was anguished at the time by the possibility that our family would have to leave the States permanently. What would happen to the English that was most intimately mine (despite having been born in Argentina)? Mann had the answer: you carried your language with you wherever you went. Being a writer, therefore, gave me stability as I anticipated what would be yet another uprooting.
As to this book, twin obsessions are at its origins. To write a thriller which tried to determine the truth about the death of President Salvador Allende in the 1973 coup in Chile. And to link that investigation to the mad march of humanity towards extinction.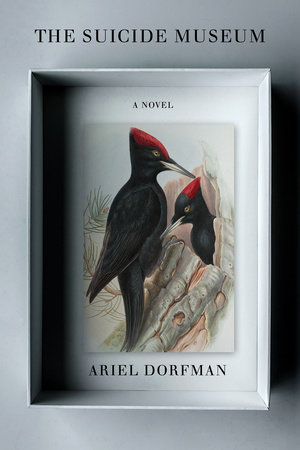 The main character in this book shares your name. Is he similar to you in other ways as well?
I took the risk of grafting onto the chronology of my real life a fictitious story, because it was the best conduit for the story. The character "Ariel" has my name, my family, many of my historical experiences, some personality traits. But he is as invented as everybody else in the novel, and was constantly astounding me. There are things he does that I have never done and never will.
What was most challenging thing about melding aspects of truth and fiction? How did you determine the right balance?
There was no balancing. It was essential that the reader always be caught, precisely, off balance, not knowing what is historical and what has been imagined. This is related to the main theme of the book: how the past is constantly reinvented so that many versions of something can be simultaneously true (the death of Allende or the narrator's past or the story of a wedding photographer who can tell the future of the couples he is taking pictures of). It makes the novel playful and enjoyable, despite touching upon serious themes (murder, military coups, climate apocalypse).
In the novel, Dorfman is a writer hired by billionaire Joseph Hortha to investigate the death of Allende. What is your personal connection to these historical events?
I was working for Allende at the moment of the coup. I should have been in the Presidential Palace that day. But I was saved by a series of extraordinary coincidences. I use the survivor's guilt the real me felt (somebody died instead of me) to motivate the narrator's search for the truth. It is his way of going back to the scene of the crime, perhaps redeem himself.
There is always a degree of tension between Dorfman and Hortha. How does their relationship help drive the story? Is there real-life inspiration for this character?
That tension was indispensable so that they could evolve, go through ups and downs as they grow closer together when a final terrible revelation makes Hortha vulnerable and in need of comfort and help. As to Hortha, who is to say he does not exist in real life?
The book's central question revolves around whether Allende committed suicide or was murdered. What does Dorfman's ultimate discovery reveal about his humanity, and ours collectively?
I would be betraying one of the elementary rules of writing if I were to reveal the ending of a mystery novel. The last chapters are full of twists and turns, and readers will have to decide for themselves what happened to Allende during his last minutes on this Earth. How my alter ego deals with the message Allende seems to be sending is a way of testing him and could well provide a model for how the collective we of humanity might think and love our way out of the perilous present into a different, more compassionate world.
Dorfman's attention is torn between the mystery and his own past. What bigger message did you hope to communicate about loyalty and the way past trauma shapes our lives?
I really don't have a bigger message. I don't want to impose my views on readers. I'd like them to emerge trembling from the vortex of my writing, ready to confront their own traumas with the same naked sincerity my characters have achieved as they dance on the brink of salvation and death.
You have written prolifically throughout your career. What has been most rewarding about your success, and what would you say to writers who are struggling?
I have been a chameleon-like author, taking on every conceivable genre: memoirs, poems, short fiction, children's stories, journalism, literary and political essays, op eds, operas, plays, screenplays, even a musical and, of course, novels. But even in novels, I never repeat myself.
My first one, Hard Rain, is made out of book reviews of nonexistent novels from the Chilean revolution. My second, Widows, pits an old peasant woman against an army captain, as she claims bodies that appear in a turbulent river as those of her missing men (but I set it in Greece, narrated by a Danish author who was "disappeared" by the Nazis). Then comes The Last Song of Manuel Sendero, where a group of pesky fetuses stage a strike and refuse to be born until adults make the world a worthy place for them. Next, Mascara tells the story a man with no face who, through his invisibility, can enter any domain and ferret out, with his camera, all the crimes of a corrupt city.
And so it goes: Konfidenz is a spy story that transpires in Paris; The Nanny and the Iceberg is a satirical detective story where Che Guevara plays a central role; Darwin's Ghosts is, appropriately, a ghost story about an adolescent whose face has been taken over by an indigenous stranger whose intentions are not clear; Cautivos is a historical novel set in the Sevilla jail where Cervantes is having trouble beginning Don Quixote; and The Compensation Bureau is a sci-fi saga told by a Guardian Angel concerned about humanity's lethal fate.
What better reward than to have conceived all these universes, tried out all these styles? And that's my advice to struggling writers: struggle on. If success comes, welcome it, but do not become a slave to what others think of you. Write your heart out. Oh yes, and be ruthless.
What's next for you? Are you working on anything new right now?
I'm exhausted by The Suicide Museum, but there are a number of short stories I have postponed that await my attention. Other Press will be publishing Allegro next year, a novel narrated by Mozart as he tries to unravel the mysteries behind the deaths of Bach and Handel. --Angela Lutz, freelance reviewer
Rediscover
Rediscover: Edith Grossman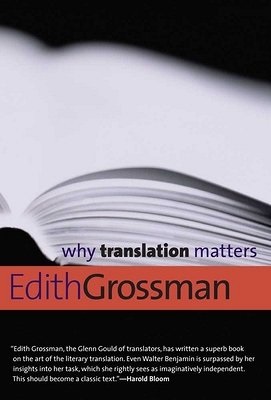 Edith Grossman, "whose acclaimed translations of Love in the Time of Cholera by Gabriel García Márquez and Don Quixote by Miguel de Cervantes raised the profile of the often-overlooked role of the translator," died September 4 at age 87, the New York Times reported. Grossman "dedicated herself to translating Latin American and Spanish authors at a time when literary translation was not considered a serious academic discipline or career." She "believed that translation was a creative act undertaken in harmony with the author, the way an actor speaks the lines of a playwright."

In her book Why Translation Matters (2010), Grossman wrote that she saw the role of translator "not as the weary journeyman of the publishing world, but as a living bridge between two realms of discourse, two realms of experience, and two sets of readers."

She was among the first to insist that her name appear on the cover of any book she translated, along with that of the author. When her translation of Don Quixote was released in 2003, "it elevated not only her own career but also helped raise the stature of literary translation. Her Don Quixote, published by a HarperCollins imprint, became widely admired as the definitive English version, and she went on to inspire a new generation of translators," the Times noted.

Grossman also wanted publishers to commission translations of more books and accused them of "linguistic isolationism" for not doing so, the Times wrote, adding: "Not only did they not want to pay translators adequately, she said, but in her view they were ignoring a global conversation that builds mutual understanding through the exchange of ideas, culture and a shared love of literature."

Her technique helped make her one of the most sought-after translators of Latin American literature in the 1980s and '90s. She was among those who gave English-language readers access to the works of García Márquez, Isabel Allende, Carlos Fuentes, Laura Esquivel, and many others.

Her many honors and awards include the PEN/Ralph Manheim Medal for Translation in 2006; the Arts and Letters Award in Literature in 2008; and the Queen Sofia Spanish Institute Translation Prize in 2010 for her translation of Antonio Muñoz Molina's A Manuscript of Ashes. In 2016, she received the Officer's Cross of the Order of Civil Merit awarded by the King of Spain, Felipe VI.

In a speech at the 2003 PEN Tribute to Gabriel García Márquez, Grossman spoke about the role of the translator. "Fidelity is surely our highest aim, but a translation is not made with tracing paper. It is an act of critical interpretation. No two languages, with all their accretions of tradition and culture, ever dovetail perfectly. They can be linked by translation, as a photograph can link movement and stasis, but it is disingenuous to assume that either translation or photography, or acting for that matter, are representational in any narrow sense of the term." Grossman's Why Translation Matters is available from Yale University Press.