Week of Friday, September 1, 2023
We review graphic novels galore this week, including Three Rocks: The Story of Ernie Bushmiller: The Man Who Created 'Nancy' by Bill Griffith, which is "as approachable, enticing, and weird as the Nancy cartoonist's own work is"; the 20th-anniversary edition of Craig Thompson's Blankets, which paved the way for the graphic revolution, "tenderly written and drawn with a naked vulnerability" and featuring a new afterword and process sketches; and Ben Hatke's Things in the Basement, "a gorgeous, maze-like graphic novel for young readers" featuring a boy on a quest to find his baby sister's special sock. Plus so much more!
In The Writer's Life, poet and debut novelist Ben Purkert manages to evoke the names of Paula Fox, Jonathan Franzen, John Updike, and Philip Roth in support of one book. See how he does it.
The Best Books This Week
Fiction
The Sunset Years of Agnes Sharp
by Leonie Swann, transl. by Amy Bojang
In The Sunset Years of Agnes Sharp, a smart, clever cozy mystery by Leonie Swann and translated from the German by Amy Bojang, a band of lovable geriatrics who share a house in the quiet English countryside find themselves swept up in an escalating murder investigation. The story is set at Sunset Hall, a dilapidated house in Duck End that belongs to Agnes Sharp, retired from the police force. Agnes now shares her domicile with five other eccentric pensioners--three women and two men. The housemates long to stay independent and live on their own while battling memory lapses, hearing and vision loss, as well as bad backs, hips, and more. However, when a resident is found dead in the garden shed and a gun goes missing, their world turns upside down. Before the seniors can retrieve what they believe is the murder weapon, another aged woman is slain nearby. Are the two deaths connected? This launches the housemates--and their pet tortoise--on a conniving, often madcap quest to find the killer while pitted against a host of obstacles, including their own limitations.
Swann's perceptive storytelling resides amidst the offbeat--as evidenced in Three Bags Full, her other cozy, in which a flock of ingenious sheep solves the murder of their shepherd. In The Sunset Years of Agnes Sharp, Swann once again perfectly balances playfulness and poignancy. She exposes and celebrates the elderly and infirm--their predicaments and secrets--delivering a refreshingly fun crowd-pleaser, sure to charm mystery readers of all ages. --Kathleen Gerard, blogger at Reading Between the Lines
Soho Crime, $27.95, hardcover, 360p., 9781641294331
Good Bad Girl
by Alice Feeney
The fractious relationships between mothers and children allow Alice Feeney (Daisy Darker; Rock, Paper, Scissors; Sometimes I Lie) to explore how good people sometimes do bad things--and vice versa--in Good Bad Girl, her sixth gripping psychological thriller. The novel's strong beginning follows an unnamed new mother pushing a carriage with her six-month-old daughter, whom she resents: "I sometimes wish she hadn't been." Within minutes after entering a store, the baby is kidnapped, her disappearance never solved. This scenario forms the heart of a sophisticated plot that follows five characters. Prison librarian Frankie tries to find her teenage runaway daughter; therapist Clio is nearly broke; and 18-year-old Patience works as an attendant at a barely adequate London senior-care facility, where she befriends 80-year-old Edith, who was tricked by her daughter into being admitted and signing away her home. Arrogant gallery manager Jude is the lone man. Edith's and Patience's ages make each vulnerable: people often underestimate them. But Edith's background as an investigator--granted, a "mere store detective"--honed her observation skills, leading her to believe a resident was killed. This is reinforced when another murder occurs. "I learned how to watch people and see who they really are beneath the disguises we all wear," Edith says.
Feeney carefully doles out the connections, deepening the understanding of how the characters' pasts have shaped their present actions, including how that missing baby affected each. Alternating points of view allow Feeney to showcase each character's emotional well-being, while complicated bonds elevate the intricate plot. --Oline H. Cogdill, freelance reviewer
Flatiron, $28.99, hardcover, 320p., 9781250843968
Blankets: 20th Anniversary Edition
by Craig Thompson
When Craig Thompson (Habibi) first published his autobiographical Blankets in 2003, few anticipated the tremendous boom in the graphic format or the ways comics would transcend the superhero genre so strongly associated with it. But Thompson knew the storytelling power of comics, and now--with the 20th-anniversary reissue of Blankets--a new generation can rediscover one of the books that helped launch the graphic revolution. The anniversary edition features new cover art and an afterword by the author with behind-the-scenes sketches and plenty of "making of" material, but the tender and beautifully drawn coming-of-age narrative remains the same. In the afterword, Thompson explains his process of moving the comics format into this personal space: "In contrast to the explosive fantasies comic books were known for, I wished to craft a spacious book that was quiet, intimate, even mundane." Blankets describes Thompson's upbringing in a fundamentalist Christian home and details his first experience with falling in love as well as his later experience with falling out of the faith.
Blankets, tenderly written and drawn with a naked vulnerability, captures the essence of being young, when everything feels urgent, and every heartache and hope consumes like fire. Though some of the language may feel dated, the universal story of love and loss is still likely to charm. Whether revisiting a favorite classic or discovering the narrative for the very first time, readers will fall in love with Blankets. --Sara Beth West, freelance reviewer and librarian
Drawn & Quarterly, $39.95, paperback, 640p., 9781770466883
Three Rocks: The Story of Ernie Bushmiller: The Man Who Created 'Nancy'
by Bill Griffith
There may be no better exhibit A in walking the line between high- and lowbrow art than the comic strip Nancy. With Three Rocks: The Story of Ernie Bushmiller: The Man Who Created 'Nancy', Bill Griffith--of Zippy the Pinhead fame--presents a biography in the form of a graphic novel that's as approachable, enticing, and weird as the Nancy cartoonist's own work is. Bushmiller (1905-1982), a working-class guy from the Bronx, dropped out of school at 14 and became a copyboy at the New York World. He went from doing illustrations for the Sunday World magazine to crafting his own comic in 1922, honing his skills until 1925, when he took over the strip Fritzi Ritz; it was later renamed Nancy to reflect the character's popularity. Introduced in 1933, Fritzi's spunky eight-year-old niece navigated the world with her sketchy-looking young friend, Sluggo. Griffith notes that "the strip survives to this day, Bushmiller-less."
Although Bushmiller drew with the cleanest of lines and set Nancy in an anodyne-looking suburb, he applies surreal touches that forbade complacent reading and courted an adult audience. In one of Bushmiller's comics reproduced here, Sluggo gives Nancy a "push" in her toy car by tilting down the cartoon panel she's occupying. Also included is a comic in which Nancy and Zippy the Pinhead discuss catchphrases. Of course, that strip was drawn by Griffith (Nobody's Fool: The Life and Times of Schlitzie the Pinhead), who injects Three Rocks with layers of meta that verge on the countless. --Nell Beram, author and freelance writer
Abrams, $24.99, hardcover, 272p., 9781419745904
Funny Things: A Comic Strip Biography of Charles M. Schulz
by Luca Debus and Francesco Matteuzzi
In Funny Things: A Comic Strip Biography of Charles M. Schulz by Luca Debus and Francesco Matteuzzi, the former shows himself to be an uncanny visual mimic. A few Schulzian loops capture wavy hair, and an illustration of young Schulz in a school classroom could be straight out of Peanuts: the boy is sitting at a right-facing desk and looking anxious. Readers of the heart-melting but sobering Funny Things will come to understand that the real Schulz often was the same. Funny Things largely consists of three- and four-panel black-and-white comic strips that track the life of Schulz (1922-2000) from his beginnings as a sensitive kid raised in Minnesota by his barber father and advice-dispensing mother. Every few pages, these strips are interrupted by longer, Sunday-comics-style color strips featuring "Good ol' Sparky"--usually an elder version of Schulz, who expands on his life story, frequently breaking the fourth wall to do so.
Debus and Matteuzzi succeed valiantly at matching Schulz's sensibility. At critics' accusations that Schulz's strip doesn't keep up with the times, the authors have the aging cartoonist remark, "Presidents come and go... Anxiety is here to stay!"--something one can picture Charlie Brown quipping. (Then again, those may be Schulz's own words: an authors' note explains that while most of the book's dialogue is imagined, some lines are direct quotes.) A wordless and shattering 11-panel color strip in which an ailing Schulz realizes he can no longer draw attests that some of the most powerful moments in Funny Things aren't funny at all. --Nell Beram, author and freelance writer
Top Shelf Productions, $39.99, hardcover, 440p., 9781603095266
The Maverick: George Weidenfeld and the Golden Age of Publishing
by Thomas Harding
Thomas Harding's The Maverick: George Weidenfeld and the Golden Age of Publishing, the utterly absorbing biography of publishing legend (Arthur) George Weidenfeld, is a treasure trove of publishing history from both sides of the Atlantic. Weidenfeld was an unlikely tastemaker, arriving in the U.K. as a Jewish refugee from Austria fleeing the Nazis after the Anschluss. Through connections and with conviction and courage, he managed to start his own publishing house, Weidenfeld & Nicolson, and positioned himself at the very heart of the publishing revolution of the 20th century, in part by taking on the U.K.'s indecency laws with works such as the iconic Lolita by Vladimir Nabokov, The Group by Mary McCarthy, and books by Isaiah Berlin, Joan Didion, J.D. Salinger, and Henry Kissinger. Chapters bear the titles of works Weidenfeld published or--in the case of Mick Jagger--failed to publish, with Harding providing the full scope of the political and social context of the time.
Harding (The House by the Lake; Hanns and Rudolf) deftly complements the well-known stories of these prominent authors and their works with colorful behind-the-scenes testimonials and insights into the strategic and tactical aspects of the publishing world. He also shares a frank and intimate look at Weidenfeld's personal life, including his several marriages and his ascent into the loftiest realms of both London and New York society. No less captivating were his friendships, including a lifelong relationship with one-time United Nations Secretary-General Kurt Waldheim. Harding's book is a frank and entertaining portrait of a tireless and enterprising publishing maverick whose influence changed what and how we read. --Elizabeth DeNoma, executive editor, DeNoma Literary Services, Seattle, Wash.
Pegasus, $29.95, hardcover, 336p., 9781639364459
Everything/Nothing/Someone
by Alice Carrière
These two would not even make the short list in a hypothetical Guinness Book of Halfway Decent Parents: American painter Jennifer Bartlett (1941-2022) and German actor Mathieu Carrière (1950-). Their daughter, Alice Carrière, has written an arresting memoir in large part about the deleterious effects of their parenting, but Everything/Nothing/Someone is also about the more universal trial of searching for one's identity while living in the shadows of larger-than-life figures. The book begins with Carrière's Greenwich Village childhood, during which her mother parented from a distance that she filled with her staff. (No starving artist was Bartlett, whose outsize wall piece Rhapsody made her art-world successful in 1976.) Conversely, Carrière's father didn't parent from a remove, but that was the problem. His emotional intimacy verged on the sexual, producing all the expected psychological confusion: the author writes that her father "made me feel seen and wanted in a way my mother didn't." Carrière's parents split up when she was six; she would begin cutting at age seven to manage her anxiety.
A Northern gothic coming-of-age story, Everything/Nothing/Someone chronicles Carrière's mental health problems, which would precipitate multiple hospitalizations and a multitude of meds. The memoir's steady flow of outlandish incidents can sometimes have a static quality, but the writing is so lovely and gingerly that it carries the day. After Carrière makes her peace with her mother toward the end of Bartlett's life, her hand "felt like silverware wrapped in a warm silk napkin, her bones slippery under her thin, hot skin." --Nell Beram, author and freelance writer
Spiegel & Grau, $28, hardcover, 288p., 9781954118294
End Credits: How I Broke Up with Hollywood
by Patty Lin
Fans of the now canonized Freaks and Geeks were devastated by its 2000 cancellation, but no doubt Patty Lin was even more upset: she was then a writer for the show--a job she "truly enjoyed"--and it was downhill from there. End Credits: How I Broke Up with Hollywood is Lin's long-form answer, crafted with honesty and panache, to the question of why she "retired" from TV writing at age 38. Lin, the child of Taiwanese immigrants, grew up in the tacky-TV 1970s. After her freshman year at Cornell, she landed a summer internship at Late Night with David Letterman, which eventually led to a job that clinched her dedication to the TV business. Lin moved to Los Angeles, where, following her stint at Freaks and Geeks, she got a job writing for Friends, but her option wasn't picked up. (" 'My option didn't get picked up' was just a euphemism for 'I got fired.' ") Lin's tenure at Desperate Housewives and Breaking Bad ended the same way.
Like Nell Scovell's Just the Funny Parts and Joyce Chopra's Lady Director, End Credits is a kid-gloves-off chronicle of being female (and, in Lin's case, the rare person of color) in a male-dominated entertainment field. Some readers may wonder if the memoir's subtitle should be inverted: maybe Hollywood broke up with her? Either way, the workaholism required to succeed in the industry wasn't for Lin, and she recounts experiences that make one wonder how anyone could be cut out for the TV biz. --Nell Beram, author and freelance writer
Zibby Books, $27.99, hardcover, 310p., 9798985282887
The Deadline
by Jill Lepore
Those for whom history is an incomprehensible nightmare may find relief reading the works of Jill Lepore (If Then; Joe Gould's Teeth; The Secret History of Wonder Woman), academic historian, Harvard professor, New Yorker writer, and public intellectual. The Deadline compiles an extensive collection of Lepore's writing dedicated to history that is both personal and political--from the grand ballrooms of global affairs and headline events to the peculiar intimacies of quiet lives. As a preeminent scholar and writer who is also a woman and mother, Lepore writes with a distinct perspective and sophistication, with wisdom, and with agony about a profession--and a world--dominated by men. But the collection is far from exclusively devoted to history or the faculty lounge. Rather, Lepore's 46 essays include thoughts on her relationships with her father and mother, the latter's life told in parallel with an account of Jane Franklin, Ben Franklin's sister; literature (Frankenstein as a slave narrative, and the life of Herman Melville); America's history and its present (the life of Eugene Debs, the history of the U.S. Supreme Court, and an account of the torture regime of the Bush administration); and her love of biking.
Her curiosity's intensity is matched only by its scope; the sheer variety of topics will surprise and delight readers who revel in the perhaps dying art of a great generalist. The Deadline superbly chronicles the many crises and joys of our times--and their origins in times long past. --Walker Minot, writer, editor, and reviewer
Liveright, $45, hardcover, 640p., 9781631496127
Eighteen Days in October: The Yom Kippur War and How It Created the Modern Middle East
by Uri Kaufman
Relatively small, short conflicts can be lost too easily to the dustbin of history, given the multitude and magnitude of wars in the 20th century. In Eighteen Days in October, Uri Kaufman, an American real estate developer and scholar, goes far toward ensuring this will not be the case for 1973's Yom Kippur War between Israel and Egypt and Syria. Kaufman's work, written with propulsive narrative flair and a readable style that does not overlook the finer details, is an impressive achievement of independent scholarship, and a vital resource for students and readers curious about the conflict. Primarily but not exclusively focused on Israeli government, military, and society, Kaufman begins with a brief recounting of the conflicts, skirmishes, and ceasefires leading up to the Yom Kippur War. This grounds readers in the key context, concerns, and geographies, while introducing many larger-than-life characters of the time, including Israeli prime minister Golda Meir, Egyptian president Anwar Sadat, and U.S. Secretary of State Henry Kissinger.
But it is in the war narrative that Kaufman truly shines. With copious and detailed citations to other scholarly works, interviews, and archival government files--many of which were only recently declassified--Eighteen Days in October is a fine work of military history. Brought to life are well-known stories, but also intelligence reports, logistical quandaries, fierce backroom deliberations with grand strategizing, and minute tactical pivot points. Kaufman also provides thoughtful reflection on the consequences and the scapegoating, sharing his expert conclusions on a region--and a world--forever changed by the Israeli victory and the country's solidification. --Walker Minot, writer and editor
St. Martin's Press, $32, hardcover, 400p., 9781250281883
Gallop Toward the Sun: Tecumseh and William Henry Harrison's Struggle for the Destiny of a Nation
by Peter Stark
The titanic clash of Shawnee chief Tecumseh and American general and politician William Henry Harrison--and their opposing visions of the future--is the dramatic focus of Peter Stark's Gallop Toward the Sun. Although Harrison is often remembered as the president with the shortest term (one month), Stark (Young Washington) claims that Harrison's true legacy is his earlier political and military career "extinguishing title," as he once put it, to Indigenous lands of the Ohio Valley. Harrison is no mere footnote in Stark's authoritative telling, but rather depicted as an ambitious Virginian who saw himself as a "second-wave Founding Father" who could help "forge an American identity on western lands for the benefit of the small man."
Standing athwart him was Tecumseh, a fierce Shawnee tribal leader gifted with mesmerizing oratorical skill, who sought to stop the white onslaught by establishing a pan-tribal confederacy along the Wabash River. From the battle at the Tippecanoe to the War of 1812 that fatefully tied Tecumseh's confederacy with the British, Stark gets at the animating drives of these two men who "vied to outplay each other on a chessboard that spanned the central swath of North America." He suggests Harrison's hunger for acreage encouraged his "moral sleight of hand" when dispossessing Native people of their lands. For Tecumseh, it was his vision of "unity, strength, and hope" among diffuse Native tribes that would secure their existence. Gallop Toward the Sun is an engaging retelling of a pivotal moment in American history. --Peggy Kurkowski, book reviewer and copywriter in Denver
Random House, $28.99, hardcover, 416p., 9780593133613
Stuff Mom Never Told You: The Feminist Past, Present, and Future
by Anney Reese and Samantha McVey
A well-read feminist reviewer of a certain age who encounters Stuff Mom Never Told You may find herself sheepishly wondering: How much can she learn about feminism from a couple of young women? Answer: lots, if those women are Anney Reese and Samantha McVey, cohosts of iHeartMedia's intersectional feminism-minded podcast Stuff Mom Never Told You. Their book of this name is as elucidating as it is galvanizing.
In their authors' note, Reese and McVey say that the decade-old podcast (of which they aren't the original hosts) began "with the goal of examining everything and anything through a feminist lens," and their book shares this mission statement. It's a feminist smorgasbord in six themed chapters: on women in sports, on reproductive rights, and so on. As with any smorgasbord, there's a range of textures and tastes: each chapter features a condensed graphic novel illustrated by Helen Choi that introduces the topic at hand; a fictional cautionary tale that hypothesizes what would have happened if progress (Roe v. Wade, gay marriage) had been thwarted; and straight-up reporting on how progress was made.
The most powerful moments in Stuff Mom Never Told You are found in the book's "journal entry" sections, in which Reese and McVey grapple with their place in the world. (Each author's personal take is distinguished by a thumbnail of her Funko toy-style likeness.) With its breezy tone and Feminism 101-heavy content, the book is a fine entry point for newbie feminists and feminism-curious young adults. For older feminists, the book offers some new info and the reassurance that there are righteous young women out there flying the flag high. --Nell Beram, author and freelance writer
Flatiron, $31.99, hardcover, 256p., 9781250268600
Return of the Bison: A Story of Survival, Restoration, and a Wilder World
by Roger L. Di Silvestro
With Return of the Bison: A Story of Survival, Restoration, and a Wilder World, naturalist Roger L. Di Silvestro (Theodore Roosevelt in the Badlands) chronicles the history of an iconic species. This exhaustively researched text briefly describes the bison's early massive proliferation across the North American continent, humans' heavy pursuit of them, and their near extinction as a result. But it begins in earnest with the earliest conservation efforts, in the 1880s, through the present. Di Silvestro outlines the stories of the American wood bison (western Canada and Alaska) and the European bison, or wisent, but his focus rests chiefly on the American plains bison, which until the late 1800s covered much of North America in the kinds of extraordinary numbers also associated with the now-extinct passenger pigeon. While the bison population has recovered from just a few hundred into the low hundreds of thousands (most of those in commercial herds), its fate is far from secure; in fact, according to some biologists, the bison is already ecologically extinct ("its numbers are so low, so scattered, that it no longer fulfills any ecological role"). The lessons of this story apply to the conservation of other megafauna worldwide, including giraffes, elephants, rhinos, and wildebeest.
Return of the Bison is a thorough, impassioned, expert account of a specific conservation effort over the past 150 years and the questions that will continue to face those who care about wildlife and human impact on the natural world. "The saga of the bison is still an unfurling epic"--and one to watch. --Julia Kastner, librarian and blogger at pagesofjulia
Mountaineers Books, $21.95, paperback, 256p., 9781680515831
Erasing the Finish Line: The New Blueprint for Success Beyond Grades and College Admission
by Ana Homayoun
Parents, teachers, and students alike have an excellent, highly usable new resource to rely on as they contemplate what skills high school should best impart to its charges. Long focused on grades, test scores, and acceptance into a "good" college or university as markers of success, all parties are often left wondering later why achieving those things doesn't always provide the long-lived outcomes and satisfaction they expected. Erasing the Finish Line by academic advisor and early career development expert Ana Homayoun (That Crumpled Paper Was Due Last Week) provides critical insight into the ways in which planning and coping skills are underemphasized in contemporary education and college prep. In fact, she argues, most of what would fall under the heading of "executive functioning skills" are given short shrift, despite being more predictive of achievement and satisfaction in later life than grades alone.
Homayoun provides valuable demonstration for how developing skills in organization, time management, prioritization, working memory, and adaptability serves as the bedrock for both education and career paths. She gives examples of many students she has known who have managed to develop these skills with lasting results. Alongside this core skill set, the author discusses how essential it is to develop genuine, rather than transactional, connections, alongside self-knowledge, self-acceptance, and self-compassion. None of these tools or approaches, she stresses, comprise a "one-and-done" list for checking off, but rather a long-term process meant to provide a generous, reflective path for people to celebrate and cultivate their unique sets of talents and interests. This is a fascinating read--and wake-up call--that gives everyone invested in students reaching their goals an actionable plan to set them up for success. --Elizabeth DeNoma, executive editor, DeNoma Literary Services, Seattle, Wash.
Hachette Go, $29, hardcover, 256p., 9780306830693
The Writer's Life
Reading with... Ben Purkert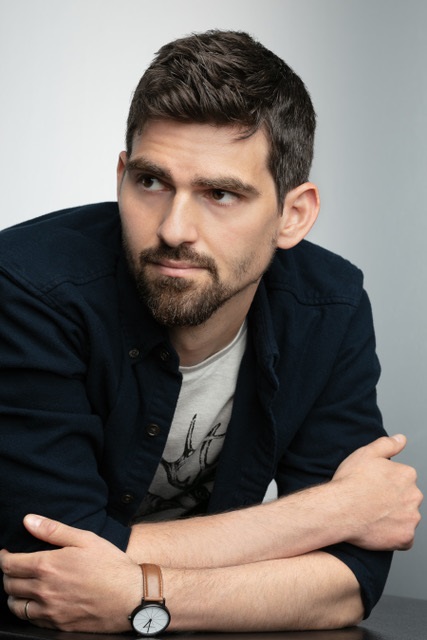 photo: Beowulf Sheehan
Ben Purkert is the author of a poetry collection, For the Love of Endings, which came out in 2018 and was named one of Adroit's Best Poetry Books of the Year. His writing has appeared in the New Yorker, Slate, the Nation, Kenyon Review, and Tin House, among others, and he is the editor of Back Draft, a Guernica interview series. He teaches creative writing at Rutgers University. Purkert's debut novel, The Men Can't Be Saved (Overlook/Abrams), is an exploration of self-image against the backdrop of toxic masculinity, set in the advertising world, and is partially inspired by Purkert's time working as a copywriter.
Handsell readers your book in 25 words or less:
Wannabe Don Draper loses his job, then loses his mind along with it. A novel about what work does to our souls. Plus sex! Religion!
On your nightstand now:
I'm finishing up Desperate Characters by Paula Fox. Jonathan Franzen described it as better than any novel John Updike or Philip Roth ever wrote, and you know what? I think I agree. I'm also in the middle of Menachem Kaiser's nonfiction book Plunder, about his quest to reclaim his family's apartment building in Poland after it was seized by the Nazis. It's an incredibly compelling read.
Favorite book when you were a child:
Tuck Everlasting. I can't even remember all that much about it; I just remember being obsessed with it, carrying it with me in the school cafeteria like the true nerd I was and still am. If I recall, the book is about how immortality isn't all it's cracked up to be. As I get older, and terrifyingly more mortal, I'll have to pick it up again.
Your top five authors:
I love the wondrously strange novels of Andrés Barba. Ben Lerner's mind is maybe my favorite thing to encounter on the page. I admire the heck out of Heather Christle's poems, and her unique blend of comedy and surrealism. There is no one who captures what it means to care for the world quite like Hanif Abdurraqib. I'll close out with Inger Christensen. Have you read Alphabet? It's an extraordinary account of everything that exists on the planet, and thus everything we risk losing.
Book you've faked reading:
Ulysses by James Joyce. I can't count how many times I've found myself in a room in which someone mentions this book, and I nod heartily, as if I have not only read the thing, but have authored a decorated Ph.D. dissertation on its contents. It's probably my favorite book I haven't read.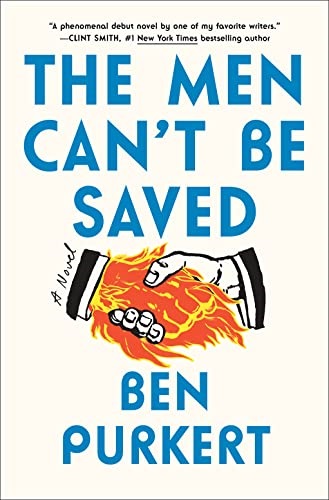 Book you're an evangelist for:
A Luminous Republic by Andrés Barba (translated from the Spanish by Lisa Dillman). After I finished reading it, I raced to check the reviews, and it turned out that the New York Times utterly hated it! Well, that just about set me on fire. It is now my life's mission to right this egregious wrong.
Book you've bought for the cover:
I love the cover of Kaveh Akbar's Pilgrim Bell. I would've bought it anyway, of course, but the colors immediately drew me in. I love a cover that brings in a little abstraction, that allows room for interpretation.
Book you hid from your parents:
I was an excellent rule-abiding child. I never did anything wrong in any way, shape, or form, nor did I occasionally sneak out at night during that summer before my freshman year of college. Anyway, hi Mom, hi Dad!
Book that changed your life:
Every book changes you in some way, I think. It's not always easy--or productive--to trace that change. But that's why books remain so vital and intoxicating and mysterious. They do their work on us in the dark.
Favorite line from a book:
"The longing/ is to be pure. What you get is to be changed." That's from the poet Jorie Graham.
Five books you'll never part with:
It's really special when a dear friend publishes a book. I will always have these on my shelf, no matter where I go: Stop Wanting by Lizzie Harris, Eye Level by Jenny Xie, Love the Stranger by Jay Deshpande, All-Night Pharmacy by Ruth Madievsky, So Long by Jen Levitt, and many more.
Book you most want to read again for the first time:
The Neapolitan novels by Elena Ferrante. Remember that summer when it felt like everyone was reading them at the same time? You'd step on the train, and you'd see two other people with the same book? I wouldn't mind doing that again.
Your novel is titled The Men Can't Be Saved. Do you really believe that? Can men not be saved?
I guess you'll need to read the book to find out!

Lord Honey: Traditional Southern Recipes with a Country Bling Twist
by Chef Jason Smith
Chef Jason Smith's mouthwatering debut cookbook, Lord Honey, delivers on its subtitle's promise: more than 130 recipes from the American South, updated with fresh ingredients and his signature "country bling" twist. Smith, a self-taught cook and baker from Kentucky, and a winner of three different Food Network shows, brings his farmhouse roots to a plethora of lip-smacking recipes fit for any time of day. His take on classic Southern dishes shows up in several ways: extra richness in a dish (grits laced with Gouda); a marriage of unexpected flavors (sweet breakfast rice topped with berries and honey); or a glug of bourbon in unexpected places--even if his granny wouldn't approve. Lavishly illustrated with full-color photos and snapshots from Smith's own family scrapbook, Lord Honey (Smith's catchphrase, picked up from his granny) provides readers with plenty of inspiration and know-how to get serious and sassy in the kitchen. "Jason loves people through food," cookbook author Carla Hall notes in the foreword. "You feel it; you taste it. [His] sense of family and tradition, along with his sincere approach to staying true to his culinary roots while putting his own touch of love into every dish, will make you feel like you've been wrapped in a warm, cozy blanket on a cold day."
Smith begins, of course, with "Rooster's Crowin' (Breakfast)," reminiscing about his childhood cooking for his relatives on a Kentucky tobacco farm as he dishes up recipes for classics such as Country Ham and Redeye Gravy (made with fresh coffee), and new twists on old favorites, like Just Peachy Sticky Buns, and Apple Hoecakes with Bourbon Syrup. He slips in anecdotes from mornings in the kitchen or the garden with his granny (who had her own opinions about some of Jason's twists on her beloved recipes). Smith continues with stick-to-your-ribs lunchtime dishes, breaking them up into a wide assortment of salads ("Children, let me tell ya somethin' about salads in the South: no lettuce required. We call anything that can be tossed or held together with mayo or gelatin a salad"); sandwiches ("And Lord knows we'll make anything into a sandwich, even our salads. And before ya go thinkin' that the difference between a sandwich and a salad is the bread, don't get too big for your britches, 'cause we even put bread in our salads. So y'all can see that the line between salads and sandwiches in the South can get mighty blurred"); and side dishes like "Devilish" Eggs Three Ways, Roasted Okra and Walnuts with a hot honey sauce, and Blistered Beans with (what else?) Bacon and Bourbon.
Smith's folksy chapter introductions and rambling recipe headnotes, studded with down-home similes, evoke his on-screen personality, and will leave readers chuckling, even if they are unfamiliar with some of the Southern metaphors. He shares his versions of Kentucky dishes like the Hot Brown Breakfast Quiche and Sweet Tea and Bourbon Fried Chicken, indulges his own love for sweet potatoes with Sweet Tater Fritters and Scrumptious Sweet-Tater Bars, and creates some classic Southern mash-ups like a Hobo Salad Sandwich and Pimento-Cheese Waffle Sandwiches.
The "Dinner Bell's Ringin' (Mains)" chapter includes plenty of classics: Smith's takes on meatloaf, steak fingers, catfish, and shrimp and grits, to name a few. Many of these dishes are standbys at Southern community events such as church potlucks, weddings, and baby showers (all of which Smith has catered--his experience includes starting a catering company as a teenager). He has adapted many of them to include healthier or easier-to-find ingredients, and shortened cooking times for busy modern families. He includes plenty of practical tips in bright yellow boxes, from ingredient substitutions to cooking techniques and delicious suggestions for leftovers (also a Southern staple).
Lord Honey's dessert chapter includes twists on Southern classics such as Hummingbird Tart, New-South 'Nanner-Puddin' Trifle (a layered take on banana pudding), and Bacon-Bourbon Pecan Pie. Smith shares the stories behind many of his recipes, whether passed down from friends or learned in his grandmother's kitchen. He includes a chapter on "Picklin' and Preservin' (Condiments)" with recipes like Green 'Mater Chow-Chow, 24-Hour Pickled Beets, Balsamic Grape Jelly, and Perfectly Pickled Pineapple. The cookbook wraps up with a family photo album, including snapshots of Smith's immediate family (and his own childhood) and archival photos of his ancestors. "All of these beautiful souls are with me every day, from my country slang to the love I put into every dish," Smith writes.
In true Southern fashion, Smith can tie nearly every recipe back to his heritage, and he makes sure his readers understand his deep affection and respect for the family and community that raised him and taught him to cook. Written in humorous down-home style, Lord Honey provides plenty of mouthwatering dishes and helpful tips for veteran or aspiring Southern cooks. --Katie Noah Gibson
Pelican Publishing Company, $32.95, hardcover, 256p., 9781455626984
Meals that Wash All the Worries Out of You
An Interview With Jason Smith
Jason Smith: Meals that Wash All the Worries Out of You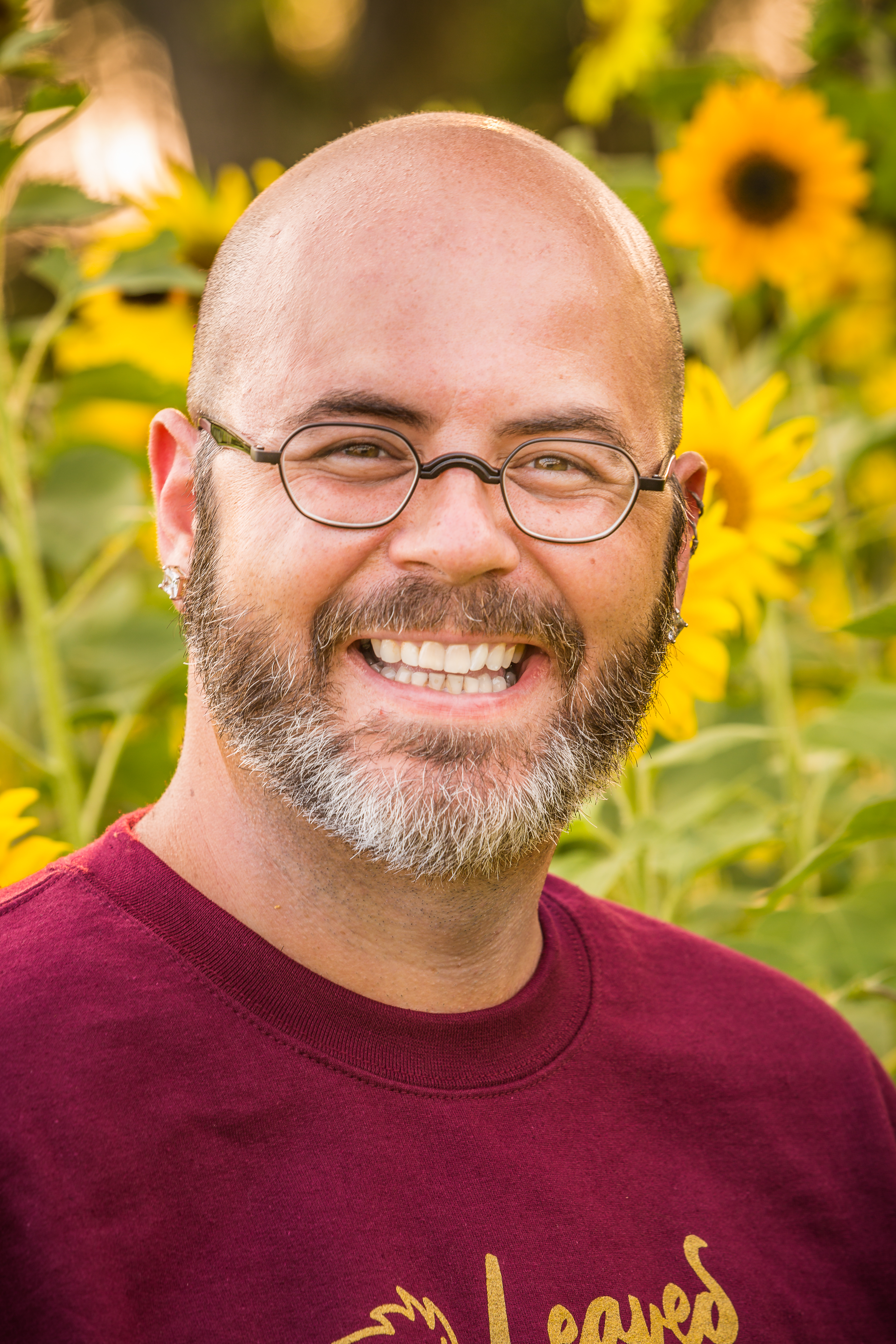 (photo: Randy Evans)
Jason Smith is a self-taught cook and baker from Kentucky, and a winner on three different Food Network shows: Holiday Baking Championship; Holiday Baking Championship--Kids vs Adults; and Next Food Network Star. He is known for his traditional Southern recipes, elevated with fresh ingredients and a "country bling" twist. His first cookbook, Lord Honey: Traditional Southern Recipes with a Country Bling Twist (coming from Pelican Publishing on August 28, 2023), shares his favorite family recipes and his own creations along with family stories and photos. He lives in Lakeland, Florida.
Take us through your cooking journey.
I was raised on a huge tobacco farm in Kentucky. Everyone had to work--it didn't matter if you could barely walk, you had to do something. We'd be in the fields, walking behind the tobacco setter or sowing corn or tending to the cattle. My grandmother always did all the cooking: breakfast, lunch, and dinner. We'd all eat at Granny's house every day, and I noticed that every time people would eat Granny's cooking, it made 'em so happy. I wanted to make people happy through food. At about six years old, I asked if I could stay and help her instead of going with everybody else.
The very first recipe I ever learned from Granny was chicken and dumplings. My recipe [in the cookbook] shows how to do 'em quickly, because when we made 'em, we'd kill, dress, and cook the chickens, and it took us three or four hours. I had such an awesome childhood, living on that farm, cooking for all of my family. Granny got older, and I kind of took over the cooking part. My mother is more of a dessert cook. Granny always taught me to do the dishes as we went along. I still have that rule: I do the cookin', somebody else does the cleanin'.
In our family, food brought everybody to the table. You could always sit down at our table, and by the time you were done eating, you forgot about all your problems. I noticed that as a teenager: food was the common factor that drew people into a group, and it didn't matter if you'd had the worst day, you could set down and have that meal and it washed all the worries out of you. I still believe that. Food is that one common denominator that really got people to change their outlook. Food didn't drive our family, but it brought our family together.
At 15, I started a catering company. I would cater church picnics and baby showers and wedding receptions. I'm a licensed and master florist and owned a flower shop for years. Then I was a substitute cook in the school system, and a cafeteria manager in the elementary schools. I'm a cosmetologist; I've managed restaurants; I've been a florist, but everything kept bringing me back to food. I eventually sat on a board for the School Nutrition Association, and I started writing recipes for different states, Texas, Florida, the Carolinas. I was writing these recipes and all these schools were loving them. The kids loved them, too.
It was a cold February day, barely spitting snow, and I was sitting with my laptop and I thought, I'd love to be on Holiday Baking Championship. I've always been a competitive person. So I applied, and they called me the next day. I went on there and I won, and fell in love with being on TV, in front of the camera. Even though I was competing, I was also teaching people how to cook and bake. The producers loved my style and accent and personality, and they wanted to pitch a show to the network. I said yes! I wanted to teach people what my grandmother and aunts and mom taught me.
Tell us about your "southern bling" cooking philosophy.
I've always loved bright flashy clothes, glitter and all that. On Food Network Star, they wanted me to stick with the glitter, the bright colors, and the patterns. I figured I could really show people my true inner being through my style, my cooking, and my attitude toward life.
I have 292 flashy jackets--they are rotating. You can only wear 'em on TV once. I donate a lot of the old ones to charities. I sign 'em and they auction 'em off and use that money for their charities. I was raised to always help others and I stay true to that today.
What's the most surprising recipe in your book?
Butternut Squash and Kale Salad! This is a mash-up of several different recipes. You have butternut squash, bacon dressing, kale salad with raw kale. I thought: How can I take these wonderful recipes and make them new and make them something different?
People also pick out my recipe for bourbon and sweet tea fried chicken. They say, "What's with the bourbon?" In Kentucky, we're known for horses, bourbon, and basketball. In that recipe, the bourbon and the sweet tea make that chicken so tender and flavorful. Bourbon breaks down the chicken and makes it tender, and the sweet tea brings in a little flavor. My grandmother would have never used bourbon, but I know she's smiling on me and my cooking journey.
What do you hope readers and/or home cooks get out of your book?
I want people to not only look at this book as a cookbook, but to actually use it. To bring their own family and friends back around the table, and turn the recipes into their own memories. My ultimate dream is for people to use this as a map for their own journey through the culinary world. You can bring family, strangers, whoever, to your own table.
It always comes back to food for me. It just carried me through my life and still does every day. Every recipe in the cookbook has either been handed down through my family or through friends and their family, and a lot of these recipes are heirloom recipes. They're heritage recipes.
I want people to really enjoy this book. You may not even cook! But this book is more than just cooking. It is a road map of where I came from. People can find motivation, inspiration, and stories in it. I can't wait for people to get this cookbook. --Katie Noah Gibson
Shelf vetted, publisher supported.
Rediscover
Rediscover: The Boys in the Boat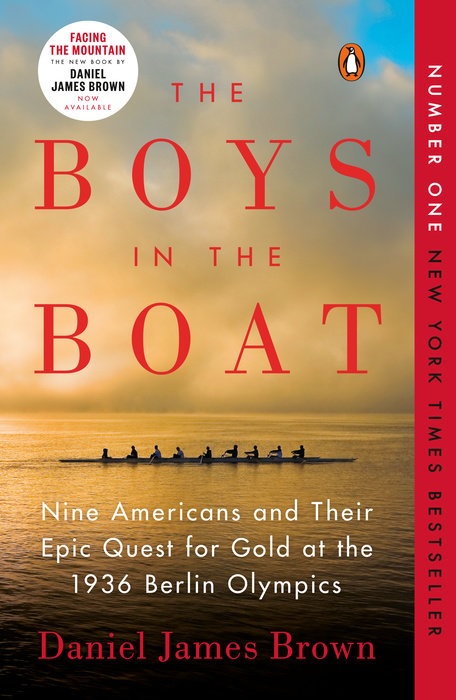 The Boys in the Boat, a film adaptation of Daniel James Brown's 2013 mega-bestselling book about the University of Washington rowing team's victory in the 1936 Olympics, is scheduled to open in theaters this Christmas. The long-awaited adaptation is co-produced and directed by George Clooney from a screenplay by Mark L. Smith. The extensive cast includes Joel Edgerton as University of Washington rowing coach Al Ulbrickson and Callum Turner as struggling young rower Joe Rantz.

Daniel James Brown was inspired to write The Boys in the Boat after conversations with Joe Rantz in hospice care. Brown was drawn to the story of Rantz being abandoned by his family as an adolescent and the struggles of young people in general during the Depression. Much of The Boys in the Boat is devoted to getting to know the rowers before the race itself. Brown also explores how the Nazis created extravagant Olympic venues while hiding their mistreatment of Jews and other minorities.

Brown's other books include Under a Flaming Sky: The Great Hinckley Firestorm of 1894 (2006), The Indifferent Stars Above: The Harrowing Saga of a Donner Party Bride (2009), and Facing the Mountain: A True Story of Japanese American Heroes in World War II (2021). The Boys in the Boat also inspired a 2017 PBS documentary called The Boys of '36. It is available in paperback from Penguin Books. --Tobias Mutter