Week of Friday, August 25, 2023
The Best Books This Week
Fiction
Fadeaway Joe
by Hugh Lessig
In Hugh Lessig's fantastic thriller Fadeaway Joe, a diagnosis of early-onset dementia sets bar bouncer Joe Pendergast on a path of revenge against the crime boss who fired him. Joe and Maxie were boyhood friends; Maxie taught young Joe how to box, eventually hiring him as a bouncer and bill collector when Maxie became a bar owner and expanded into illegal gambling. The boss-employee friendship goes south when money goes missing and Joe learns he has early-stage dementia. Maxie fires Joe ("because my brain is turning to oatmeal") and takes Kathy, Joe's girlfriend, as his own new squeeze. Left jobless and alone, Joe plots to kill Maxie and, using the gun he keeps under his pillow, himself before his mind fails completely. But a mysterious hooded figure and a busybody neighbor give Joe an idea: he knows how to take down Maxie and leave a more shining legacy than He Was Once Really Good with His Fists.
Lessig honed his writing skills as an award-winning journalist, and the tight pacing and witty dialogue in Fadeaway Joe make it a promising debut novel. These pages reveal a deep understanding of the senselessness of dementia and the damage it wreaks, giving readers a peek into both the scary and comedic thoughts of someone afflicted with the disease. The author invites readers to experience the regret, depression, and heart of a violent and complicated main character struggling desperately to make peace with his inevitable demise. --Paul Dinh-McCrillis, freelance reviewer
Crooked Lane, $29.99, hardcover, 288p., 9781639104369
Miss Morton and the Spirits of the Underworld
by Catherine Lloyd
Agatha Christie meets a Regency-era Upstairs, Downstairs, with comedy-of-manners interludes, in Miss Morton and the Spirits of the Underworld, the second novel in Catherine Lloyd's capable and cunning Miss Morton series. Set in 1838 London, this follow-up to Miss Morton and the English House Party Murder finds Lady Caroline Morton still smarting: following a family scandal that rendered her penniless, she was forced to sign on as companion to well-to-do widow Mrs. Frogerton. Miss Morton still feels as though "she existed in a netherworld--neither a servant nor a worthy guest." Wanting to protect her employer from "gifted flimflammers," Miss Morton accompanies Mrs. Frogerton to a séance hosted by Madam Lavinia Dubois. Miss Morton is sufficiently unnerved by Madam's apparent knowledge of Miss Morton's own past that she later agrees to a private meeting with the medium, initiated by her friend Dr. Harris, who considers the woman "a fraud and a charlatan." They arrive at Madam's house only to find her dead.
Dr. Harris becomes Great Scotland Yard's prime suspect, leaving his vindication to Miss Morton and Mrs. Frogerton. The women have an agreeable Watson-Holmes dynamic, with Mrs. Frogerton displaying an animated eccentricity as she veers between playing detective and seeing her marriage-minded daughter through "the London Season." If Lloyd's ending isn't quite worthy of the adept plotting that precedes it, Miss Morton and the Spirits of the Underworld nevertheless succeeds as a diverting caper and a whip-smart skewering of a social system that leaves unmoneyed women with little agency. --Nell Beram, author and freelance writer
Kensington, $27, hardcover, 304p., 9781496740618
Science Fiction & Fantasy
He Who Drowned the World
by Shelley Parker-Chan
Shelley Parker-Chan completes her Radiant Empire duology, a vibrant, queer historical fantasy epic set in 1356 CE China, with a dark, furious, and thrilling power struggle in He Who Drowned the World. Once a starving peasant girl who stole her dead brother's identity to reach for greatness, Zhu is now the Radiant King, one of a select few who possess the mystical Mandate of Heaven needed to rule over the Mongol Empire. Her rise to power cost her a hand and nearly her life on the sword of the misogynistic eunuch General Ouyang, who will stop at nothing to kill the current Great Khan, his father's murderer. Zhu and Ouyang have been adversaries, but Zhu feels a kinship with Ouyang: neither fits into their society's rigid gender binary. She convinces him to ally their armies against the Great Khan, with the hopes of giving Ouyang his revenge and Zhu the throne. Rivals threaten their ambitions, including a manipulative queen, one of the commanders Zhu deposed in the prequel, She Who Became the Sun, and the younger brother of the prince Ouyang loved but murdered for vengeance. However, the greatest threat to their ambitions may be Ouyang himself--if he ever learns the secret of Zhu's gender.
This action-packed, emotional finale surpasses its predecessor for sheer brutality and knife-twisting surprises. Tragedy and heartache abound, and characters' moral choices are dishwater gray, but ultimately the adventures of Zhu remain inspiring as she follows her philosophy of achieving the unthinkable: "Change the world, and make it possible." --Jaclyn Fulwood, blogger at Infinite Reads
Tor, $28.99, hardcover, 496p., 9781250621825
Moving Forward
by Shelley Shepard Gray
Wholesome, small-town life is what Shelley Shepard Gray does best in her fiction, including in her Amish-themed titles (Her Only Wish) and her contemporary romances (the Rumors in Ross County series). In Moving Forward, the second installment in her tenderly drawn Woodland Park Firefighters series, she introduces readers to an immensely likable cast of characters with lives unsettled by past personal trauma.
The novel starts in Woodland Park, Colo., when a fire erupts at the garden center owned by Kristen Werner. Kristen, originally from Houston, Tex., is a successful local businesswoman whose romantic life--and wedding plans--came to a screeching halt after her fiancé learned she couldn't have children. Kristen suffers from pulmonary arterial hypertension. When new-in-town, hunky firefighter Greg Tebo, a former army officer with PTSD who served 12 years in Iraq and Afghanistan, arrives with the fire crew to tend to the garden shop blaze, Kristen faints. Greg, a transplant to Colorado from West Virginia, is instantly smitten with Kristen. He checks up on her at the hospital the next day, and the two begin a friendship that sparks romantic feelings. But are Kristen and Greg willing to put their troubled pasts behind them, trust each other, and rekindle love in their lives?
Moving Forward is an emotionally dramatic, gentle romance of ordinary people healing their wounded hearts in a close-knit community. Readers will be eager for the next entry in this hopeful, heartfelt series. --Kathleen Gerard, blogger at Reading Between the Lines
Berkley, $8.99, paperback, 304p., 9780593438107
Okinawa
by Susumu Higa, transl. by Jocelyne Allen
Japanese graphic master Susumu Higa makes his U.S. debut with Okinawa, translated into English by Jocelyne Allen. It's a breathtaking compilation of two collections: Sword of Sand (1995), which highlights the onslaught of World War II in Okinawa, and Mabui (2010), which spotlights the ongoing postwar U.S. military occupation. War wasn't supposed to come to these remote islands but, by 1945, most were ravaged in the decisive Battle of Okinawa. Higa transforms his family's experiences into haunting storytelling in Sword of Sand, about his mother, who miraculously protected her young children, and his father, who became a POW in Hawaii. War ends in Mabui, but finding peace after physical and cultural destruction remains a challenge for survivors and later generations amidst stifling colonization: Okinawa makes up just 0.6% of Japan but houses 75% of all U.S. military bases in the country. Higa inevitably chooses to focus on the humanity, including (enemy) American soldiers who survived because of local intervention.
Higa's engrossing black-and-white panels are testimony to little-known (especially in the West) history and a universal reminder of war's unfinished consequences. He graphically presents Okinawa's everyday inhabitants, always in the forefront. The simple clarity of his line drawings of people are an effective contrast to more detailed backgrounds, as if a reminder that humanity needs no further embellishments. Most of the stories end with notes about their provenance and, often, a photograph to emphasize the reality contained within the narratives. In an insightful interview at book's end, Higa ciphers Okinawan specifics into global awareness with convincing parallels to the Russia-Ukraine War, underscoring the timely urgency of this book's U.S. arrival. --Terry Hong, BookDragon
Fantagraphics, $29.99, hardcover, 544p., 9781683961185
Never Enough: When Achievement Culture Becomes Toxic--and What We Can Do About It
by Jennifer Breheny Wallace
Even before the onset of the Covid-19 pandemic, it was clear American teenagers were facing a mental health crisis, one that manifested itself in alarming rises in the rates of depression, anxiety, and other psychological ailments. In Never Enough, Jennifer Breheny Wallace, a journalist and mother of three adolescent children, identifies the root cause in an "environment of unrelenting pressure" created by the single-minded pursuit of achievement and status. While sympathetically exploring the dimensions of the problem, she also offers some thoughtful approaches to parenting intended to create a more humane, and sane, culture for young people.
Wallace's analysis is rooted in a survey she conducted in early 2020 with the assistance of a researcher from the Harvard Graduate School of Education. More than 6,000 parents quickly responded, offering tangible support for the published reports on the dire state of adolescent mental health.
Wallace's fundamental prescription is a concept she calls "mattering," shorthand for "the feeling that we are valued and add value to others." Instead of prizing children only for the achievements that will pave the way for entry into elite colleges and high-status jobs, she argues, mattering can serve to "correct the lies that our society tells them: that they only matter if they're performing, if they're achieving."
It will take cooperation among parents, educators, and policymakers to address this crisis before the damage to a generation of children becomes too profound and lasting. Wallace's book is a useful starting point for those committed to that task. --Harvey Freedenberg, freelance reviewer
Portfolio, $29, hardcover, 320p., 9780593191866
Tell It Like It Is
Tell It Like It Is
For those contemplating long car trips to wrap up the summer, or just lying on the beach or in the shade with a tall glass of iced tea, few treats are greater than hearing the author of a memoir read her own words (all downloaded from Libro.fm).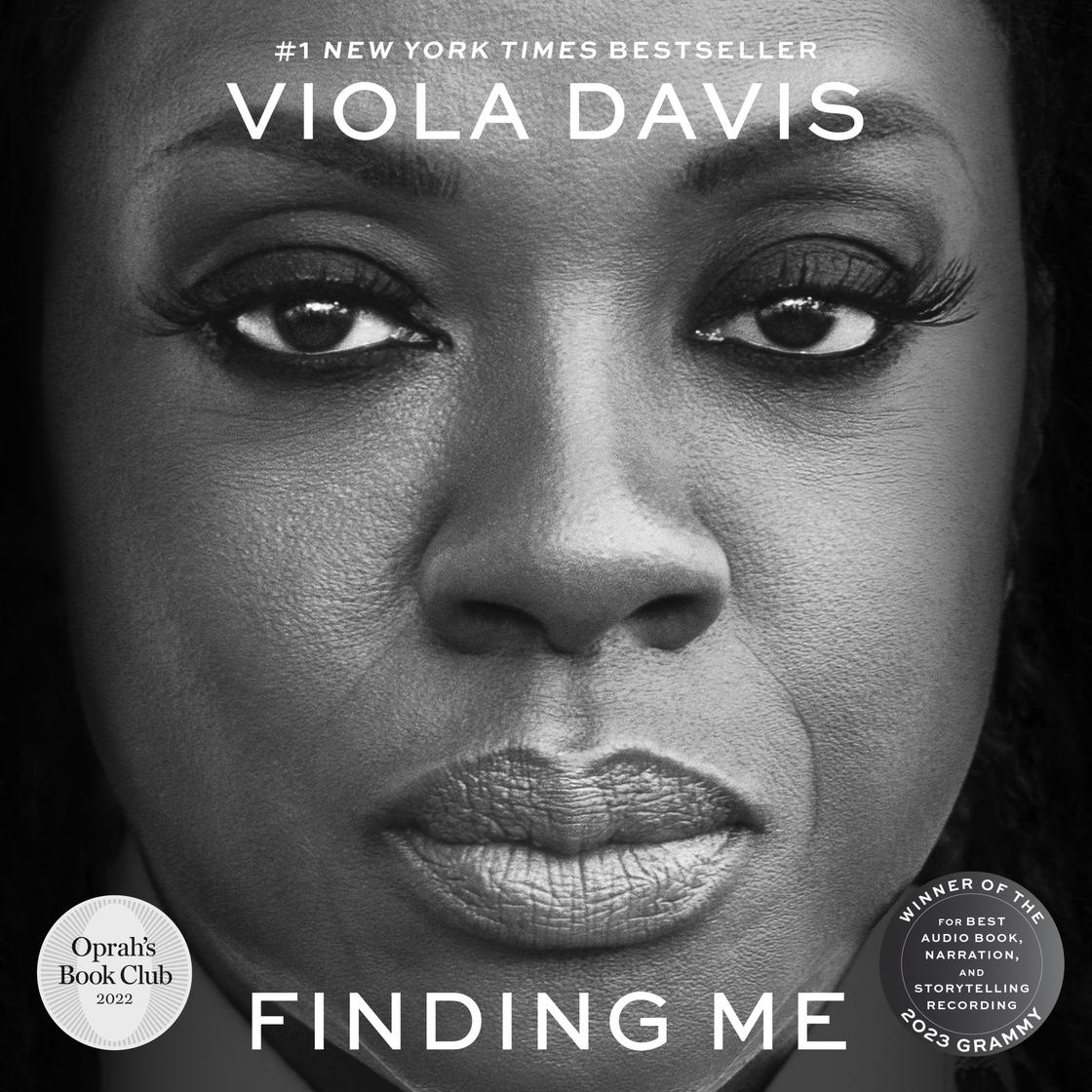 Finding Me, written and read by Viola Davis (HarperOne, $17.99 paper), won the 2023 Audie Awards' Audiobook of the Year, and this listener can see (hear) why. Davis held me rapt with her survival stories--living through hunger and poverty in Rhode Island while also working hard in school to excel; the looming presence of predatory older men; holding down jobs in high school despite long commutes, and using it all as grist for her performance mill. One of the standout scenes involves Davis's audition for Juilliard, and how her honesty and necessity combined for a climactic turn of events.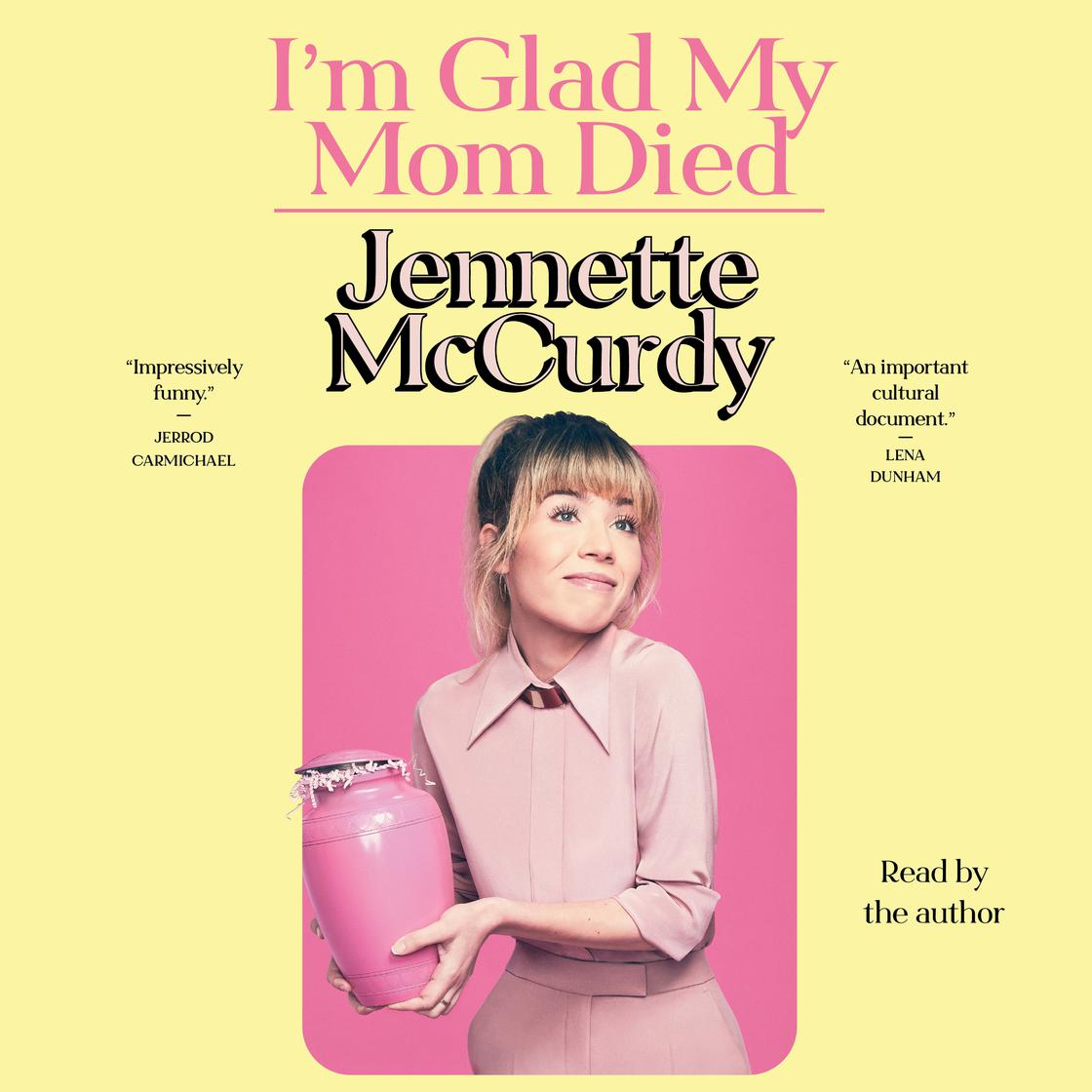 Another harrowing story of surviving childhood comes from Jennette McCurdy, who narrates her memoir I'm Glad My Mom Died (S&S, $27.99). Fans who grew up watching iCarly--and even folks (like me) who did not--will be amazed by what went on behind the scenes for the child actress who played Sam Puckett. The extraordinary observation derived from both Davis's and McCurdy's memoirs is that, as a child, you don't question the behavior of the adults around you; you believe everyone is having the same experience you're having, and this somehow allows you to keep getting out of bed in the morning to do what needs to be done to get through another day. What McCurdy's mother put her through would be incredible if we as an audience weren't hearing it directly from the survivor. She wound up in a career she'd never wanted, attempting to escape it in any way she could. Let's hope writing wins out, and we'll hear much more from McCurdy in the years to come.
Lessons in Chemistry by debut author Bonnie Garmus (Doubleday, $29) may not be memoir, but listeners (and readers) will grow so fond of Elizabeth Zott, the stunningly beautiful chemist protagonist whose brilliance is overshadowed by her looks, that it may be hard to stop exercising or driving or whatever else you may be doing as you listen. Miranda Raison's narration perfectly captures Zott's almost naïve belief that truth and hard work will prevail in early 1960s Southern California, and her twisty road of having to give up the lab for a stint as a TV cooking show host, in order to fulfill another role she'd never wanted: mother. That Zott does both beautifully (though not without bumps along the way) is a tribute to her hardwon belief in herself and the way she inspires the women around her. If you listen now, you'll be ready for the TV series, with Brie Larson in the starring role, premiering October 13 on Apple TV+.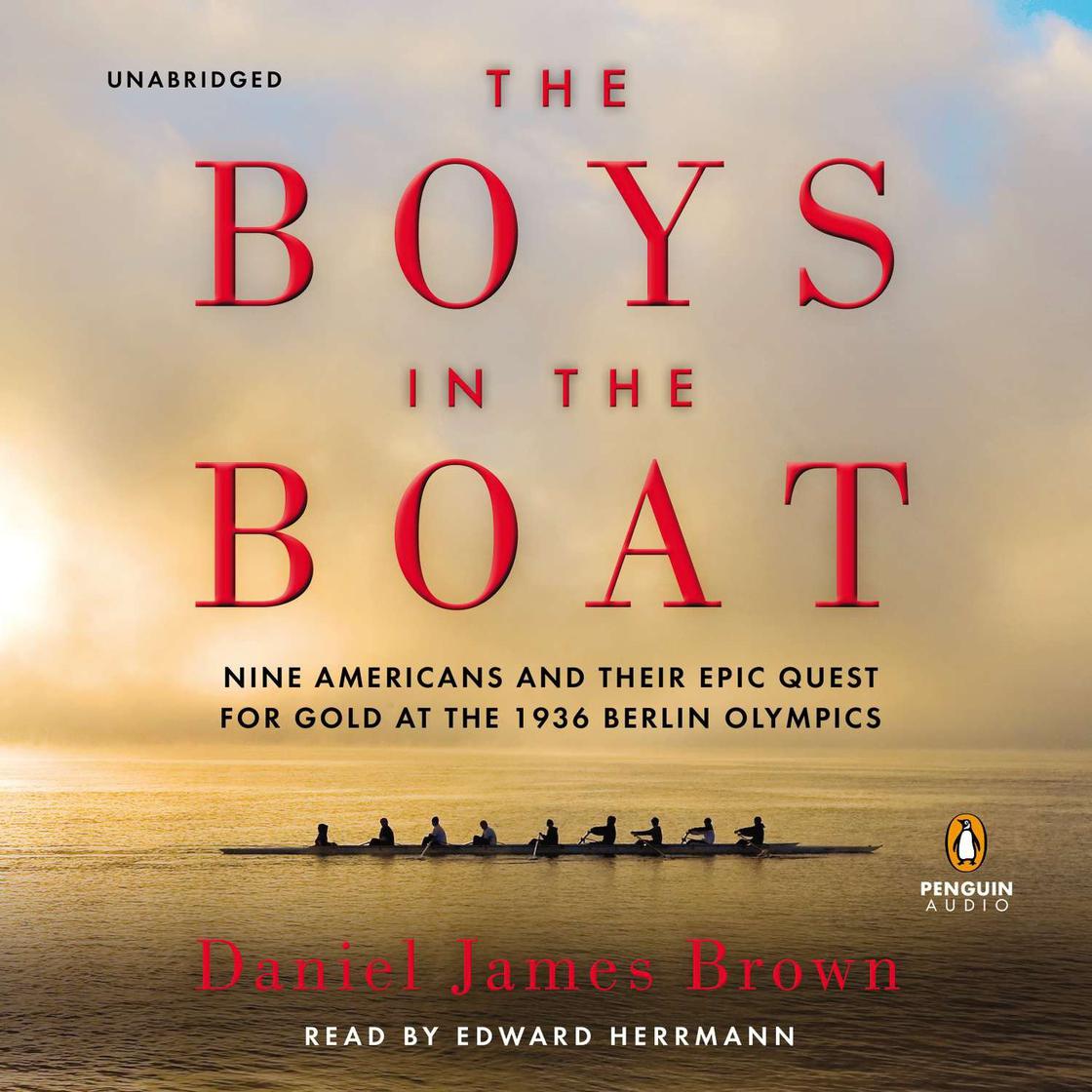 There's also a wonderful subplot about Zott's introduction to and mastery of rowing, which led me to... The Boys in the Boat by Daniel James Brown (Penguin, $19). It chronicles the true story of the unlikely rise of the University of Washington's crew team all the way to the 1936 Olympics in Berlin. Brown's words, and Edward Herrmann's reading of them, plunge readers into the lives of these young collegiate rowers, their coaches, coxswains, and the man who made their boat, George Yeomans Pocock. Pocock's quotes, which kick off most chapters, are worth the price of admission. Hearing what many of these young men went through--growing up during the Depression, their training, what they gave up to excel in school and on the water--makes one temporarily forget that we know they actually did make it to the Olympics. The undercurrent of Hitler's rise alongside that of the nine young men of Washington's crew only adds to the air of foreboding and suspense. George Clooney directed the film version, set for a December 25 release, which stars Callum Turner as Joe Rantz, the rower who first drew Daniel James Brown to this story. This is one for the entire family. How I wish I were listening to these four stories again, for the first time. --Jennifer M. Brown, senior editor, Shelf Awareness
Rediscover
Rediscover: Keith Waldrop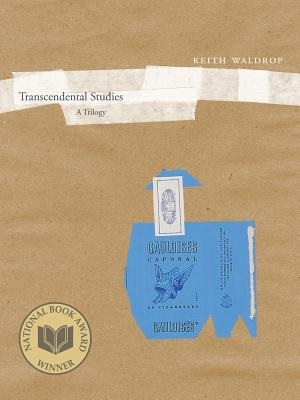 Keith Waldrop, whose first poetry collection was a finalist for a National Book Award in 1969 and who won the prize 40 years later with his Transcendental Studies: A Trilogy, died July 27 at age 90. The New York Times called Waldrop "far more than a poet. He was a well-regarded translator of French poetry and prose, was an artist whose collages were exhibited in solo and group shows, and ran a small press with his wife, the poet Rosmarie Waldrop." He retired from Brown University as Brooke Russell Astor Professor of Literary Arts & Comparative Literature in 2011, after more than 40 years with the school.

In the 1960s, while pursuing his Ph.D. in Comparative Literature at the University of Michigan, Waldrop, with co-editors James Camp and D.C. Hope, founded Burning Deck, a literary journal. After four issues, it was transformed into a book press, with Camp and Hope departing and Rosmarie Waldrop joining as co-editor. The press ran from 1961 to 2017 and published more than 200 titles, with the majority of books after 1990 being book-length, perfect-bound offset editions, often including letter press flourishes on the covers or title pages.

In addition to dozens of books of his own poetry, he also collaborated with Rosmarie Waldrop on a series of poems, eventually collected as Well, Well, Reality, which Roubaud described as the work of a third Waldrop--one who could exist only when the couple composed together, where each often took liberties, using literary devices that might be thought of as "belonging to the other." Waldrop also published two books of prose, Hegel's Family and Light While There Is Light.

As a translator, Waldrop earned the rank of Chevalier of Arts and Letters from the French government. His translations ranged from canonical writers like Charles Baudelaire and Paul Verlaine to French contemporaries like Anne-Marie Albiach, Jean Grosjean, Jacques Roubaud, and Claude Royet-Journoud, Brown University noted.

Soon after he graduated, the University of Michigan published Waldrop's first collection, A Windmill Near Calvary (1968), which earned him his first National Book Award nomination. The second one, for Transcendental Studies in 2009, won the prize. Over the course of decades in between, Waldrop "honed an eye for the ironic, a seeming detachment that was infused with an emotional and intellectual undercurrent that could astonish the reader in its capacity to bridge disparate thought with, if not logic, then perhaps something deeper, richer," Brown University wrote. "Keith's self-effacement was deliberate--his sense of the line between the real and the unreal always ready for reassessment." Transcendental Studies is available from University of California Press.