Week of Friday, August 18, 2023
We review some outstanding nonfiction this week, including the graphic-format biography Washington's Gay General by Josh Trujillo, illustrated by Levi Hastings, "a dazzling reexamination" of U.S. independence, and Pamela Petro's "enchanting memoir" The Long Field, "so multifaceted that it resists easy categorization." And don't forget Mary Rodgers's Shy and Paul Newman's The Extraordinary Life of an Ordinary Man, both now in paperback, perfect for toting to the park or beach. Plus, the "delightful, sweet graphic novel" Stars in Their Eyes by Jessica Walton, illus. by Aśka, a whirlwind queer YA romance set at a fan convention. And so many more!
Elizabeth Rush talks in The Writer's Life about her experience aboard a scientists' ship bound for Antarctica, chronicled in The Quickening (also reviewed in this issue).
The Best Books This Week
Fiction
None of This Is True
by Lisa Jewell
The coincidental meeting between two strangers, each celebrating her 45th birthday, progresses into a decidedly creepy relationship in the engrossing and entertaining None of This Is True by Lisa Jewell (The Family Remains; Invisible Girl; The Family Upstairs).
This edgy novel, Jewell's 21st, raises the standard for psychological thrillers, with realistic characters who have indecipherable motives that enhance its wonderfully off-kilter plot. Effervescent, glamorous Alix Summer instantly mesmerizes docile, drab Josie Fair; each is celebrating her birthday in the same North London pub. Alix, Josie's "birthday twin," appears to have what Josie wants--a successful career as a podcaster, a nice husband, two beautiful children, friends. Josie's solitary life includes a husband 27 years older than she is, two estranged adult daughters, no friends, and a part-time job as a seamstress. Josie insinuates herself into Alix's life, arranging chance meetings and eventually suggesting the story of a regular woman, such as herself, changing her life as the perfect podcast fodder--instead of the successful females usually featured. Josie's stories are hardly ordinary, with tales of pedophilia, child abuse, domestic violence, and murder. In her frequent, often unplanned, visits to Alix's home to record the podcast, Josie becomes overly intrusive in Alix's life and marriage, repeatedly making note of Alix's husband's alcoholic binges. Alix begins to wonder if Josie's lurid stories are true, as her new friend becomes more unhinged and controlling.
Jewell's affinity for devious characters soars in None of This Is True. She explores the darkness that creeps into ordinary homes, leading to a shattering, deliciously pitch-black finale. --Oline H. Cogdill, freelance reviewer
Atria, $28, hardcover, 384p., 9781982179007
Science Fiction & Fantasy
Thornhedge
by T. Kingfisher
A toad fairy shares the real story of "The Sleeping Beauty" in Thornhedge, a clever adult fairy tale that could only come from T. Kingfisher (A House with Good Bones; Nettle & Bone; The Hollow Places). Toadling has been alone for a very long time, keeping vigil by the tower in which a maiden lies in an unending magical sleep. Decades and countless people pass by, and Toadling remains, dreaming of the day people will finally forget the story they know--the wrong one. Toadling's years slip by until Halim, a Muslim knight from afar, arrives: "I have come because of a story," he says. "I read it in a book. Several books." The endearing toad heroine reveals the dark truth, told partly in flashbacks, about the sleeping princess and why she must never be awakened. Will Halim believe her? Or is he like all the other would-be rescuers, swayed by a pretty face and a story?
Kingfisher's talent for crafting original fairy tales and reimagining others is in full effect here. Whether it's Beauty and her Beast fighting thorny blooms in the gothic Bryony and Roses or a punny Hamster Princess saving the day (Hamster Princess: Harriet the Invincible, writing as Ursula Vernon), Kingfisher's characters and wit drive her books. Even with some more sinister elements, Thornhedge has all the gentle humor and big-hearted characterization the author's fans have come to expect. It is not a rollicking tale of sword and sorcery but a quieter, wryly funny, and boundlessly loving story of a toad and the knight who inspires her to finally make her own happy ending. Those who enjoyed The Undertaking of Hart and Mercy and A Spindle Splintered will adore this. --Suzanne Krohn, librarian and freelance reviewer
Tor, $19.99, hardcover, 128p., 9781250244093
Masters of Death
by Olivie Blake
In Masters of Death, a wildly inventive contemporary fantasy from Olivie Blake (One for My Enemy), an eclectic, morally questionable cast of paranormal beings joins forces to free Death personified. The story opens as aswang realtor Viola--a shapeshifting cat-vampire from Filipino folklore--attempts to sell a house haunted by its recently deceased owner. Soon she seeks out Fox, the godson of Death, a charlatan medium and "mortal with an abandonment complex," given that gambling addict Death has disappeared, caught up in his own game by a demon king's world-ending machinations.
This is the kind of humor Blake employs to great effect: humanizing her ridiculous characters with the kind of flaws they believe themselves immune from as immortal beings. Isis summarizes this ragtag crew: Louisa's a siren; Sly is fae; Brandt's "a random thief we don't really know anything about yet, short of his romantic falling-out with Fox"; Mayra's "a guardian angel who's almost certainly hiding something"; Cal is a "reaper who's very clearly obsessed with Mayra"; and Tom is a "poltergeist who won't be quiet." They'll have to work together to win the game and avert disaster, but how can they, with an enemy who so expertly exploits their weaknesses? Funny, romantic and unexpectedly poignant, Masters of Death is perfect for fans of Terry Pratchett's Mort, Christopher Moore's A Dirty Job, and TJ Klune's The House in the Cerulean Sea. Anyone who craved an Aziraphale-Crowley romance in Good Omens should immediately pick this up. --Suzanne Krohn, librarian and freelance reviewer
Tor, $26.99, hardcover, 416p., 9781250892461
Washington's Gay General: The Legends and Loves of Baron von Steuben
by Josh Trujillo, illus. by Levi Hastings
American independence gains a dazzling reexamination with Washington's Gay General: The Legends and Loves of Baron von Steuben, an inquisitive graphic novel written by Josh Trujillo and illustrated by Levi Hastings (Be Gay, Do Comics). The Steuben name is stamped on several regions around the U.S. to commemorate the valor of a Prussian general whose contributions to the American military helped win the Revolutionary War. But much like the Marquis de Lafayette, another foreign-born officer who was integral to the revolution, Baron Friedrich Wilhelm von Steuben is remembered by few these days.
Born in 1730, von Steuben began his military career as young as 14, by lying about his age. Embellishing his résumé became a common tactic for him to advance in ranks, but by the time he would publish his "Blue Book" of military standards in 1779, with the assistance of one of his most devoted soldiers and lovers, the proof of his expertise was validated by the book's continued use in the States for decades to come.
Hastings's art is stately and expressive, with exactly the delicate, detailed touch the story of this flamboyant figure demands. Moreover, the black-and-white lines splashed with blue and gray coloring bring to mind another queer graphic novel about complicated characters: Fun Home. Resolving with a coda about other queer figures from Baron von Steuben's time, Washington's Gay General is a poignant reminder of how easily the historical record can overlook the important contributions of those whose personal lives are at odds with social expectations. --Dave Wheeler, associate editor, Shelf Awareness
Surely/Abrams ComicArts, $24.99, hardcover, 192p., 9781419743726
The Long Field: Wales and the Presence of Absence, a Memoir
by Pamela Petro
On the opening page of her enchanting memoir, The Long Field: Wales and the Presence of Absence, a Memoir, Pamela Petro (Travels in an Old Tongue) confesses that, until age 23, hearing the word "Wales" conjured a picture of the seagoing mammal, not the "colonized country clinging to a rocky, western bump on the island of Great Britain." But beginning in 1983, when she stepped foot in the land known in its native language as Cymru to pursue a master's degree, she developed a deep affinity for its landscape, people, culture, and, above all, spirit. And she shares that generously here.
The Long Field is so multifaceted that it resists easy categorization. It contains elements of conventional travel writing, like Petro's account of her reluctant ascent of Snowdon, the highest point in the British Isles outside the Scottish Highlands, as well as bits of Wales's tragic history, like the disastrous coal miners' strike of 1984-85, reflecting its centuries-long exploitation at the hands of England.
At its heart, Petro's memoir is a profound exploration of an emotional state associated with the Welsh word hiraeth. Literally translated as a "long field," it's shorthand for an almost mystical connection to "the unattainable things that we sense but can't have, the irretrievable ones beyond place or time that sadden, motivate, inspire, and mark us."
Readers who have traveled to Wales will relish Petro's ability to summon her experiences with a profoundly observant eye and prose that, at times, possesses an almost poetic quality. And those who haven't will be struck by the urge to do so after reading her thoughtful, evocative memoir. --Harvey Freedenberg, freelance reviewer
Arcade, $27.99, hardcover, 356p., 9781956763676
The Marriage Question: George Eliot's Double Life
by Clare Carlisle
The tumultuous love lives of some of English literature's most memorable heroines are examined through a dazzling intellectual prism by Clare Carlisle in The Marriage Question: George Eliot's Double Life. Presenting revelatory glimpses into her subject's social and domestic life, Carlisle employs biography as a philosophical enquiry into the Victorian author's romantic life, her craft, and her characteristic use of marriage plots as a literary device.
At the heart of The Marriage Question lies the controversial quarter-century union between Marian Evans, known to the literary world as George Eliot, and the love of her life, the already married George Lewes. Despite losing her social standing due to the scandalous nature of their relationship, Eliot's scholarly and creative powers soared after she eloped with Lewes. He understood her aspirations, encouraged her literary pursuits, and became her most loyal reader. But as satisfied as Eliot was in her personal life during this time, her literary characters were not so fortunate.
Carlisle (Spinoza's Religion: A New Reading of the Ethics) is a British philosopher and a professor at King's College, London, as well as a gifted storyteller. Carlisle's inquiry into Eliot's intimate relationships with friends and lovers mirrors Eliot's own psychologically astute interrogation of her characters' "inner lives," exploring themes of desire, sacrifice, freedom, ambition, selfhood, happiness, and motherhood with a cerebral curiosity.
Carlisle illustrates how Eliot expanded philosophical thinking into the intimate realm of marriage and affairs of the heart, her novels a feast of intellectual and emotional drama. The Marriage Question is an eloquent, elegant tribute to the brilliant Victorian novelist who gave voice to hidden female fears and desires. --Shahina Piyarali, reviewer
Farrar, Straus and Giroux, $30, hardcover, 400p., 9780374600457
How Trust Works: The Science of How Relationships Are Built, Broken, and Repaired
by Peter H. Kim
Peter H. Kim is an award-winning research scientist who has devoted more than two decades to investigating and questioning the matter of trust. In How Trust Works, his first book, he presents his findings with great substantiation and an accessible appeal--and offers an in-depth analysis of trust through a social science lens.
In 11 wide-ranging chapters, Kim breaks down the ways in which trust "plays a central role in how we navigate almost every aspect" of life. He gives readers a better understanding of how trust arises and can be maintained; how it can be violated and damaged; and what it means to repair it. He examines how people tend to trust those they interact with on a relational basis, from business associates to family and close friends.
Kim also analyzes ethical dilemmas of trust in the public sphere. This includes the breaches of trust in the Tuskegee experiments on the African American community in 1932 and in the Tylenol-tampering cyanide case in 1982. Kim further offers sections on the implications of faith and trust when tested in governmental institutions, including the management of the Covid-19 crisis and the assault on the U.S. Capitol on January 6, 2021.
Readers will feel at ease placing their own trust in Kim, as his narrative is wise, reflective, and immensely probative. He believes the world, in its current state, has never been in more need of having a serious conversation on how to repair trust. How Trust Works offers a springboard toward that end, helping to "make sense of these dark times and... chart a path forward." --Kathleen Gerard, blogger at Reading Between the Lines
Flatiron, $28.99, hardcover, 256p., 9781250838155
The Quickening: Creation and Community at the Ends of the Earth
by Elizabeth Rush
Elizabeth Rush, Pulitzer Prize finalist for Rising: Dispatches from the New American Shore, is no stranger to chronicling difficult narratives about climate change, and conveys profound urgency without ever descending into panic. In The Quickening: Creation and Community at the Ends of the Earth, she turns that skill to a most daunting task: joining the crew of the Nathaniel B. Palmer and the team of scientists attempting to gather data from Antarctica's never-before-explored Thwaites Glacier. The book takes an unusual structure: it is divided into four acts, and opens with a cast of characters, including the glacier itself, which Rush calls "the most important character in this play." A script-like accounting of the author's birth as told by her mother follows, an unexpected choice for what could have been merely a journalistic account of the expedition and its findings. But Rush eschews the expected here, interrupting narrative passages with fragmented dialogues lifted from the countless interviews she conducted with those on board--and weaving through it all her own story of becoming a mother.
As impressive as the structure is, it's at the sentence level that Rush's artistry shines, each description a pearl, and the string of them a thing of undeniable beauty. Rush is a journalist, with a scientist's curiosity and powers of observation, but she is also a poet, and sentences like this one demonstrate her formidable skills: "I get the sense that all afternoon, I have been eavesdropping on a conversation that has been taking place over hundreds and thousands of years, a conversation whose language is material, written in ice and rock and bone." --Sara Beth West, freelance reviewer and librarian
Milkweed Editions, $30, hardcover, 424p., 9781571313966
Kick Out the Jams: Jibes, Barbs, Tributes, and Rallying Cries from 35 Years of Music Writing
by Dave Marsh
Dave Marsh, music journalist and biographer of Bruce Springsteen and the Who, is a self-described "musical omnivore." That's not to say that he's indiscriminating; Led Zeppelin, the Eagles, and "Capitalist Tool Bono" are just three of the rock colossi he has no time for. If Marsh has supremely high standards, that's because he feels so strongly that rock music not squander its transformative potential, as Kick Out the Jams: Jibes, Barbs, Tributes, and Rallying Cries from 35 Years of Music Writing loudly makes clear.
Marsh (Louie Louie) opens this collection with a thrillingly persuasive 1982 essay about how there would have been no Elvis without the New Deal, and the politics keep on coming: a few dozen pages later, he's telling readers in a piece from 1994, "It's up to you to give Pearl Jam some backup and contact your state attorney general and local or state consumer affairs department to register a complaint about [ticket] price gouging." Despite the all-afroth rabble-rousing, most of the book's 60-odd pieces are brief, with Marsh exhibiting a specialty for pithy eulogies for music greats.
To be clear, Marsh lavishes praise when he feels it's earned. Chrissie Hynde is "the most important U.S. expatriate since Jimi Hendrix." Nirvana's "Smells Like Teen Spirit" is "only the greatest single rock & roll record of [its] decade." So what if Marsh is as often as not a grump? Kick Out the Jams is both a scintillating ode to rock and a rousing call to action that even Bono could get behind. --Nell Beram, author and freelance writer
Simon & Schuster, $28.99, hardcover, 336p., 9781982197162
The Writer's Life
Elizabeth Rush: Hope Is an Act of Embodied Attention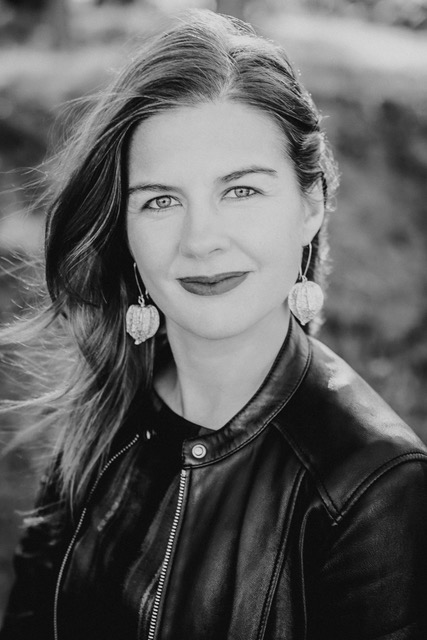 (credit: Stephanie Ewnes Photography)
In 2019, Elizabeth Rush was invited to join the scientists and crew on an unprecedented expedition to Thwaites Glacier, a never-before-explored part of Antarctica. From that experience comes The Quickening: Creation and Community at the Ends of the Earth (Milkweed Editions; reviewed in this issue). Similar to Rising: Dispatches from the New American Shore (finalist for the Pulitzer Prize), The Quickening looks unflinchingly at the difficult truths of climate change and the complicated decision to become a parent at such a time. Rush lives in Rhode Island, and teaches creative nonfiction at Brown University.
For a book ostensibly about a scientific expedition, The Quickening takes an unusual structure and slant, incorporating a surprisingly high volume of dialogue. What made a four-act "play" the right form for this story, and why was it important for the "cast" to speak in their own voices?
It's a choice that I can trace to a single book. I don't know if you know Ilya Kaminksy's book Deaf Republic.
I love that book.
It's such an incredible book. It's a collection of poems about a community living through a repressive regime, and at the start, there's a cast of characters. For instance, you see something like "Sonya, pregnant, puppeteer." There was something about that structure that made each character feel like an autonomous, fully formed person, like I was being invited into this community.
I wanted to try that structure in this really different form. My book is not poetry, but I didn't want my shipmates to be experienced through the cipher of me as writer and documentarian; I wanted them to sprout from the page fully formed. So my narration is regularly interrupted by my shipmates speaking, and that's formatted on the page to look like a screenplay. They speak directly to the reader.
You mention feeling invited into community by Kaminsky's book. With all the big issues in this book--Antarctica, climate change, motherhood--it would be easy to miss part of the subtitle: "Creation and Community at the Ends of the Earth." But one of my favorite pieces of dialogue is when Gui says of life on the boat: "Every time I need help, I ask, and every day, people help." What do you think might change if our everyday world looked more like this?
As a mother to a young child and before that, being pregnant in the pandemic, birthing a child into a pandemic--one of the hardest parts has been learning to ask for help from my community. I pride myself on being independent. We've been taught it's a valuable characteristic, and as a woman you want to lean into that independence even more. And yet, something that I've experienced--on the boat but also through early motherhood--is that your community wants to help, they want to feel useful. When we don't ask for help, we deny people the possibility of feeling useful and needed. I get that it's hard to do, but it is central to the creation of a community that's interdependent and tight-knit and reliable.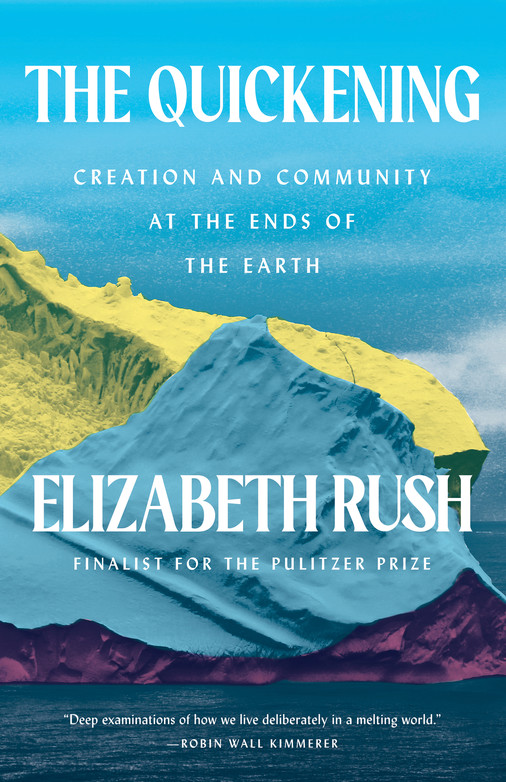 You write, "Some call this moment, and the many others that are piling up, the beginning of the end. Some suspect this is how the insurgency starts, with the rattling of glaciers." Would you call it that?
I wouldn't say that we're at the beginning of the end. If we take a more ample view of history, we understand that the world is always ending; worlds are always ending. The question is: How do we live through that and become stronger, more whole somehow, on the other side? I would love to think that this is the beginning of the insurgency as well, but I don't think that's a certitude. I think that's very much up to us.
In several places throughout the book, you engage our understanding of time and how our connectedness through time affects how we see the world. It seems like you were trying to pan out and show a longer sweep of history, a broader perspective. Why was this subtle thread an important one here?
Totally! It is so hard for us to think outside of human time. There have been all these psychological studies that conclude we can understand our parents and our grandparents, and we can consider our kids and our grandkids, but beyond those boundaries, it's very hard for humans to get a grasp on time.
So to think about the timeline of trees or glaciers--is that impossible?
I think we can try! I was on the boat with a lot of glaciologists, studying the movement of glaciers 10,000 or even 20,000 years ago, around the last glacial maximum. Or they're looking at sedimentary records around the same time, trying to figure out how Thwaites has acted since the end of the last Ice Age. They are fundamentally aware that their life is a really tiny blip in a much longer range. So I know it's humanly possible.
I remember asking chief scientist Rob Larder if Antarctica shapes us. I thought he was going to dismiss my questions as humanistic sorcery, but he said yes. The last 6,000 years of planetary history have been really stable. If you go beyond that, sea levels regularly rise and fall 5-6 feet per century. Which is what we're facing now, and it's throwing our world into chaos because we're not used to it. We're used to sea level variability being really low in comparison to the standard in geological time.
Your book Rising opens with a simple epigraph from Simone Weil: "Attention is prayer." How do books like The Quickening help us find that kind of reverent attention to the world around us?
In the environmental literature and humanities world, there's a big push for recognizing the animacy of nonhuman actors right now, and I think what The Quickening offers in terms of paying attention is that it is actually a laborious and time-consuming task. I think it sometimes appears cloyingly simple. Like, let's recognize the animacy of trees! But to do that, you actually have to pay attention over these longer time scales. I hope The Quickening is an invitation to think about attention to nature or nonhuman actors as something you foster in the place where your life takes root. It's too easy to think about going on this huge expedition and getting to see these sublime things or climb this mountain. At some level the book is saying it's way more important to hone that attention at home. It talks about the fallacy of only tuning in or turning oneself on in those heightened moments.
You wrestle with the decision to bring a child into this potentially collapsing world, but at one point you suggest having children might be "an act of radical faith that life will continue, despite all that assails it." How do you manage that fine balance between hope and the despair that can set in when we look too long at the facts of climate change?
Part of me thinks you do it because you don't have another choice. There's not an option. And isn't that true of everything that is really rewarding and hard. Everything that's worth it is at some fundamental level not easy. And you wouldn't do it any other way. It's a fallacy to assume that you can have hope without despair or hope without fear or hope without concern. Hope is a tool that propels you to make that world the way you want it to be. --Sara Beth West, freelance reviewer and librarian
Rediscover
Rediscover: Michela Murgia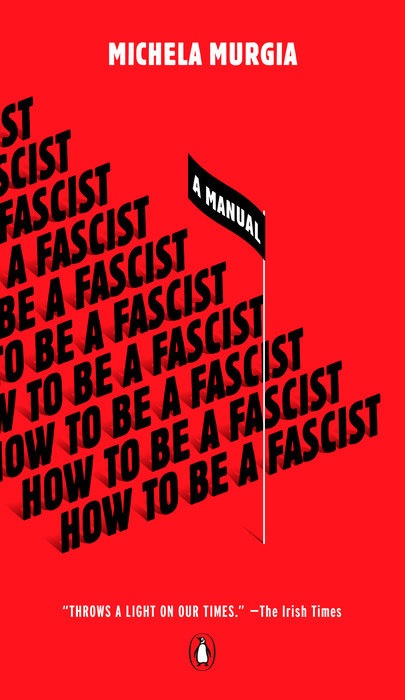 Italian novelist, intellectual, and civil rights campaigner Michela Murgia, who "was a voice for minorities and a lightning rod for political debate" while garnering respect even from a prime minister whose policies she opposed, died August 10 at age 51, the New York Times reported. Murgia burst onto the scene nearly two decades ago with her first novel about her experience working in a call center. She was an outspoken critic of the country's rightward shift "at a time when its left-wing parties appeared to have lost their voice, and a feminist and civil rights champion urging acceptance of nontraditional family configurations in a nation in which the governing parties have promoted a more conservative vision."

Winner of the Premio Campiello literary prize in 2010, Murgia was a playwright, essayist, and columnist, the Guardian reported. She made her literary debut in 2006 with the novel Il Mondo Deve Sapere (The World Must Know), a satire about exploitation in a telemarketing call center that was made into a play and later adapted into the 2008 film Tutta la Vita Davanti (Whole Life Ahead) by Paolo Virzì. Her best-known book, Accabadora (2009), about euthanasia and adoption, earned many awards.

Known for her campaigns for LGBTQ+ rights and euthanasia, Murgia publicly revealed a few months ago that she had been diagnosed with stage four kidney cancer and had decided to speak openly about her illness, continuing to write articles and appear at public debates. In July, she announced that she had married actor and director Lorenzo Terenzi "in articulo mortis," Latin for "at the point of death." The New York Times wrote that "under Italian law, her blood relatives would have inherited her property and been responsible for decisions about her unpublished work and her legacy. Although she was not in conflict with her family, marrying Mr. Terenzi ensured that her will would be observed, friends said."

In 2022, she wrote God Save the Queer, an essay in which she reflected on the possibility of being a feminist and a Christian: "I would like to understand, as a feminist, if the Christian faith is really in contradiction with our desire for an inclusive and non-patriarchal world, or if instead it can't even show itself as an ally. As a Christian, I trust that faith also needs a feminist and queer perspective."

Even some who opposed her views, including Prime Minister Giorgia Meloni, offered tributes, praising Murgia as "a woman who fought to defend her ideas, albeit notoriously different from mine, for which I have great respect." Murgia's final book, an ironic guide "to turning your 21st century democracy into a fascist paradise" titled How to Be a Fascist, was published in 2020 and is available from Penguin Books ($15).